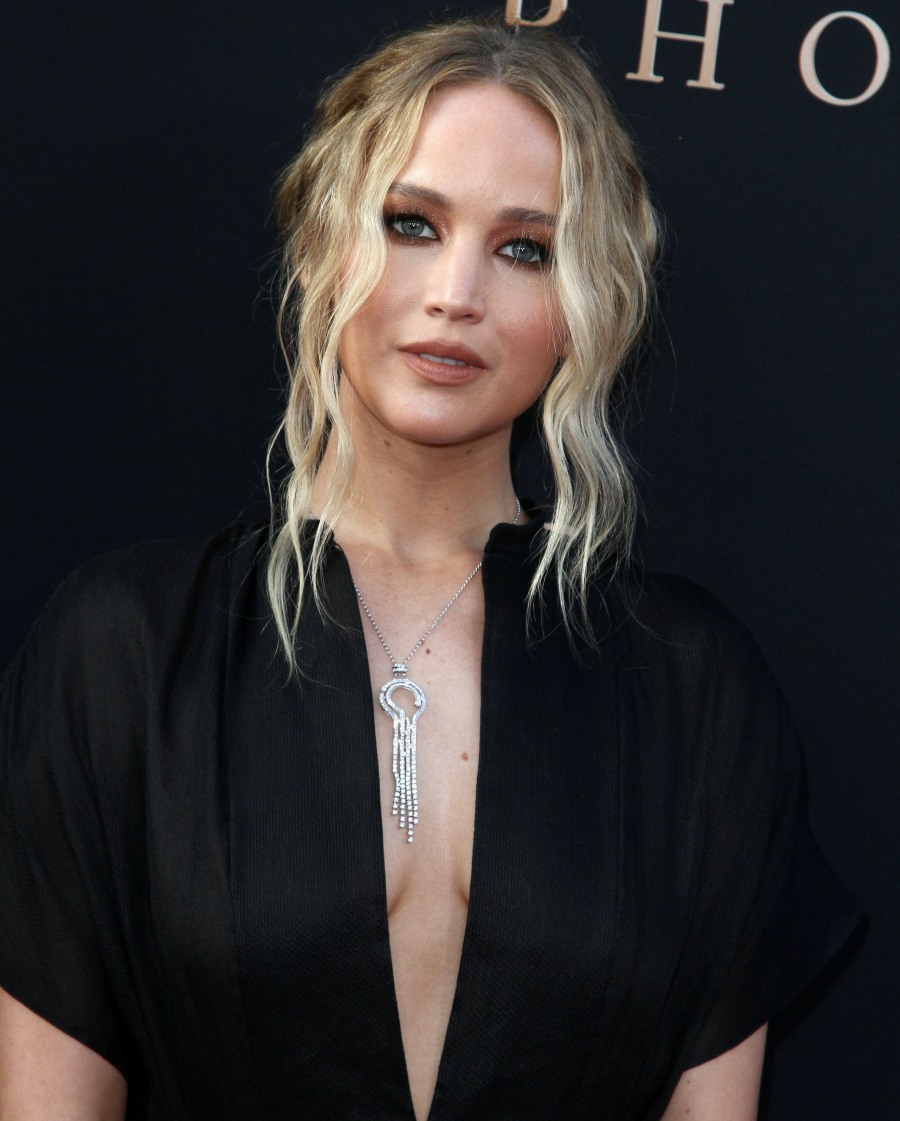 When did you stop having girly sleepovers? I guess I stopped in college? I'm not saying that with any kind of pride – it would be nice to have a girls-night sleepover, even though – realistically – I would probably end up provoking a fight and bringing up some long-buried resentment and then I would cry and eat popcorn. Still, I admire the grown-ass women who embrace the girly sleepovers. Like Jennifer Lawrence, who has many close girlfriends in her life. She told the Absolutely Not with Heath McMahan podcast that even though she and her BFF are married (not to each other) they still have sleepovers.
Jennifer Lawrence's husband, Cooke Maroney, doesn't have issues with his wife having sleepovers because he knows she values girl time. Lawrence admitted her most recent sleepover was the night before. "My friend came over and it was not planned, but she ended up spending the night and we slept in my bed and my husband slept in our guest room," she said.

Lawrence explained that Maroney, 36, "knows the drill" about her sleepovers because it's been a part of her life for years. "My best friend in the entire world, we used to have sleepovers all the time and then she got married when we were pretty young. I was, like, 24 and I was, like, 'Well I understand, you know, it's gonna change, you're gonna get married,'" she recalled. "And she was like 'No, it's not.' And we still to this day — she's been married for seven years — we still to this day have sleepovers. Love a girly slumber party."
Haha, Cooke slept in the guest room. That's kind of funny. I wonder if Cooke is like "the guest room AGAIN? Why can't SHE sleep in the guest room?" Because that's no fun. The fun of girly sleepovers is talking for hours and making each other laugh, all with no boys around. This admission was very on-brand for Jennifer.
In the same podcast, Jennifer spoke about politics and how she used to vote for Republicans:
"I grew up Republican. My first time voting, I voted for John McCain. I was a little Republican," Lawrence, 30, said. She said her upbringing allowed her to "see the fiscal benefits of some of the Republican policies" as well as realize "the social issues weren't in line with [her] views."

As Lawrence grew older, however, she said she "changed [her] politics based on the things [she] learned." If nothing else, she said what "changed everything" was when "Donald Trump got elected."

Referring to some of the biggest scandals of Trump's time in office — while he insists he's been unfairly targeted by critics — Lawrence said: "This is an impeached president who's broken many laws and has refused to condemn white supremacy, and it feels like there has been a line drawn in the sand. I don't think it's right … it just changes things for me."

"I don't want to support a president who supports white supremacists," Lawrence said on McMahan's podcast.
So, she turned 18 years old in August 2008, and she voted for McCain – and not Obama – that year. But did she vote for Mitt Romney in 2012?? Damn, girl. I get that she grew up in Kentucky and she likely was surrounded by Republicans and came from a Republican family. It takes a while for some people to deprogram themselves in adulthood. Still, notice how squirrelly she is about when she stopped voting for Republicans! F–k, did she vote for Mitch McConnell??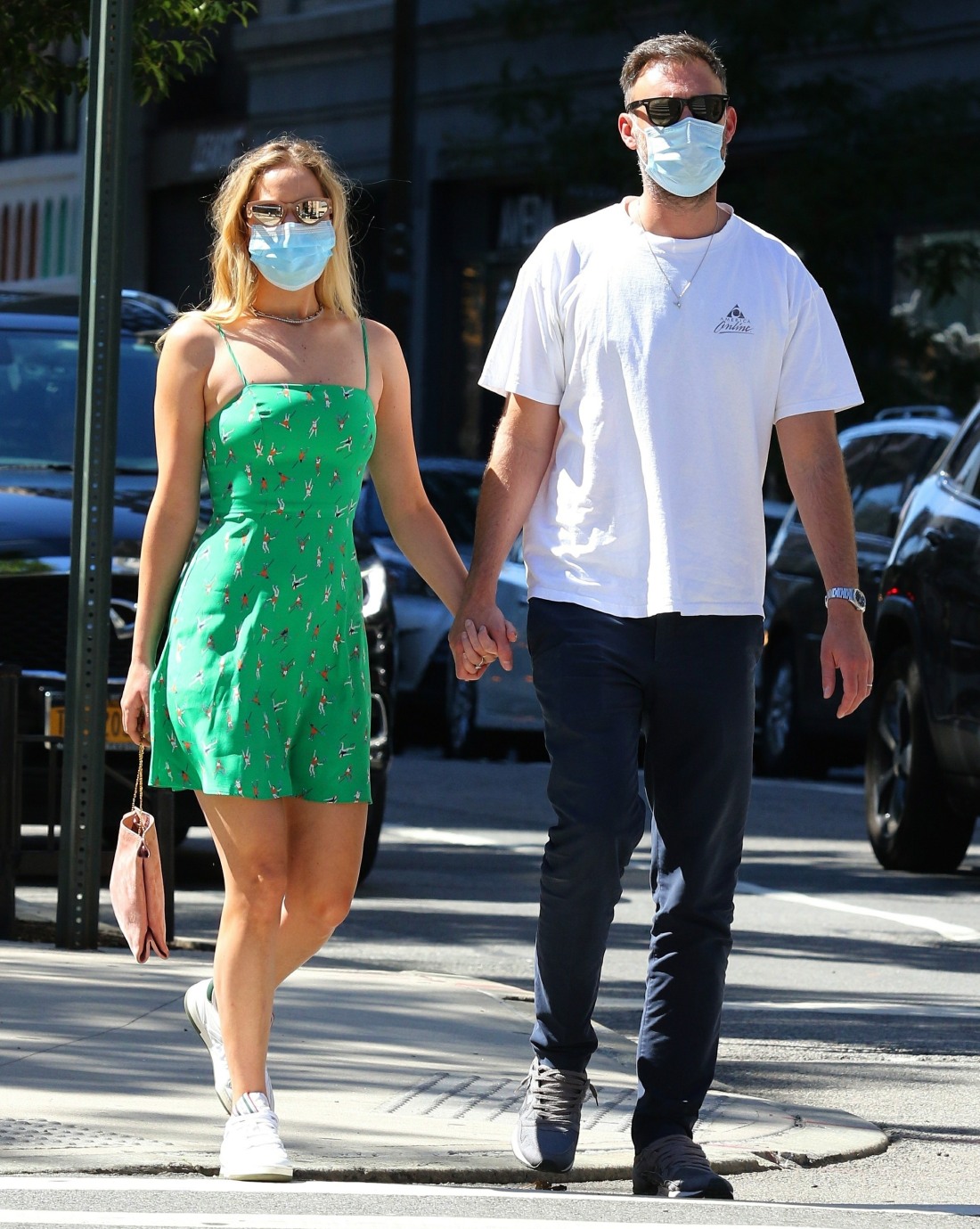 Photos courtesy of Avalon Red, Backgrid.