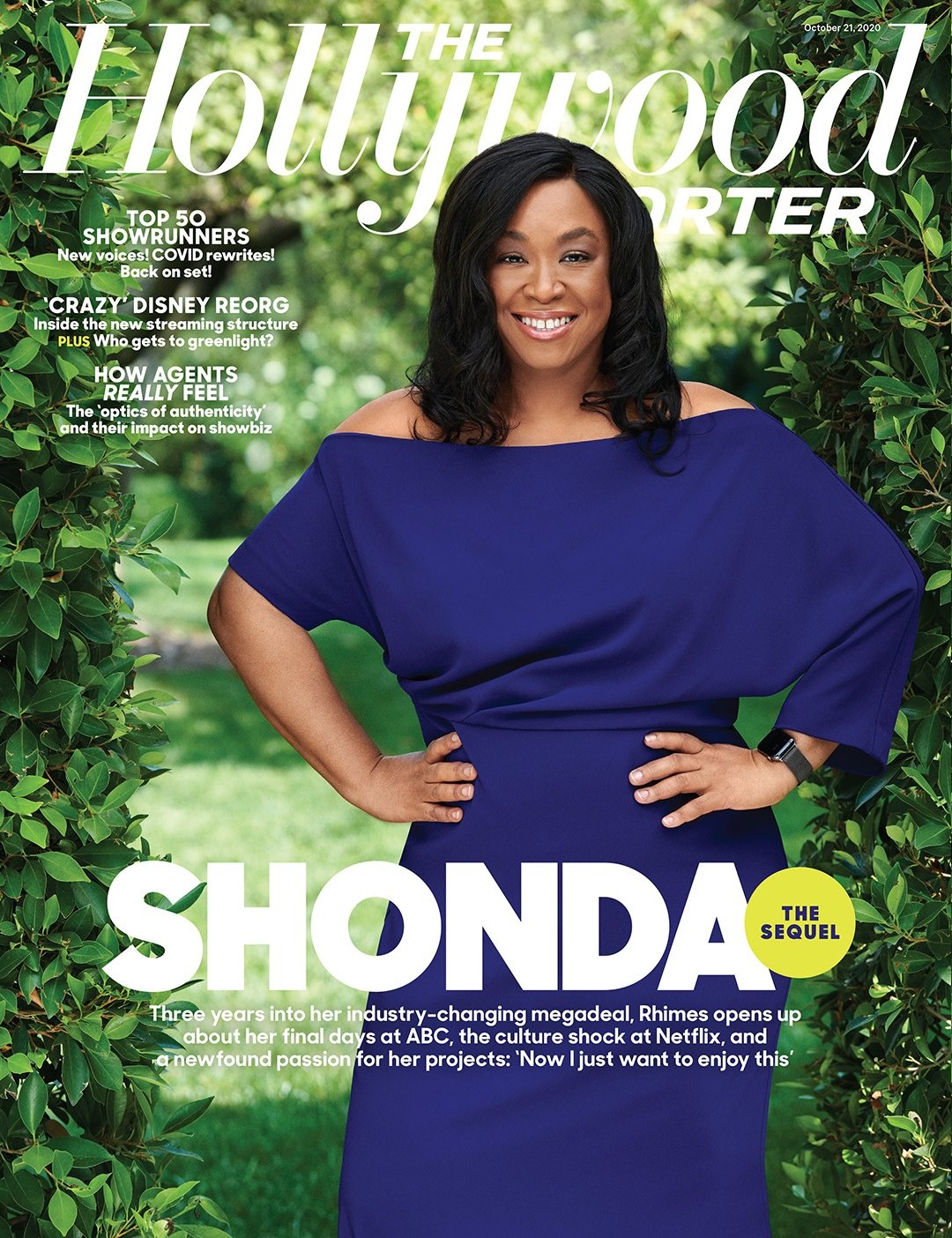 Shonda Rhimes covers the latest issue of the Hollywood Reporter. Rhimes is a creator, a writer, a producer who built an empire for herself on network television, with shows like Grey's Anatomy, How To Get Away with Murder and Scandal, all for ABC/Disney. In 2017, she very publicly split with ABC and inked a massive and lucrative deal with Netflix. In the past few years, she's referenced some of the reasons why she walked away from Disney/ABC, but in this THR piece, she tells a story which truly shocked me. Apparently, she had been deeply unhappy at the network for a while, but the straw that broke the camel's back was the fact that Disney executives began nitpicking her about DISNEYLAND PASSES. Oh my God. From THR:
Shonda Rhimes was tired of the battles. She was producing some 70 hours of annual television in 256 territories; she was making tens of millions of dollars for herself and more than $2 billion for Disney, and still there were battles with ABC. They'd push, she'd push back. Over budget. Over content. Over an ad she and the stars of her series — Grey's Anatomy, Scandal and How to Get Away With Murder — made for then-presidential nominee Hillary Clinton.

But by early 2017, her reps were back in discussions with the company about a new multiyear deal. They'd already made a hefty ask of her longtime home and were waiting as the TV group's then leadership prolonged the process, with one briefly tenured ABC executive determined to drive down the price tag on their most valuable creator. Meanwhile, Rhimes was growing creatively restless. "I felt like I was dying," she says now of the unforgiving pace and constraints of network TV. "Like I'd been pushing the same ball up the same hill in the exact same way for a really long time."

She knew her breaking point would come, but what it would be she never could have predicted. As part of her ABC relationship, Rhimes had been given an all-inclusive pass to Disneyland — and without a partner, she'd negotiated a second for her nanny. But on this day, she needed one for her sister, too, as she'd be taking Rhimes' teenage daughter while the nanny chaperoned her younger two. If the passes had been interchangeable, Rhimes would have been happy to give up hers — when would she have time to go to Disneyland anyway?

After some unwanted back-and-forth — "We never do this," she was told more than once — Rhimes was issued an additional pass. But when her daughters arrived in Anaheim, only one of the passes worked. Rhimes lobbed a call to a high-ranking executive at the company. Surely, he would get this sorted. Instead, the exec allegedly replied, "Don't you have enough?"

Rhimes was beside herself. She thanked him for his time, then hung up and called her lawyer: Figure out a way to get her over to Netflix, or she'd find new representatives.
CAN YOU BELIEVE IT? I mean, I do not doubt Shonda's version of events, and if she said it happened like this, then it happened like this. But the short-sightedness of those Disney executives, the barely veiled racism of "how dare this Black woman ask for her worth AND free Disneyland passes." My God. I've always assumed that if you have to work for Disney in some capacity, one of the few perks is free sh-t like "Disneyland passes" and maybe some kind of discount card for Disney stuff. I guess not. Those executives really shot themselves in the foot and they lost their best content creator.
Photos courtesy of IG, THR.