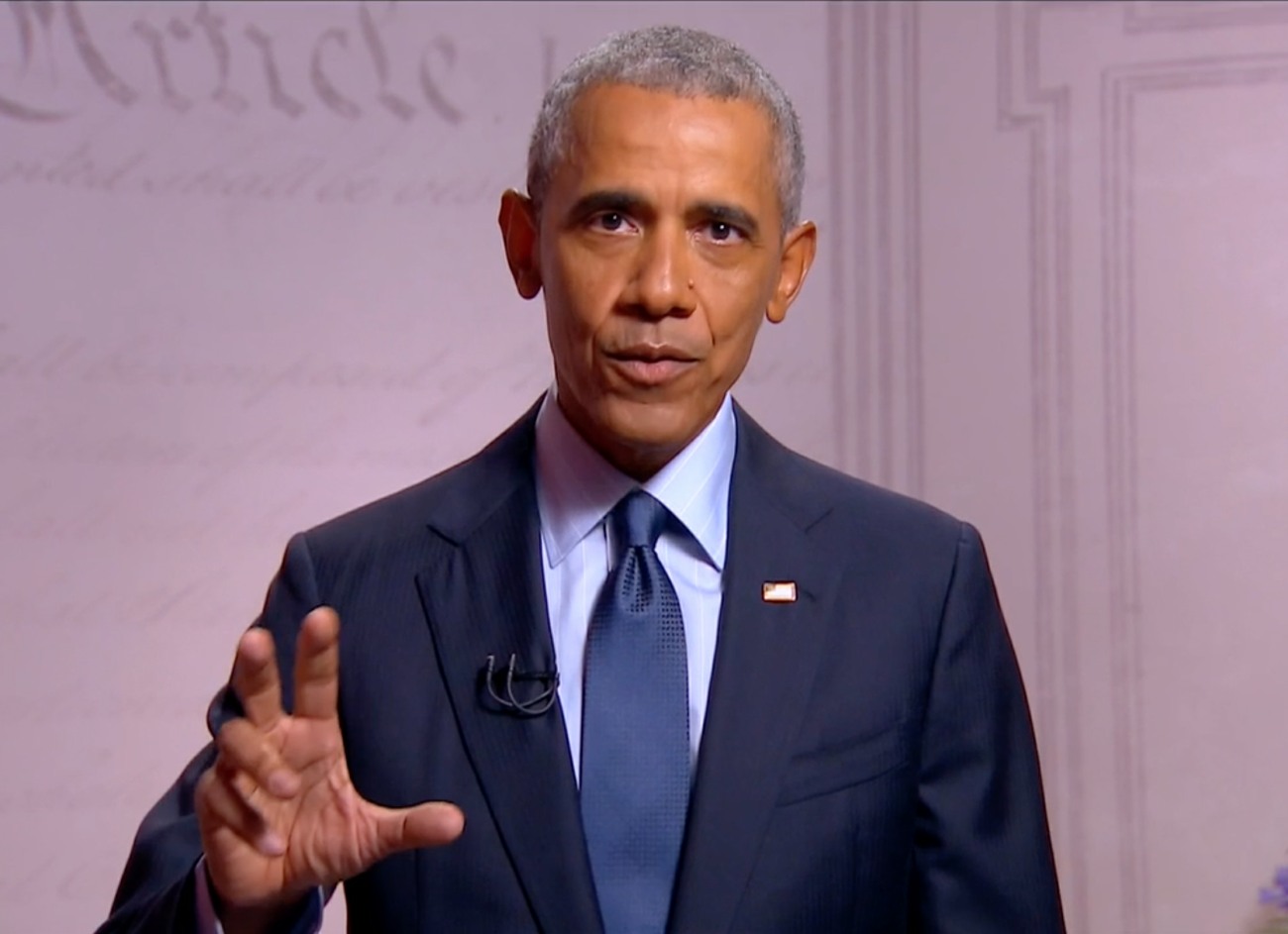 Throughout the Trump era, whenever I post videos, I usually look for the shortest clips ever, because no one needs to listen to Donald Trump or his surrogates for more than, say, 50 seconds. But I'm posting a 30-minute video of Barack Obama speaking in Pennsylvania yesterday because people need to see the entire damn thing. Barry Obama has been doing virtual appearances here and there on behalf of the Biden-Harris campaign. Notably, his biggest speech (before this week) was his address at the Democratic National Convention, where his message was sadly simple: Donald Trump is incapable of being a custodian of democracy. Trump is incapable of being president.
For yesterday's drive-in rally in Philadelphia, Obama once again blasted Trump for being an attention-seeking narcissist who treats the presidency like a reality show.
People are talking about the "Beijing Barry" part of the speech:
Former President Barack Obama made a fiery first in-person campaign appearance on behalf of Joseph R. Biden Jr. in Philadelphia on Wednesday, ridiculing President Trump for complaining about campaigning in Pennsylvania, contracting the coronavirus and hiding business dealings with China.

"We know that he continues to do business with China because he has a secret Chinese bank account. How is that possible?" Mr. Obama asked supporters who had been invited to hear him speak at a drive-in rally in the parking lot of a Philadelphia sports complex. He was referring to a recent New York Times report that revealed previously unknown financial holdings of the president's — at a time when Mr. Trump is criticizing Mr. Biden's ties to the country.

"Can you imagine if I had a secret Chinese bank account?" said the former president, wearing a blue shirt with the sleeves rolled up, his voice straining. "Can you imagine if I had a secret Chinese bank account when I was running for re-election?" He added, "They would've called me Beijing Barry."

It is "not a great idea to have a president who owes a bunch of money to people overseas," Mr. Obama said, adding that he had probably paid more in income taxes working a high school job at an ice-cream parlor than what Mr. Trump paid during each of his first two years as president — $750.
I miss him so much. And this, hitting Trump where it hurts: "By the way, his TV ratings are down. So you know that upsets him. But the thing is, this is not a reality show. This is reality. And the rest of us have had to live with the consequences of him proving himself incapable of taking the job seriously." Barry had a lot of amazing zingers besides that too – Trump was in Erie, Penn a few days ago and Trump told the crowd that he wouldn't have come if his campaign was doing better. So Obama told the Philly residents: "The president spent some time in Erie last night and apparently he complained about having to travel here. Then he cut the event short. Poor guy. I don't feel that way. I love coming to Pennsylvania."
Photos courtesy of Avalon Red, Getty.