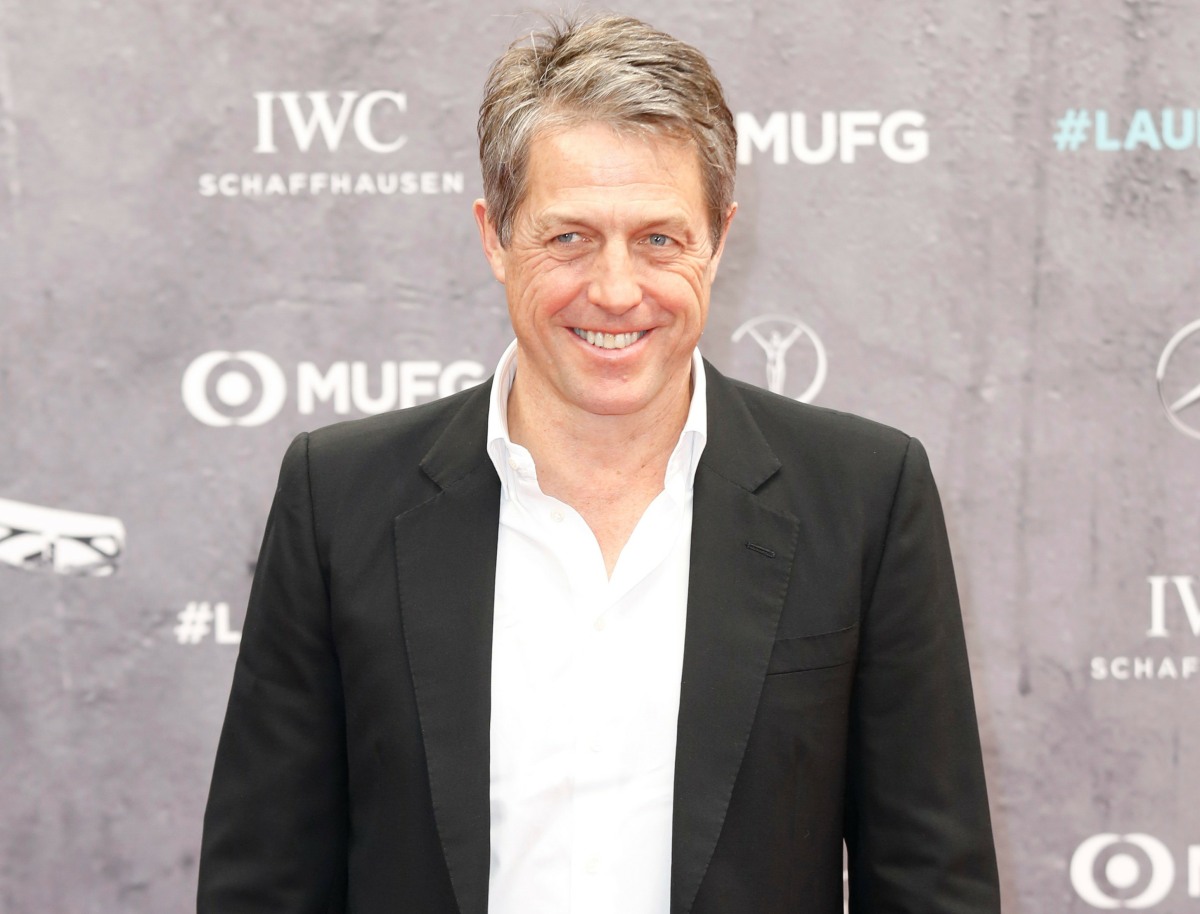 Maybe it's my age, but I have, like, perfect recall of Hugh Grant's entire career? He became a big deal because of Four Weddings and a Funeral, and followed that up with a wonderful turn in the Oscar-winning adaptation of Sense and Sensibility. There were years where he tried to be a "dramatic actor," and it felt like he was just saying yes to any script that came his way. Then he did Notting Hill, then Bridget Jones's Diary and everybody just sort of acknowledged that Hugh was a romantic leading man and that's all. As he got older, he worked less but he did start getting some "deeper" roles here and there. He's always been self-effacing about his rom-com-heavy career, as if being a good romantic lead is somehow something to be ashamed of. I think it's more like Hugh doesn't respect the genre of romances and romantic comedies though. He doesn't think they're realistic about "happily ever after."
Hugh Grant wants to know what happens after the credits roll. The 60-year-old actor recently took part in a question-and-answer session for HBO pegged to the release of his new thriller miniseries The Undoing, joking that he would be down to star in a follow-up to his 1999 romantic comedy Notting Hill — with one stipulation.

"I would like to do a sequel to one of my own romantic comedies that shows what happened after those films ended," said Grant. "Really, to prove the terrible lie that they all were, that it was a happy ending."

In Notting Hill, Grant plays London bookstore owner Will Thacker, who meets American actress Anna Scott (played by Julia Roberts, now 52) after she enters his shop. The two then embark on an unlikely romance filled with hurdles surrounding Anna's fame and associated tabloid drama but end up happily married with a baby on the way.

"I'd like to do me and Julia and the hideous divorce that's ensued with really expensive lawyers, children involved in [a] tug of love, floods of tears. Psychologically scarred forever," he said, laughing. "I'd love to do that film."
I… honestly wouldn't mind seeing that film either?? That being said, of all his rom-coms, I think the fictional couple of Will and Anna probably would have worked out long-term. They would have split their time between LA and London. They would have two kids and Anna would probably get Will a job as some kind of screenwriter or associate producer. IDK, I think they would have worked out? Now, Bridget Jones' Daniel Cleaver would have ended up in a ditch and/or being married and divorced five times. His character in Four Weddings wouldn't have been happy, long-term, with WhatsHerGuts. And his prime minister character in Love Actually would have dumped Natalie after a few years.
Would you like to star in a romantic comedy again? pic.twitter.com/RvKuCzy8RG

— HBO (@HBO) October 26, 2020
Photos courtesy of Getty, Avalon Red.