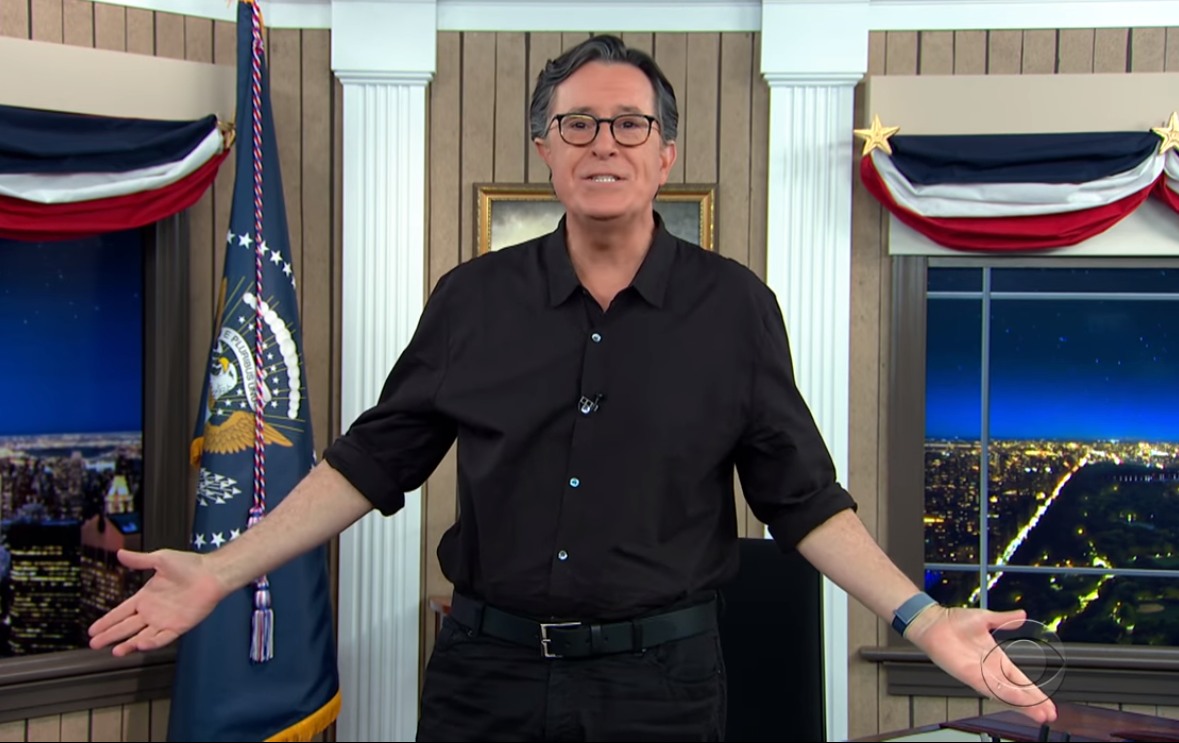 I enjoy Stephen Colbert even if I've never been entirely sold on the idea that he's a good host of The Late Show? Like, I enjoy him and I think he's a good guy, but I generally think there are better hosts out there. I didn't mean to start this out by insulting Colbert or anything, I was trying to say… I'm fine with him, for the most part. I've never really watched a clip of his work on The Late Show and thought "this is one of the best things I've ever seen." Until now. This is one of the best statements/monologues about what is happening in America right now, with a fascist nominally in charge and trying to subvert democracy. Colbert builds an excellent case for Republicans rejecting Donald Trump right now:
Colbert recorded this shortly after Donald Trump's lunatic speech in the White House press briefing room and he chokes up at one point. Colbert has bracketed the Trump Era with these live shows – he was live on Election Night in 2016, and he had to react in real time to the fact that Trump was winning. And now four years later, he had to rip up his monologue and attempt to call out the weakness and fascism of the Republican party for failing to repudiate Donald Trump. It's not light entertainment. It's not supposed to be.
(That being said, this week has been so bonkers, I've laughed at how stupid the Republicans are. I choose to laugh instead of succumbing to feelings of hopelessness. In 2016, most of us knew how bad it would get under Trump, and we weren't wrong. If anything, it's been worse than we ever could have imagined. But his fascist fat ass is still being sent packing, so brighten up.)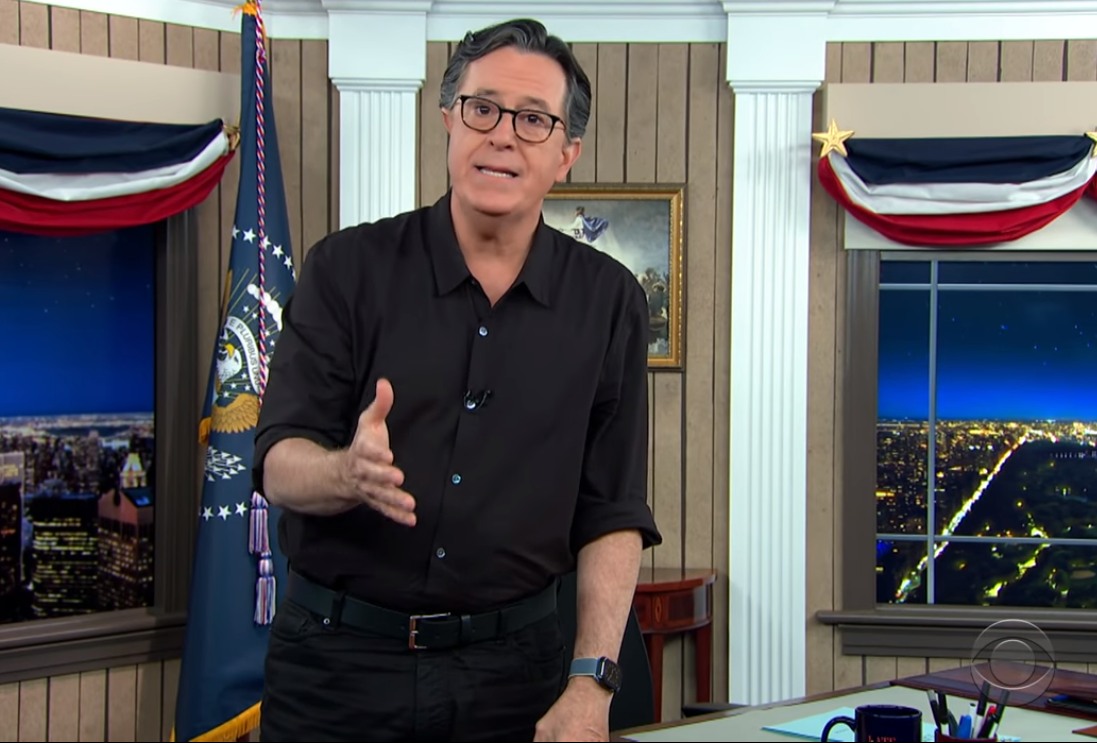 Screencaps courtesy of CBS.