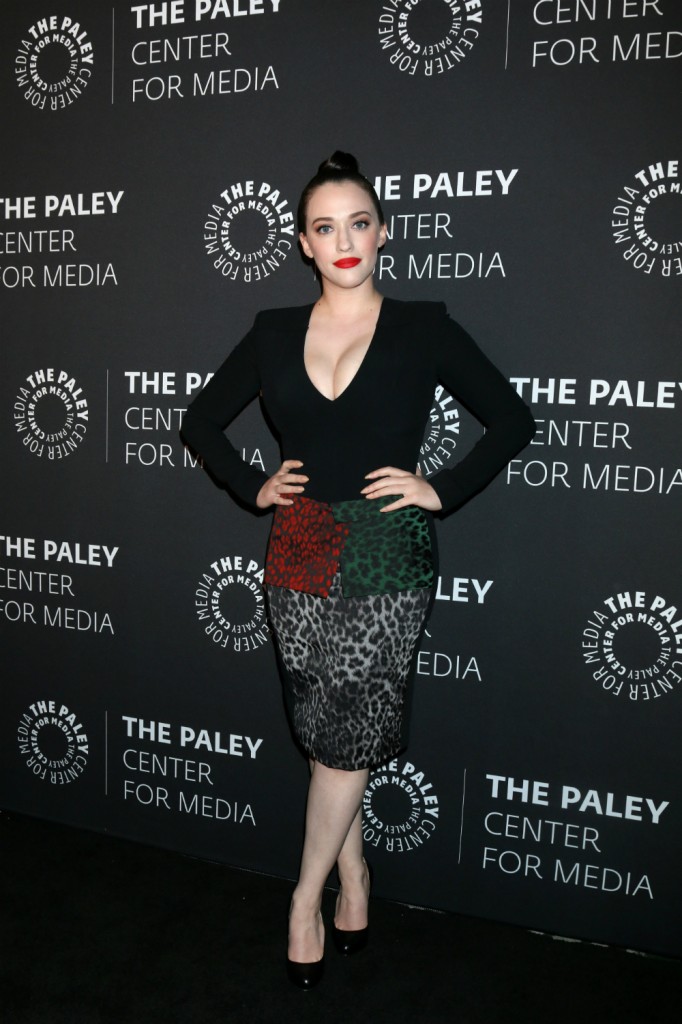 Last month, internet trolls popped off about some paparazzi shots of 18-year-old Billie Eilish in a tank top and shorts. The comments were especially gross because Billie has been quite vocal about her struggles with body image and because it was disturbing to see what was likely grown men mocking a young woman for having a perfect healthy female form. Actress Kat Dennings agreed and she sought to put a stop to that nonsense right away:
Anyone reacting to @billieeilish having a normal body has to take a hard look at themselves. As someone who looked exactly like that at her age, it'd be nice for this unhealthy nonsense to fuck right off. She's beautiful and normal goodbye!

— Kat Dennings (@OfficialKat) October 14, 2020
Kat is currently promoting her comedy Friendsgiving and she told Entertainment Tonight what she thought about the attack on Billie.
While speaking with Entertainment Tonight on Tuesday, Dennings elaborated on why she felt the need to speak up for Eilish.

"Any woman in the spotlight is already under a tremendous amount of pressure. I mean, the internet is gross and awful and I hate it," she said. "But she [is] especially for some reason."

"I don't know if it's because she's so young and it just feels so inappropriate for anyone to comment on any young person's body ever, it's just gross," she continued. "People forget themselves because the internet is this wall they can hide behind."

"I felt personally affronted by it because she's a beautiful young girl who is making unbelievable, earth-changing art," Dennings added. "I mentioned in my tweet that I looked exactly like that when I was her age and I had a horrible time. I think things have improved as far as body image for girls and boys and everybody — things are more inclusive now."

She concluded to ET: "But when I was growing up it was not like that. I hope people know that people are in their corner and that [body-shaming] is not okay."
I remember feeling the way Kat did when I saw what was being said about Billie. If she had had figure hugging shorts on, the comments would have been salacious, and lord knows how depraved. But because a large-busted young lady wore a tank top and baggy shorts, she was ripped to shreds. It sends every wrong message. I'll bet this brought up some painful memories for Kat, just like it did for so many other women. So good for Kat for speaking up and continuing to address this. And good for everyone else who took these creeps to task.
Below is the trailer for Friendsgiving. It looks dumb/silly, which is exactly what I'm looking for these days. I like the cast. I'm a big fan of Kat's and I love Aisha Tyler. Plus a campy Jane Seymour is always fun. I read somewhere that Chelsea Peretti and Christine Taylor were standouts, which I could totally see – they're such great support players. It's out now on streaming.
Photo credit: Instagram, Twitter and YouTube