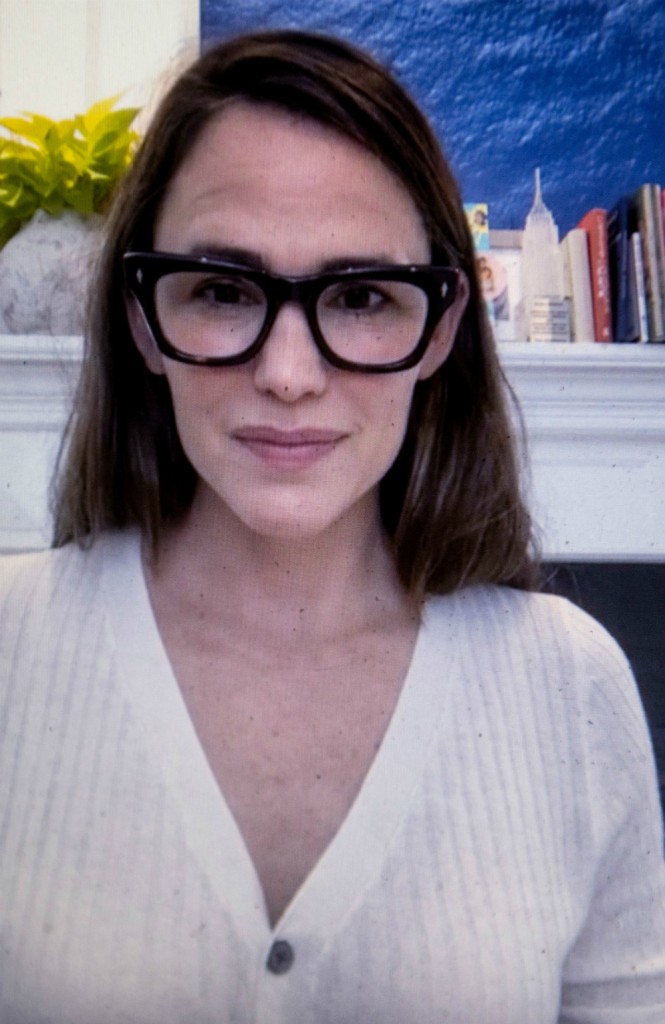 Happy last week of October 2020, Celebitches, and welcome to our next round of What's in Jennifer Garner's Womb! Poor Jen is doing her best on Instagram to post some light-hearted, wholesome content and can't seem to avoid people asking whether she's knocked up or not. Just for context, let's remember that Jen is 48, has been broken up from her last serious relationship for a few months now, and her ex-husband is supposedly moving in and on the verge of prosing to his younger girlfriend. The last time Wombgate happened, Jen was just trying to introduce us to her uncle's cows when her fans were all, 'hey, is that a baby bump?' And she was like, 'who, the cow? Wait, me?! No, it's pizza, relax.' This time, Jen tried to show off her pretty impressive pumpkin carving skills, and lo and behold, people looked right past the pumpkin to the message:
It didn't take long for people to start commenting on what was Jen really trying to tell us with this post. Us reported that one commenter asked, "Wait … are you pregnant?" while another repeated, "Does this mean there is a little Jennifer [coming]?" Even when I clicked on the post, the first comment that came up was, "I thought this was a pregnancy announcement for a hot second 😭😂". Jen responded to her fans and other inquiring minds with, "STILL NOT HAVING MORE BABIES. Good grief, I didn't even see it, I just saw matching smiles." On the cow post, I was rather upset that someone asked Jen about her midsection and still think they should've known better. Here, however, at least I understand. I mean, I wouldn't have jumped to that conclusion given Jen's multiple comments on the subject, knowing her relationship status, etc., but, this, just going on appearances alone, could resemble a pregnancy announcement. (That said, any actual fan of Jen's should have known not to comment on it.) And it's too bad that this turned into the sequel to Is Mamma Jen PG? because it's a super cute pic and Jen's right, she and the pumpkin are vibing. So did she plan the controversy? I don't think so. I honestly think Jen would rather get the saccharine-sweet, aw-shucks attention than repeated womb-watch.
And I know people hate when moms say they totally understand what other moms are trying to say but in this case, I really think I do. That large pumpkin is a house. The small pumpkin is Jen, alone, smiling. This is not a pregnancy announcement, this is Jen fanaticizing about having the whole house to herself once this GD quarantine is finally over.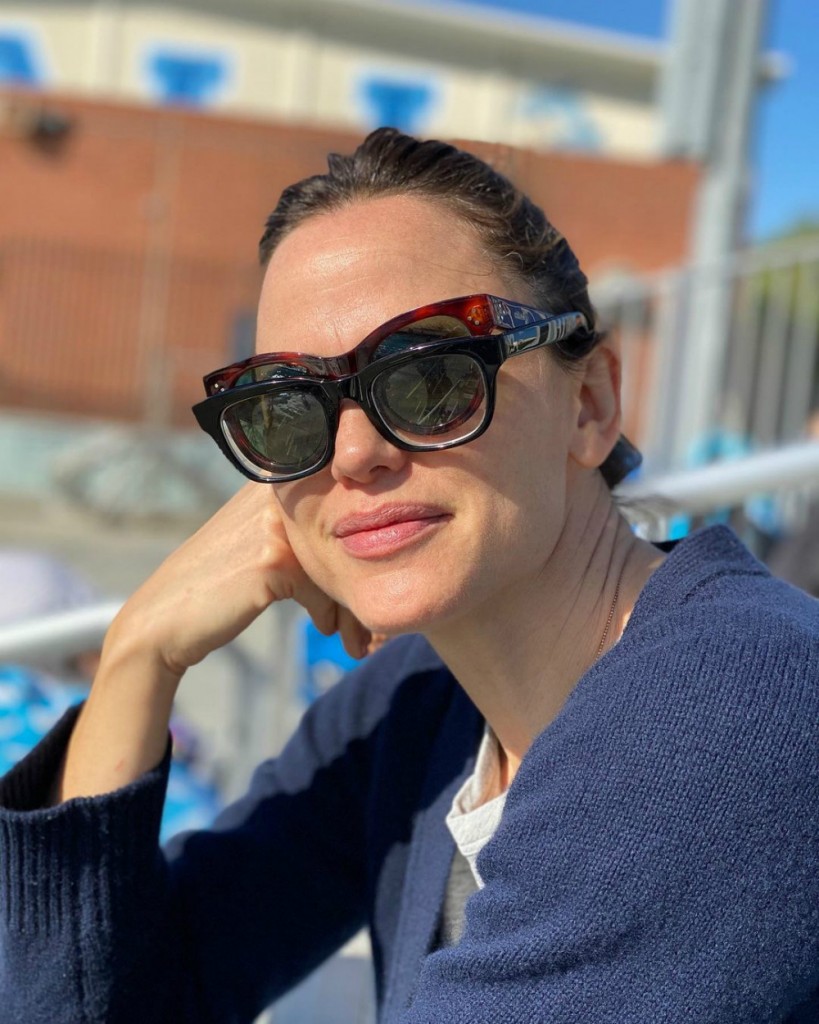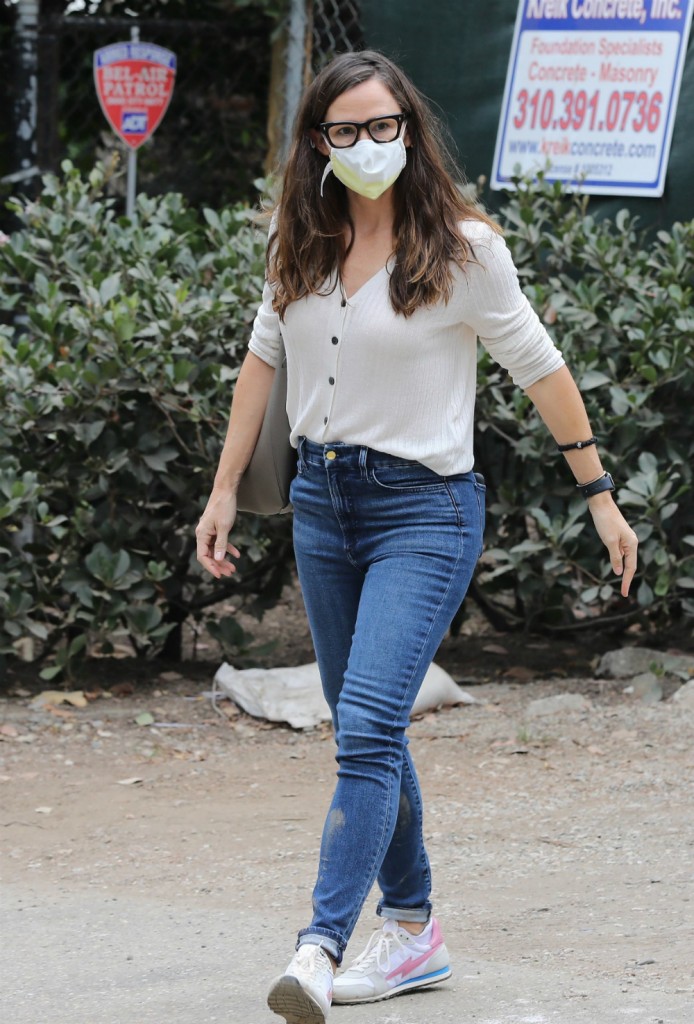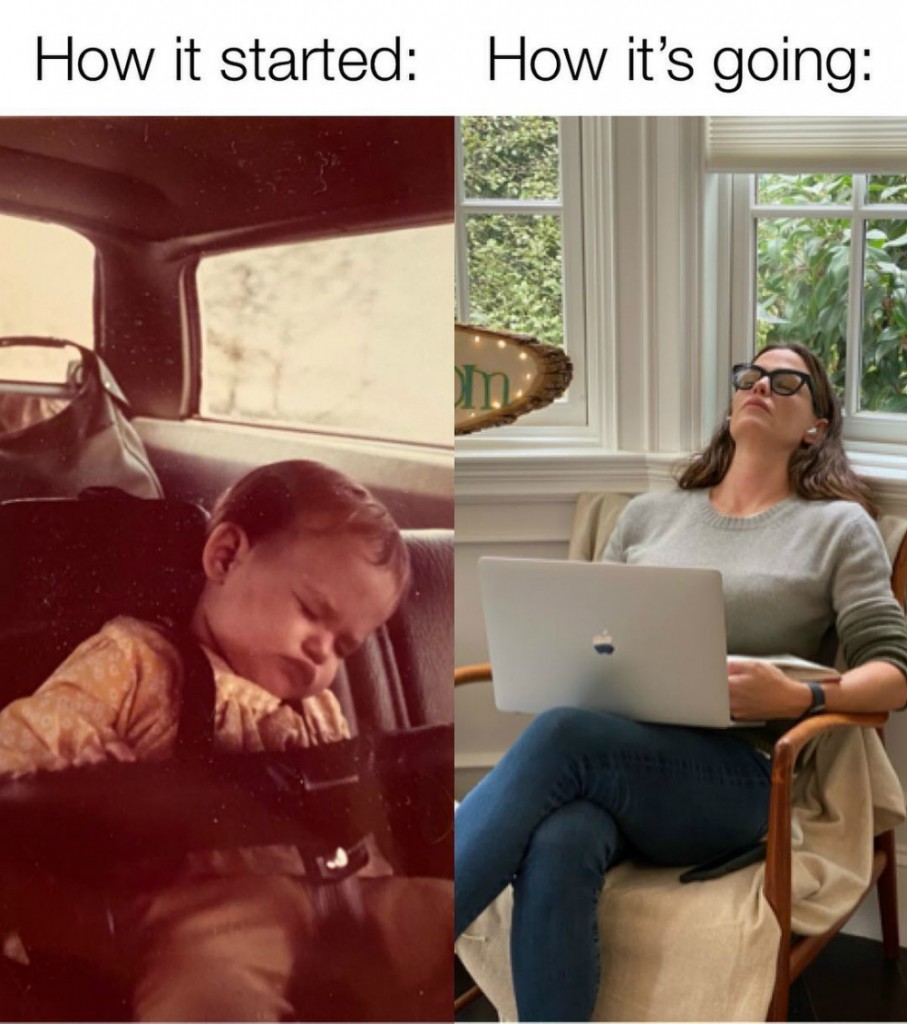 Photo credit: Avalon, Backgrid and Instagram