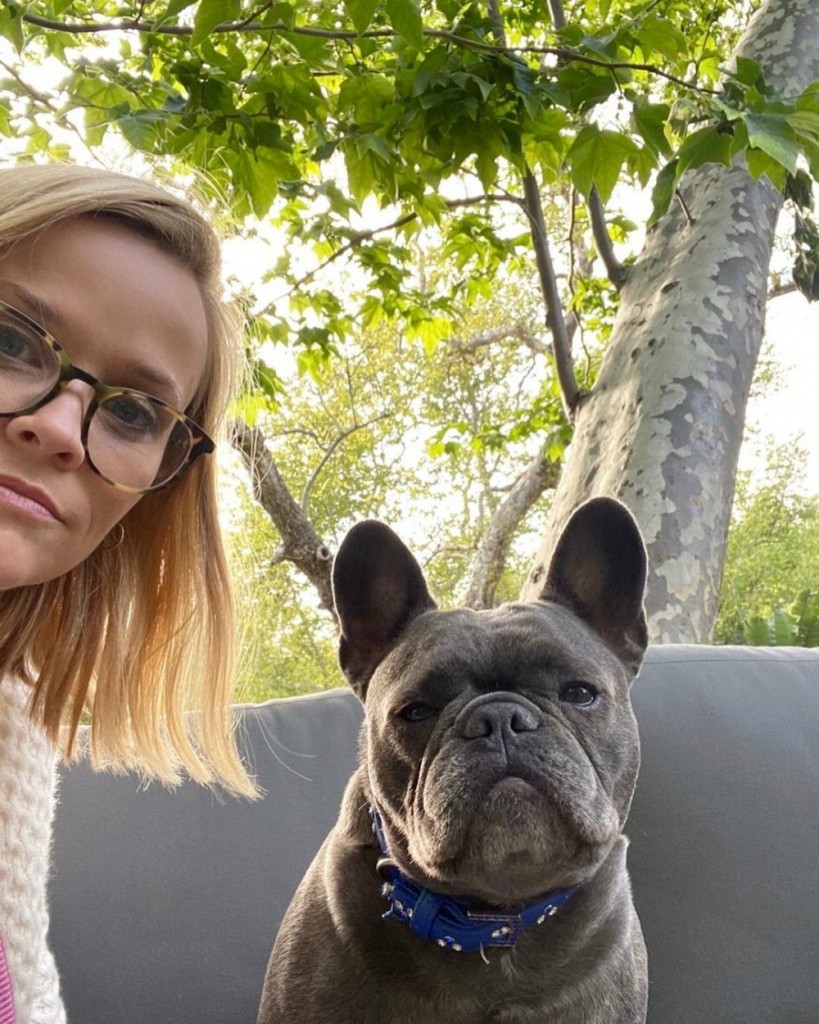 I'm afraid I have some terrible news and I've got to just rip this bandage off to get it over with, folks: Reese Witherspoon's adorable French bulldog, Pepper, died. Pepper has been battling an "aggressive cancer" according to Ava Phillippe, Reese daughter. Both Reese and Ava posted about losing Pepper. I got incredibly choked up reading their posts. We always ask each other to send pet pics to help us crawl out of our sad spaces and yet we don't realize how attached we get to our cyber friends' pets and families. Same goes for celebrities' pets. I have this tremendous list of pets and kids I check in on on Instagram that I am legitimately invested in and I've never met any of them. (That sounds a lot creepier then I mean it to.)
Pepper was the family's dog. Ava was in the process of adopting her own pup and in a wonderful twist of fate, she brought her dog home on what was to be Pepper's last day.
After a tough week, Reese Witherspoon's daughter Ava Phillippe is introducing the world to her new pet.

Ava, who joined her family in mourning the loss of their beloved family French bulldog Pepper, revealed on Sunday that, as fate would have it, she had welcomed a new canine companion into her life on the same day Pepper died.

"What a wild & bittersweet week. The day we lost Pepper just so happened to be the day I brought this sweet boy home with me," Ava, 21, wrote alongside a trio of snapshots of her adorable new dog.

"This is Benji!" she wrote, calling the pup a "dream of a rescue dog."

"He loves to cuddle and meet new friends (human & canine) and has quickly adjusted to life in his new home environment," she wrote. "Benji also enjoys squeaky toys, outdoor adventures, and anything he is allowed (or not allowed) to eat. He is the happiest, smartest boy, and I'm so grateful to be his person. I cannot wait for him to perfect his manners and become his full, goofy self as time goes on!"
I posted Ava's pics of Benji below, he's adorable. As Ava goes on to say in the caption, she is not sure what breeds Benji is, although she suspects he has some Border Collie, and invited her fans to offer their input. I am crap at guessing animal breeds except I can tell Benji is largely made up of Good Boy. As a side note, I wish those dog DNA kits were cheaper. Every year I try to get some (I need two) on sale during Amazon Prime Days, but I never make it in time. Ava also said that even though they'd, "just entered each other's lives, I feel like I've known Benji forever." I think a lot of us know that feeling. I'm so happy for Ava and Benji. And maybe the timing is fate. Who knows if Ava would have adopted her own dog so soon if she'd lost Pepper first? I needed long mourning periods between pets. But when we lost our family dog (also aggressive cancer), we adopted soon after to make good on a promise I'd made the kids. I was leery of the timing but honestly, it helped me heal in this instance. It helped my parents too. Grandparents mourn – my father once wrote one of my cats an obituary to try to get over his grief. So I'm sure Benji is helping Reese deal with her grief over Pepper.
Welcome Benji and Congratulations Ava and everyone involved. Rescue costs are going up for most organizations due to transportation and inter-state fee increases. Many rescues and shelters are struggling despite the demand because even if the organization waives the adoption fees, the transportations/livery fees are prohibitive to the adopters. But organizations like Best Friends, mentioned above, are linking rescues up and getting animals from kill to No Kill facilities with the help of an incredible network of volunteers and charities. So even if you can't adopt you can still help.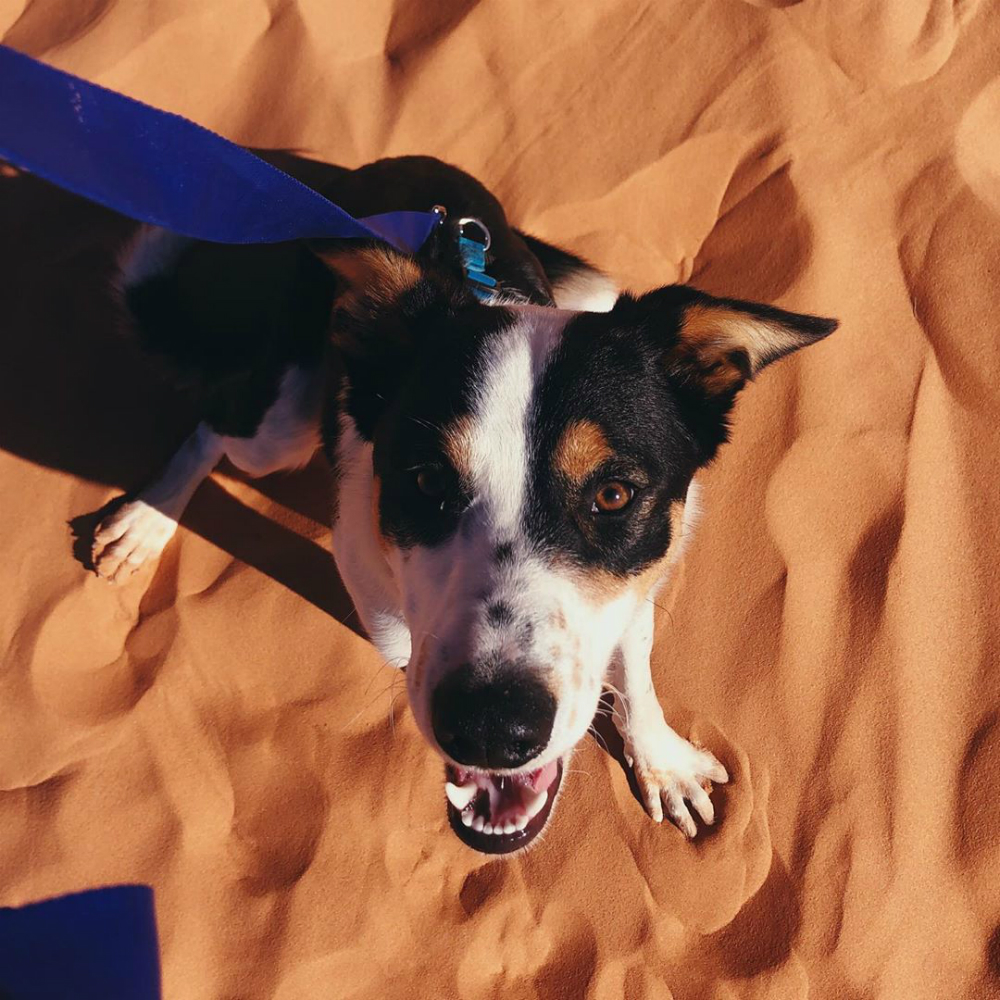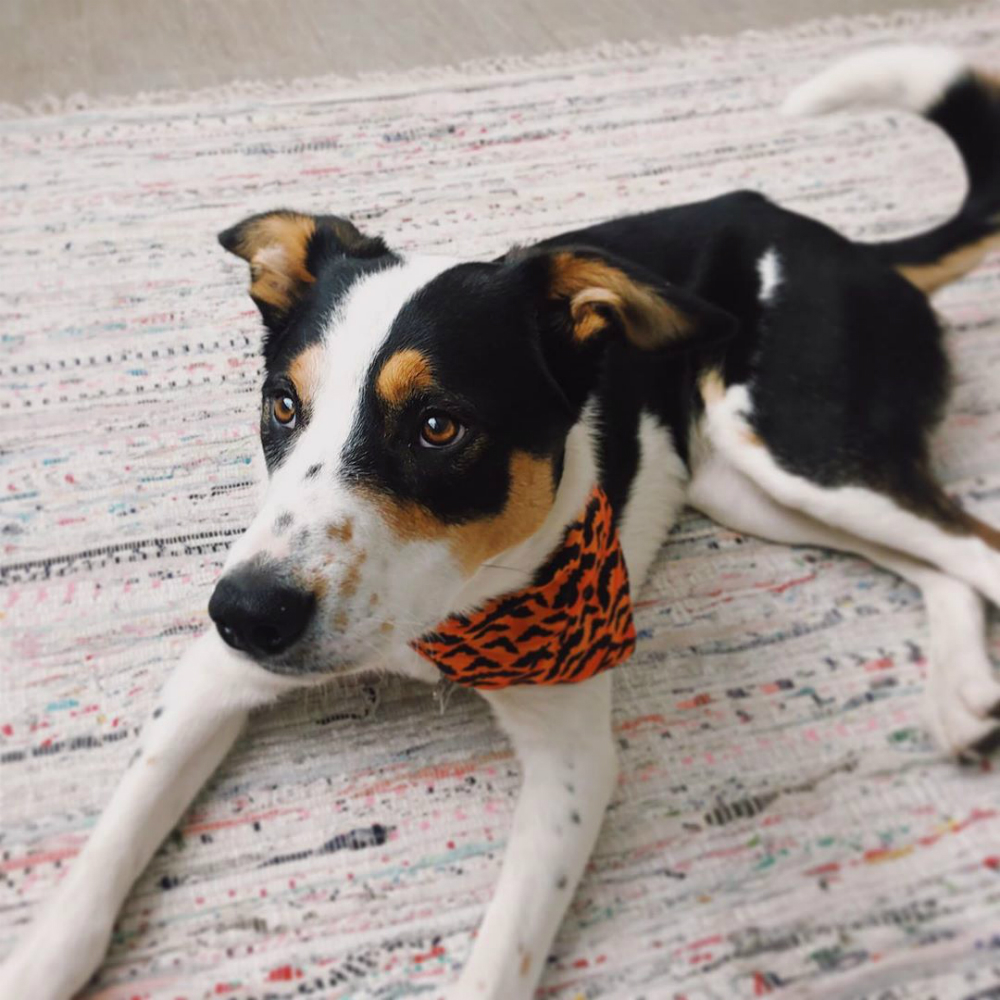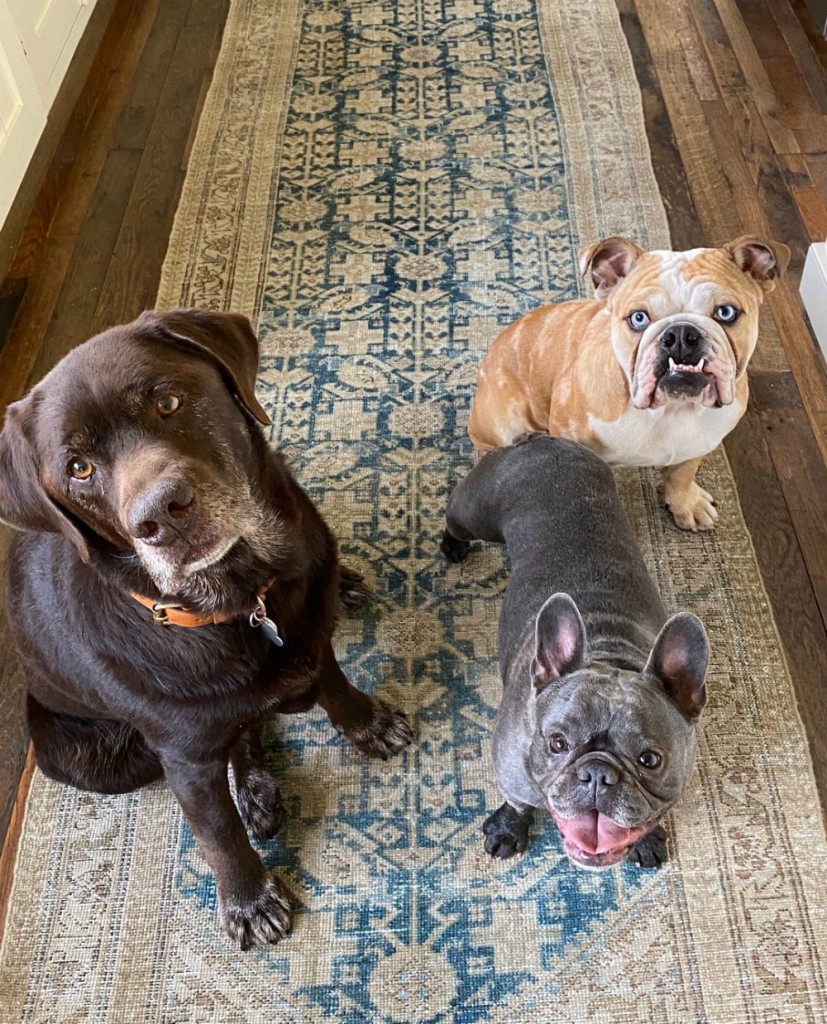 Photo credit: Instagram