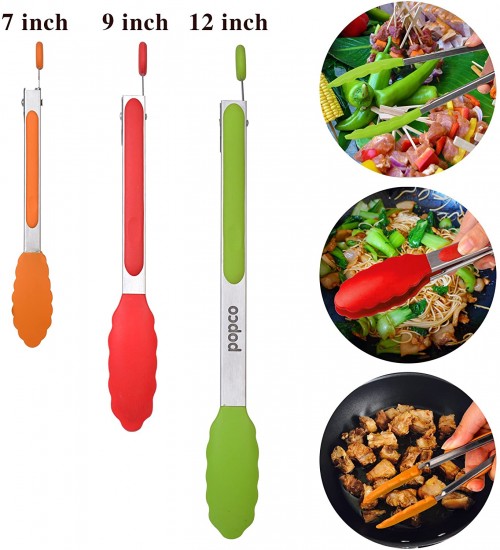 I got the stick-on magnifying makeup mirror and I love it. It is jarring to see your face close up at first but it was so much easier to apply eye makeup and tweeze once I got used to it. You do have to train yourself not to pick at your spots. I like how bright it is and that it's so easy to move while staying fixed to the larger mirror. I also got the set of three kitchen tongs and they're great for cooking and serving. I'm really pleased with that purchase. Here are some more things I'm looking at on Amazon.
A battery-operated facial hair trimmer that pivots to get hard to reach places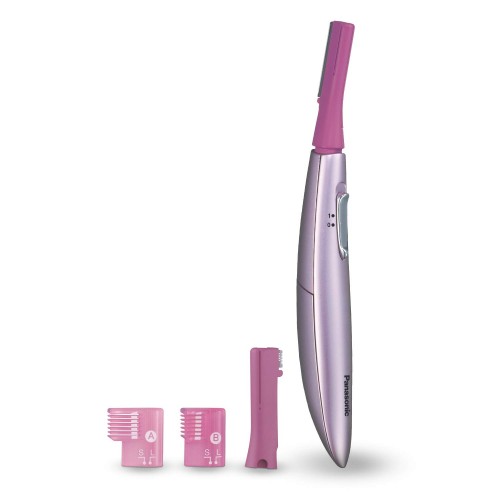 I use the Schick hydrosilk facial shavers about once a week and I also wax my face once a week with SurgiWax. (I use the brazilian formula on my face.) Since I started using the Tendskin I get less breakouts after too. This is a battery operated trimmer by Panasonic that meant to be used dry and comes with a razor and attachments to trim eyebrows. It has over 7,000 ratings and 4.2 stars on ReviewMeta. Women say it leaves their face smooth and call it "Really good for the soft hair on my face! It doesn't give me razor burn or any irritation whatsoever." One reviewer says it's also good for her bikini area "I have used this for 3 years on my 'feminine area,' and not once has it cut or nicked me."
An affordable acacia wood cutting board nice enough to serve off of



I need a new bamboo cutting board because my go-to one is moldy on the edges. I looked through so many listings and most had fake reviews or people said they were splintery. In fact I couldn't find a bamboo cutting board, but this acacia wood one looks great. It's only $15 and is so pretty it could double as a serving board. It's 17" long by 7" wide, although the handle is counted in the length. This has 812 ratings and 4.6 stars on ReviewMeta. People write "It's sturdy, durable, and overall, it's very high-quality. It's the perfect size as well." "Beautiful cutting board that I can keep handy on my kitchen counter to use on a daily basis" and "amazing price for what you get."
A cute and affordable long sleeve workout top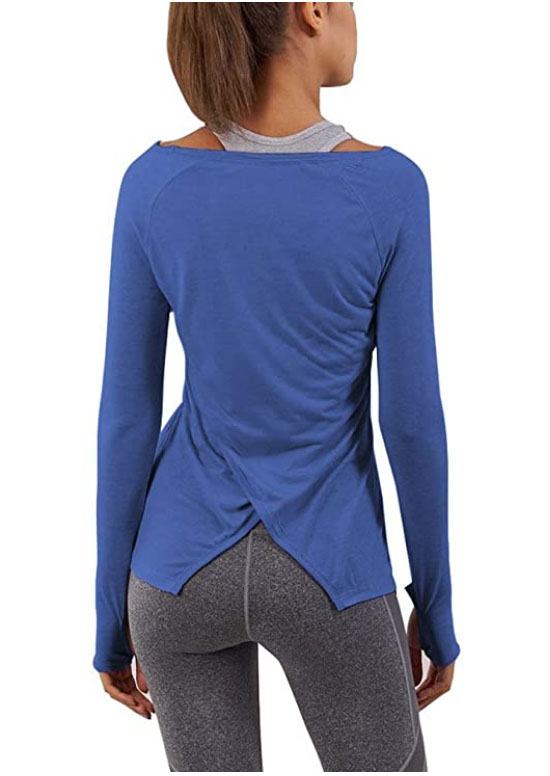 I have just a few long sleeve tops and I end up wearing them all fall and winter as they're great staple pieces. This boat neck workout top by Bestisun has thumb holes and a cut split back. It comes in 14 different colors and in sizes small to x-large and is priced between $17 and $21. It has over 1,000 reviews and 4.3 stars on ReviewMeta. It's called "cute and comfy" and women like that it's ventilated in the back. They write "Absolutely love this shirt. I will be ordering other colors." and "I am a lover of Lulu and Athleta and I am really starting to love some of the amazon brands." Some people say it runs large so you may want to order a size down.
An anti-aging serum with vitamins C, E and hyaluronic acid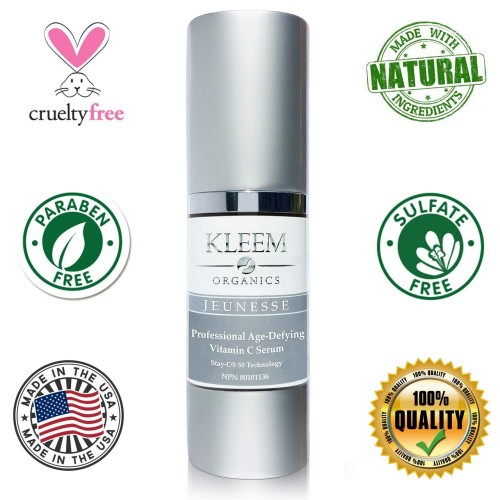 Jeunesse vitamin C serum by Kleem Organics is also formulated with hyaluronic acid and vitamin E. It has over 8,000 ratings and 4.2 stars on Fakespot. Women say that it visibly reduces fine lines and fades dark spots and that they can see the difference since they started using it. "Noticeably brightened my skin in just a few weeks. Have been applying the excess from my face onto the backs of my hands where it's helped fade age spots." "It has not taken all my wrinkles away, but it has lessened the depth on my forehead and eye area. A scar on my face had blended so it's not so noticeable. My pores are smaller and my skin texture is smoother" and "I have very sensitive and acne prone skin, I have tried so may different products and NOTHING works like this."
Super comfy fitted joggers you'll want to wear every day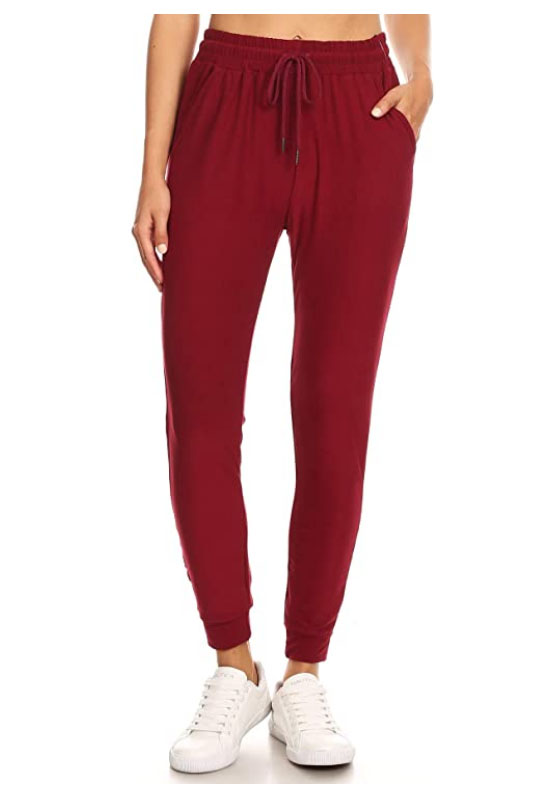 My go-to pants are leggings and I ordered a bunch more to get through the fall and winter. This has not helped me come to terms with the fact that my regular pants do not fit anymore, but I'm giving myself a pass. These women's juniors jogger pants by LA12ST have pockets. They come in sizes small to x-large and in seven different colors, all under $14! They have over 7,400 ratings, 4.2 stars and a B on Fakespot. They're said to be very comfortable and not to shrink in the dryer. Reviewers rave about how awesome they are. They say they're "the comfiest, softest and best 'lounge' pants I have ever put on," "Seriously cannot express how much I love these and do not want to take them off" and "They are buttery soft and have fully functioning pockets. I LOVE these and plan to wear them often."
A hydrating eye cream with hyaluronic acid to reduce fine lines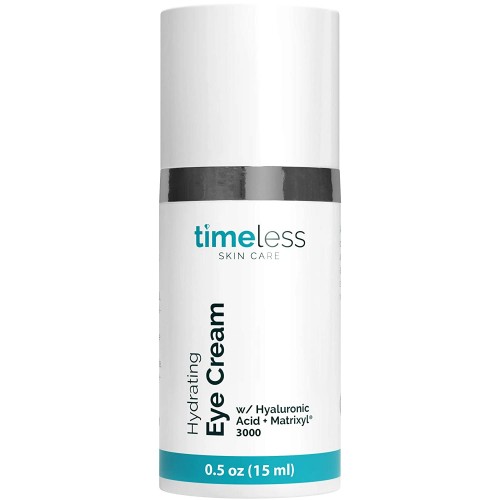 This eye cream by Timeless is said to be gentle, velvety, non-greasy and deeply hydrating. It has hyaluronic acid, algae and something called Matrixyl, which the manufacturer claims is an alternative to Retin-A. It has 4.3 stars, 205 ratings and an A on Fakespot. Women say it does work to reduce wrinkles and that a little goes a long way. They write "Some fine lines have virtually disappeared over the past several weeks," "My skin seems smoother and the little baby wrinkles that have started to form around my eyes seem to look a little less obvious to me" and "My makeup goes on smoother, my skin looks firmer, and my hooded eyelids look more taut."
An all-in-one survival tool that would make a great gift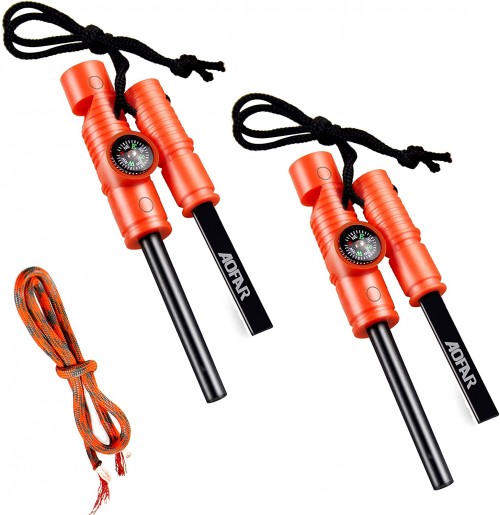 This all-in-one survival tool has a fire starter, compass, paracord and emergency whistle. I've been thinking about getting something like this after watching the reality show Alone, where people compete to survive alone in the wilderness. I got the Lifestraw when it was on sale! This would be a great gift for a hiker or just a loved one to keep in their car for peace of mind during harsh winters. You get two for just $13 and there's a box to check for 10% off. This has over 500 reviews, 4.4 stars and a perfect score on ReviewMeta. People say that it's easy to start a fire with these and that kids love them too. "Right out of the box I tried it and it worked on the third strike. These are for my husband and my go bags and it's great knowing they are there if we will need them for anything."
A certified refurbished KitchenAid mixer for memorable holiday treats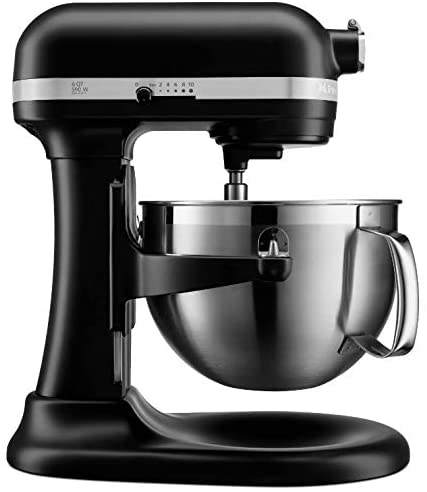 I'm posting this because I want advice – when I looked yesterday a new KitchenAid 6-quart mixer was on sale for $80 off, but now it's more expensive. I really want one but I'd like it to be cheaper and I don't know if I need yet another large kitchen appliance. My mom says she loves hers and wishes she got it sooner. I also really want this pasta maker attachment, which is on sale! You can get a certified refurbished one, which is usually the route I go for huge purchases like this, for $300 and I think I may just buy that one. Should I get it, put it off or is there another brand that's just as good for cheaper? Also I'm watching too many baking shows.
Update: I found a 5 quart refurbished green KitchenAid mixer for $30 cheaper and with free Prime shipping so I ordered that! Thanks for all your help on deciding to buy that.
Thanks for reading and commenting on our affiliate post! As an Amazon affiliate I earn from qualifying purchases and appreciate it.