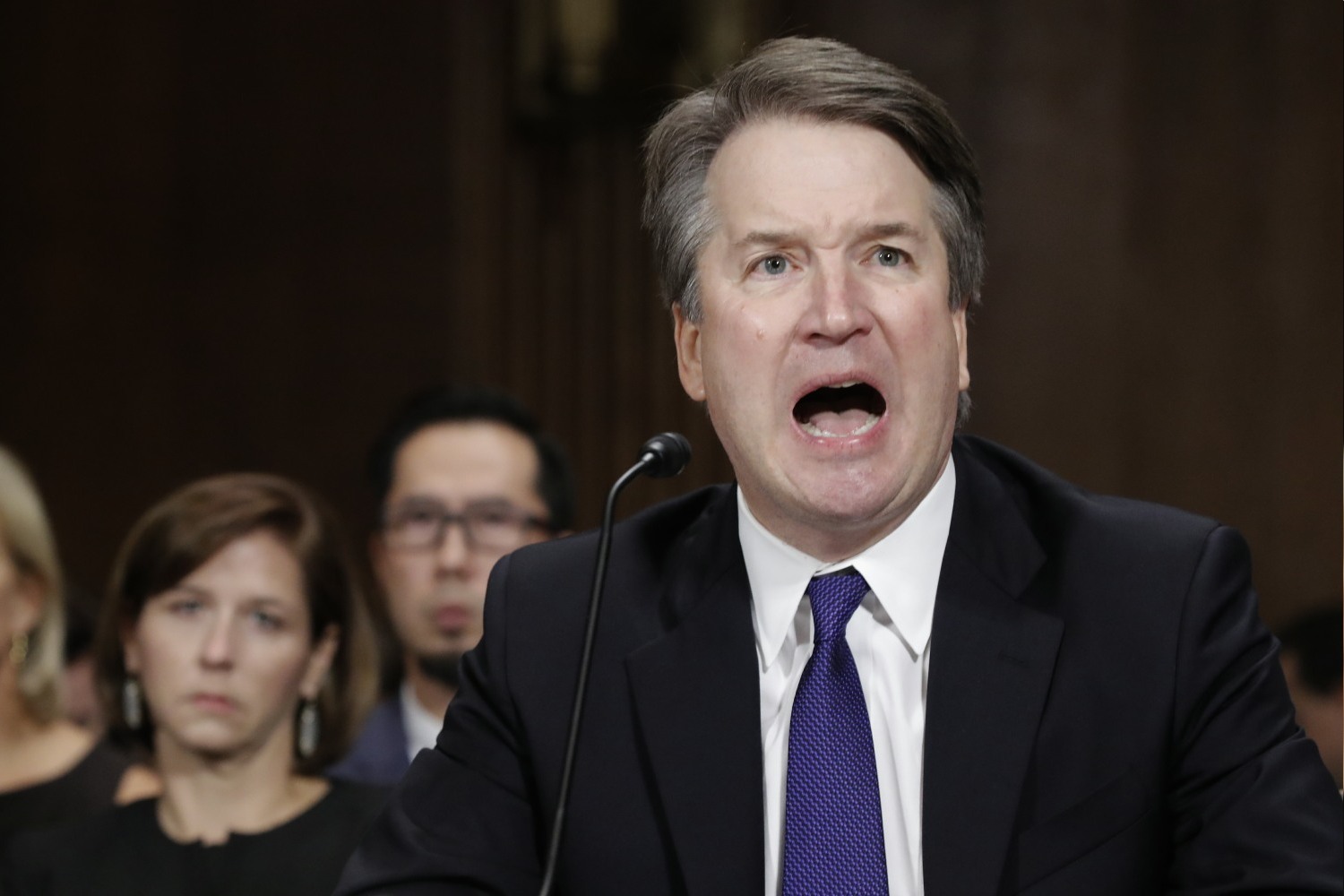 The Trump administration has done the most to disenfranchise voters across the board. One of the many ways they've tried – and probably succeeded – at disenfranchising voters is by dismantling the efficacy of the US Postal Service during a pandemic, a moment when many states were leaning into the absentee or "mail-in ballot" model. The Trump administration effectively slowed down the USPS, and it's more than possible that many mail-in ballots will take days and weeks longer to arrive at their destination. Some ballots may have been sent and postmarked days before Election Day but arrive days AFTER Election Day. And now the Supreme Court has rejected Wisconsin's request to count ballots received after Election Day. Brett Kavanaugh wrote the majority opinion.
The Supreme Court on Monday night rejected a pandemic-related request from Democrats and civil rights groups to extend the deadline for counting mail-in ballots received after Election Day in the key battleground state of Wisconsin. The vote was 5 to 3, with the Republican-nominated conservatives in the majority and the Democratic-nominated liberals in dissent. The court's order showed the deep division within the court about the series of pandemic-related election cases that have come to dominate its agenda.

The court's conservatives say they must defer to state officials on election decisions made in the largely Republican-run states, and the liberal justices say there is a need for dramatic action by judges to ensure the franchise for endangered voters during an unprecedented time.

"On the scales of both constitutional justice and electoral accuracy, protecting the right to vote in a health crisis outweighs conforming to a deadline created in safer days," liberal Justice Elena Kagan wrote in dissent.

Conservative Justice Brett M. Kavanaugh answered that Kagan's "green light to federal courts to rewrite dozens of state election laws around the country over the next two weeks seems to be rooted in a belief that federal judges know better than state legislators about how to run elections during a pandemic."

The decision was a victory for Republicans and President Trump in a state where he narrowly won in 2016 and polls show him behind this year. While Democrats have embraced mail-in voting, Trump has railed against it.
I genuinely believe that in states like Florida, states with a lot of seniors voting by mail, the GOP has taken pains to disenfranchise their own voters too. But they must have data that suggests that they're doing more to harm Democratic voters or else they wouldn't be fighting this hard to keep votes from counting. And no, it's not crazy to illegal to count ballots which were sent and postmarked before Election Day. Jesus. Kavanaugh and the "conservative" justices are just dumbf–k fascists.
Kavanaugh issued what amounts to a veiled threat tonight that the court may need to block states from counting votes after election night. In other words he's crafted into judicial-speak Trumps demands that the winner has to be known on election night.

— Josh Marshall (@joshtpm) October 27, 2020
It's genuinely terrifying that Kavanaugh wrote this passage. He is abetting Trump's efforts to delegitimize mail ballots that arrive after Election Day, which are counted in at least 18 states and D.C. It is an ideological and partisan attack on the integrity of the election. https://t.co/RyhCfeiNdY

— Mark Joseph Stern (@mjs_DC) October 27, 2020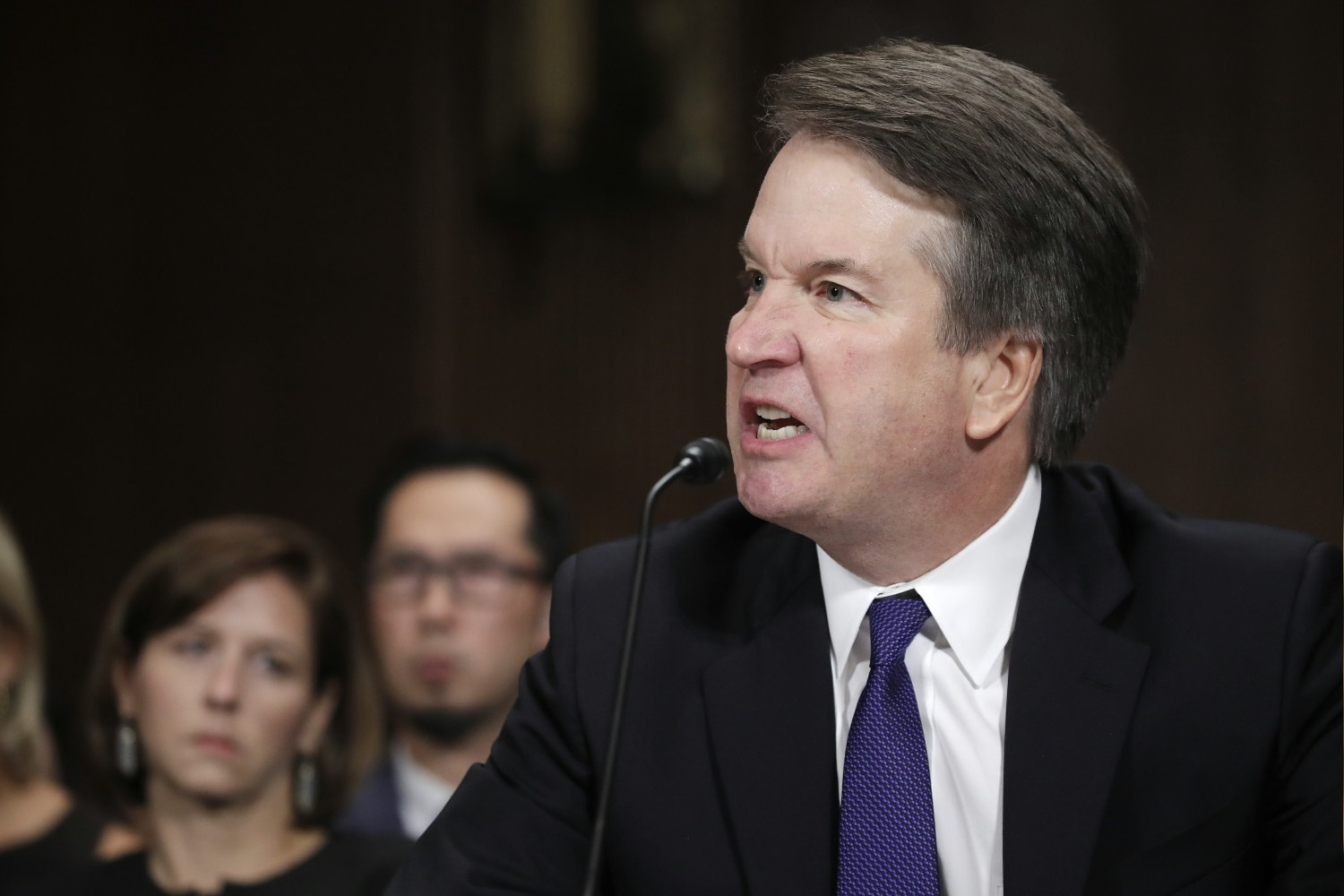 Photos courtesy of Avalon Red.