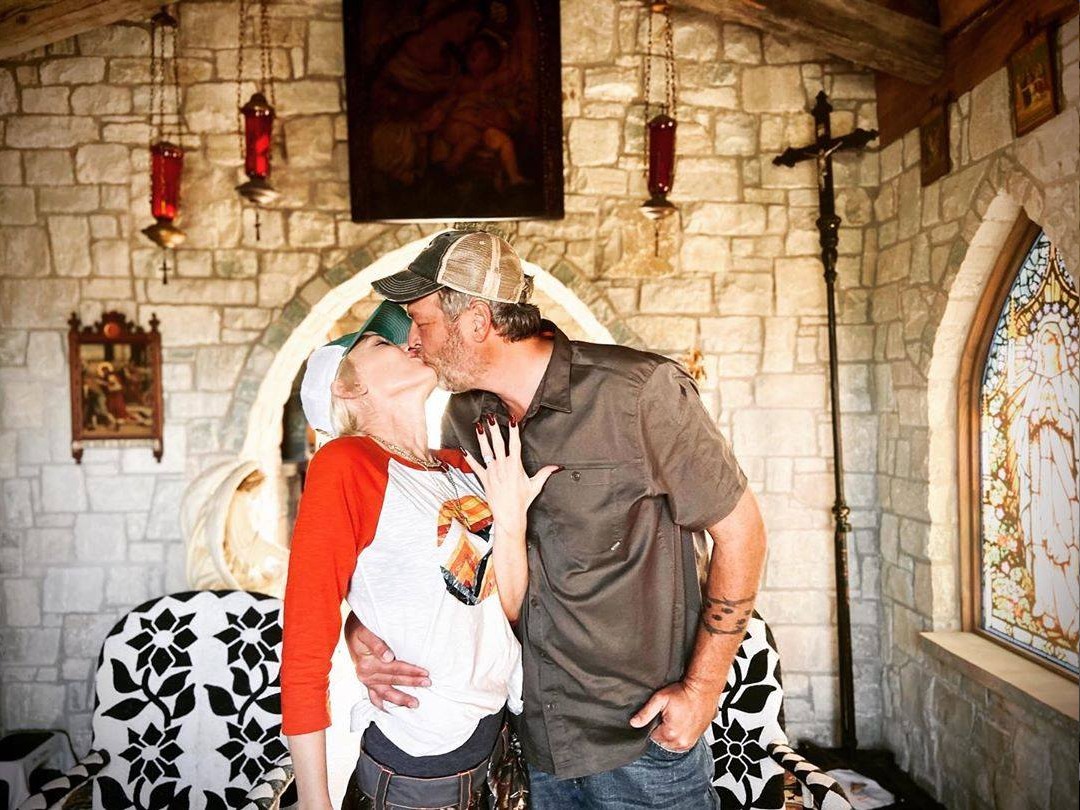 Blake Shelton and Gwen Stefani are engaged! I'm actually quite happy for them? They got together two seconds after they both divorced their spouses – Miranda Lambert for him, Gavin Rossdale for her – back in 2015. They were friends first, and I always got the feeling that Gwen leaned on Blake a lot immediately following her divorce. At the time, I don't think any of us thought it would last. But we began to see clues that they were in it for the long-haul. Gwen started spending lots of time in Oklahoma, where Blake has a big spread, and Blake completely leaned into the stepfather role for Gwen's sons. I get the feeling that Blake is the Cool Stepdad who takes the boys go-cart racing and fishing and probably hunting too.
After a few years, Gwen and Blake were pretty much one of the golden couples of the music industry. They did duets together, they won awards together, they attended each other's events. He seemed to dig her rocker energy and she seemed to enjoy his hillbilly schtick. Notably, Gwen has been trying to get her first marriage annulled, although she's reportedly come to the conclusion that an annulment will take forever, and maybe she's ready to marry Blake without annulling her first marriage.
I'll also say this: I think Gwen is very comfortable being "the supportive partner" to a successful man. She was the more successful person in her first marriage. She's still successful, but Blake is selling millions of albums and he's one of the most well-known country stars in the world. She LIKES that. She's very happy to be his plus-one at country music awards shows. Gwen is a very small-c conservative woman, and this is the kind of relationship she's probably always wanted.
Does it matter that their exes still seem kind of bitter? Miranda moved on from Blake so quickly and so performatively, especially with her out-of-nowhere marriage to WhatsHisAbs Hot Cop. Meanwhile, Gavin just seems unsettled by how much his sons seem to adore Blake. Hmm.
Anyway, it looks like Blake got Gwen a nice-sized rock.
Hey @gwenstefani thanks for saving my 2020… And the rest of my life.. I love you. I heard a YES! pic.twitter.com/mAgbbUtSlx

— Blake Shelton (@blakeshelton) October 27, 2020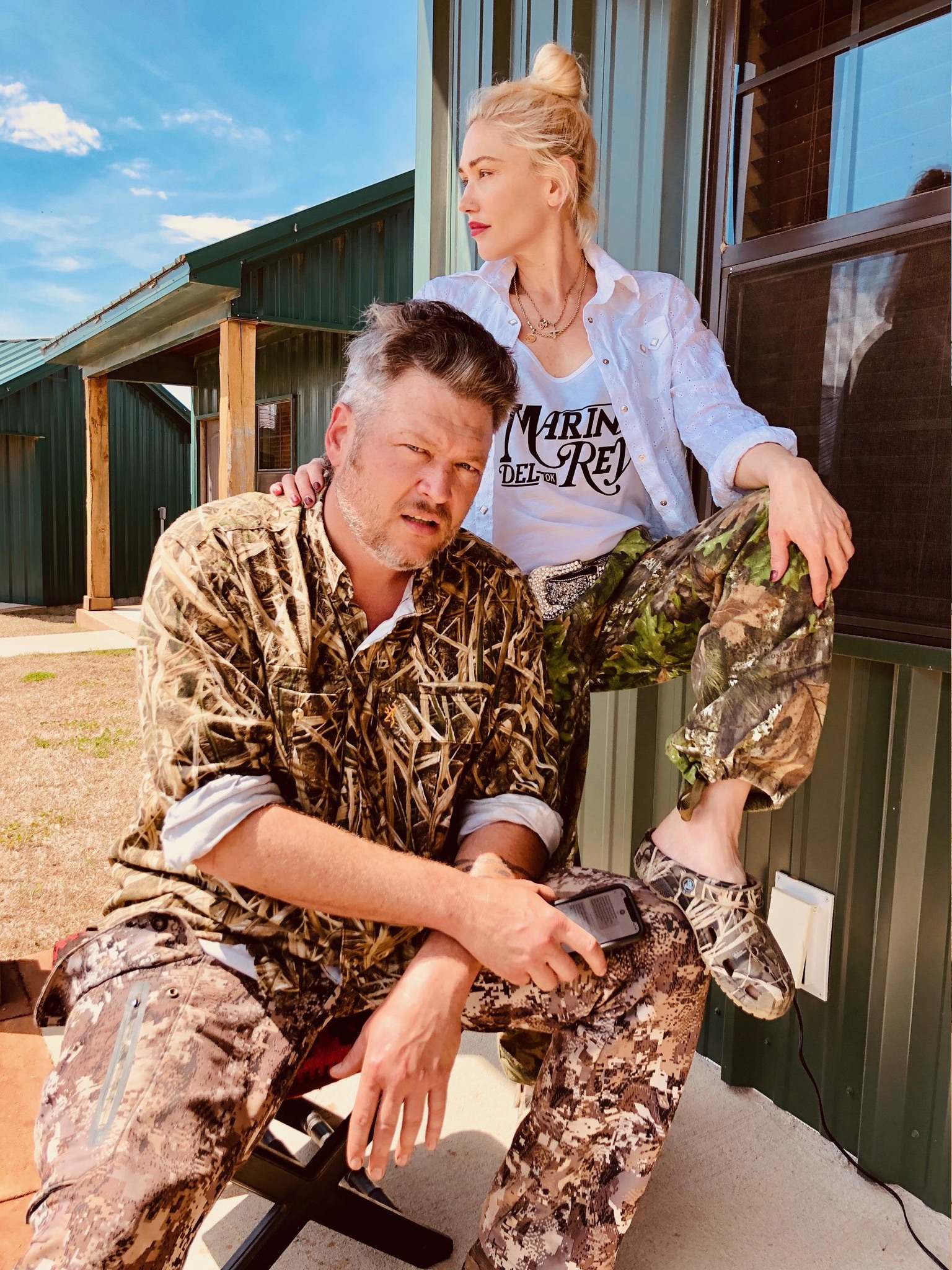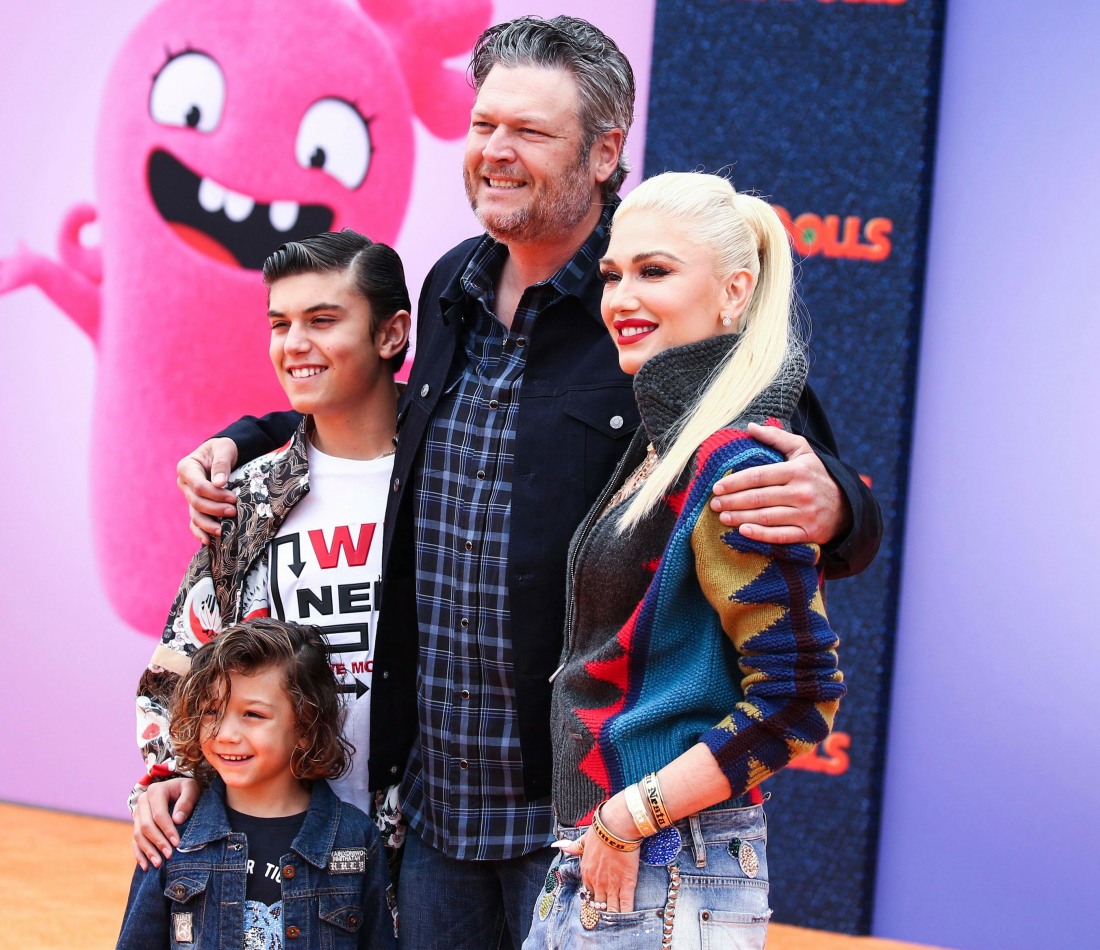 Photos courtesy of Avalon Red, WENN, Getty.