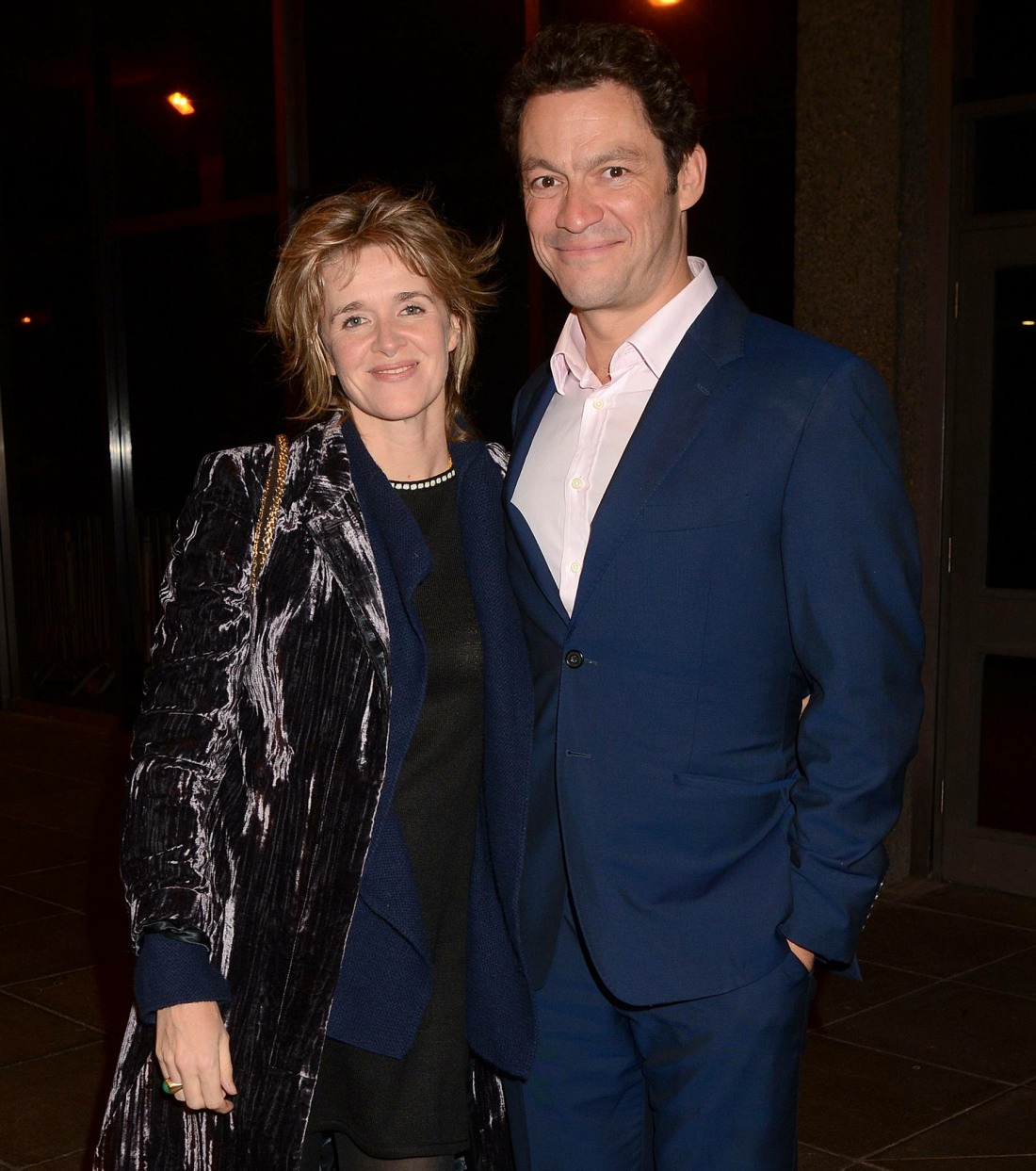 It's not like I *want* to root for people to break up, I just put myself in various celebrities' shoes and think about whether I could live with the situation. It seemed clear, given Dominic West's affair with Lily James and his subsequent photocall with his wife a day later, that the West marriage was in a very strange moment. Dominic's wife Catherine FitzGerald is an Irish aristocrat with a family castle, Glin Castle. Catherine quickly decamped to Glin Castle several days after the affair photos came out, and she's been there ever since. She'll likely be there for a while – Ireland has basically entered another lockdown with the pandemic. So, it's a temporary – perhaps even a trial – separation for Dominic and Catherine. And I'm rooting for a divorce! Because I would not be able to put up with Dominic's horsesh-t.
Dominic West's wife Catherine FitzGerald has reportedly held crisis talks with her family over the future of her marriage. Catherine, 49, was said to have been left devastated when photos emerged of her husband, 51, cannoodling with his The Pursuit of Love co-star Lily James, 31, during a romantic weekend in Rome, Italy.

As the snaps – taken on Sunday 11 October – stunned fans around the world, two days later, the actor was seen to put on a defiant display of unity in a smug photo opportunity with Catherine outside their Wiltshire home. Despite their defiant display, insiders claim Catherine, who shares Dora, 13, Senan, 12, Francis, 11, and Christabel, seven, with the actor, is now at her family home in County Limerick, Ireland where she is deciding the future of her marriage.

Just days later, the couple put on their bizarrely defiant display and insisted all was well, however, Catherine is now said to be seeking advice from her sisters Nesta, an illustrator, and Honor, an actress, in regards to her marital future.

A source told The Sun: 'She's holed up in her family's ancestral home, Glin Castle in County Limerick, thinking everything over. Catherine has called on Nesta and Honor to help her as she's been struggling to come to a decision about whether she and Dominic can go back to how they were. Nesta has told friends that it felt like a family crisis meeting. Both she and Honor are fiercely protective of their older sister and want only what's best for her, even if that means Catherine walking away.'

The insider added to the publication that Catherine has been left feeling humiliated over her husband's recent actions.
This says, to me, that the bizarre photocall – what the Mail refers to as the "defiant display" – was probably the result of Dominic lying to his wife. He probably had Lily (his mistress) and his agent (his co-conspirator) speak to Catherine and lie to her. Catherine believed him in that moment and agreed to the photocall. Then she regretted that sh-t as more information came out about the extent of Dominic and Lily's Roman holiday. So yeah, it's not just the affair, it's the lies. LEAVE HIM!
The nation may be facing new chaotic creeping lockdown but here's what everyone really wants to talk about: Dominic West and wife put on united front after THOSE pics of him with Lily James https://t.co/TIjbzitaBq pic.twitter.com/GXSAhyzSgq

— Daily Mail U.K. (@DailyMailUK) October 13, 2020
Photos courtesy of Getty, WENN, Avalon Red.