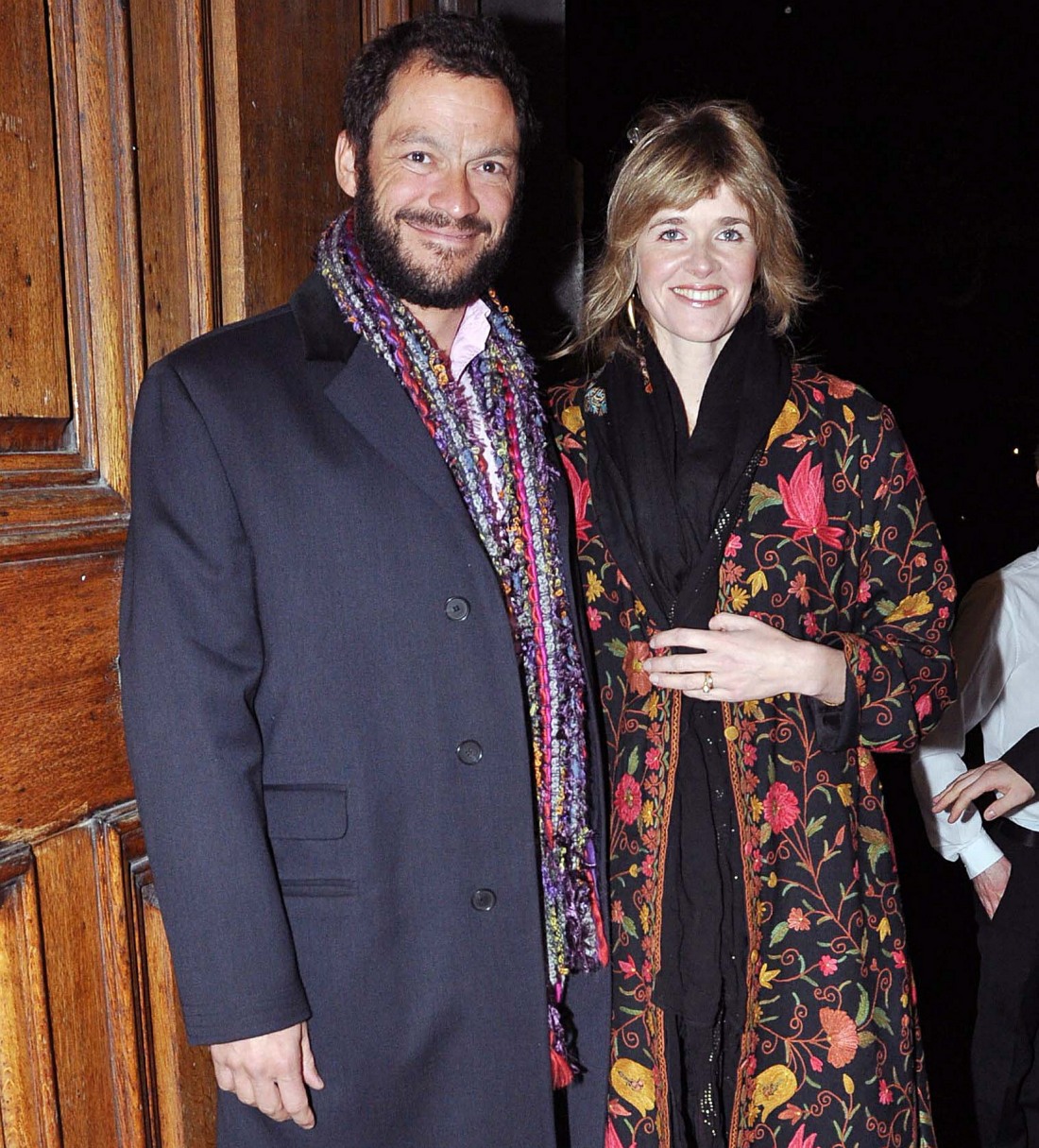 When the photos of Dominic West and Lily James' Roman affair first came out nine days ago, I thought Dominic's aristocratic wife Catherine FitzGerald would do what aristocrats always do: pull up the drawbridges, go silent, retreat to the cocoon of wealthy privacy. That is not what happened. Within 24 hours of the affair becoming public, Dominic was back at home with Catherine, and he somehow convinced her to do a damn happy-family photocall outside of their house:
The nation may be facing new chaotic creeping lockdown but here's what everyone really wants to talk about: Dominic West and wife put on united front after THOSE pics of him with Lily James https://t.co/TIjbzitaBq pic.twitter.com/GXSAhyzSgq

— Daily Mail U.K. (@DailyMailUK) October 13, 2020
Yeah, it was A LOT. And it surprised me that Catherine would agree to it, that she wouldn't simply retreat and go dark. I think the rumors were probably true about Dominic's manager (who was there in Rome) and Lily James both calling Catherine and lying to her in the immediate wake of the photos coming out. So now that Catherine has had a week to really absorb her husband's affair and lies, she's headed out to her castle in Ireland. Alone.
Dominic West's wife Catherine Fitzgerald has flown alone to Ireland 'for on a work trip' after her husband's Rome getaway with Lily James, MailOnline can reveal. The Irish landscape gardener has gone to stay with her mother Olga Fitzgerald at the family's ancestral seat of Glin Castle, Co. Limerick, that they run as a £6,000-a-night events venue.

The 49-year-old mother-of-four flew into Shannon airport in county Limerick in recent days and travelled to her family castle 50 miles away, MailOnline understands. Although she hasn't been seen in the nearby village, a local source confirmed she was 'holed up' at the castle, attempting to escape the attention on her private life. Catherine will have to self-isolate at home for 14 days after arriving from the UK, due to Ireland's quarantine regulations. It is not thought that her husband will be joining her.

A source told MailOnline: 'She's here. She's just trying to get some rest, totally understandably after what she's been through. We had photographers here last week but there's strictly no admittance to the castle grounds and she's not coming out anyway. The Gardai [police] moved them on. This is her home, her favourite place in the world and she feels safe here. It's natural that she'd come home to her mother. It must be hell what she's going through.'

They added: 'She is absolutely devastated at those pictures and their story will inevitably have a sad ending'.

The Wire actor West today confirmed that his wife had gone to Ireland alone. He said: 'She's on a work trip. She's gone by herself.' When asked if they are still together, West laughed and said: 'Of course we are, very much together. Our relationship is fine.' When asked about his trip to Rome, West replied: 'It's nobody's business.'

A mutual friend of the couple says Catherine has thanked friends for their support over the past week, but hasn't revealed where she is staying to them. 'I should imagine she just wants to go to ground for a bit,' he said.
I really hope she's left him completely! But I doubt it – it's more like she just wants some space and time to think about her sh-tty husband and her crazy marriage. It also sounds like she went alone to Ireland and left their four kids in Dominic's care? I would imagine there's a nanny somewhere about (and Dominic is probably banging her too). Anyway, I feel sorry for Catherine and I hope she sits in her ancestral castle and decides to divorce his ass.
Here's the AD video Dominic and Catherine did about her family's Irish home, Glin Castle.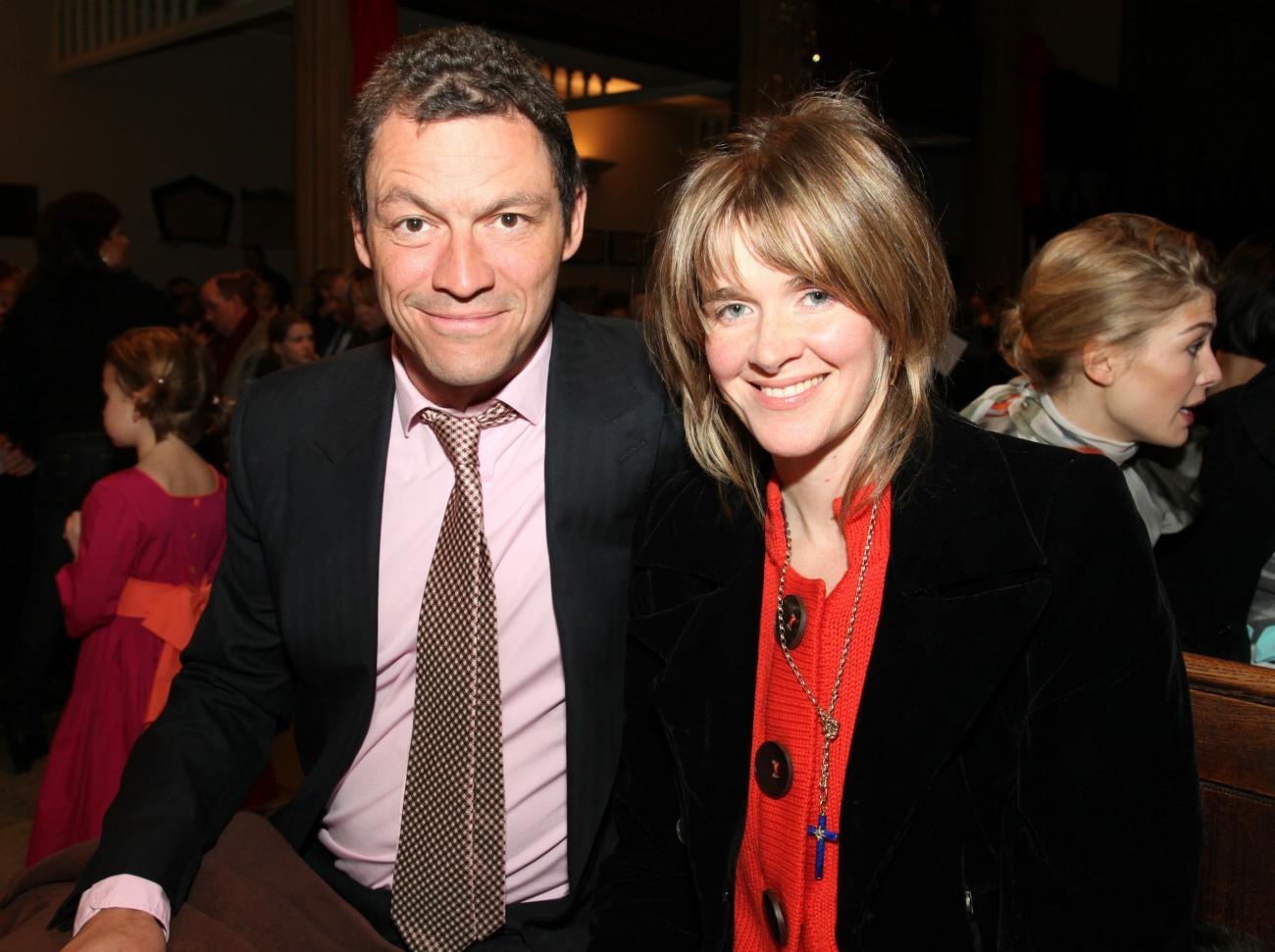 Photos courtesy of Avalon Red, WENN.