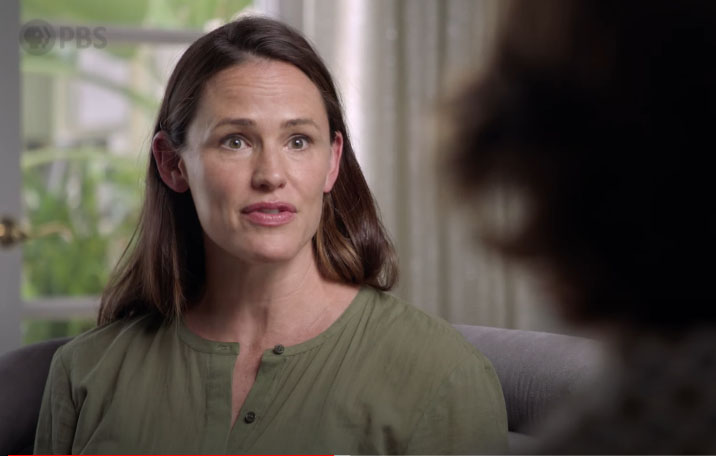 Jennifer Garner did a nearly hour long interview with Kelly Corrigan on PBS for Tell Me More. I saw Lainey's coverage last week, watched some of it and put it on the back burner because I didn't want to commit the full hour to watch it. Lainey mentioned that Jennifer said she first heard about Alanon when she was filming 13 Going on 30. The now-departed director of that film, Gary Winick, told Jennifer that she should go to those meetings because she was dating an alcoholic. (Ben went to rehab for the first time in 2001, 13 Going on 30 came out in 2004.) Jennifer said she wish she took Gary's advice at the time. She seemed to know all about Alanon now and talked about enforcing her boundaries. "Al-Anon [is]… knowing what your boundaries are and having them, and knowing what to leave alone and is none of your business." [via Lainey Gossip]
People Magazine recently focused on Jennifer's comments about how Matthew McConaughey helped her on the set of Dallas Buyer's Club, by insisting that she get time to pump when she was nursing. While that story comes across as a nice one about Matthew advocating for a costar, it's also really damning to the director, Jean-Marc Vallée, and the producers. They couldn't give Jennifer 10 minute breaks to pump at all until a male costar spoke up for her?
I wanted to talk about Garner's comments on the paparazzi, which haven't been picked up as much, I think because she's talked about this before. Seeing her explain this how it affects her kids gave me newfound sympathy for her. She explained how bad it was before Halle Berry helped push for the anti-paparazzi law in California protecting children. That was passed in 2013 and Garner testified in front of the California State Assembly to advocate for it. Her comments about the paparazzi are in the last part that I've transcribed below.
"Tell me about your kids"
I guard their privacy so I can talk about them generally. They are really wise [emotionally] and willing to talk about things that I couldn't have talked about until I was 40.

On the paparazzi
For 10 years there were at the very least 6 cars and often 20 outside of our house and outside of school and at the pediatricians. And you're begging them 'please step aside from the pediatrician's door I have a sick kid.'

It's so crazy and it's so, 'who cares about some dumb celebrity problem?' unless it's your child going through it. It's a cost of doing business, but it just got to be ridiculous. They were causing car accidents all the time. Anywhere we went it was a total circus.

Celebrities would gather and talk about this problem… and we would hire lawyers. We had all given up but [Halle Berry] had an idea of a different way to look at it. It was people lying in wait to take pictures of children specifically.

We had all the sheriffs and different police officers and people to my house one night to talk about this. My daughter, who was five, she got up and she had written a speech. 'This is what it's like to be a little kid and to have all these huge cameras running toward me. I'm scared of them, they look like gun.'

Halle Berry, she pushed [the law] through. I was part of that in a small way… the law passed and it did make a huge difference.

A paparazzo told her they respect her
I just loathe [the paparazzi] so much and what they do, but there are a couple of them who have been assigned to me for fifteen years. One of them said to me one day 'you don't know how much we love watching you with your children. You don't know how much we respect you.' They do know me better than anyone knows me. They go everywhere I go they see me strap kids into [the] car. They've seen me pregnant, at the store… I was so taken aback by how much that struck me.
[From Tell Me More on Youtube]
While it looks from the outside that Garner and the paparazzi have a symbiotic relationship, we're obviously only getting half of the picture. I believe that at some point it got away from her and she tried to put the brakes on it. She'll do cute things to get headlines when she needs to. It's a question of how much she's encouraging them and how much she's making lemonade out of the situation. We got so few photos of her boyfriend when she was with him, but then we saw her on the beach with Bradley Cooper when she wanted to announce a breakup, you know?
After that she talked about how the press affects her relationships and it was telling too. She said that the way it's covered becomes "almost a self fulfilling prophesy."
Here's that interview. The part about her kids stars at minute 18. At minute 25 she talks about her image and says she tries to avoid looking at any coverage of herself. She said she used to go down a rabbit hole looking at stuff about her and her family. The Alanon stuff starts right after that.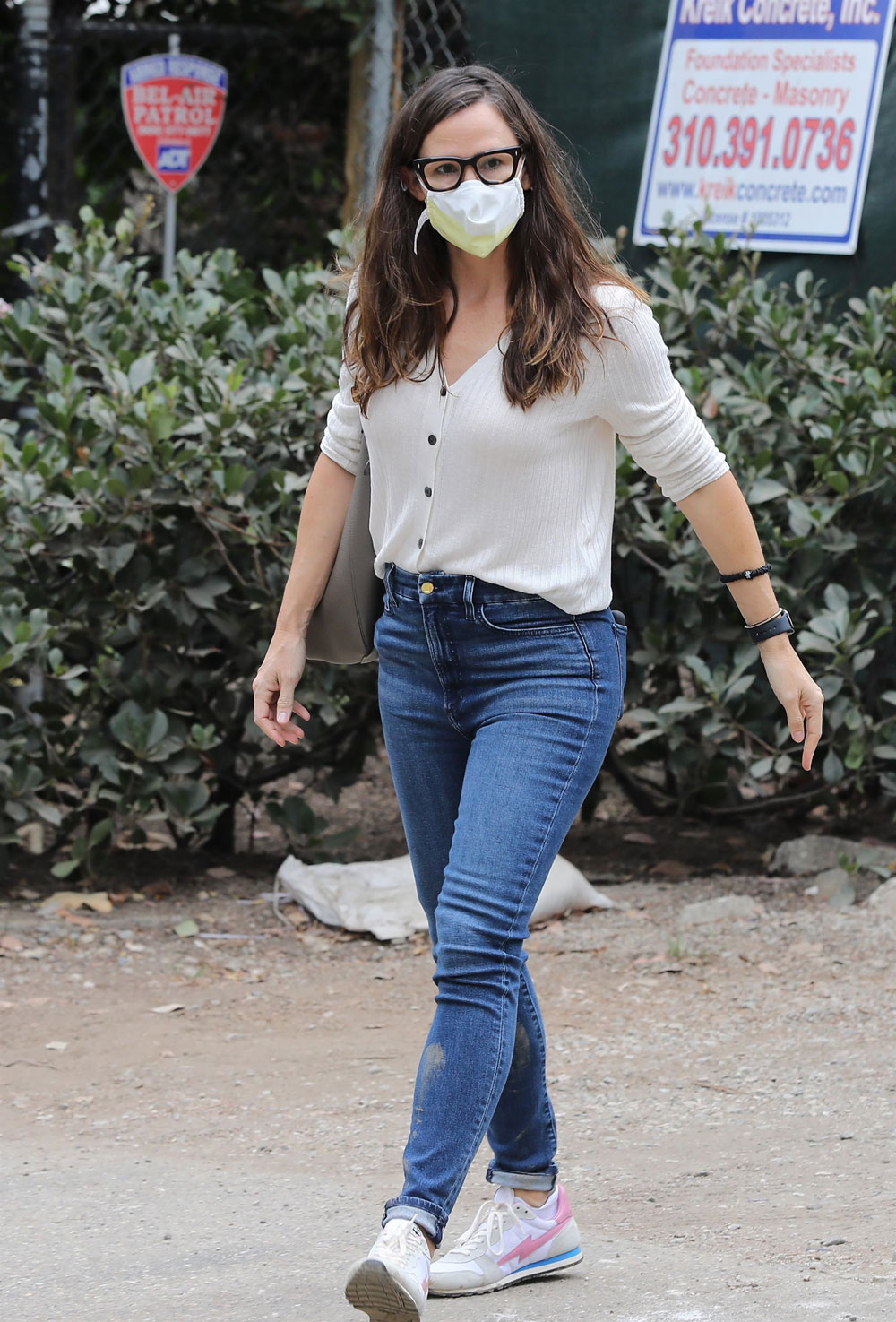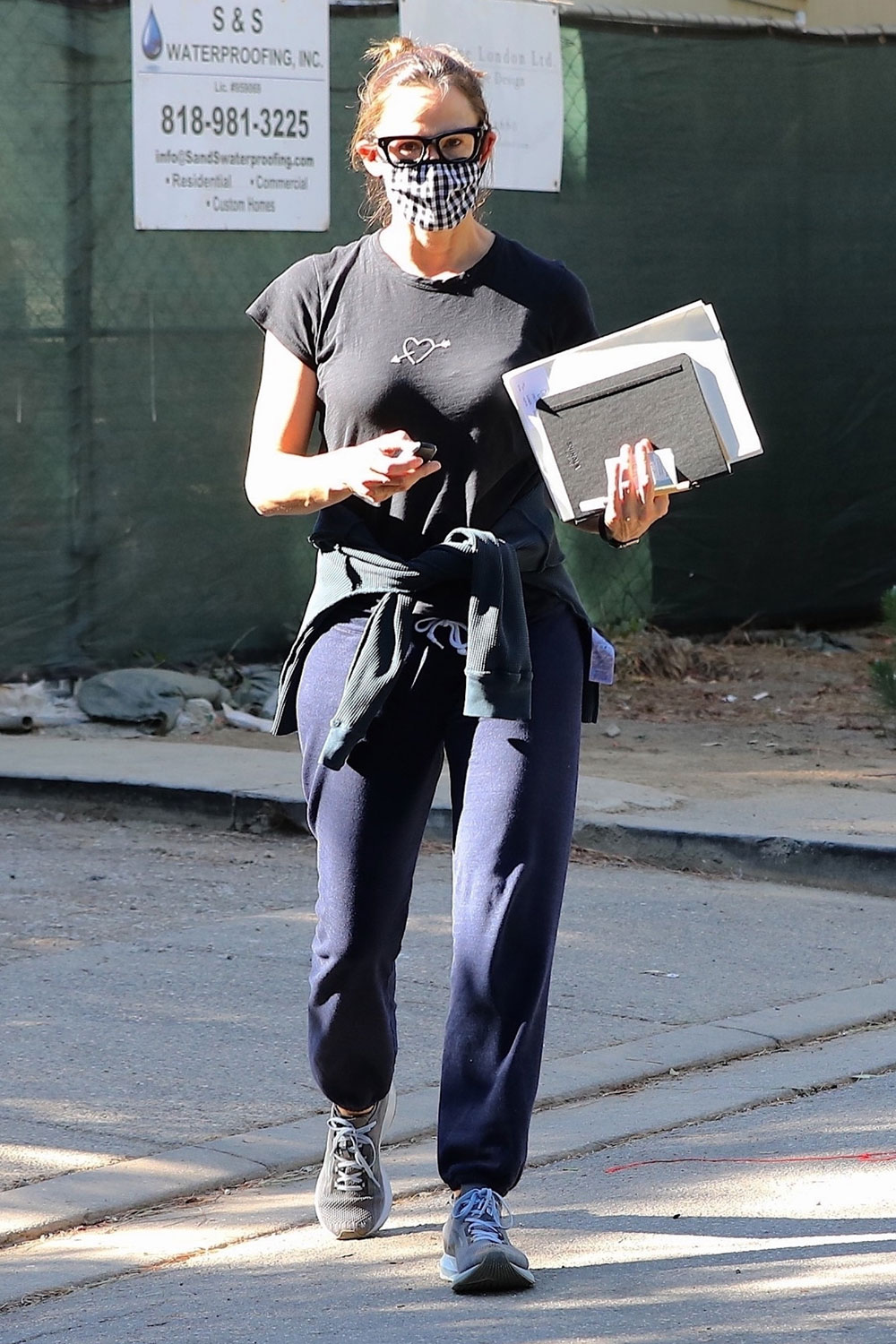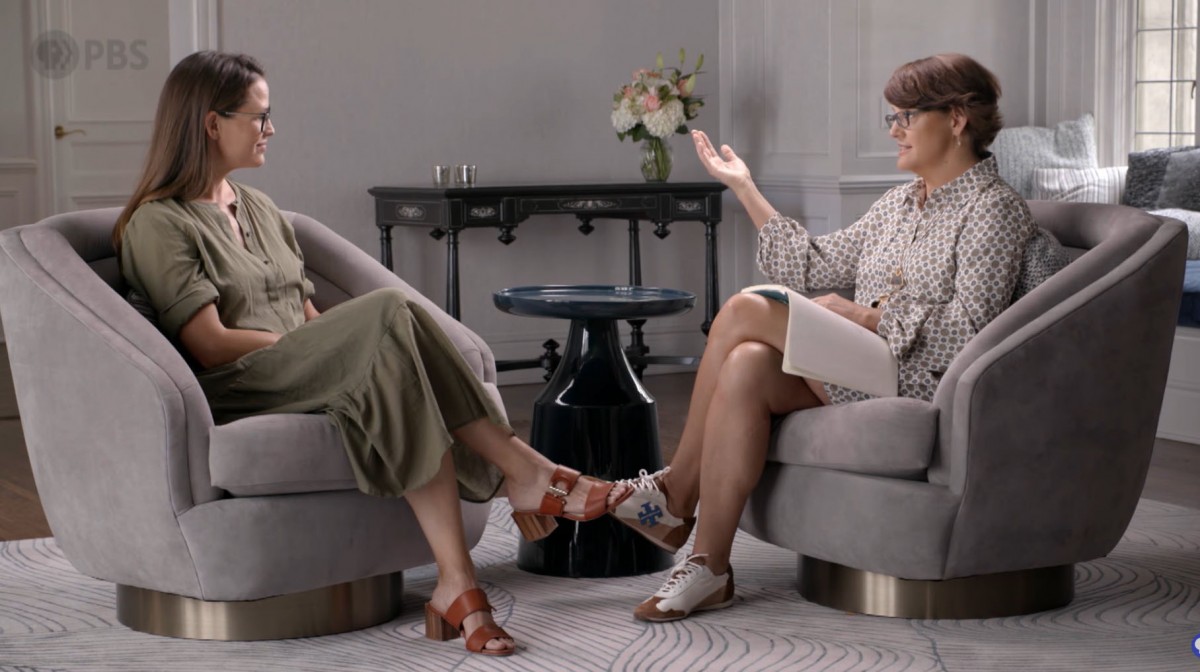 Garner is getting a new home constructed in Brentwood. These candid photos are of her checking it out. Credit: Backgrid