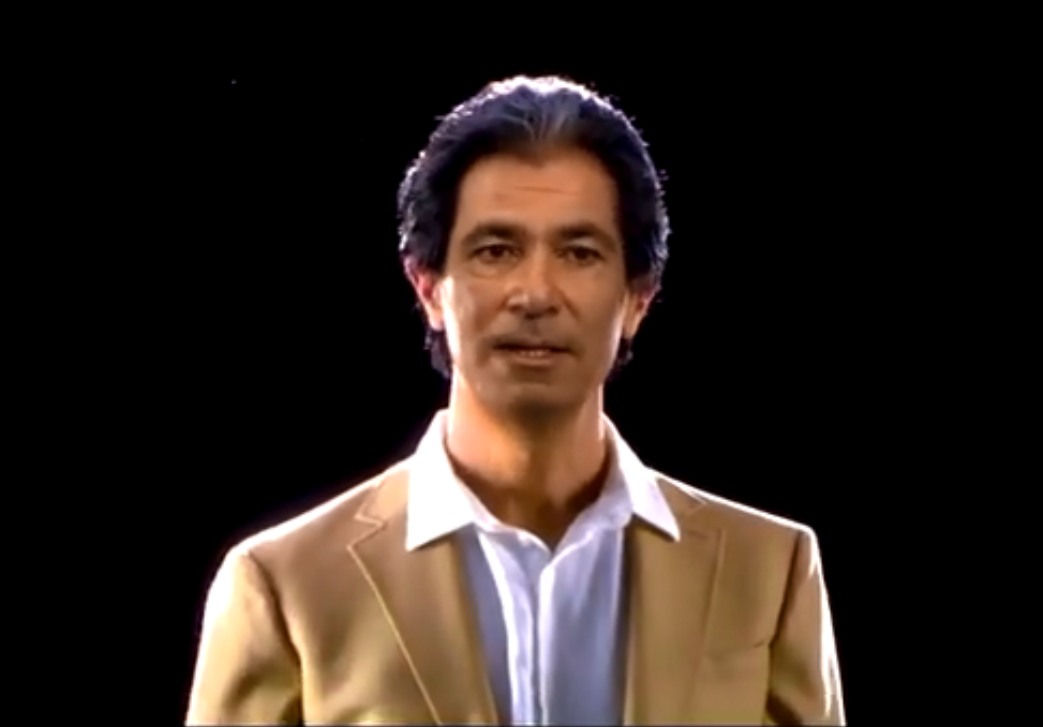 Kim Kardashian lost her father, Robert Kardashian Sr., when she was 23 years old. She was incredibly close to him. In interviews, she always sort of makes it sound like she was the one who had a special bond with her dad, unlike her siblings. I know Kim's an a–hole about a lot of different things, but she genuinely misses her father and she thinks about all the time. So her husband Kanye West decided to organize a special gift for her 40th birthday: a Hologram Robert Kardashian. The hologram definitely falls into the "creepy/unsettling" side of the uncanny valley. Here are both videos posted by Kim:
For my birthday, Kanye got me the most thoughtful gift of a lifetime. A special surprise from heaven. A hologram of my dad. ✨🤍 It is so lifelike! We watched it over and over, filled with emotion. pic.twitter.com/jD6pHo17KC

— Kim Kardashian West (@KimKardashian) October 29, 2020
I can't even describe what this meant to me and my sisters, my brother, my mom and closest friends to experience together. Thank you so much Kanye for this memory that will last a lifetime ✨ Here's a more close up view to see the incredible detail. pic.twitter.com/XpxmuHRNok

— Kim Kardashian West (@KimKardashian) October 29, 2020
Good gift? Creepy gift? Thoughtful or nah? I think Kim was genuinely moved, and probably the whole family was too. It was FOR Kim, not the whole world. I mean, Hologram Kardashian is not going on tour with Hologram Tupac. It was just for family. But yeah… as an outsider, it's a bit creepy! Kanye also wrote the monologue, right? He gave himself a lil' compliment.
People also had some jokes about how maybe Kanye didn't really get a hologram, maybe he just hired David Schwimmer to play Robert Kardashian again, like Schwimmer played him in American Crime Story.
why did kanye west give his wife a hologram of david schwimmer

— KILL DYIN' (@faceyouhate) October 30, 2020
Photos courtesy of Getty.