Embed from Getty Images
Matthew McConaughey has been promoting his memoir, Greenlights, which is number one on the Amazon charts this week. A lot of outlets are reporting on his relationship with his now-wife, Camila Alves, and how they met. He had an interview with Access in which he talked about their early courtship and how won him over, by telling him not to change. He's talked about that before and I found his description of that touching. I wanted to focus on the part where he talked about his mom testing his girlfriends, particularly Camila. Matthew's mom would deliberately mispronounce her name but she didn't reserve this for Camila, she would call all of his girlfriends, and his brothers' girlfriends by the wrong names. This sounds so sh-tty.
My mom is very very persistent about initiating any woman into any of her son's lives. She did it with Camila too. She would she would do it by mispronouncing her name by calling her by calling her by different names at certain times just to test her. You'd call her on it. 'Oh I didn't notice I did that.'

'Oh yes you noticed.' She tested Camila. Camila did the great thing that my mom was really looking for. She bucked up to her. They went off on a trip together to Turkey just the two of them for like a week. Boy they got back from that trip and my mom had full respect for Camila and full blessing.
[From Access on YouTube]
Without getting into too many details I had some distinct challenges with my mother-in-law early in my marriage. Once you have grandchildren I think they appreciate you more.
A lot of us know the story about how Matthew's parents had a volatile relationship and were divorced twice and married three times. Matthew said that Camila's parents were "married twice divorced three times." Somehow they escaped that drama in their own relationship. He explained it as "Camila and I chose a nice river with a few rapids for some excitement. We don't need to capsize." He has such a poetic way of describing things. I haven't read his memoir but I'm interested in it now.
Here's the interview. After the part I excerpted Matthew talked a lot about his three kids and their personalities and how they get along. He said, of whether he wanted a fourth child. "For me to want four it's a lot easier than it is for Camila." That was really nice to hear! Matthew talked about almost leaving show business when he went through a dry spell. He was cagey when asked if he would go into politics. Here's that interview, it was fun to watch as I love Kit Hoover.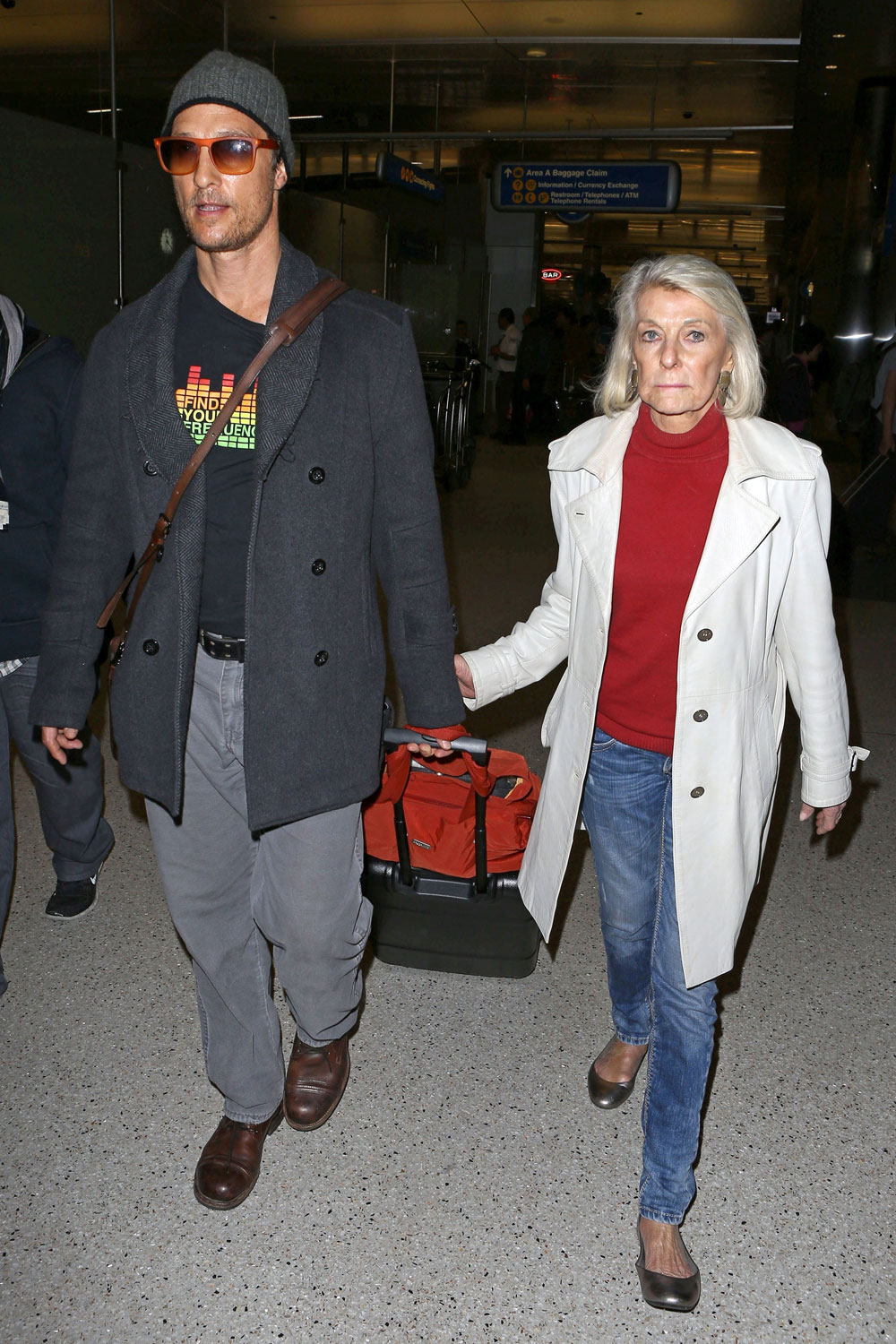 photos credit: Backgrid and Getty