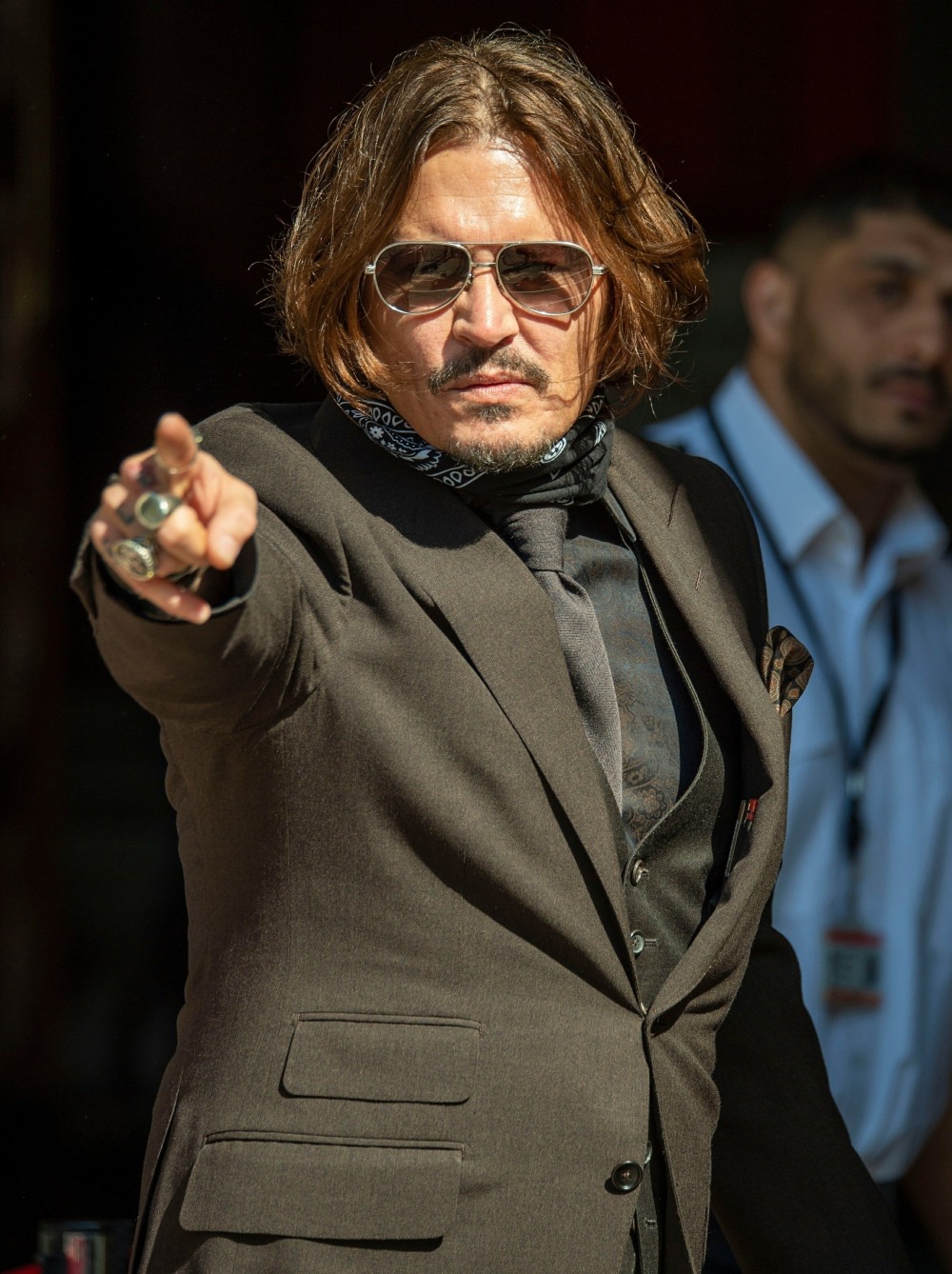 On Monday, Johnny Depp lost his libel case against The Sun. The British publication had referred to him as a wife beater, and now by losing this lawsuit, Depp is officially a "wife beater" in the eyes of the law. The judge found ample evidence that he was/is an abuser and that he violently assaulted Amber Heard before they married and during their marriage. As I've said many times, it felt like his lawsuits – this libel case in the UK, and his lawsuit against Heard in America – are an extension of his abuse. He's still abusing her by dominating her time and finances, by forcing her to hire a legal team to defend herself from his claims, and by trying to ruin her reputation professionally and personally.
Anyway, Depp's lawyers are now saying that they'll appeal the judgment, even when the judge took pains to cite twelve individual incidents where Depp had abused Heard. By saying he'll appeal, it just seems like Depp is the last person to understand that he's pretty much finished. The Guardian and other outlets ran pieces with headlines like "Johnny Depp destroys what's left of his reputation" and "Hollywood assumptions overturned by Johnny Depp's court defeat." Some highlights from this excellent Guardian piece:
Johnny Depp, Wife Beater: The curtain has fallen on the London act of the courtroom drama starring Johnny Depp and Amber Heard – with a final twist that has surprised many in the industry. The widely-held assumption across Hollywood had been that Depp would not have mounted the case were he not convinced of victory. Simply by instigating proceedings, the theory ran that Depp was boosting a stock that was in decline. "He had no choice but to defend himself," says Steven Gaydos, executive editor of Variety. "He was correct in his assessment of the potential damage that the phrase 'wife-beater' would have done to his future."

Depp didn't have a plan beyond suing for libel: "Depp seems to have spent the past 10 years lurching about, teams of people chasing behind him," says Gaydos. The more humbling images the trial brought to light – Depp collapsed over ice-cream, missing a bit of his finger, finding faeces in his bed – potentially lent a new, pitiable aspect. Says one veteran entertainment publicist: "Thirty years ago, he'd have hated to be seen as a humiliated victim. Pushing 60, it sort of serves him."

What happens to his Fantastic Beasts role: In late September, Warner Bros resumed production on the third instalment of the Harry Potter spin-off, after filming was halted in March due to the pandemic. Despite a substantial drop in US box office takings between the first two instalments, and some negative press surrounding creator JK Rowling as well as Depp, the studio is likely to proceed with the film. Depp's scenes in the film, whose release is still set for the end of next year, are not due to be filmed until the new year, and whether he remains part of the cast following Monday's ruling is likely to be primarily down to Rowling's discretion. Three years ago she defended him publicly, writing a statement in support of his continued role in the franchise despite the unfolding allegations.

JK Rowling still stands with Depp? Rowling's agent, Neil Blair, attended the hearing alongside Depp's lawyers in what many interpreted as a show of solidarity. Shortly before the trial, in response to criticism of her public comments on transgender issues, Rowling published a statement in which she said she was a survivor of domestic and sexual violence in her first marriage; a claim her former husband denies.

What the verdict means for Amber Heard: "A lot of the coverage reminded me of an earlier time," says Gaydos. "Heard was blamed for a lot of the abuse. There was so much scepticism around her story and this sense she brought it on herself as a strong-willed, attractive woman." That sentiment is echoed by Mariana Dahan, who runs World Identity Network, an NGO foundation championing the rights of undocumented migrants for which Heard has acted as an ambassador. "Power flows downward," she said, "which is why the outcome of the lawsuit Depp filed against her is so important – and will send a message to women around the world about the extent their voices matter. For the vast majority of women, Amber is an ambassador on women's rights; standing with survivors as male-dominated cultural institutions discredit those who speak out against accused abusers."
Dahan, who is quoted above, also said that the women who failed to publicly show sympathy (or even the benefit of the doubt) to Amber came out looking especially bad. I like how they framed it as sort of a retro, pre-Me Too style of attack on Amber throughout the court case, like it was her fault for being his punching bag when he was drunk and high. Anyway, yeah. As much as I would hope that Depp is completely over now, I doubt it. I think Rowling will never admit that she was wrong about him, and Depp is still a white man with friends in the industry. He'll still get work, but his reputation is absolutely sub-garbage.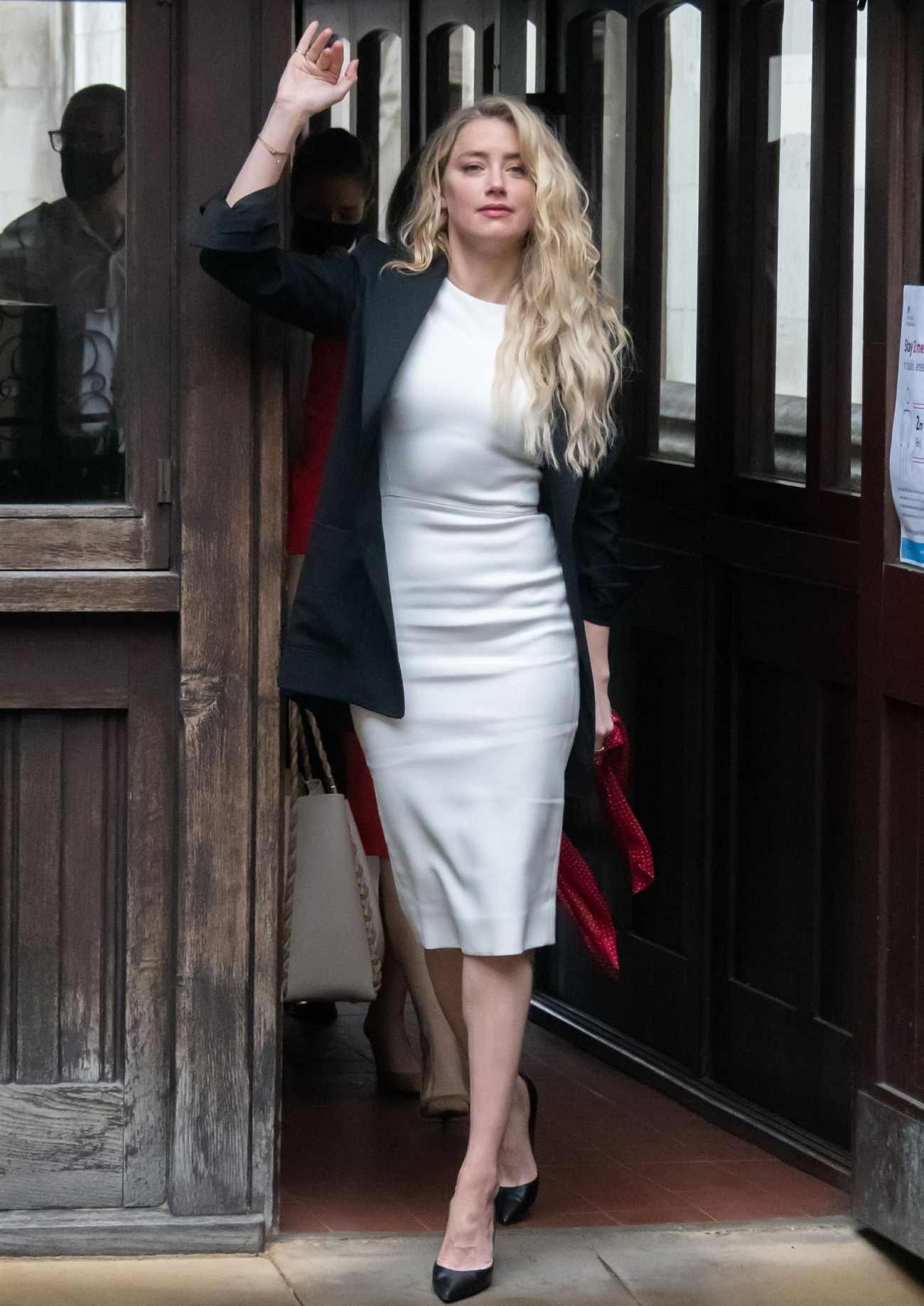 Photos courtesy of Backgrid.