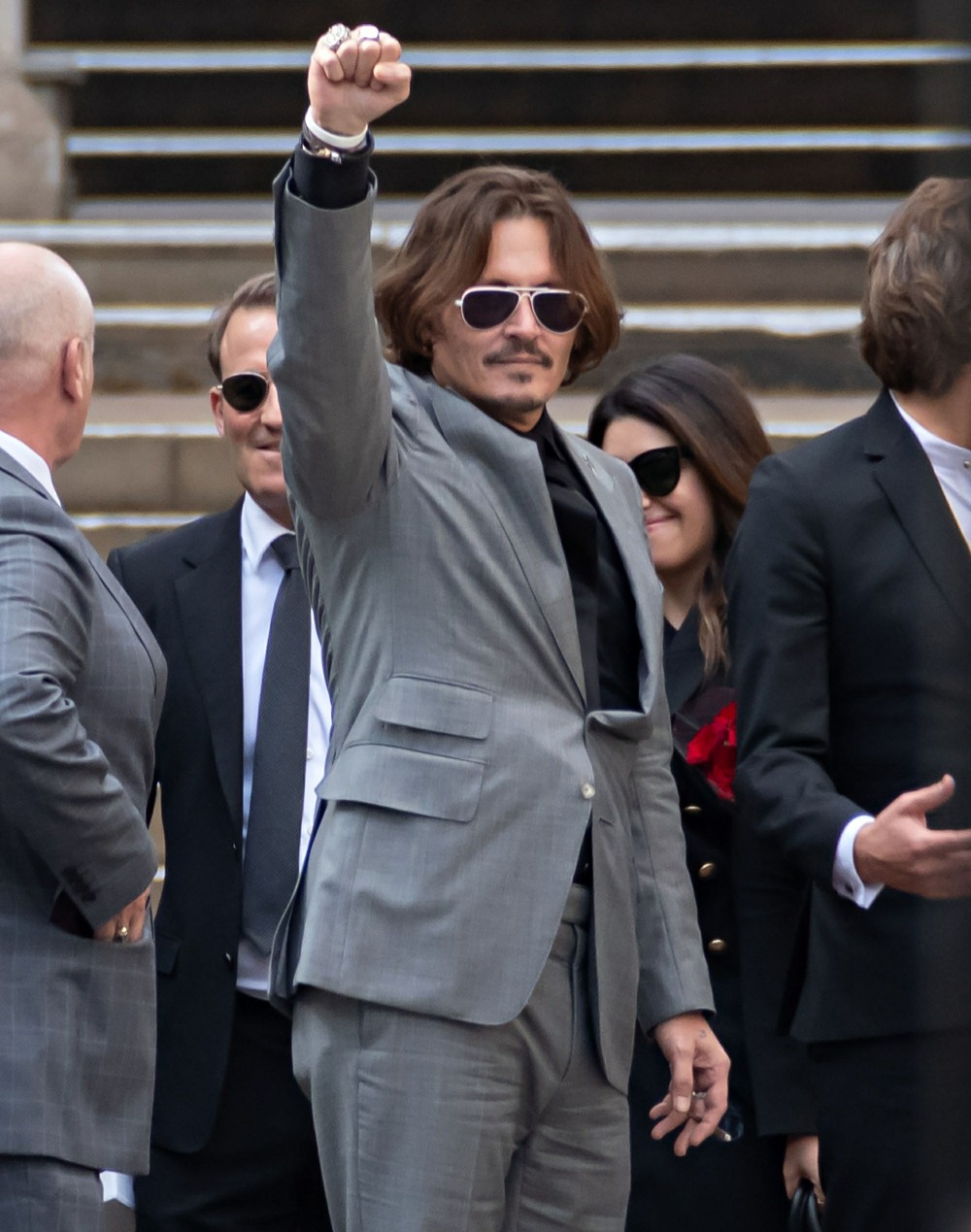 At some point, last year, I simply did not want to cover Johnny Depp's mess any longer. It felt, to me, like he was still seeking to emotionally and financially abuse Amber Heard years after their divorce, years after she left him for abusing her. Their divorce was completed in 2015. Then he sued The Sun (in Britain) for libel, because they published articles in which they called him a "wife beater." He also sued Amber for defamation in federal court in Virginia because of an op-ed she wrote for the Washington Post where she simply called herself a survivor of abuse (she didn't name names). All of this has had a Streisand Effect, drawing more attention to just how abusive and toxic the Heard-Depp marriage was, years after the fact. Anyway, the libel trial against the Sun happened a few months ago and now the verdict is in. Depp lost.
A UK court has ruled against the actor Johnny Depp in his explosive libel case with The Sun, saying that the tabloid was justified in its use of the phrase "wife beater" in a 2018 article about his relationship with ex-wife Amber Heard.

The judge, Justice Andrew Nicol, decreed that the allegation was "substantially true" in today's verdict. The 129-page court document concludes plainly that "Mr Depp did assault Ms Heard" in reference to the multiple allegations of domestic violence that were presented during the trial, declaring that the "great majority" had been proved.

The verdict also notes that it does not accept the characterization of Heard as a "gold-digger". "She was, according to this scenario, nothing more than a gold-digger," Justice Nicol wrote in his ruling. "I do not accept this characterization of Ms. Heard," he added, pointing out she had claimed to have given all of her $7 million divorce settlement to charity. "Her donation is hardly the act one would expect of a gold-digger," the judge said.

"The Claimant has not succeeded in his action for libel. Although he has proved the necessary elements of his cause of action in libel, the Defendants have shown that what they published in the meaning which I have held the words to bear was substantially true," the judge's summation reads.

The 16-day trial in July saw Depp and Heard trade accusations over their conduct during their short-lived marriage. Here's a recap. Heard's allegations, which included 14 instances of abuse, formed the basis for The Sun parent company News Group Newspapers' defense of its usage of the phrase "wife beater". Depp in turn described Heard's accusations as "sick" and a "hoax" and claimed the actress was the aggressor in their relationship.

Heard and Depp are now set for a second legal showdown in the States. Depp is suing Heard for $50M in Virginia over a Washington Post column she wrote about domestic violence. The actor has been ordered to sit for deposition next month by Fairfax County VA Circuit Court Chief Judge Bruce White.

Responding to today's verdict, Heard's U.S. lawyer Elaine Charlson Bredehoft told AP the outcome of the UK trial was "not a surprise", adding that "very soon, we will be presenting even more voluminous evidence in the U.S."
[From Deadline & The NY Times]
Well, that did not go as he planned. Honestly, I'm a bit surprised – considering all of the insane hoopla and he-said/she-said of the case, I thought it would all end in a wash, some vague ruling about how dare anyong question a famous movie star like Johnny Depp. But I guess not. I wonder if Heard will get to use this verdict as part of her defense in the American defamation case? That, to me, always seemed like the one Heard would win – she was very careful in that op-ed and she didn't name him at all. He was the one who raised his hand and said "she's talking about me!"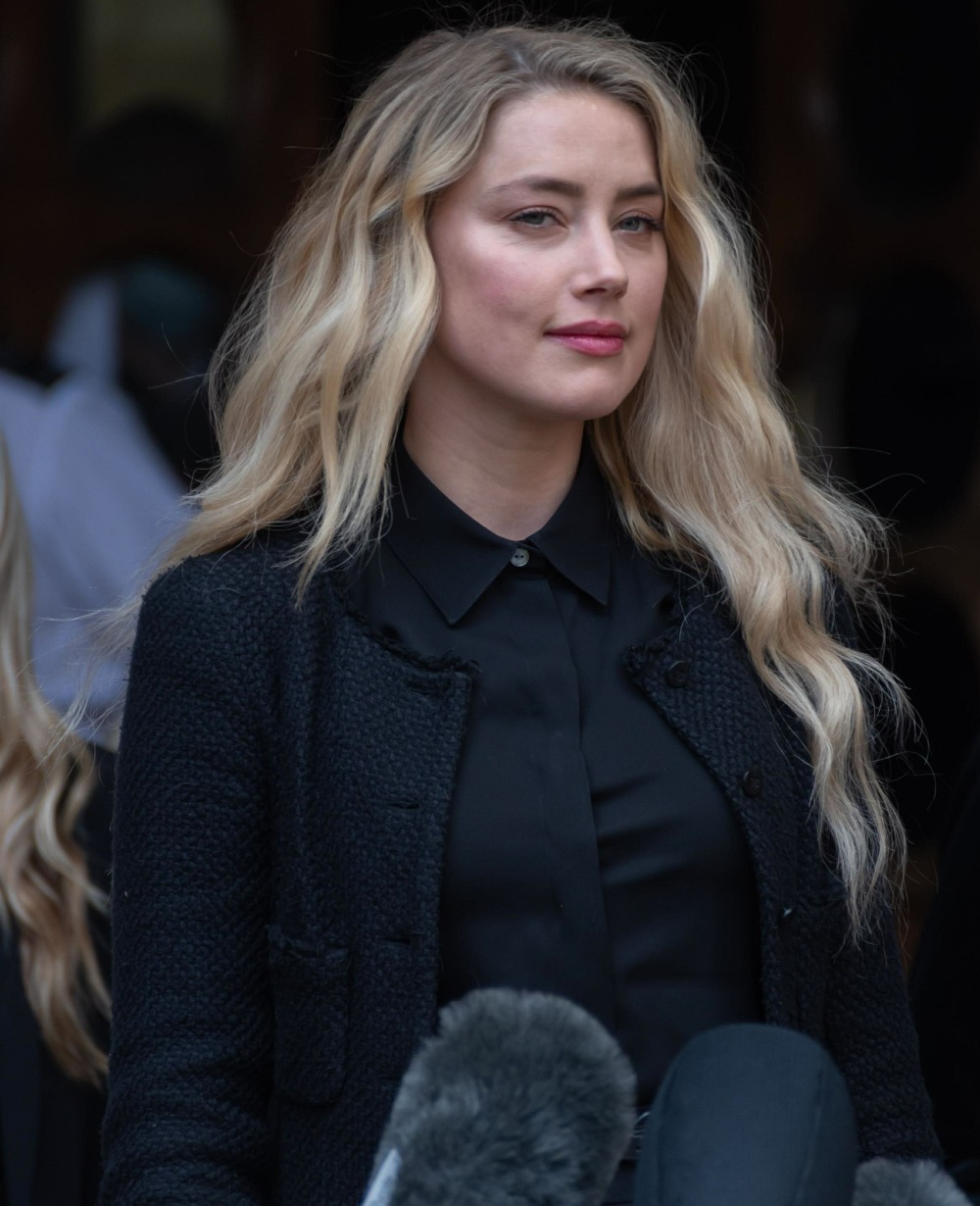 Photos courtesy of Backgrid.