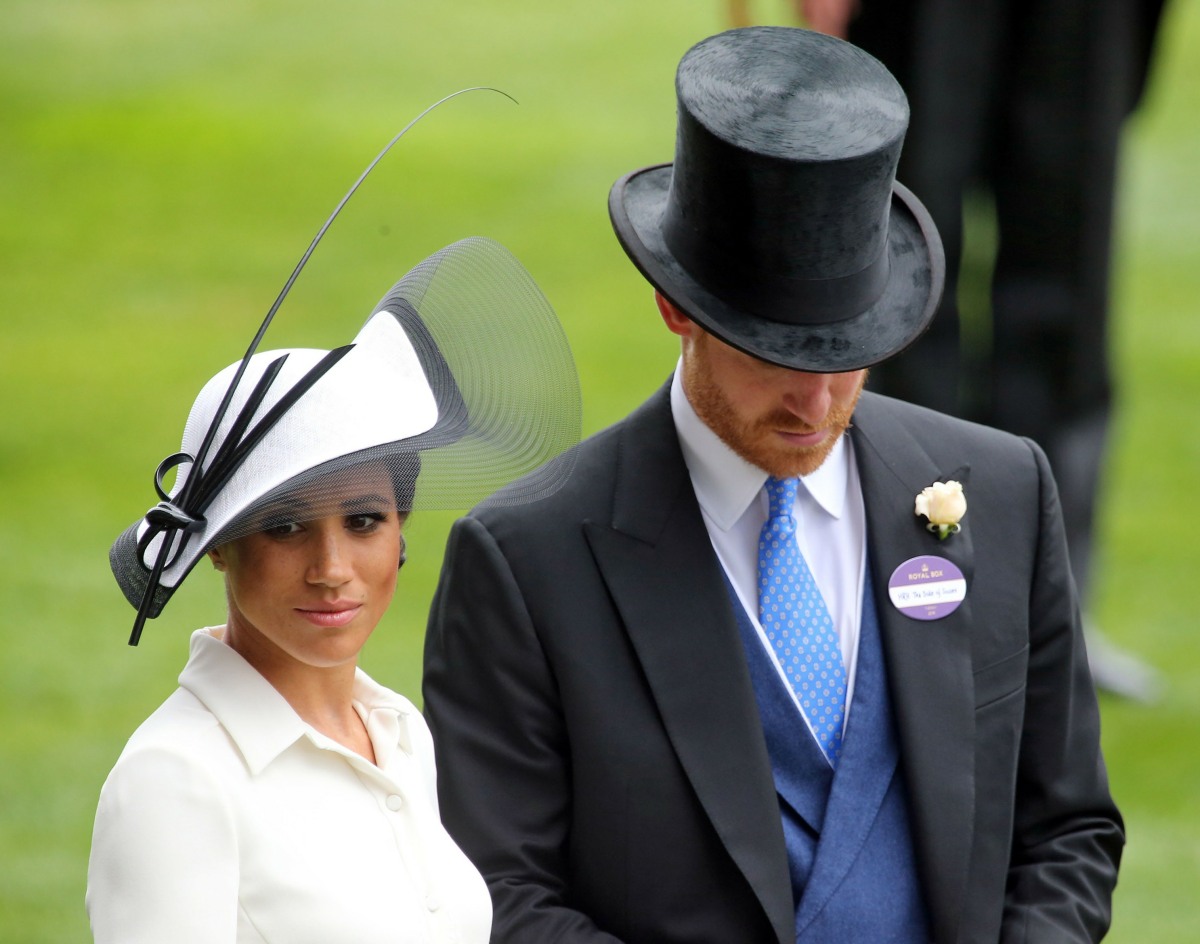 Last week, lawyers for the Duchess of Sussex and lawyers for the Mail already had a pretrial meeting/hearing on the books with the judge. Then Meghan's lawyers seemingly stunned everyone by asking for a delay with the trial, which was scheduled to begin in mid-January. As I said, my first thought was "pandemic-related." My second thought was "maybe she's pregnant." We still don't know the "confidential" reason why Meghan has asked for a delay, but the delay was granted, and the trial has been tentatively scheduled for October or November 2021. Now Vanity Fair has some added context:
At the hearing, a number of different matters went before High Court Justice Mark Warby, and according to the Daily Mail, it was followed by a private hearing that a court order said was "in order to protect the confidentiality of some of the facts put in evidence."

When Warby granted the postponement, he said the "primary basis" for the ruling was a "confidential" matter. "The right decision in all the circumstances is to grant the application to adjourn," he added. "That means that the trial date of January 11, 2021 will be vacated and the trial will be refixed for a new date in the autumn."

At the Thursday hearing, Meghan's legal team also filed a motion for summary judgement, in order to skip a jury trial. That ruling is still outstanding, and according to ITV, it will be taken up at a hearing on January 12. If the request is granted, neither Meghan nor her friends would have to appear in person to testify.

It's not clear if the confidential matter that Warby relied on had anything to do with the September ruling that information from the biography Finding Freedom would be admissible when the matter finally comes to trial. A source previously told the Telegraph that Meghan's decision to request summary judgement came because of the added strain of the biography's inclusion. "It is a massive expansion of the case," the source said. "The volume of additional evidence, disclosures and research required could not meet the original timetable."

Meghan's lawyers also filed an appeal of the Finding Freedom decision at the Thursday hearing. According to the Sun, Warby denied this appeal in open court.

A source close to Meghan told Vanity Fair that an earlier conclusion to the matter would be preferable. "What started as a lawsuit over a private letter has escalated into something much bigger," the source said, "and there is a feeling that a line needs to be drawn."
I agree that a line needs to be drawn – all the Mail has tried to do from the start is complicate a relatively simple copyright issue. We're now at the point where the Mail is using Meghan's lawsuit against THEM to smear her and search for information about Finding Freedom. "Sources close to Meghan" also spoke to Elle Magazine about the request for summary judgment, saying: "We do not believe that the defense's case has [a] chance of succeeding, and do not believe there is a compelling reason for trial…We are confident in our case and therefore believe it should be determined on a summary basis, and will make that case at the hearing in January." Yeah… I'm not so sure. I very much doubt that they'll get their summary judgment.
Meanwhile, this whole delay has driven Toxic Thomas Markle out of his hole and he issued a statement which is just a litany of bullsh-t:
"I am a realist and I could die tomorrow," Thomas said in the statement. "The sooner this case takes place the better." Thomas, who missed his daughter's wedding to Prince Harry due to a heart attack and stents being installed, asked the Court to proceed on the initial timetable. Thomas' comments were revealed in a statement provided by Elizabeth Hartley, group legal director of Associated Newspapers, and published in the Daily Mail. Thomas gave her permission to share his remarks.

Thomas said, "This case is causing me anxiety, and I want to get it over with as quickly as possible. I am 76 years old and as a result of my heart condition and surgery, I am on blood thinners, which have had an effect on my breathing. I am unable to walk far or up many stairs. I can't take more than 30 or 40 steps without getting winded and needing to slow down until I have caught my breath. I have had a cold for three to four years, which is connected to my heart and lung issues. I am clinically obese, and I have gained more weight during the past months because I have been unable to leave my house to take any exercise. I am pre-diabetic."
Oh well, dude, maybe you shouldn't have been such an unhinged prick and tried to sell out and damage your daughter for no reason at all. Make no mistake: Toxic Tom started all of this horses-t that he's now claiming is killing him. Hoisted by his own petard.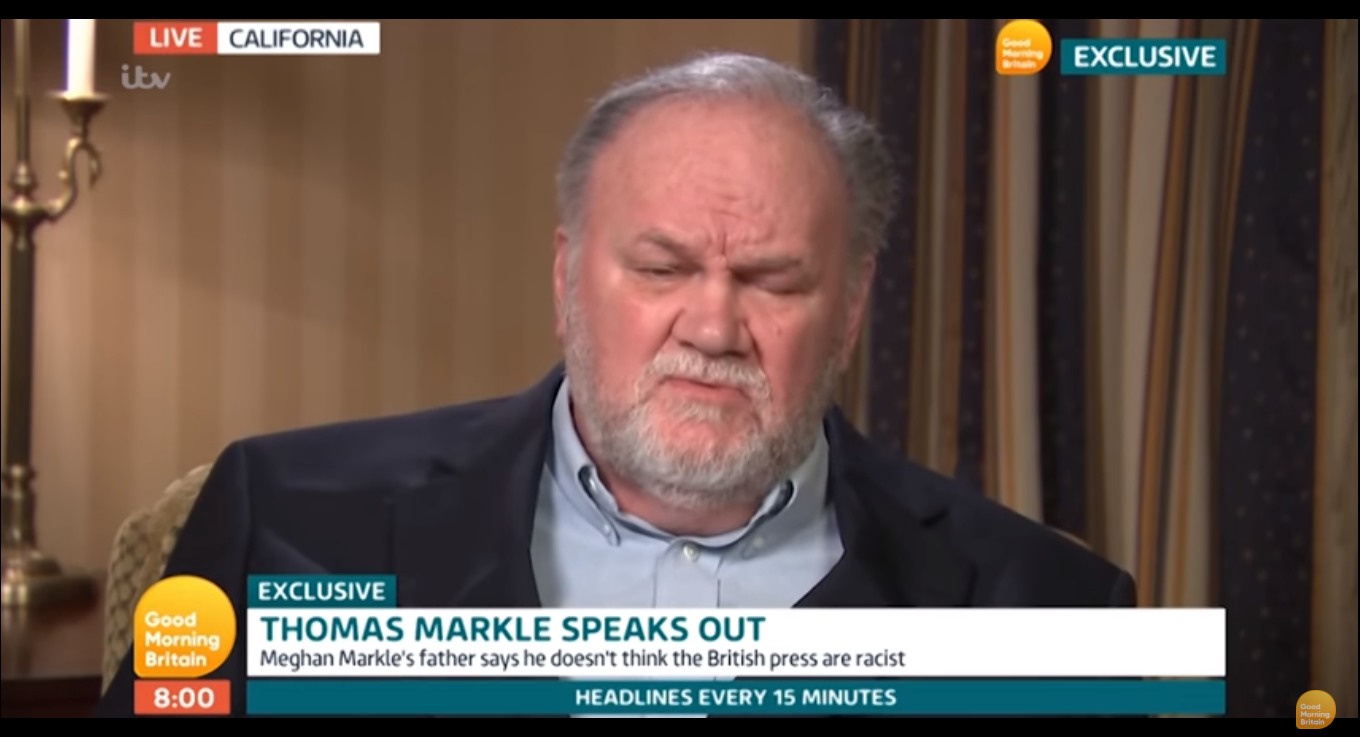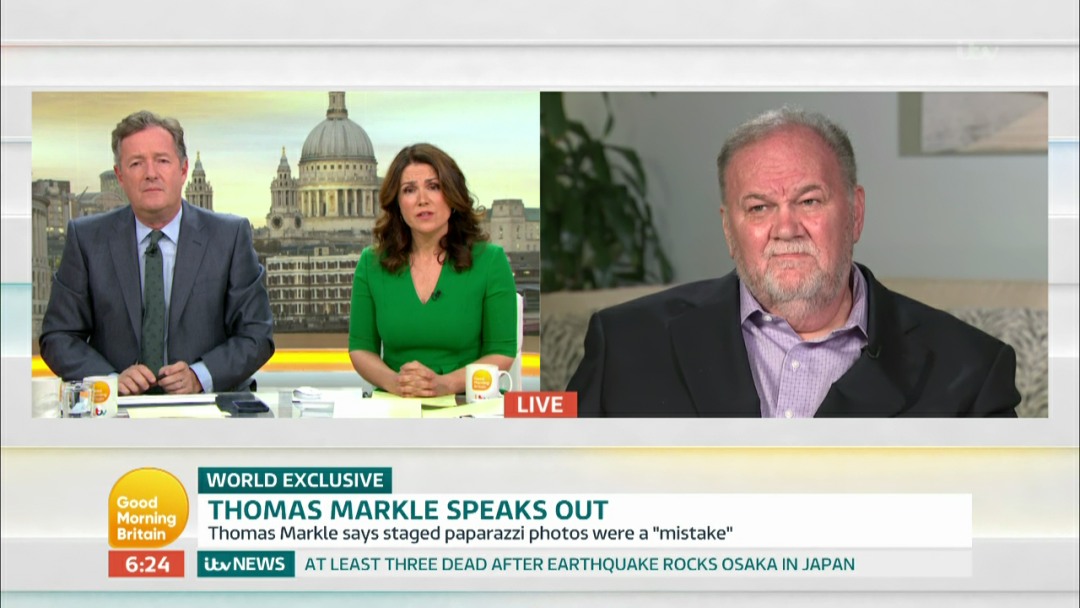 Photos courtesy of Avalon Red, The Sun, WENN.