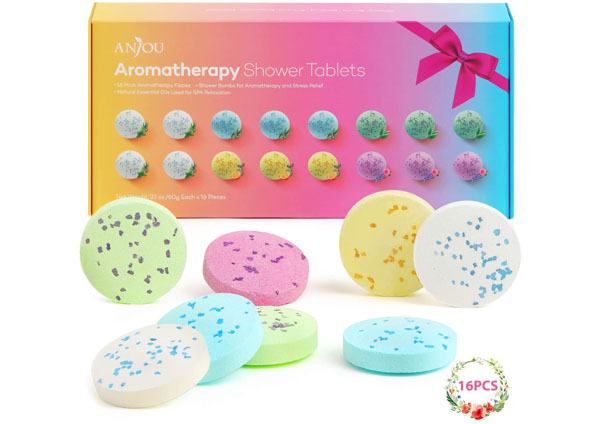 From Hecate: I got the shower bomb tablets we featured last week. There's good and bad. The good: they're great in the bath – just the right amount of oil and scent so you're relaxed but don't feel slimy or sticky. The bad: they aren't as good in the shower. They are far too big for a single shower so I cut them in half. Plus, I have a tub shower with a window I like to keep open while I shower so I couldn't smell or feel anything. Maybe if you have a fully enclosed shower it would work better. Also, I used my Fur Zoff pet hair remover on my car and it worked great. It does take a while, though. Here are some more things CB and I are interested in.
A huge fall scarf that's so affordable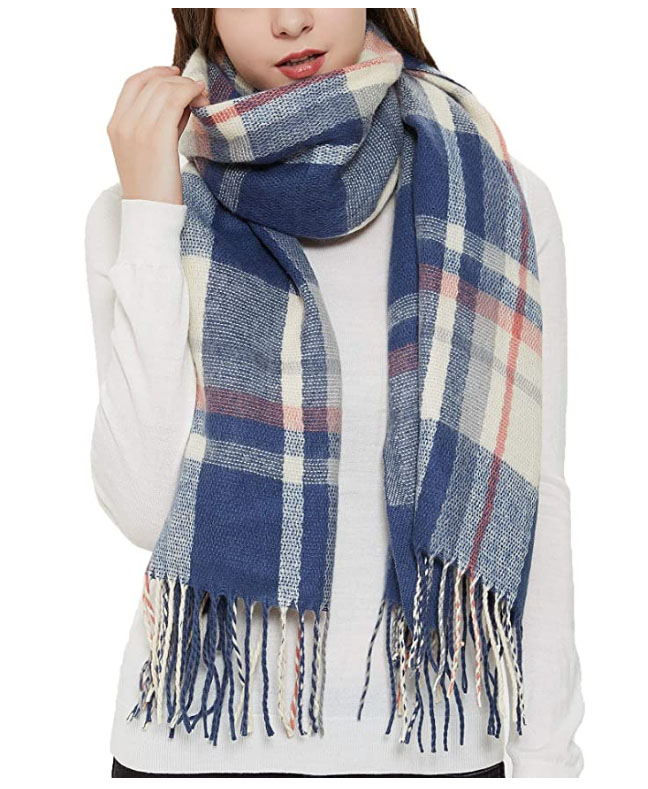 From Hecate: It's always a guessing game in California whether a cold morning is going to stay cold. I love shawls and scarves for exactly this reason. This scarf comes in 15 really pretty color combinations and only costs $12! This has over 7,000 reviews and 4.4 stars on ReviewMeta. Customers said it looks much nicer than the price indicates, "This scarf looks a lot more expensive than it actually is, which is just lovely." Although many said the colors were much more saturated than the photos suggested. Others said it's very lightweight, but still quite cozy, "This shawl is so lightweight that I feared it wouldn't be warm. It is. It is soft and warm and I love it!" These would make great stocking stuffers too.
A portable speaker so you can dance while you make dinner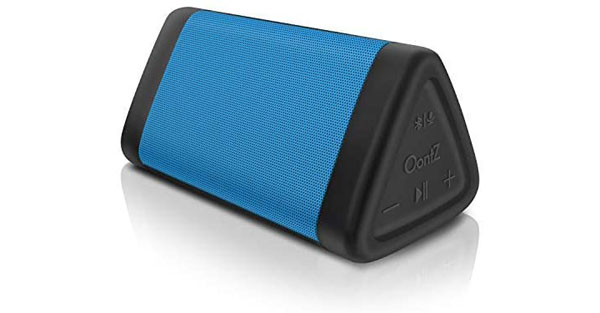 From Hecate: We use our portable speaker all the time, both inside and outside. It's especially handy to blast our kids awake when they're having trouble getting to the breakfast table because the speaker can be placed right in front of their door and the volume can be controlled from your phone. This Cambridge OontZ Bluetooth speaker is Amazon's number one best seller and it costs between $26-$30 depending on which of the seven colors you select. It's water resistant, has over 90,000 reviews and 4.3 stars on ReviewMeta. The reviews say it's a good bang for your buck, "Great sound quality and even has a cool simple design that looks good. For such a compact speaker I'm impressed," and that it is very reliable, "The thing probably gets around 50-70 hours of play time a week. It always connects to bluetooth, has a decent range, and sounds great." With the holidays coming up and multiple musical taste at play, this sounds like the answer to your family playlist.
Note by CB: Hecate doesn't know this but I own this speaker and the charge lasts forever! Plus it has great sound. It's also excellent for listening to music outside.
A 12 piece ramen set that comes with chopsticks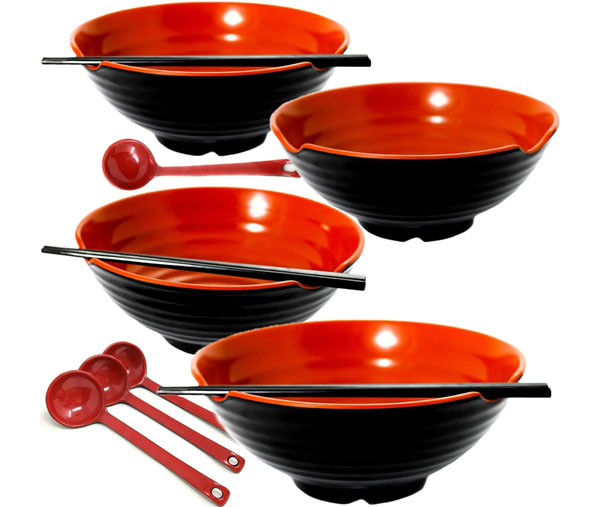 From Hecate: We have ramen probably every other week. Currently we have a set of four wide bowls reserved for ramen but they are plastic and they're starting to warp. I'm thinking of upgrading to these, especially because they have a special spot to hold chopsticks. This set comes with four 51 ounce bowls, four spoons and four sets of chopsticks for $36. They're dishwasher and microwave safe. They have 118 reviews and 4.4 stars on ReviewMeta. Reviewers say they are as pretty as they are sturdy, "They are so beautiful and the material feels amazing have a great weight ok them that they feel really sturdy." Another said to go crazy and use them for whatever, "Huge bowls, great for salads and soups." Now I just need to find some cabinet space to store them.
A firming cream with retinol, hyaluronic acid and vitamins C and E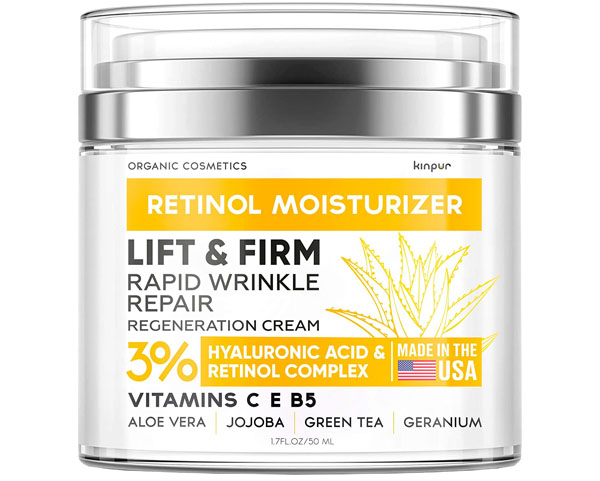 From CB: This anti-wrinkle lifting cream by Kinpur organics is under $15 for 1.7 ounces. It has 4.4 stars, 287 ratings and a B on Fakespot. Women say that it makes their skin soft and smooth and does seem to reduce wrinkles. They like that it has a very light pleasant scent, with some reviewers saying it's fragrance free. Plus it's said to even out skin tone and fade age spots. "My skin feels much softer and my age spots are beginning to fade a little." "I've been using it for almost a month now and can safely say I've noticed my skin feeling more hydrated and looking brighter overall." "Soaks in skin great and have noticed my crows feet not looking as severe."
A gentle face and body cream that's suitable for sensitive skin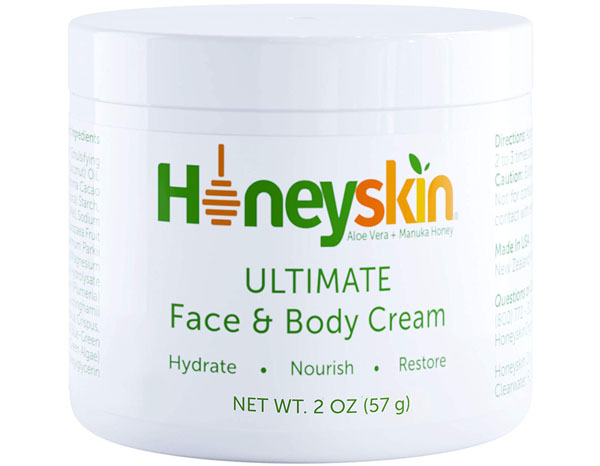 From CB: Honeyskin face and body cream is an organic, natural cream which is PH balanced for skin. It's supposed to moisturize without clogging pores at all and to be suitable for all skin types. It has over 2,500 ratings, 4.1 stars and no stars removed by ReviewMeta. It's said to be so gentle that you can even use it around your eyes. A lot of people report that it helped heal their acne and others say their psoriasis has lessened after using this. "My acne is at an all-time low (not perfect, but I don't think that exists for me) and the eczema has been reduced by 85%." "I have rosacea and acne prone, dry flaky skin and the honey skin products are the best I've ever used." "My littlest has terrible eczema and it felt like nothing was working so I bought this on a whim. Her skin was much clearer after the first use, and now all her eczema spots are barely there. It also worked for my rosacea and my mom's dry winter skin." Some reviewers say it has a strong scent but others say it didn't bother them at all.
A night light for your toilet so you don't have to turn on the lights to go to the bathroom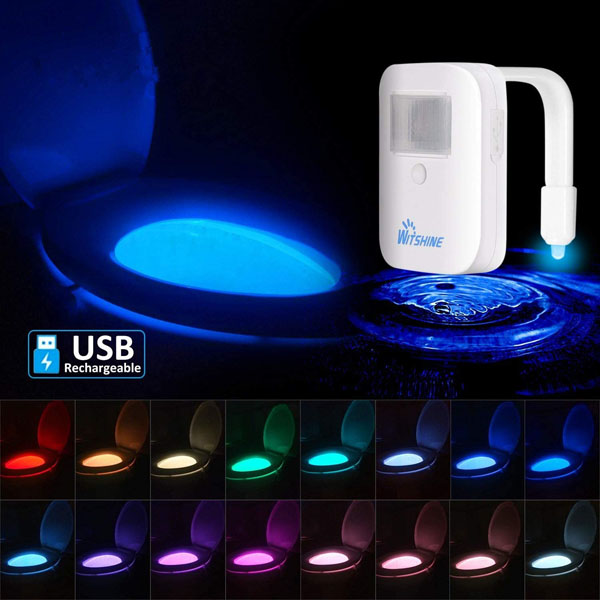 From CB: The Whitshine rechargeable toilet night light is under $13 for one or $33 for three. It can be set to 16 different colors and is motion-activated, waterproof of course, and is said to be easy to install and clean. You can set it to one color or to rotate every few seconds between colors. This has over 2,400 reviews, 4.3 stars and an A on Fakespot. People rave about how great this thing is. They write that "the toilet light is so bright that I never have to turn on the bathroom ceiling light in the middle of the night," "easy to use, practical in the middle of the night and fun" and "it feels like you're at a disco when you're sitting on the pot."
A portable essential oil diffuser that goes anywhere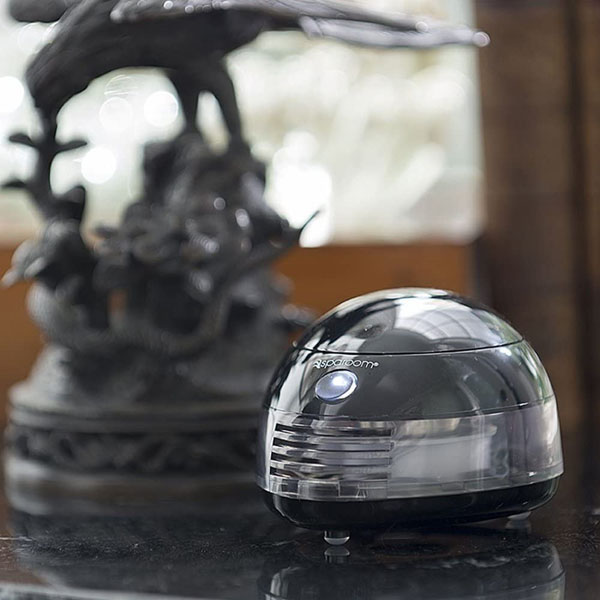 From CB: This under $13 portable essential oil diffuser by SpaRoom is small enough to fit in the palm of your hand. It has a fan, a light and a felt pad to disperse the scent. It can be used where you need it like the office, bathroom or kitchen. It runs on either two AA batteries or USB. It has 311 ratings, 3.9 stars and an A on Fakespot. People like that it doesn't use water like bigger models. They're surprised how well it works for the size and say the batteries last a long time. "It puts out a strong scent," and "does great spreading the scent around the room." "My family and I have had all the regular sized, fancy diffusers you can get. I purchased one of these a year ago for my husband to use while he traveled. It is so little and puts out the best amount of scent that we had to buy more to keep around the house."
Thanks for reading and commenting on our affiliate post! If you make any purchases through these links we get a small percentage and appreciate it.