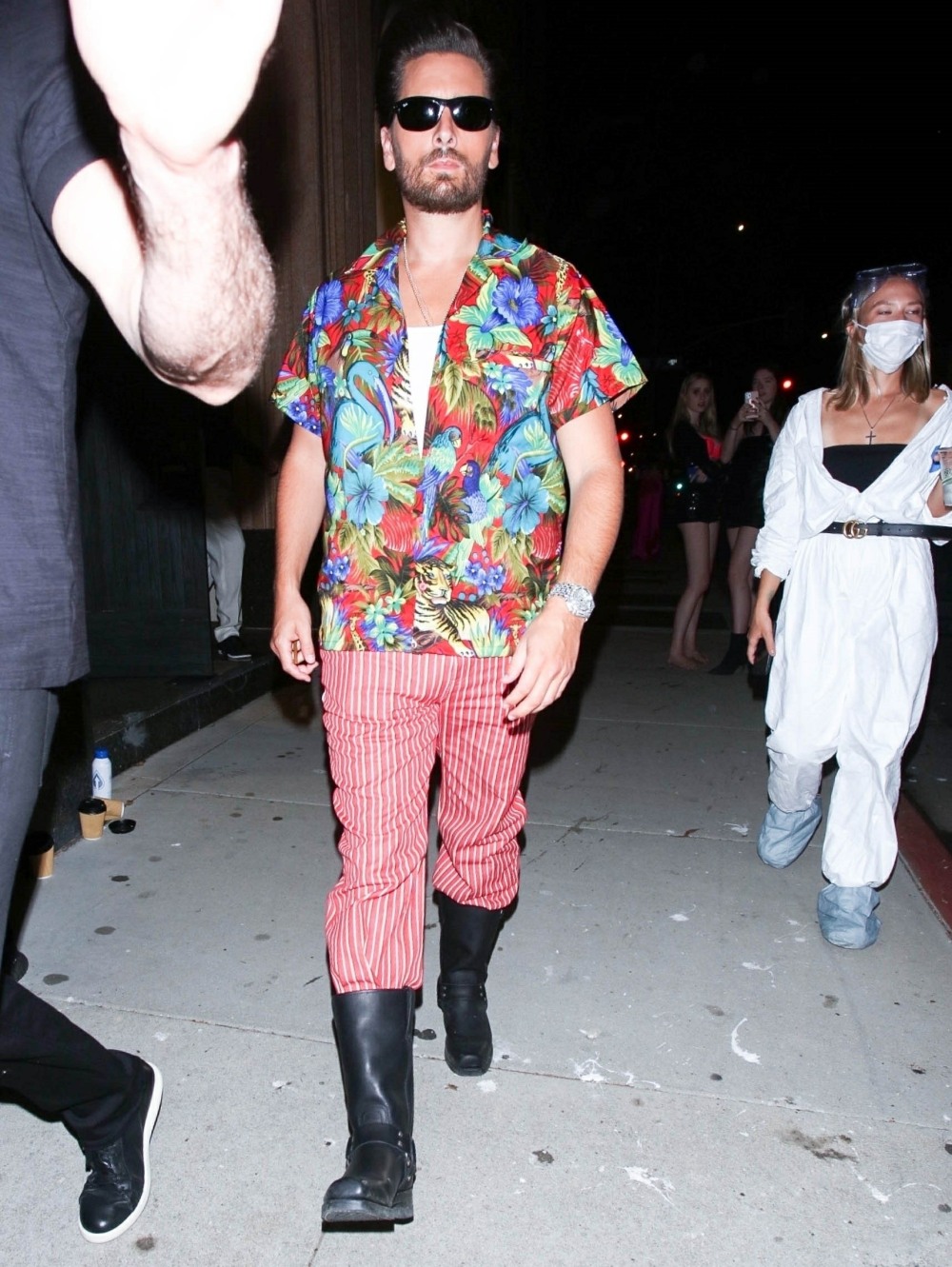 Because we were dealing with a million other stories, mostly political, around Halloween this year, we didn't really pay that much attention to the dumb celebrity bullsh-t in LA that weekend. There were many parties, and a lot of celebrities were club-hopping, and there were few masks and it was all kind of gross. Scott Disick was one of those maskless partiers, and while few people really talked about it at the time, he seemed to be hitting up some parties that weekend with Amelia Hamlin, the younger daughter of Harry Hamlin and Lisa Rinna. She's 19 years old. Scott is 37. There is no benefit of the doubt here – he began dating Sofia Richie when she was only 19 years old as well (that was back in 2017). Scott is a grown-ass man with three children and he is, as always, in recovery for his addiction issues. Why the teenage girlfriends?
Is it amore? Scott Disick and Amelia Hamlin continued to spark romance rumors by having dinner with each other on Saturday night, a week after they raised eyebrows by arriving at Kendall Jenner's Halloween birthday party together.

Disick, 37, and Hamlin, 19, both shared pictures on their Instagram Stories of their pasta-heavy meal at Tre Lune restaurant in Montecito, Calif.

"Family dinner," Hamlin, who is the younger daughter of Lisa Rinna and Harry Hamlin, captioned her photo. Marie Lou Bartoli, Hamlin's stylist and friend who is also a pal of Disick's, joined the duo for dinner.

The "Flip It Like Disick" star previously dated Sofia Richie for nearly three years, but she has moved on with Matthew Morton. Disick also was linked to model Bella Banos following his breakup with Richie.
Yeah, again, why teenagers? And why specifically second-generation nepotism "model/celebrities" like Sofia and now Amelia? I actually feel really sorry for these young women – it's one thing to date a douchebag when you're 19 and it's no harm, no foul, you're young and you'll get over it. But again, Scott is a grown man with grown-ass issues and the relationships get tons of negative publicity. And the fact that he's dating a steady stream of under-21 girls is just gross.
Amelia looks very Kaia Gerber-esque to me? They're truly the same age.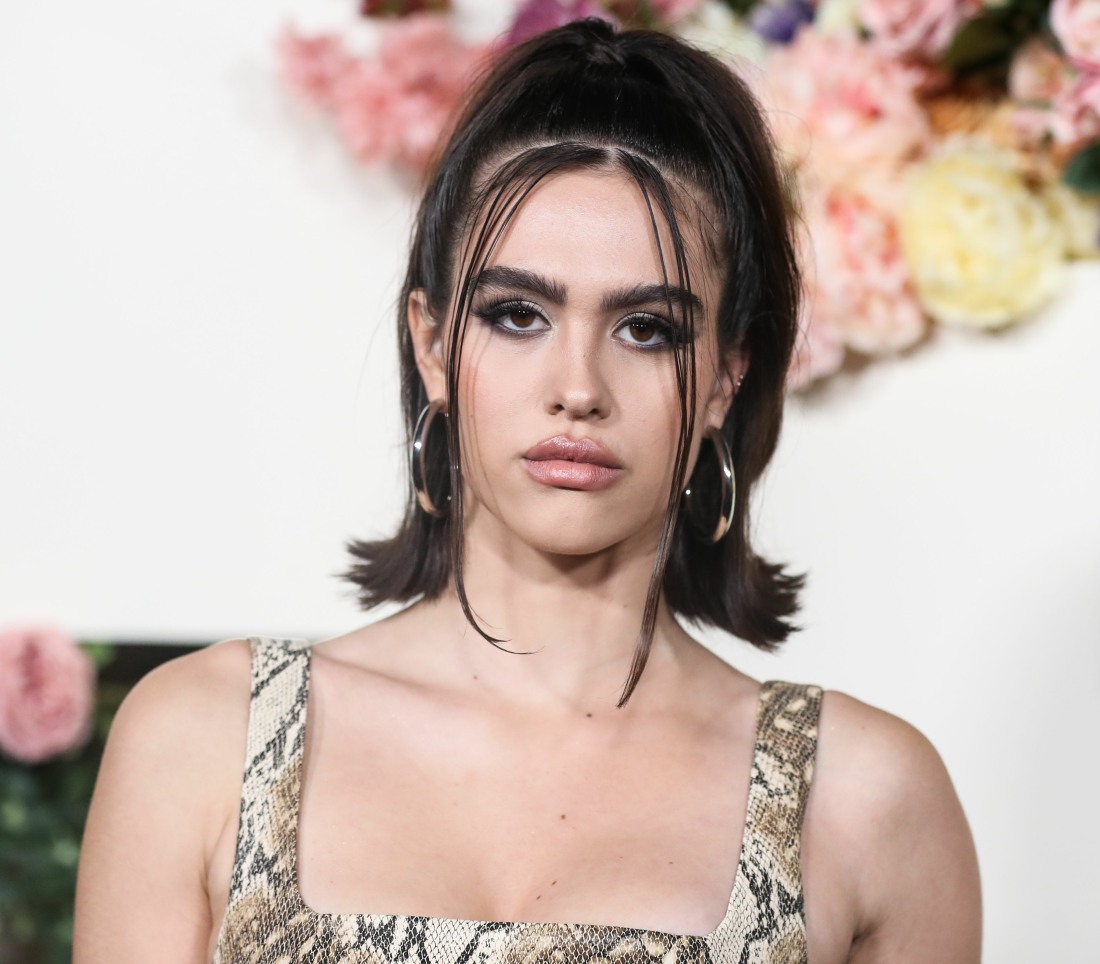 Moms, would you let your 19-year-old dress like that for Halloween, let alone run around LA in that "costume"? My mom would have beat my ass. Update: people are acting so stupid about this off-hand comment, which was just a personal statement of mine. *My mom* would have a lot of sh-t to say if I ever walked out of the house in this outfit, Halloween or not. I was not saying that anyone should be beaten. Please don't be f–king ridiculous.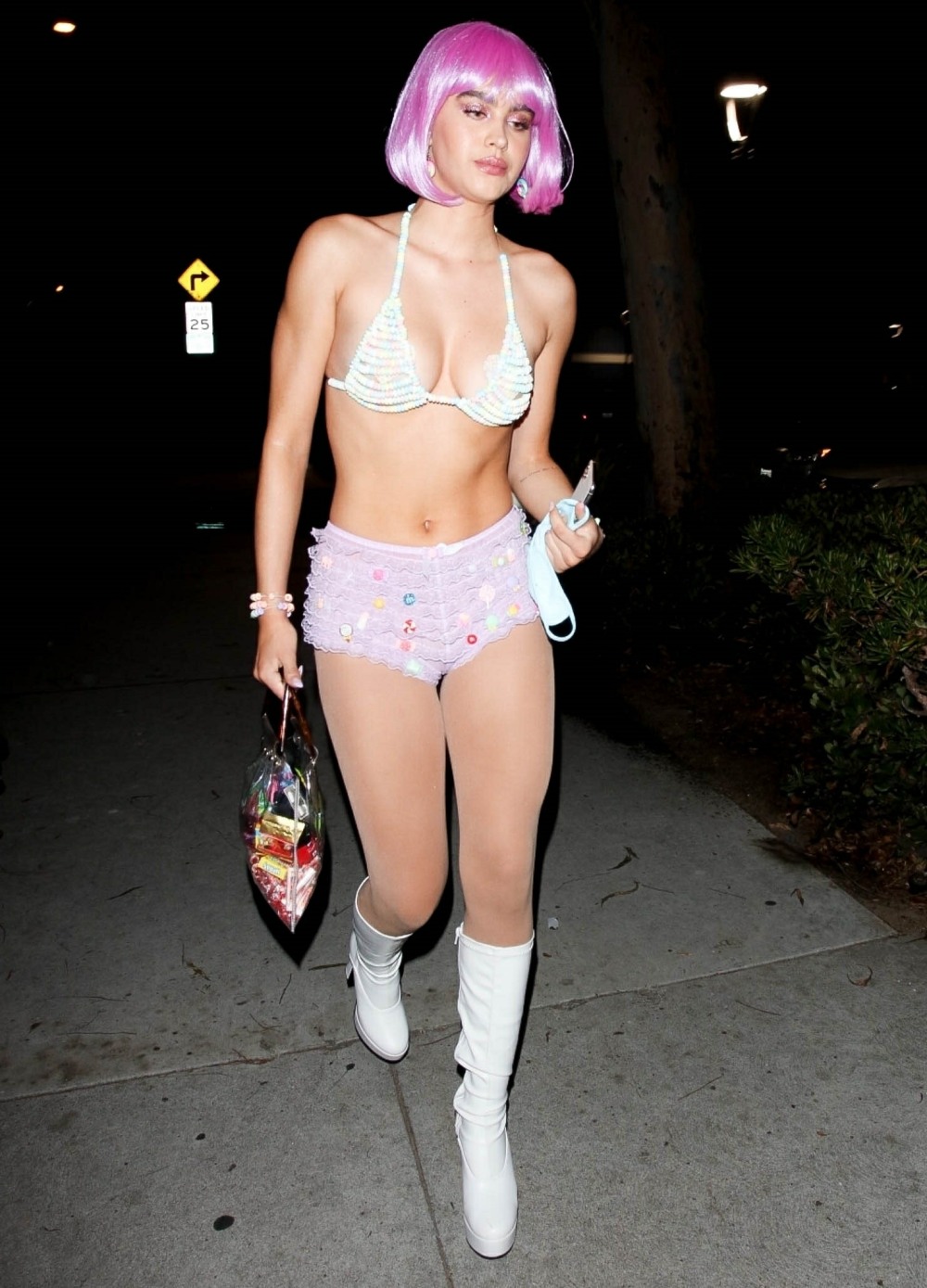 Photos courtesy of WENN, Backgrid.