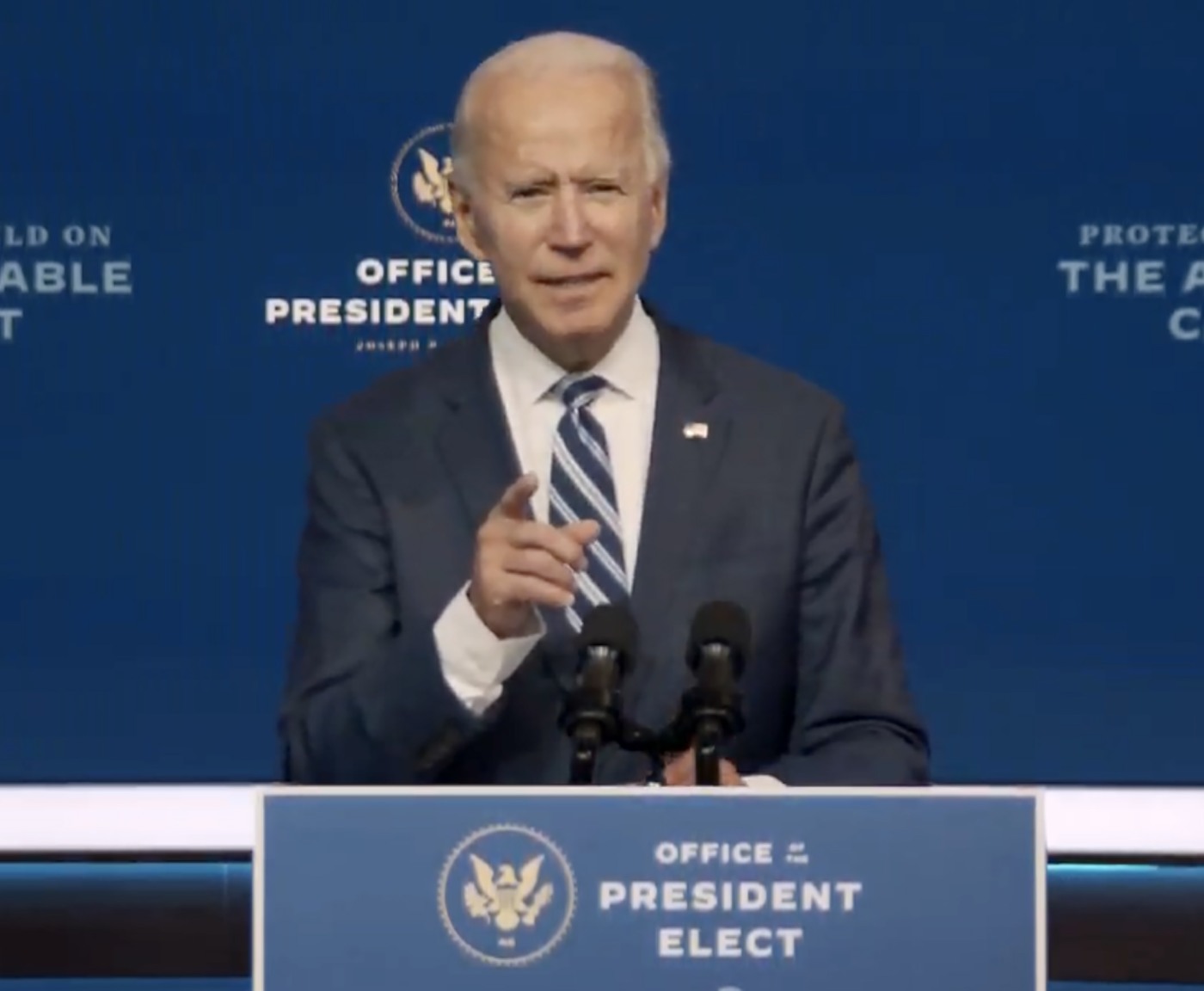 President-Elect Joe Biden really is an old hand at steady, no-drama leadership. He's just so damn presidential. Of course, America is a traumatized nation and we're desperate for anyone to step up in a calm, measured, self-assured manner, as opposed to the four years of violent melodrama and utterly unhinged fascism. The president-elect also knows that people want to see him, especially in Trump's absence (Trump has not been on camera since he lost the election). So Biden has been going in front of the cameras every day. On Tuesday, he and Kamala Harris gave brief speeches about the Affordable Care Act (a case involving the ACA was up before the Supreme Court yesterday) and then the president-elect took questions. I'm including the full video, but the Q&A part starts around the 11:30 mark.
He says that Republicans will work with him, even if they're posturing like they won't. He said that he hopes to have a list of names for Cabinet positions by Thanksgiving. When asked specific questions about a certain Baby-Fisted Madman throwing a giant temper tantrum in the White House, Biden said that the Trump admin's refusal to authorize the transition "does not in any way change the dynamic of what we're able to do…We have already started the transition, we are well under way." When asked about Trump's refusal to concede the election, the president-elect said: "I just think it's an embarrassment, quite frankly…The fact that they're not willing to acknowledge that we won at this point is not of much consequence in our planning and what we're able to do between now and Jan. 20."
Another thing: as former Vice President and current president-elect, Joe Biden should have access to the most sensitive and top-level security and intelligence briefings. He should have been getting those briefings when he was simply the Democratic nominee. Apparently he isn't? The Office of the Director of National Intelligence "says it is not permitted to meet with Biden's transition team." That's not how any of this works. Biden was asked about the Presidential Daily Briefing (which he is not getting, but should be) and he said: "Obviously the PDB would be useful, but it's not necessary. I'm not the sitting president now." Yeah, sorry, this is f–king bonkers.
Something I was thinking about is what happens when Biden begins to announce Senate-confirmable nominees to major positions? The first thing that will need to happen will be background checks, usually done by the FBI. Is the Trump administration going to shut down the FBI to get Biden's background checks jammed up? Probably.
Biden is having calls with heads of state around the world though, and he's releasing summaries of their boring and perfectly diplomatic conversations. Dude has his eye on the Good Friday Agreement!
Here are the latest readouts of the president-elect's phone calls with foreign leaders: pic.twitter.com/UzQILIr2FD

— Daniel Dale (@ddale8) November 10, 2020
Am 4.2.2017 veröffentlichte Der SPIEGEL ein weitweit beachtetes Titelcover, auf dem Donald Trump "Lady Liberty" den Kopf abtrennt. Heute, am 7.11.2020, nehmen wir Bezug auf dieses Cover – mit dem neuen Titelbild auf unserer Ausgabe … #46. // (c) @edelstudio #BidenHarris2020 pic.twitter.com/jHcRtsXoqm

— DER SPIEGEL (@derspiegel) November 7, 2020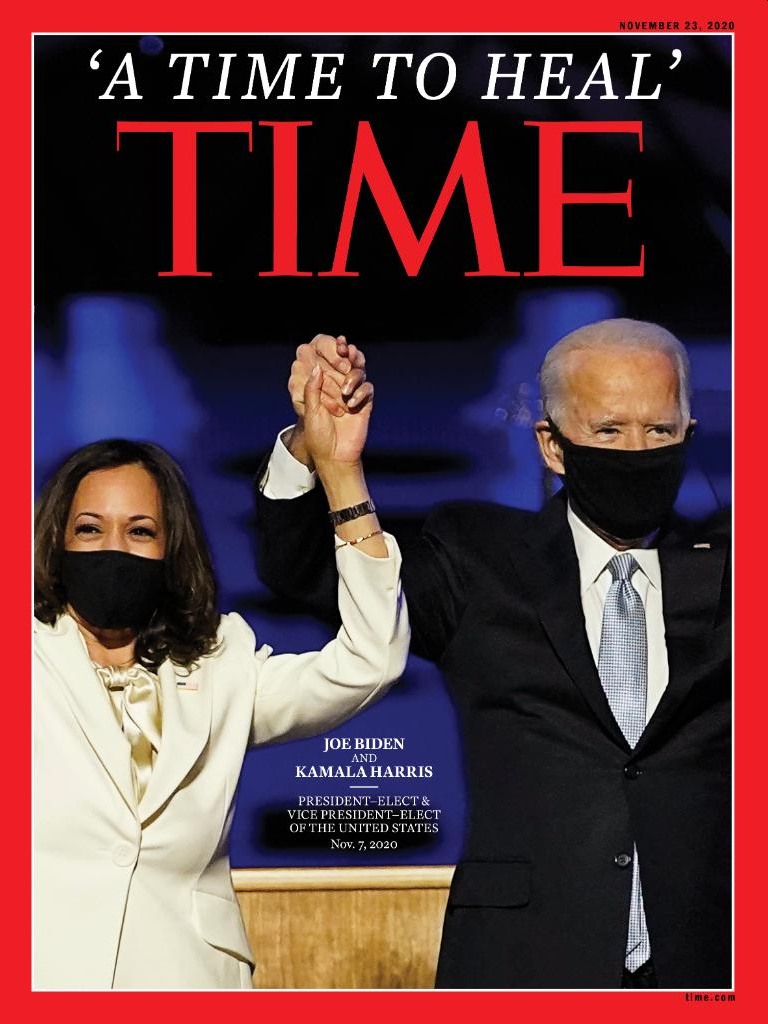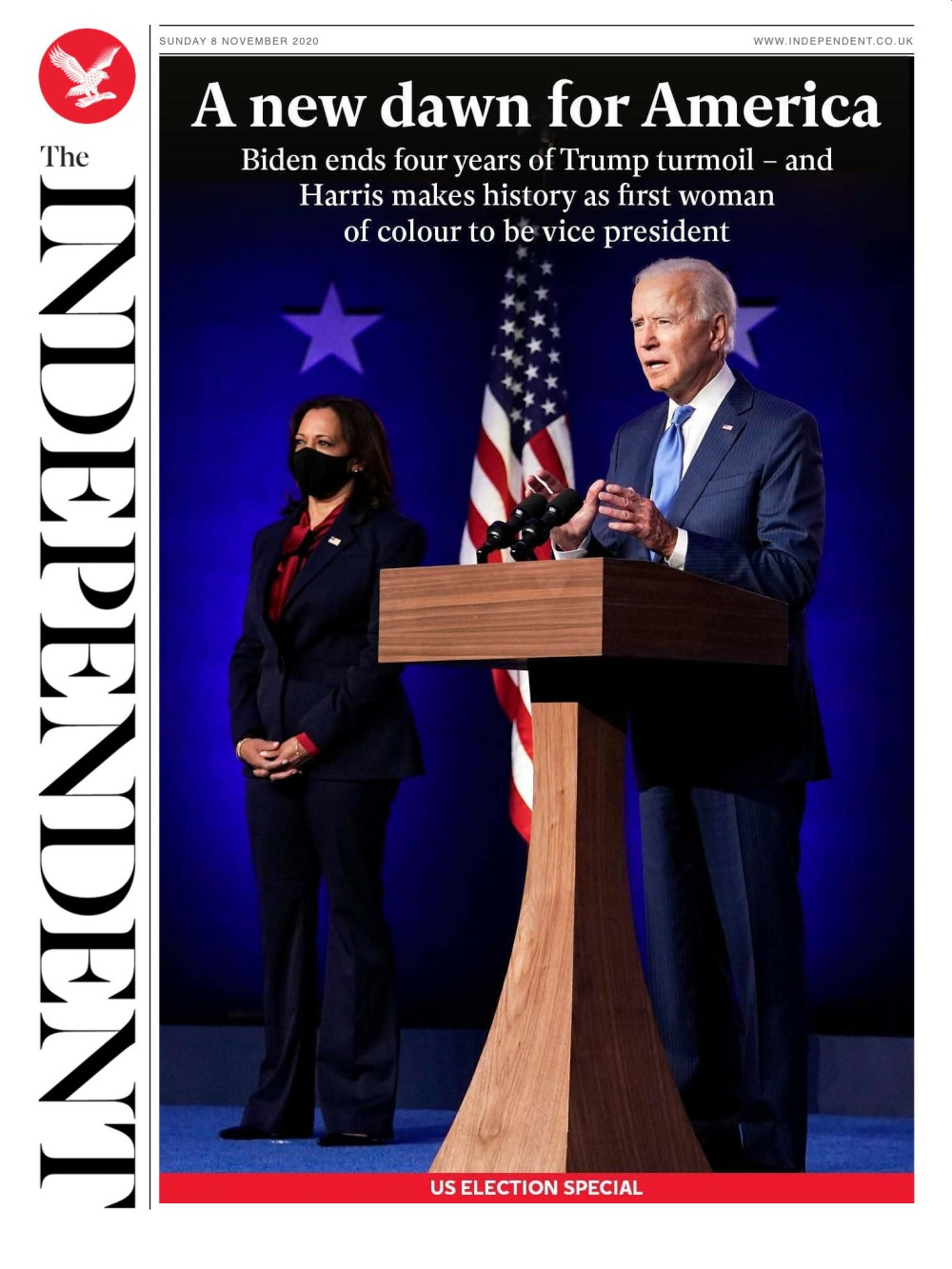 Photos courtesy of Avalon, covers courtesy of WENN, social media.