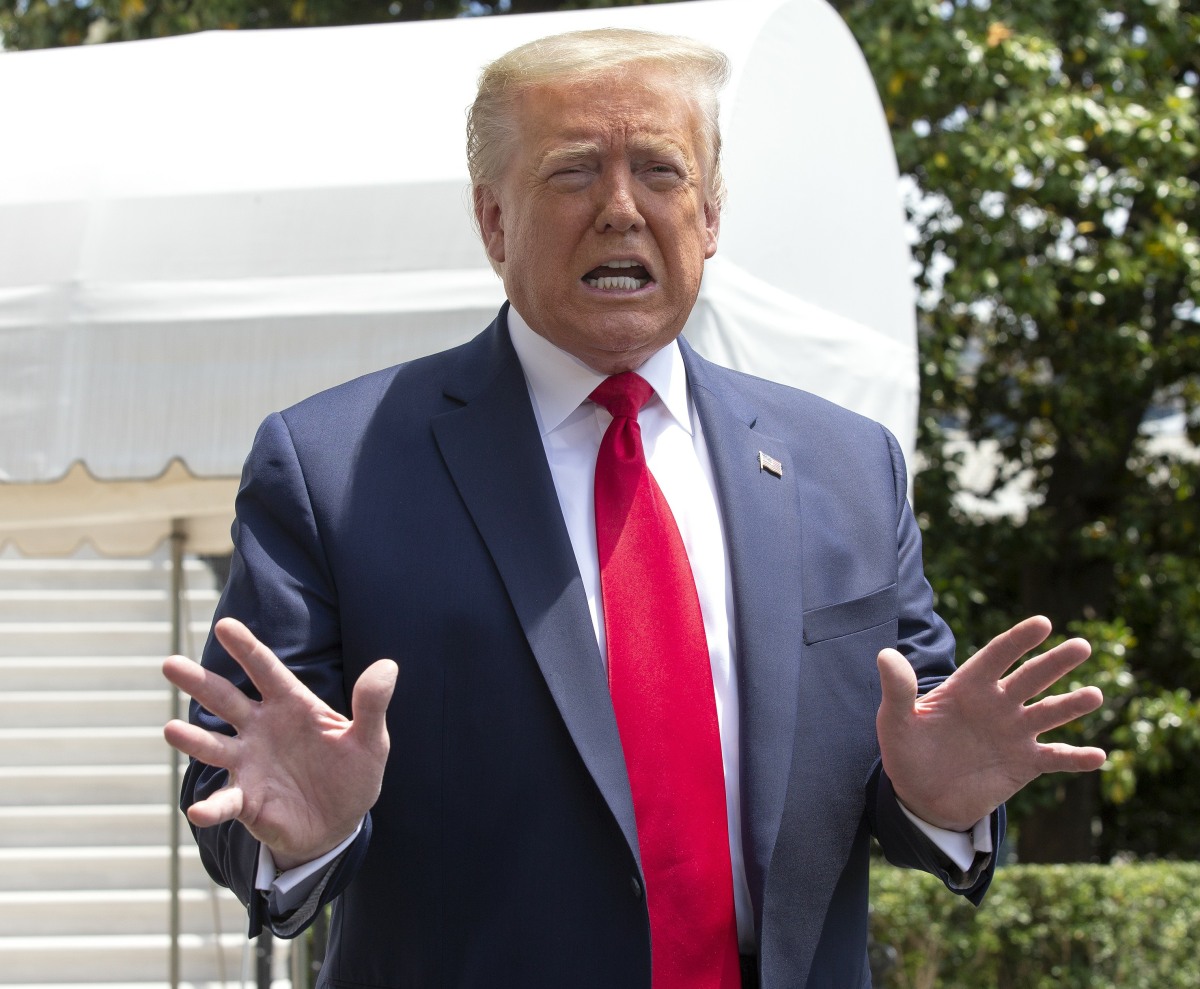 Everyone, every media outlet, has called the election. I hadn't actually checked the Associated Press's electoral map in days, but I checked this morning – the AP has definitively called Arizona, Nevada and Pennsylvania for Biden-Harris, giving them 290 electoral college votes in total. Georgia is still outstanding, per the AP, but every new batch of counted ballots has increased the Biden-Harris margin (they're now up by over 12,000 votes in GA). Joe Biden also definitively won the popular vote by over 77 million votes.
… And Donald Trump is in hiding. The poor little suckbaby fascist loser has been holed up in the White House residence for days, inhaling cheeseburgers and steroids and hysterically calling all of his GOP allies in states and in Congress. Let's be perfectly clear: Donald Trump is a loser and he's too pathetic, unprofessional, unhinged and immature to concede the election. He's too much of a crybaby to even make a speech on camera. This sh-t is unprecidented. Or, as Trump would say, unpresidented.
Why is Trump hiding in the White House?

— Kyle Griffin (@kylegriffin1) November 10, 2020
— Mark MacKinnon (@markmackinnon) November 11, 2020
Trump continues to tweet unhinged sh-t in all-caps, and he's continuing to beg his supporters for money to "fight" for the election, but most of that money is either going towards his campaign debt, or to his own grifter pockets by way of a new PAC. Meanwhile, people within TrumpWorld are "concerned." Jesus, we're still doing this?
Even some of the president's most publicly pugilistic aides, including White House Chief of Staff Mark Meadows, Republican National Committee Chairwoman Ronna McDaniel and informal adviser Corey Lewandowski, have said privately that they are concerned about the lawsuits' chances for success unless more evidence surfaces, according to people familiar with their views.

Trump met with advisers again Tuesday afternoon to discuss whether there is a path forward, said a person with knowledge of the discussions, who, like others interviewed for this report, spoke on the condition of anonymity to describe internal discussions. The person said Trump plans to keep fighting but understands it is going to be difficult. "He is all over the place. It changes from hour to hour," the person said.

In the states, Democratic and some Republican officials said they have seen no evidence of fraud on a scale sufficient to overturn the results. "There is no evidence of widespread voter fraud," one GOP official in Georgia said.
WaPo goes on to detail how every state has their own laws and procedures for certifying their states' votes and there is next to nothing that Trump can do to stop it or change it. Which, big surprise. I don't even have much hope that Trump will acknowledge that he lost even when states certify their results. So who's going to tell him? Who's going to be the Republican to say on camera that Donald Trump is a suckbaby fascist loser who is undermining the results of a free and fair election?
WE WILL WIN!

— Donald J. Trump (@realDonaldTrump) November 10, 2020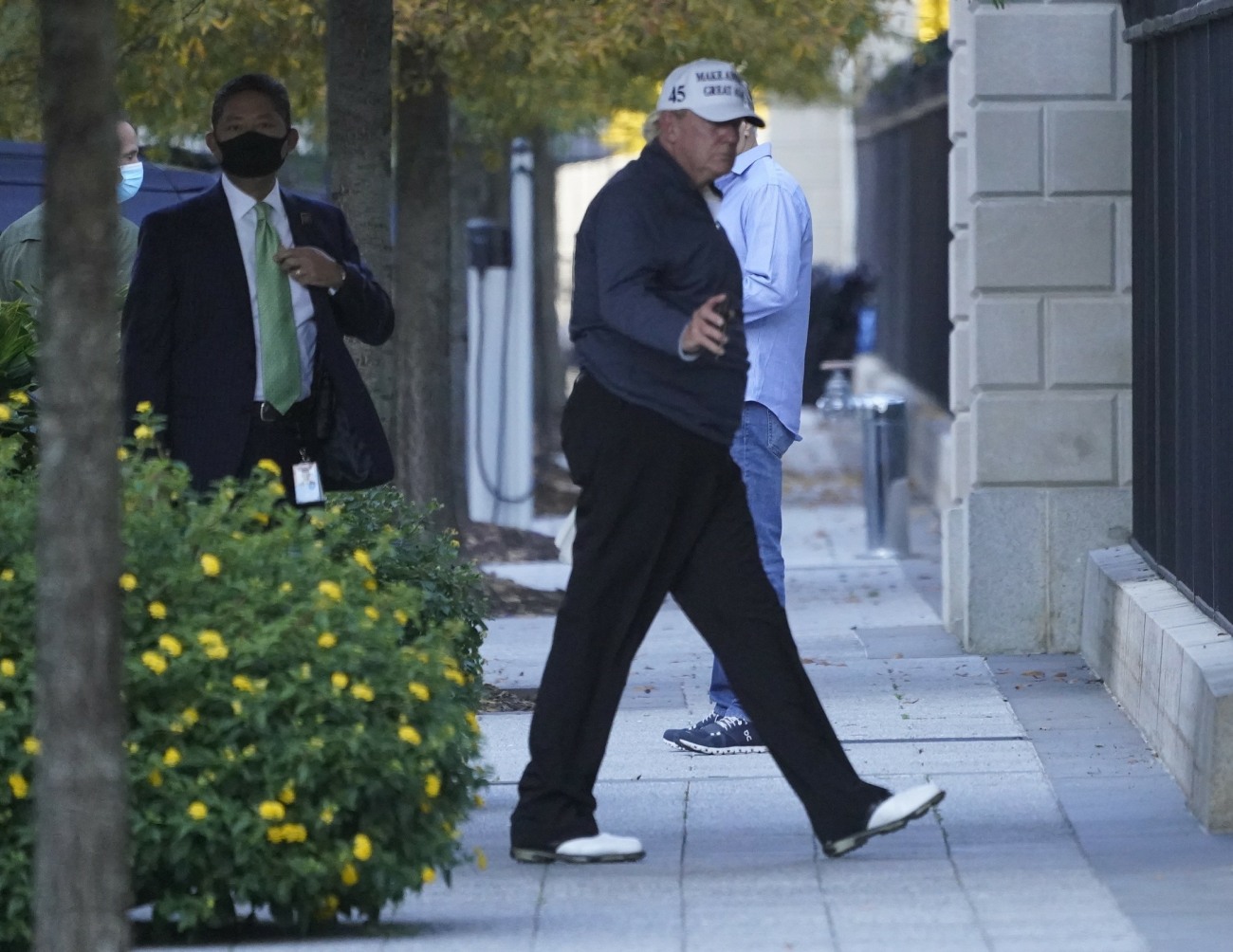 Photos courtesy of Backgrid, Avalon Red.