Congratulations are in order for dad, Orlando Bloom, who welcomed a new bundle of joy into his world this week! I know, you think I'm nuts because he and fiancée Katy Perry welcomed daughter Daisy Bloom in August. And, while that's true, Orlando brought home a one-year-old foster puppy by the name of Buddy and he's just too much! If you remember, Orlando's poodle, Mighty, passed away after he slipped out of his yard back in July. Ugh, my heart just breaks open all over again thinking about it. But Orlando has, of course, had Daisy to help him heal and now he's opened his heart to little Buddy, who is already becoming a part of the Perry-Bloom household. Orlando posted some photos of Buddy to his Instagram (those are below) with the following caption:
time for a #cutedogphoto 💙❤️🤍plz meet BUDDY a one year old something & something mix 🙌
nothing can replace mighty man, but fostering this little guy has really filled my heart – if you've never fostered or are considering, I'd highly recommend it – it leaves two beings better off & remember what they say never judge a book by its cover – swip for the before photo…🥺 thanks to @tobiessmalldogrescue also @thelabellefoundation for helping me to find my best 'buddy' 🙏
[From Instagram via Just Jared]
There is some question about getting a young pup with an infant in the house. Obviously, it's up to whatever your energy level is. I got a puppy and had my first kid within 3 months of each other (the puppy was seven months by the time the kid was born). I didn't think it through, I just really wanted a dog and was already pregnant. But it worked out for us fine. Orlando's been through the baby years once already, so he knows what to expect. And they probably have help, even with Covid. But I think fostering is smart. First of all, they can gauge the work of having a baby and a new dog (plus Katy's pup, Nugget, of course). If all goes well, the foster family can always adopt their foster. But if it is too much, Buddy still has his time with Orlando, he gets adopted into his new home and Orlando can foster again when he's ready – win/win. Plus, what great exposure for Tobie's Small Dog Rescue, The Labelle Foundation and fostering in general. In the case of a loss, fostering is doubly smart because not only can Orlando see if the household is ready for a new pup, but he can test if his heart is ready. Whatever the scenario, I am thrilled that Orlando and Buddy found each other for however long they are together.
Now, look at this little guy. I know the shirtless pic is a little thirsty but, I actually think Orlando posted it because Buddy is sleeping next to Orlando's "Mighty" tattoo and that's kind of poignant. That pic of Buddy sleeping is the After, the second one is Buddy's Before – talk about a glow-up!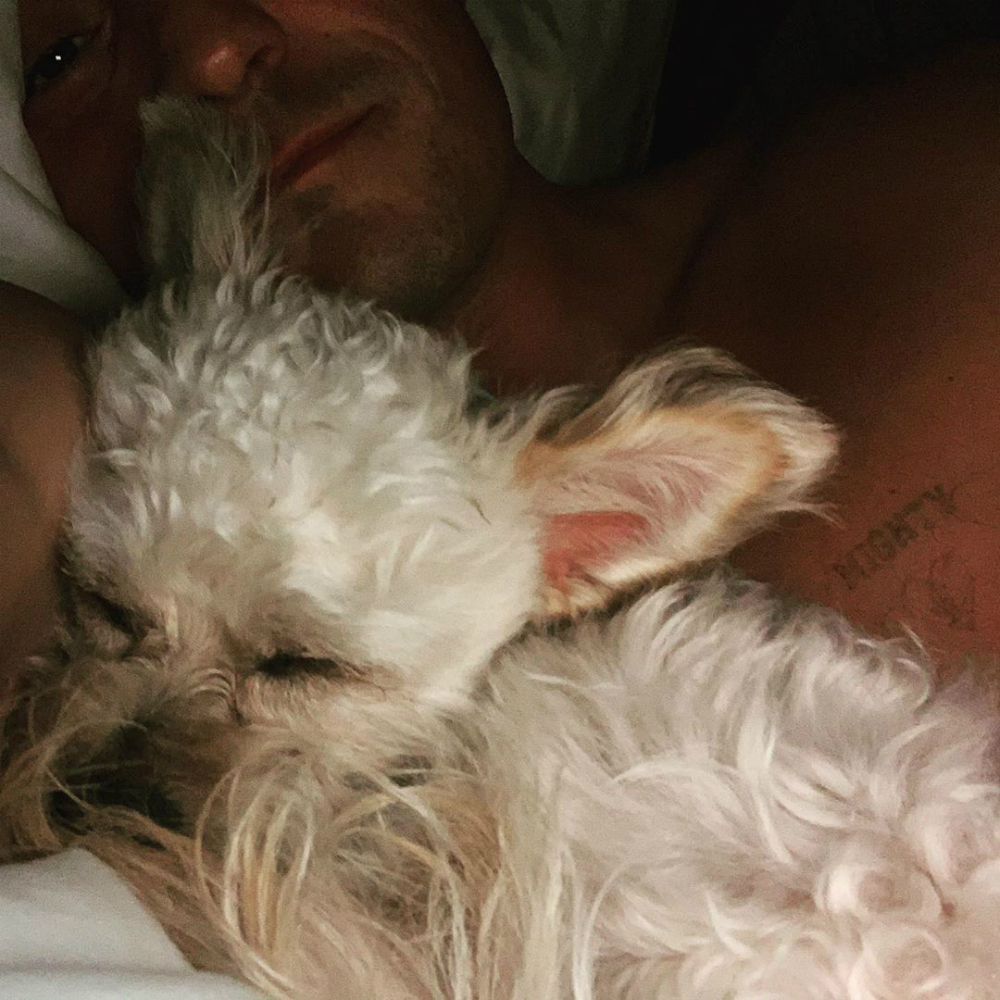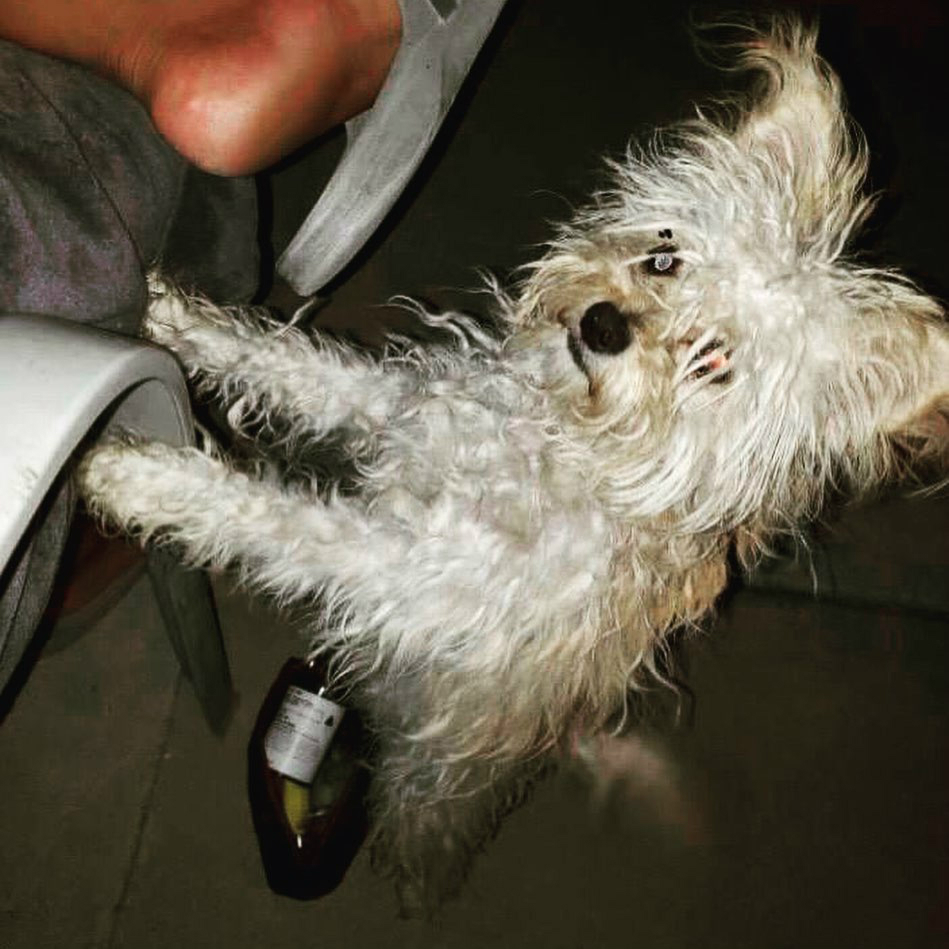 RIP Mighty *sniff*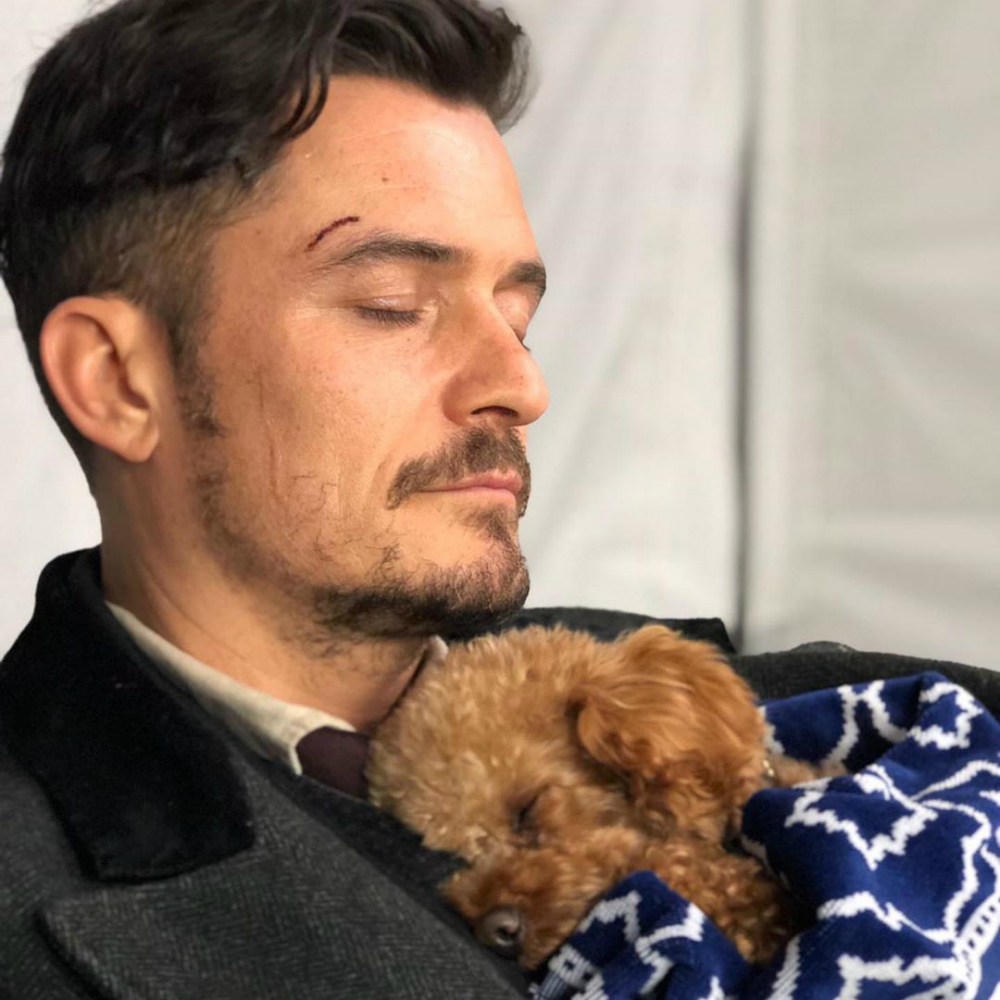 Photo credit: Instagram