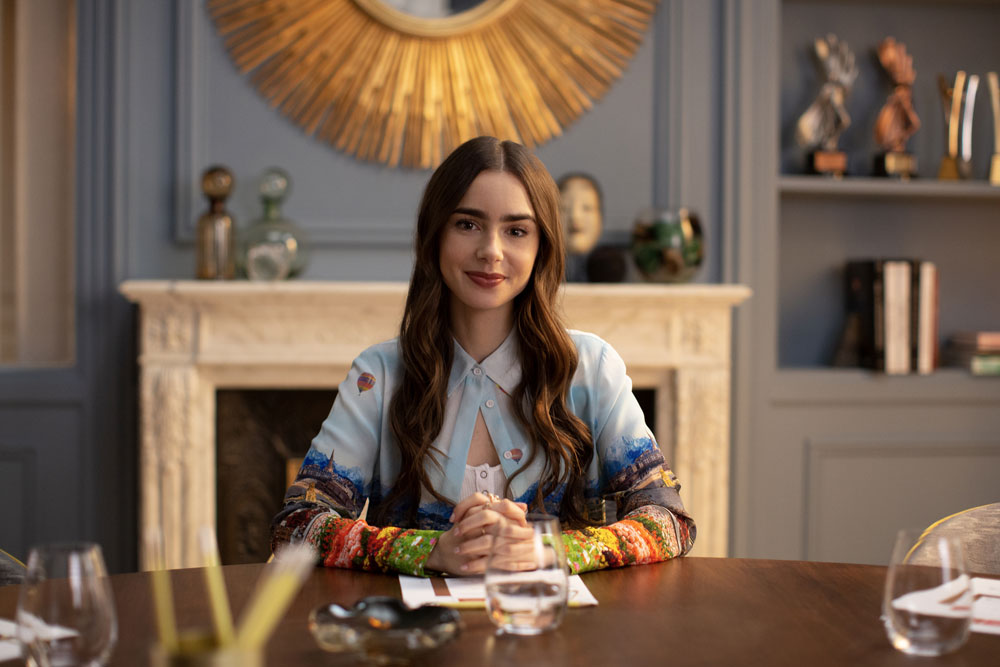 Netflix's Emily in Paris is getting a second season, Netflix announced this week. The show was sold several times before landing at Netflix. Emily in Paris, while popular, is polarizing. It's about an American executive named Emily sent to Paris to integrate a newly acquired firm. The show chronicles Emily as she navigates cultural clashes while living and working in Paris. It's been criticized for stereotyping Paris. Ahead of the Season 2 announcement, Netflix announced that "Paris" is pronounced "Paree" so that it rhymes with "Emily." The responses were hilarious. Creator Darren Star, best known for Sex and the City, was interviewed by THR about the show. Here are a few excerpts:
Since its Oct. 2 debut, Emily in Paris has been a breakout word-of-mouth hit for the streamer. While Netflix does not release traditional viewership data, measurement company Nielsen said subscribers watched more than 676 million minutes of the series within its first week of release. The series has been a mixed bag with viewers and critics alike, drawing a 64 percent and 60 percent rating, respectively.

"The show is a love letter to Paris through the eyes of this American girl who has never been there," Star told The Hollywood Reporter as part of a Creative Space interview last month. "The first thing she is seeing is the clichés because it's from her point of view. I'm not sorry for looking at Paris through a glamorous lens. It's a beautiful city, and I wanted to do a show that celebrated that part of Paris."

As for season two, Star had not yet decided if the novel coronavirus pandemic will be written into its creative. "I have ideas but I think it's a big question mark about what effect that has on the show and the storytelling," he told THR.
As I said before, I think Darren Star has potentially found modern SATC gold with Emily in Paris. This show can be the "what would a younger Carrie's life be like if she had ended up in Paris instead of New York City?" sort of Sex and the City. I found the show cliche AF but it was hilarious and an escape from real life. Despite Emily's cluelessness and the mean girl French people I thoroughly enjoyed the show. I loved the glamor-fication of Paris which is a bit more gritty in real life than how it is portrayed. I am excited that we will get a second season. I think it would be smart to write a couple of episodes that feature the impact of Coronavirus. I look forward to seeing what Darren comes up with for Season 2. I am sure if Darren follows his normal routine, season two of Emily in Paris is bound to be better.
Many of the Twitter responses to the correct way of pronouncing "Emily in Paris," sent me. I could feel some of the 'orror (with a French accent) of some of the faux highbrow Francophiles. Some high profile brands got in on the fun and Netflix had some of the snarkiest comebacks. Here are a few of the tweets:
Ellie-May

— Netflix (@netflix) November 11, 2020
Friendly reminder that the writers you hired woke up the morning the scripts were due and just looked up France on Wikipedia real quick

— President Warren G. Harding WON by A LOT (@PopeAwesomeXIII) November 12, 2020
Sorry but I've just checked this and you're wrong. Please correct. https://t.co/JDS3W3ErWV

— alistair green (@mralistairgreen) November 11, 2020
Thanks for the clarification. Now my "Harris in Paris" pitches getting rejected make a little more sense. Still stings, but i respect it.

— Christopher Levi (@lucifervndrss) November 11, 2020
i said what i said.

— Netflix (@netflix) November 11, 2020
Emily in Paris will return for Season 2! pic.twitter.com/QDOzpzjliz

— Netflix (@netflix) November 11, 2020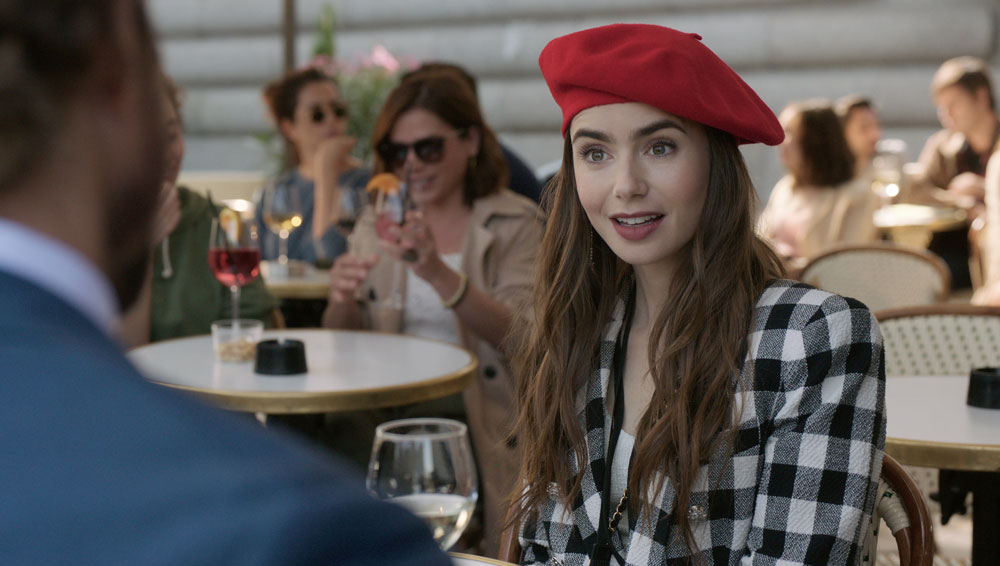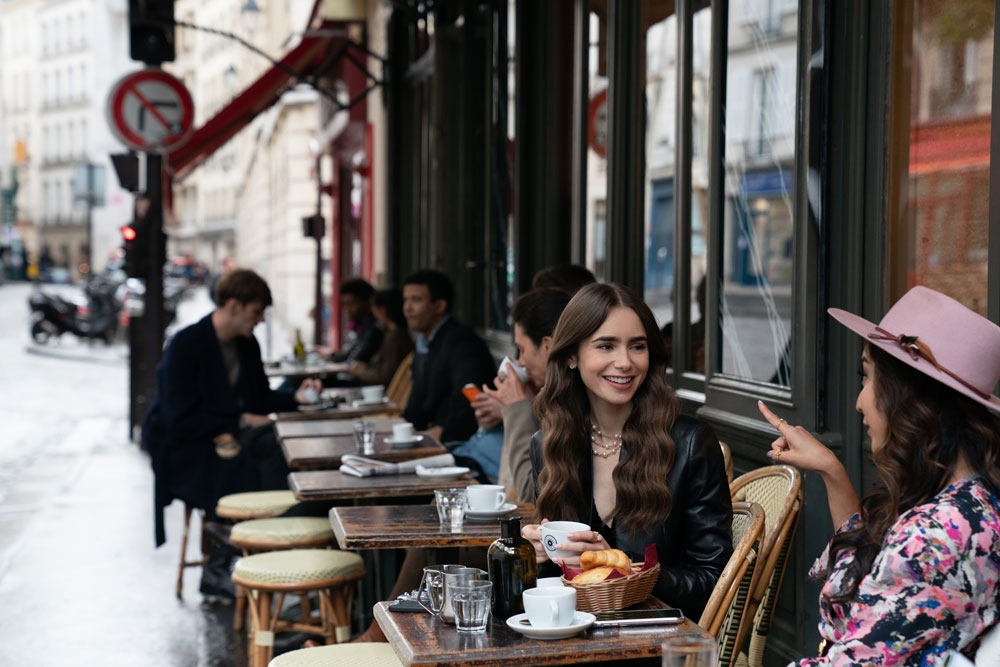 Photos credit: Stephanie Branchu/Netflix press