Cazzie David is the 26-year-old daughter of Laurie and Larry David. Even though she already has several credits to her name, including actor, director, producer and writer, Cazzie's name became very well known as the women Pete Davidson dumped to hook up with Ariana Grande. At the time, Cazzie said virtually nothing about the breakup or the subsequent engagement between Pete and Ariana. However, Cazzie is about to release her first collection of essays, titled No One Asked for This, next week. In one chapter she addresses what really went down between her and Pete. Fortunately, as much as it hurt then, things are good between them now.
If you google (Cazzie) David, this is likely what you'll read about: In 2018, after the two dated for 2½ years, the "Saturday Night Live" comedian ended their relationship and got engaged to Ariana Grande within weeks. The actual story, as David writes, was more complicated. She and Davidson were infatuated. He got a tattoo of her cartoon likeness on his arm, a tattoo of her name on his ring finger and a tattoo of her favorite emoji on his neck. But she says she struggled to convince him that she really loved him, and she was fearful of ending things, because "previously, self-harm and suicide threats had come about from trivial circumstances." (Davidson, 26, has been transparent about his mental health struggles — he's used hard drugs, cut himself and been diagnosed with bipolar and borderline personality disorders.)

David did eventually build up the courage to initiate a break, only to call him back days later and say she'd made a mistake. But Davidson said he was "the happiest he had ever been," and definitively dumped her two days later in a text message. The following day, she learned that he was with Grande. He'd uploaded images of himself to Instagram showing that he'd covered his Cazzie tattoos.

She was devastated. On the plane to her sister's college graduation, David was held by her dad as she "shook uncontrollably in his arms for the entire flight." She curled up in the hotel's bathroom, crying and sucking on her weed pens. She woke up "screaming in agony," her dad pulling her from the bed to stop her spiraling.

"CAZZIE, COME ON!" Larry David told her. "YOUR ANCESTORS SURVIVED THE HOLOCAUST!"

Social media only compounded the pain. On Instagram, Grande's fans wrote nasty messages — Davidson had upgraded from Walmart to Chanel. She struggled to stop the footage playing in her mind of Davidson and Grande "immediately falling in love, accompanied by audio of her baby voice whispering sweet nothings in his ear, dubbed over his past declarations of love and trust to me."

"It was a really pivotal moment in my life," she says now. "And writing about it has caused me a ton of anxiety, especially because I talk so much about hating the attention it brought me. Why would I bring more attention to myself by writing about it? But there's nothing that's gonna be worse than what I already experienced with that."

Davidson's romance with Grande ended after five months. He and David are now friends again — she's already shown him the essay — and he is thanked in the acknowledgments of her book. ("Pete. I love you … Your bravery inspires me and your friendship means the world to me.")

(Cazzie's editor, Kate) Napolitano thinks the Davidson chapter is one of the standouts in the book, allowing her to "take back some of the power" over a narrative she couldn't control. The editor thinks David has "so many books in her."
I was relatively unaware of Cazzie prior to reading this LA Times article. Apparently, she, like her famous father, is very open about living with mental health struggles and neuroses, discussing it mainly through humor and self-deprecating language. She has sought various treatments and I am not here to dwell on that part, but when she writes that she was shaking uncontrollably and curled up on the bathroom floor, I'm certain she's not speaking hyperbolically. I was particularly affected thinking about her reading all the comments from Ariana's fans demeaning Cazzie solely to justify the swiftness of Ari's relationship with Pete. I don't think Ariana encouraged this and now we see that although he could have been more sensitive to what Cazzie was going through, Pete really didn't do anything wrong, at least he didn't dump Cazzie for Ariana as I originally thought. She had to deal with her breakup, what she saw as a rejection and a completely unwarranted attack all in a public forum, it would have broken the strongest among us. So I am glad that writing about it, as frightening as it was, allowed Cazzie to reclaim some of that power.
Most blurbs on No On Asked for This like to point out of dark the humor is, which sound about right for the David family.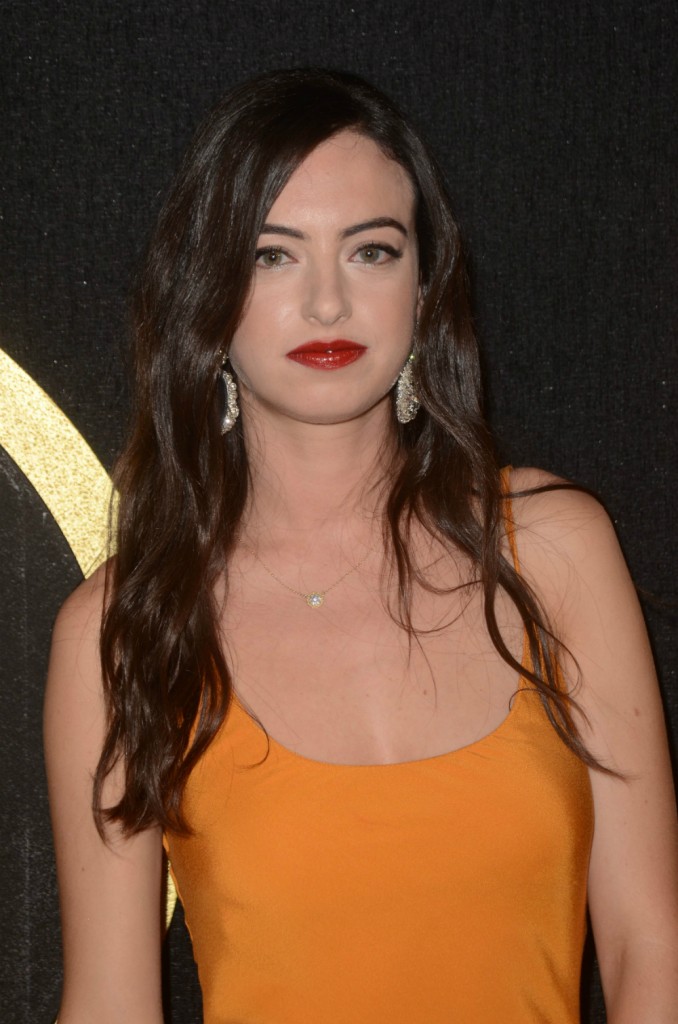 Photo credit: Avalon, Getty Images and Instagram