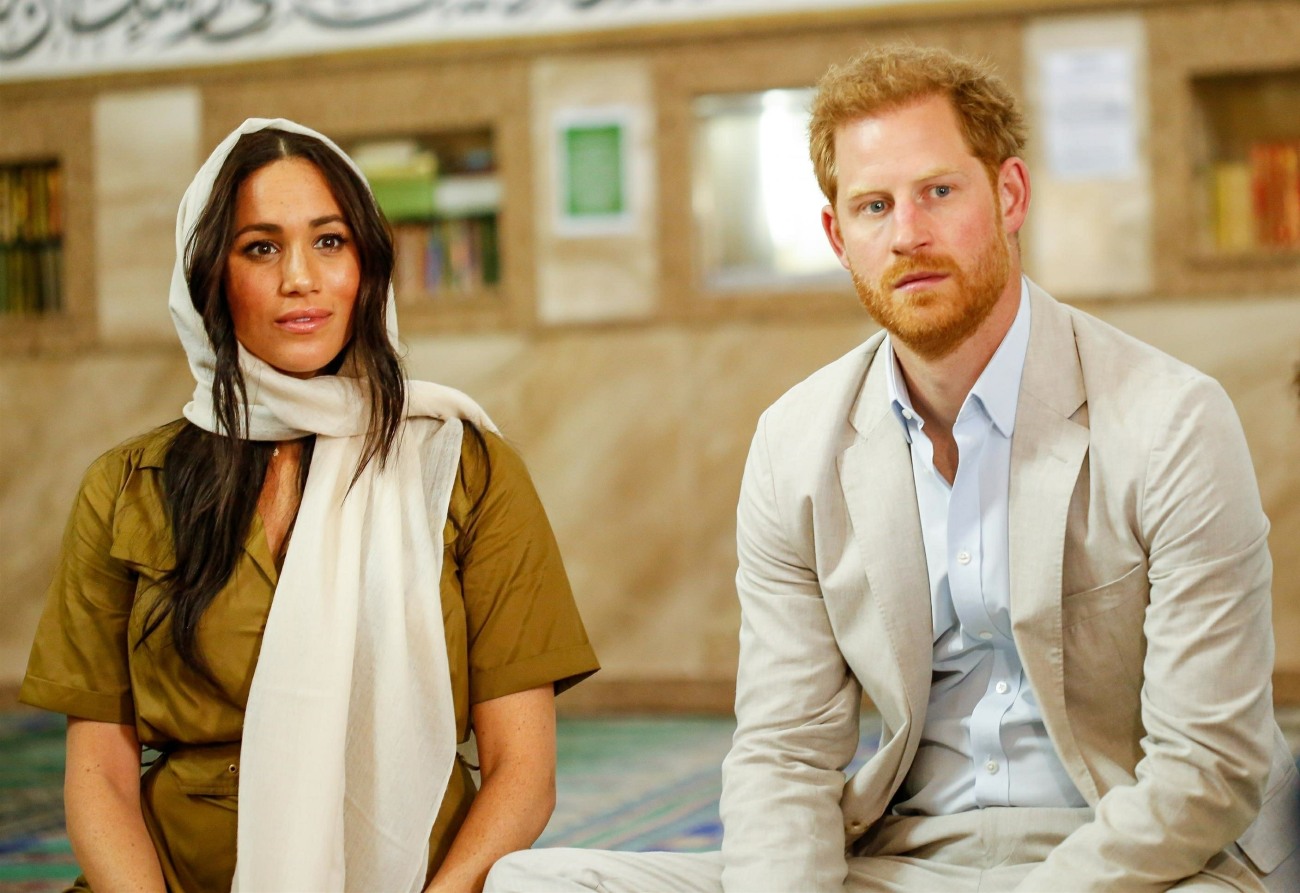 The Royal Rota truly has nothing on the Duke and Duchess of Sussex anymore, so the royal reporters are left regurgitating old grievances which they previously litigated months or even years ago. When Harry & Meghan's Netflix deal was revealed several months ago, one of the ways the British press tried to attack them was through, bizarrely, the fact that Netflix produces the popular and award-winning series The Crown. The Crown is not a documentary, and The Crown gets a lot of stuff wrong about the royal family, although (I would argue) the show portrays the broad strokes correctly. Harry and Meghan have nothing to do with The Crown – they are not writers or producers or consultants. Their Netflix deal is completely separate. But that didn't stop British people from arguing "how could he?!?!" because something something The Crown makes the monarchy look bad. It's all kind of asinine, but here we are. Emily Andrews at the Mail had an absolute hissy fit about it this weekend. Some highlights:
The Crown portrays the royals as terrible people, oh no: When Camilla is portrayed as selfish, scheming and poisonous; Charles as egotistical, callous and weak, their love affair destroying the innocent Diana, viewers are encouraged to believe this is true. But these are real people, living complex lives, who have been shabbily reduced to dramatic stereotype to titillate the paying viewer. No wonder the Royals are angry. 'Never complain' has been one of the Queen's noblest articles of faith. Over the years, though, it has been sorely tested.

How could the Sussexes be involved with Netflix, huh?? But never before have members of her own family been associated with those 'trolling' the Monarchy. The unedifying impression is that, by having signed a deal with Netflix, Prince Harry and his former Hollywood star wife Meghan are seen to be lavishly benefiting from the company's distortion of the truth about the Royal Family. Their reported $100 million (£78 million) deal with the US streaming giant will help give Harry financial freedom but it has raised eyebrows back home – particularly among those close to Charles and William. How can he take money from a company that traduces his family? That unfeelingly recreates the Irish terrorist bomb that killed Lord Mountbatten and three others? That mawkishly picks over the carcass of Harry and William's parents' bitter marriage break-up like a vulture?

A genuine scoop about H&M's Netflix deal: What's more, The Mail on Sunday can reveal that the Netflix documentary they have discussed making goes beyond the 'inspirational family programming' they initially promised. Instead, it will centre on the couple's first year after splitting from the Royal Family, their new life in California and the reasons why they fled Britain. According to a well-placed source, the couple have video footage from when they left their Windsor home, Frogmore Cottage, for the final time and their 'farewell tour' at Buckingham Palace. Their representatives are thought to have pitched the footage – including personal videos recorded as they stepped back from Royal life – during negotiations with Netflix.

William & Charles are closer now: One positive side-effect from the couple's abrupt departure, though, is that William and Charles – who have not always seen eye to eye – have been brought closer. Father and son are united behind a common aim – to protect the Monarchy's reputation and ensure its continuation and relevance.

The Sussexes' Remembrance photos. Back in Britain, senior Royals viewed this PR stunt as insensitive. Remembrance Sunday is treated as one of the most important dates in the calendar – an opportunity that is a 'privilege' for those living to pay tribute to the dead who sacrificed their lives for a greater good. Commemoration services are not about the individual. Harry, as an ex-serviceman, should have known better than to 'weaponise Remembrance' as part of his petty war with the rest of the Windsors. This episode had further corroded the relationship between William and Harry. William models himself on his grandmother, and after initially struggling to embrace full-time Royal duties, now recognises the good his platform can achieve. Harry has opted out – with financial reward – leaving Charles and William to pick up the pieces.
A few things: one, the Windsors are really nervous about this season of The Crown, huh? They're worried it will remind everyone of how horribly they treated the young Diana. Two, Harry wasn't trying to weaponize anything, he was trying to pay respect to the military and those who gave their lives in service of their country. He was denied the opportunity to pay that respect in the UK, so he found another way.
Three, the information about the Sussexes' possible documentary would have landed differently if William hadn't just done a documentary where HE arranged for cameras to follow him around for the better part of a year, so he could pretend to be an environmentalist. Four, William didn't seem to have any issue with Netflix when he did the most to help Sir David Attenborough promote his latest documentary which, oh right, was produced by Netflix and streamed on Netflix. Five, it's completely bizarre to hear a royal commentator – who profits from picking over the sundry carcasses of the Windsors past and present – blast The Crown for doing the same.
"Whatever 'in love' means."

The Crown S4, coming this Sunday. pic.twitter.com/IcVj9mvfFH

— Netflix UK & Ireland (@NetflixUK) November 10, 2020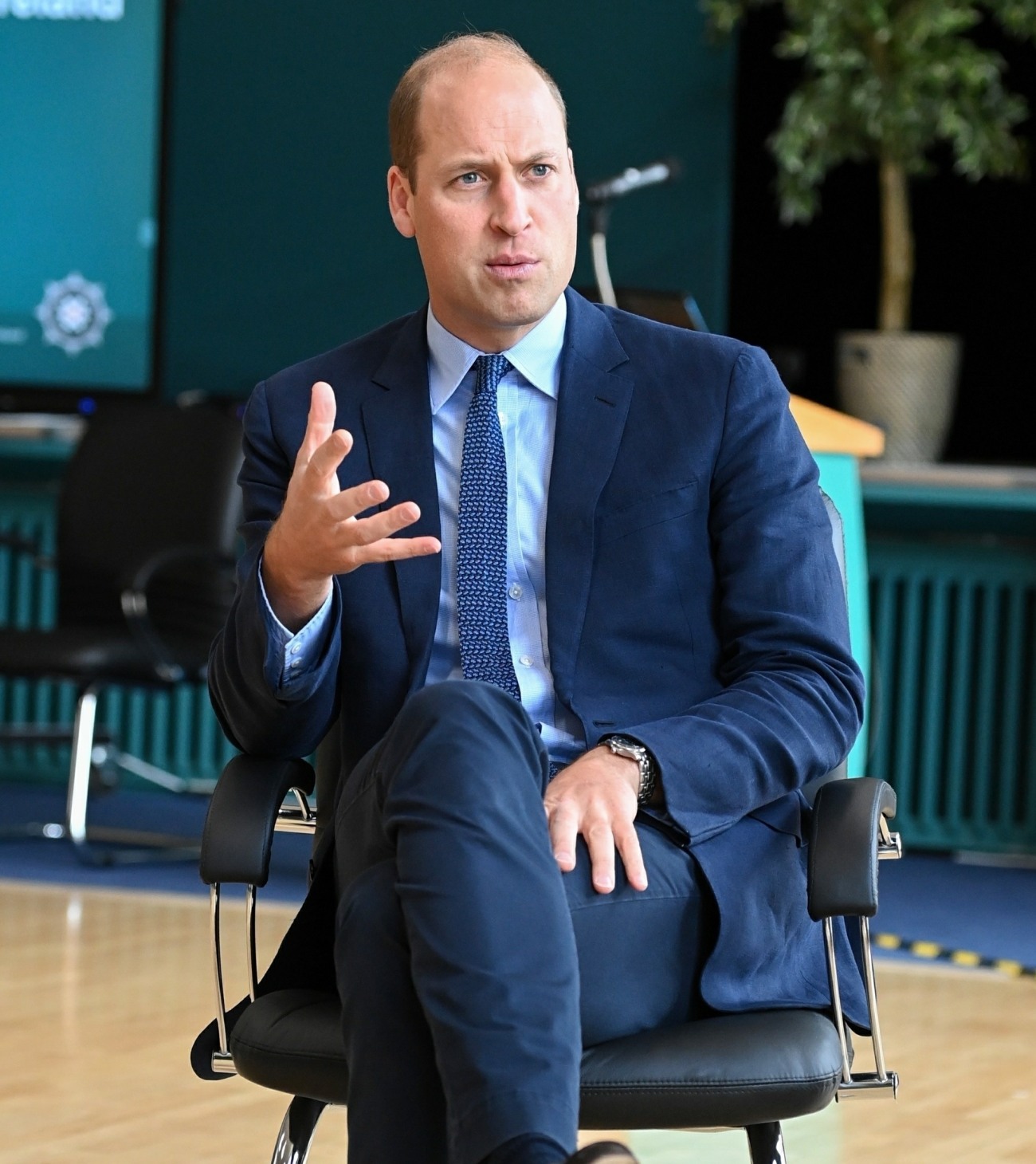 Photos courtesy of Backgrid.