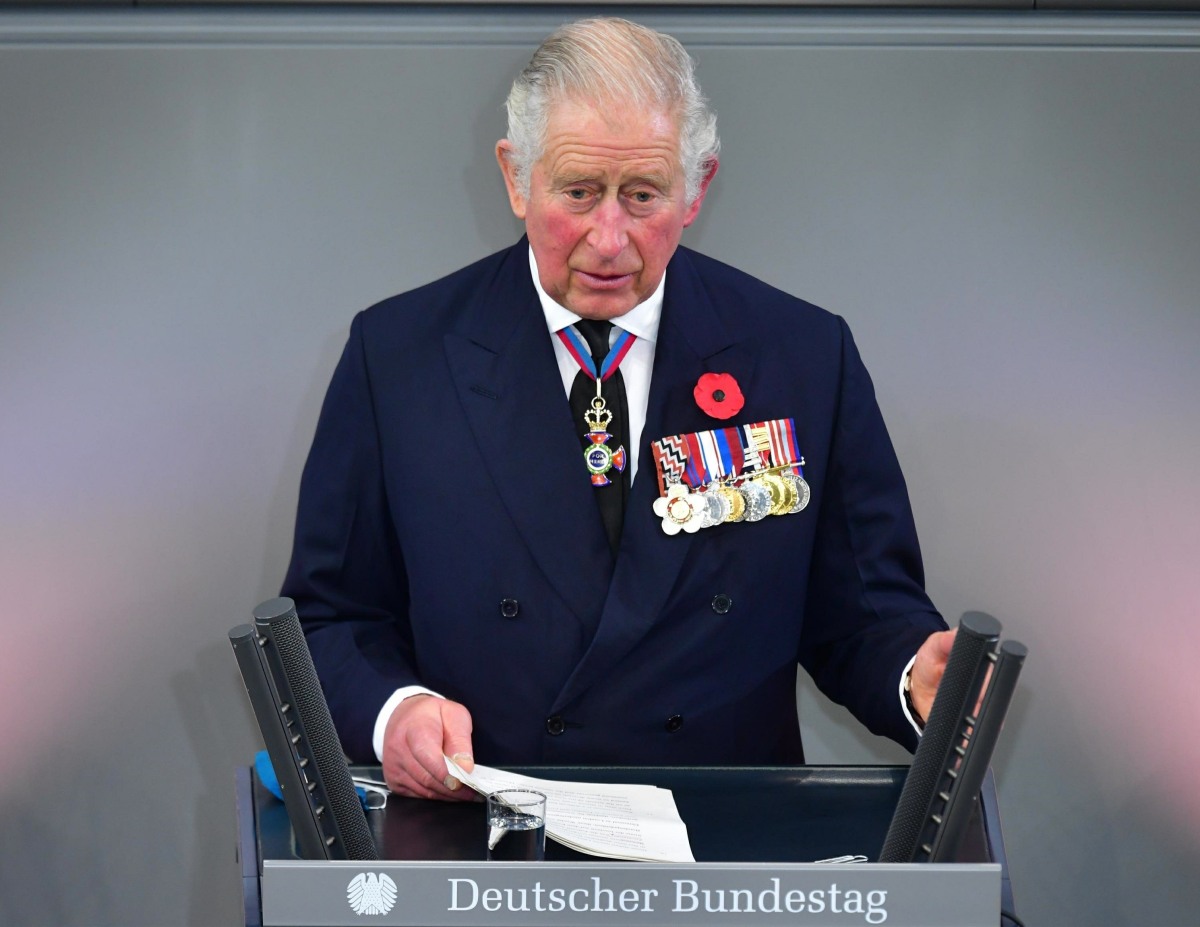 It's really amusing to see all of these royal stories come together all at once. The Crown's Season 4 has managed to undo decades of Prince Charles' careful rebranding efforts, and Charles' people have been blanketing the media to complain about the Netflix series for days now. Did anyone else catch the fact that Netflix dropped the series one day after Charles' 72nd birthday too? "Happy belated birthday, you absolute douche!" Add to that, there's all of the current real life stuff with the pandemic, and Brexit, and Charles' trip to Germany. The point of his German trip was to do some Remembrance events, but also… to be a soft-diplomatic power in the endless Brexit-EU issue. So Charles dusted off his German (most of the older Windsors are fluent in German, the language of their ancestors) and spoke about how no man and no country is an island. Except for the UK, which is literally and figuratively an island.
Prince Charles has made an impassioned plea to our European neighbours to continue working together just weeks away from Brexit, saying: "no man is an island". In a dramatic break from royal tradition, the heir made his most direct reference to date surrounding Britain's decision to leave the European Union, praising the bonds of friendship, culture and shared values during a visit to Germany's National Day of Mourning in Berlin.

Speaking in Germany's parliament – the Bundestag – the Prince of Wales said politicians and officials may be negotiating the "shape" of the two nation's relationship but its "essence" was down to the "connection" between its people. Charles echoed the famous words of poet John Donne when he said "no country is really an island" and told guests our destinies would remain "interdependent" to a "considerable degree".

Charles said: "The United Kingdom has chosen a future outside the European Union, and the relationship between our countries is evolving once again. Its shape is a matter negotiated between our governments and its essence is defined by the enduring connections between our people. It is, therefore, my heartfelt belief that the fundamental bond between us will remain strong: we will always be friends, partners and allies. As our countries begin this new chapter in our long history, let us reaffirm our bond for the years ahead."

In an historic visit marking the first time a member of the royal family has ever attended the annual day of remembrance event in the German capital, Charles, who delivered large parts of his speech in German, said: "The English poet John Donne famously wrote that 'no man is an island entire of itself. Every man is a piece of the continent, a part of the main'. One might equally submit that no country is really an island either, other than in the wholly literal sense. Our histories bind us tightly together and our destinies, although each our own to forge, are interdependent to a considerable degree."
I mean, I imagine this went down well in Germany, if people were paying attention (and I'm not sure they were). But… what else is there to say or do? The British people screwed themselves over with Brexit, just like Americans screwed themselves over with Trump. It feels like Charles is asking for mercy and trying to remind Germany that they're all cousins or something. I don't know. It does feel important that Charles is "being political" and "breaking protocol" and "referencing Brexit."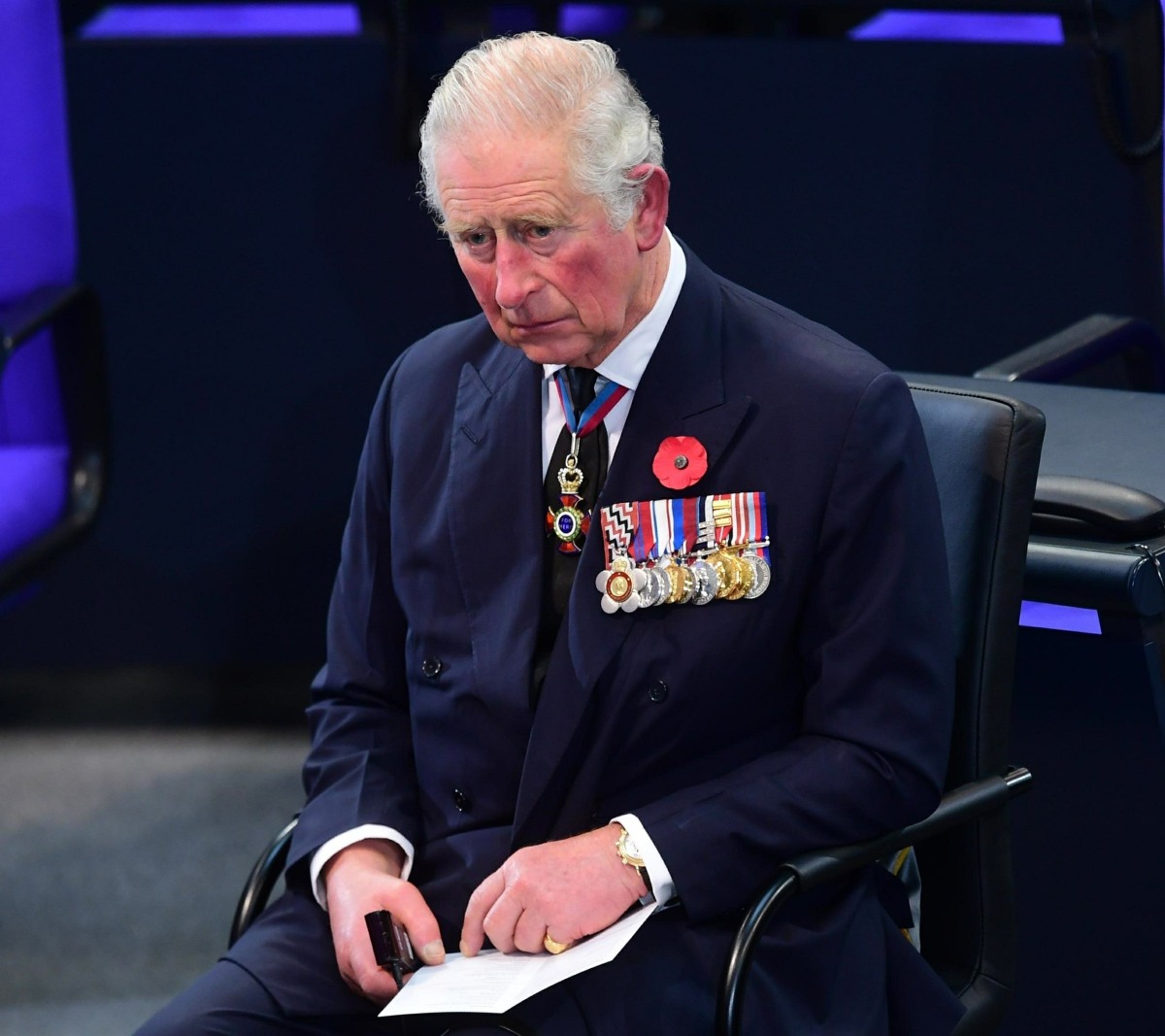 Photos courtesy of Backgrid.