Wolfgang Van Halen is still reeling from losing his dad, Eddie Van Halen, who died from lung cancer last month. Wolf is a musician in his own right, having learned at the feet of his father and eventually touring and recording with Eddie and his band, Van Halen. Wolf has his own band, Mammoth WVH, and was recording solo music when Eddie's cancer came back. He paused his solo work when his father's health declined but has just released the first song, Distance, which is a tribute to his father. The song hit number one on iTunes, which it was probably destined to do because of the sentimental quality to it, however, Wolf has his father's musical ability and Distance is an excellent debut. The significance of the song performing so well has, of course, meant the world to Wolf.
"Distance", the first music from Wolfgang Van Halen's solo band MAMMOTH WVH, has topped the iTunes Top 100 Songs chart chart. The chart list countdown contains the hottest and most popular music hits and singles from all musical genres downloaded from the Apple iTunes music store, including today's hot pop, rap, rock, and country songs.

Wolfgang reacted to the news on social media, writing: "#1 on @iTunes . Not just rock, but overall. I'm speechless.

"The response to Distance has been mind-blowing and I'm so thankful for each and every one of you.

"Know that the weight of this moment is not lost on me.

"Thank you.

"Wish you were here for this, Pop."

Wolfgang had been preparing to release music from his solo band MAMMOTH WVH for some time. That plan was altered when his father and guitar icon Eddie Van Halen called him and told him his cancer had returned. Wolfgang decided to put everything on hold to be with his father through his battle. During that time, Wolfgang was writing material for his upcoming solo album, for which the first single "Distance" would be born.

"As my pop continued to struggle with various health issues, I was imagining what my life would be like without him and how terribly I'd miss him. While the song is incredibly personal, I think anyone can relate to the idea of having a profound loss in their life," Wolfgang explained.
Wolf said he did not intend for Distance to be the first song released but this is how the journey led him. I've posted the song below and when you listen to the lyrics, he's saying that no matter where his father is, he knows he can hear him, which is fitting for his first song. I have no idea how Wolf can get through singing that without breaking down, I can't get through listening to it without reaching for some tissues.
While speaking to Howard Stern, Wolf said he's not doing well, overcome with grief over losing his father. I hate to hear how much he's suffering but it is also refreshing to hear someone admit publicly that loss hurts. Sure, we'll carry on, but it takes time to mourn and it really is okay to say that. Also in that Stern interview, Wolf said that when the cancer came back it was aggressive, but through treatment, they were given three extra years with Eddie, "At the end of 2017, he was diagnosed with stage four lung cancer and the doctors were like, 'You have six weeks. And then he went to Germany. Whatever the f— they do over there, it's amazing because I got three more years with him." I know it's not universal, but it really is amazing when treatment can buy you time. My father-in-law was given four years when he'd been given six months. My mother was given four months just four weeks ago and we think we just bought a year plus with last week's surgery. I know Wolf misses his father but it's beautiful that he sees the gift he was given with those extra years
Here is the music video for Distance. Both CB and I really like it. The video is poignant, it's home movies of Wolf and Eddie, showing how much they adored each other. It's emotional on its own, but watching it as I sit with my mother battling with cancer during the longest stretch I've ever been away from my kids, I haven't stopped crying.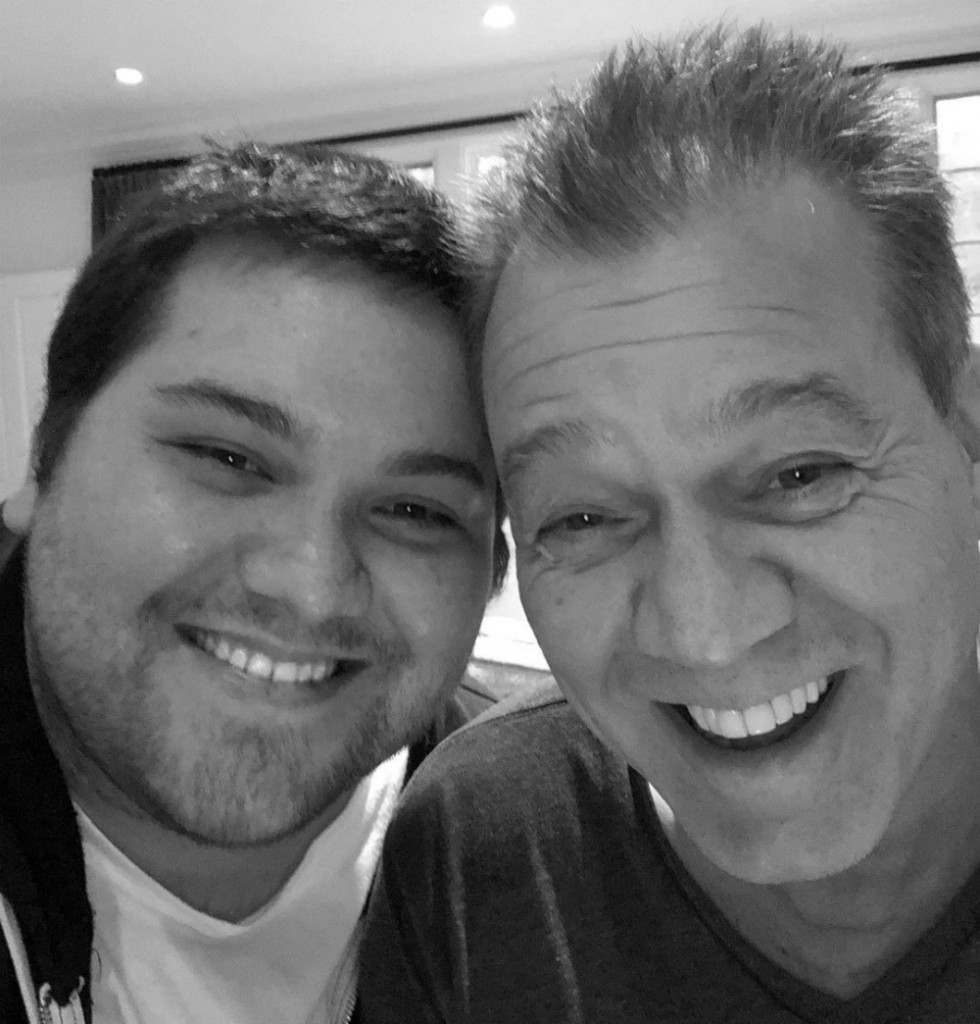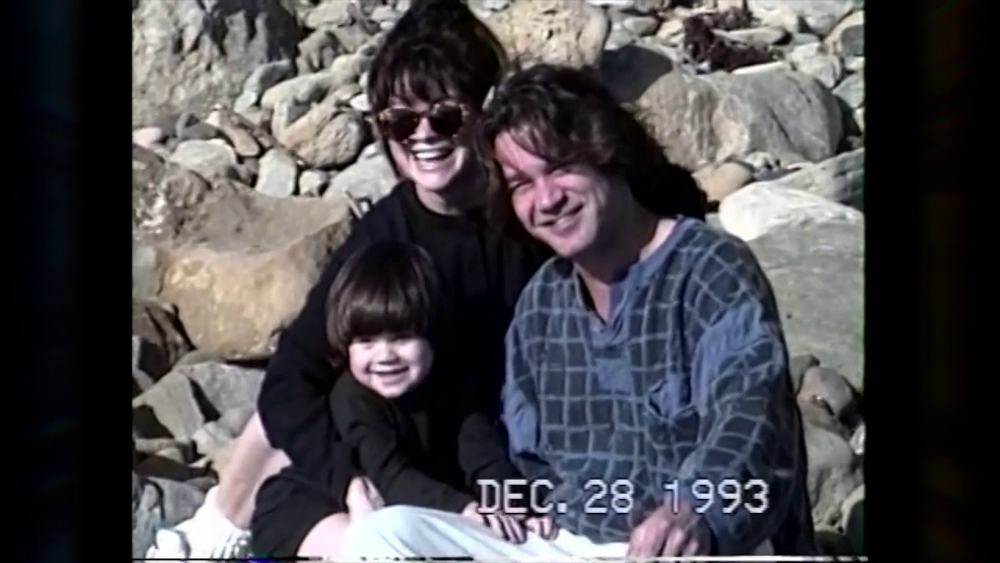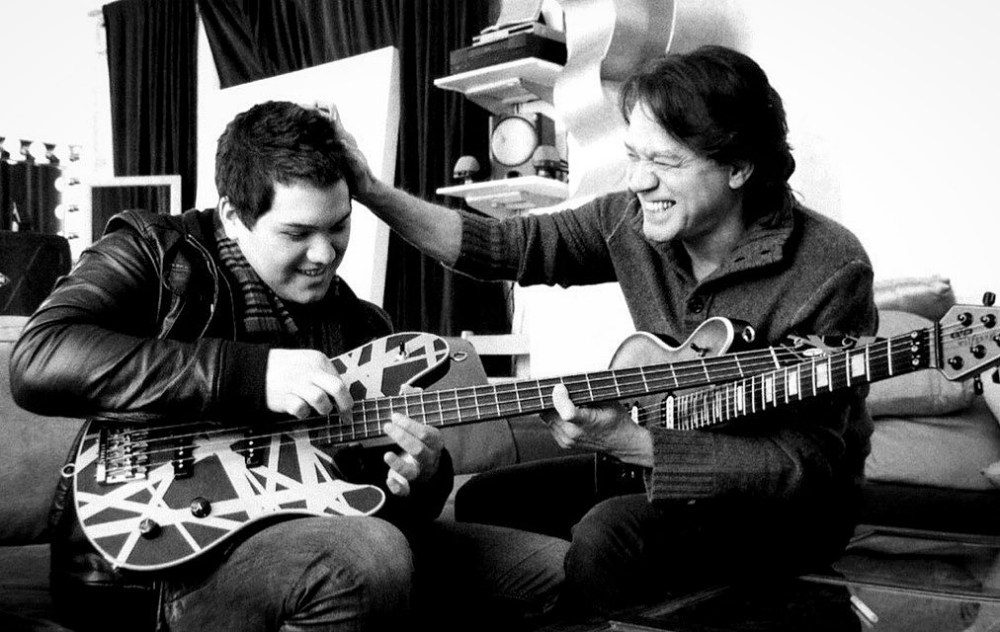 Photo credit: Getty Images, YouTube and Instagram