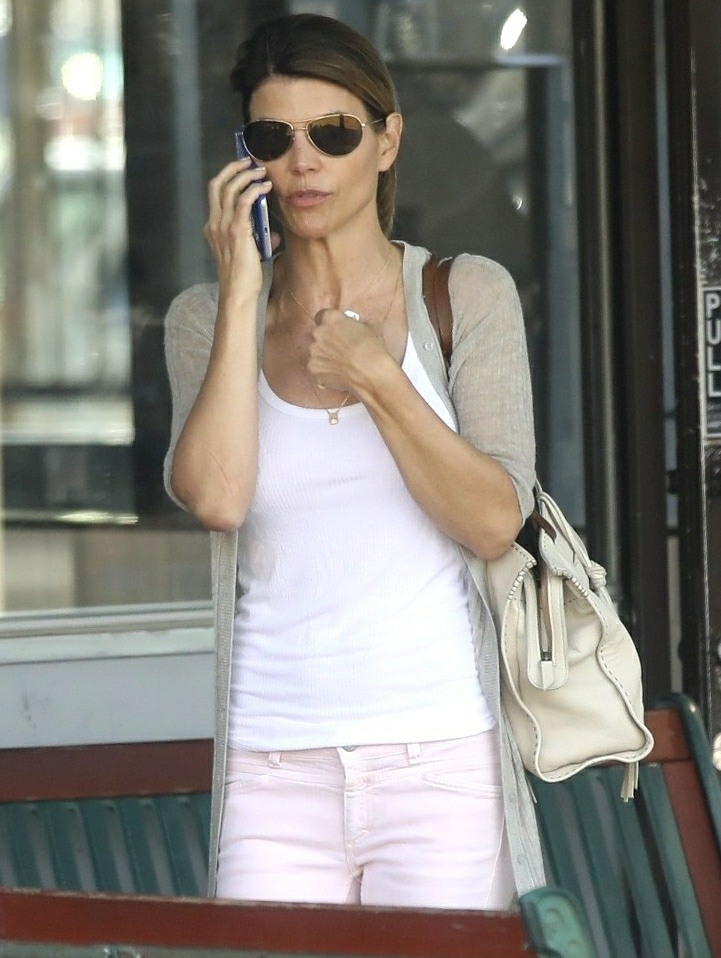 It is absolutely WILD to me that Lori Loughlin uses her prison phone privileges to call up her publicist. This is the second time in two weeks where a story has been released to one of the major gossip outlets which include quotes from a "source" who must be Lori Loughlin. She's been trying to narrate her entirely self-made criminal ordeal this whole time, mostly through People Magazine. I just figured that once she was actually locked up, we wouldn't get the f–king weekly updates on How Is Poor Faith-Based Lori Loughlin? After previously telling her publicist that she was a "wreck" her first few days in prison, Lori wants us to know that she hasn't had any problems so far.
Lori Loughlin is adjusting to her life behind bars. The Full House star, 56, reported to prison on October 30 to serve a two-month sentence for her role in last year's high-profile college admissions scandal. She is housed at FCI-Dublin in northern California. Almost three weeks into her sentence, a source who has spoken with her tells PEOPLE that she is adjusting to the daily prison routine.

"She has not had any specific problems," the source tells PEOPLE. "No one has tried any s— with her. No one is bullying her. The guards aren't treating her any differently than other inmates."

Still, the source says, there has been an adjustment period.

"She was a little weepy on her first night there," the source says. "But she pulled herself together quickly. Now she's resolved to finish her sentence with her head held high.

Loughlin has resolved to use her time behind bars to better herself, according to the source.

"She is using this time to focus on herself, but she's also interested in hearing the stories of the other inmates," says the source. "She realizes she's no better and no worse than any of them. She feels like once this is over, she can return to real life: wiser, humbler, and better."
I am laughing my ass off at that last line. "She feels like once this is over, she can return to real life: wiser, humbler, and better." Lori isn't merely narrating her own criminal ordeal, she's got a f–king Hallmark Channel screenwriter ghost-writing her thoughts. As many have pointed out, this whole thing does have the feel of a Hallmark Channel movie – someone perky and white gets thrown into a photogenic, low-security prison with tennis courts, and she learns life lessons from sassy, attractive prisoners, and then she reunites with her family on Christmas Eve.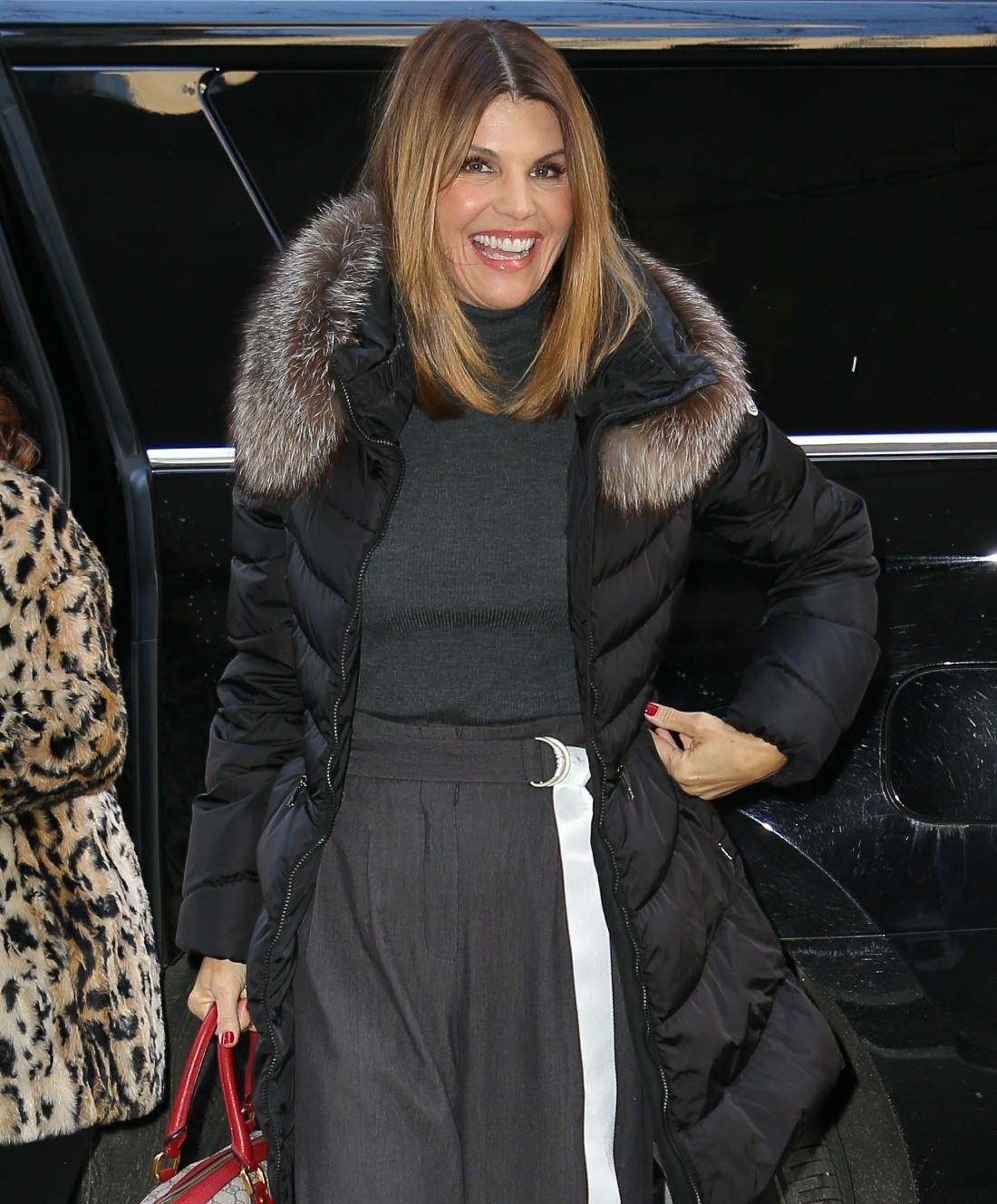 Photos courtesy of Backgrid.