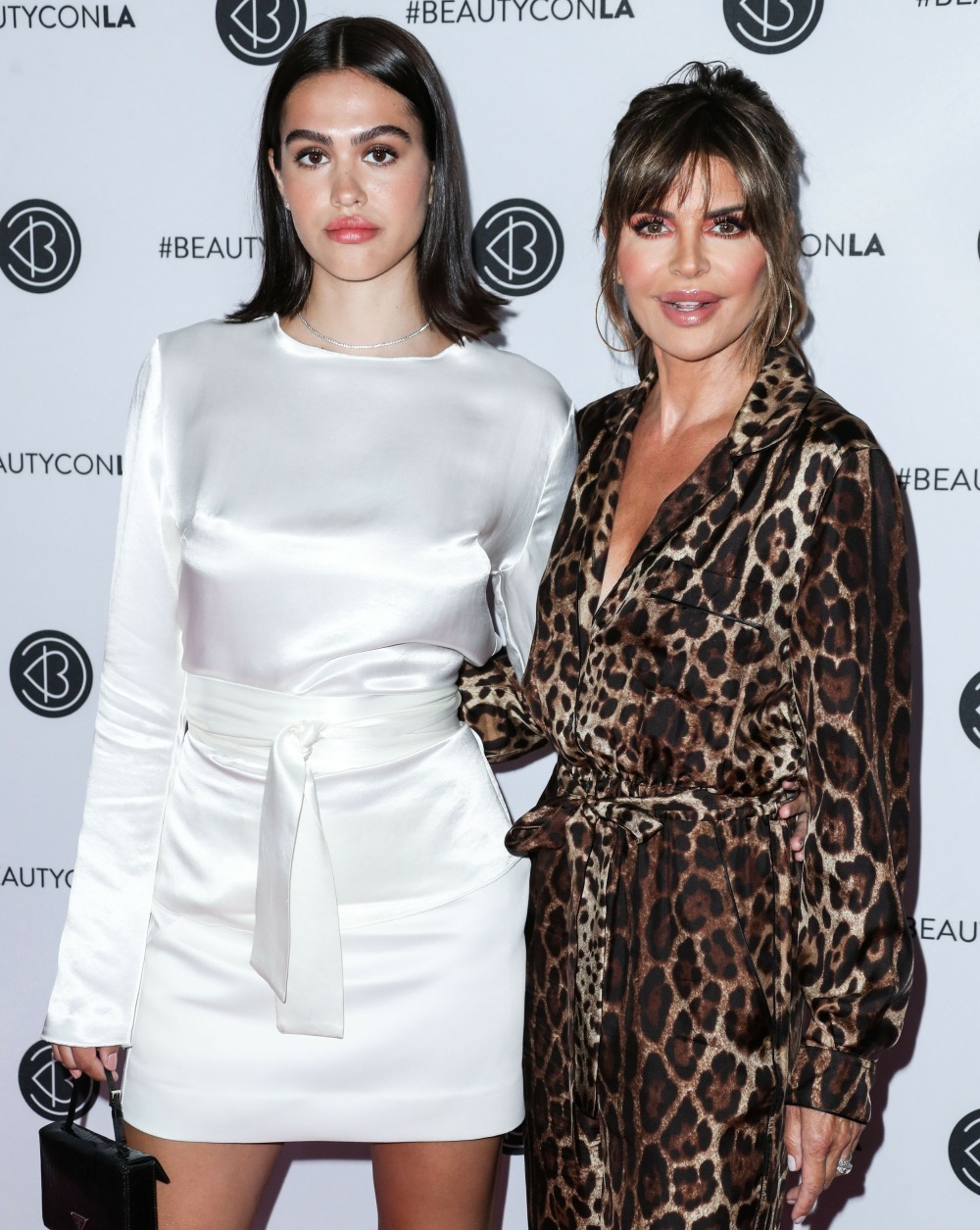 As we now know, Amelia Hamlin and Scott Disick are happening. They were first seen together around Halloween, and this week they did their first coupled-up beach pap stroll. He's 37 years old, a father of three and he has a history of substance abuse issues. Amelia is 19 years old and has been open about her eating disorder. I'm hoping that this doesn't last. But here we are. When Sofia Richie took up with Scott when she was just 19 years old, her parents weren't happy about it but they basically shrugged it off, and Sofia and Scott ended up being together for about three years. Will Amelia's parents react differently? Lisa Rinna already ran to E! News to speak about it as an unnamed source.
How Lisa Rinna & Harry Hamlin are reacting to Amelia's new relationship: "Harry and Lisa were sad to see Amelia and Mercer Wiederhorn split because they loved Mercer," a source exclusively shared with E! News. "He was like family, but they understand." As for Amelia spending time with Scott, the source said both parents "believe this is just a phase."

An eyewitness describes Scott & Amelia's pap stroll: Over the weekend, Scott and Amelia drove up to Santa Barbara again to spend the day on the beach near the Rosewood Miramar Beach Hotel in Montecito, Calif. "They took a walk and enjoyed the incredible weather," an eyewitness shared with E! News. "Scott pulled Amelia in close and put his arm around her. Then they had lunch by the beach and were chatting and laughing. They enjoyed the afternoon and sat up on a balcony enjoying the view." The eyewitness said the duo later drove back home where they stopped for dinner at Taverna Tony located near the Malibu Country Mart.

Scott isn't super-serious about Amelia: "Scott's having a good time," the source shared. "He's getting to know Amelia and enjoying her company. They are spending a lot of time together but it's nothing serious. He's having fun with it."

Lisa can't help herself: As a source explained, "Lisa's Real Housewives of Beverly Hills co-stars' eyebrows are definitely raised." But as the Rinna Beauty founder once said, "It's only true when it comes from my lips."
Back in the day, celebrities like Kim Kardashian, Paris Hilton and the K-J clan would get paid to "host" parties at clubs. I wonder if Scott Disick has found a new revenue stream: get photographed with a teenager, be in a weird relationship for some amount of time and make the girlfriend some kind of gossip "name." Does he get a percentage of the photos he arranges? Or does Lisa Rinna just pay him a flat fee?
Scott Disick, 37, puts his arm around a bikini-clad Amelia Hamlin, 19 as the pair confirm their budding romance https://t.co/xi2plqQrSl

— Daily Mail Celebrity (@DailyMailCeleb) November 17, 2020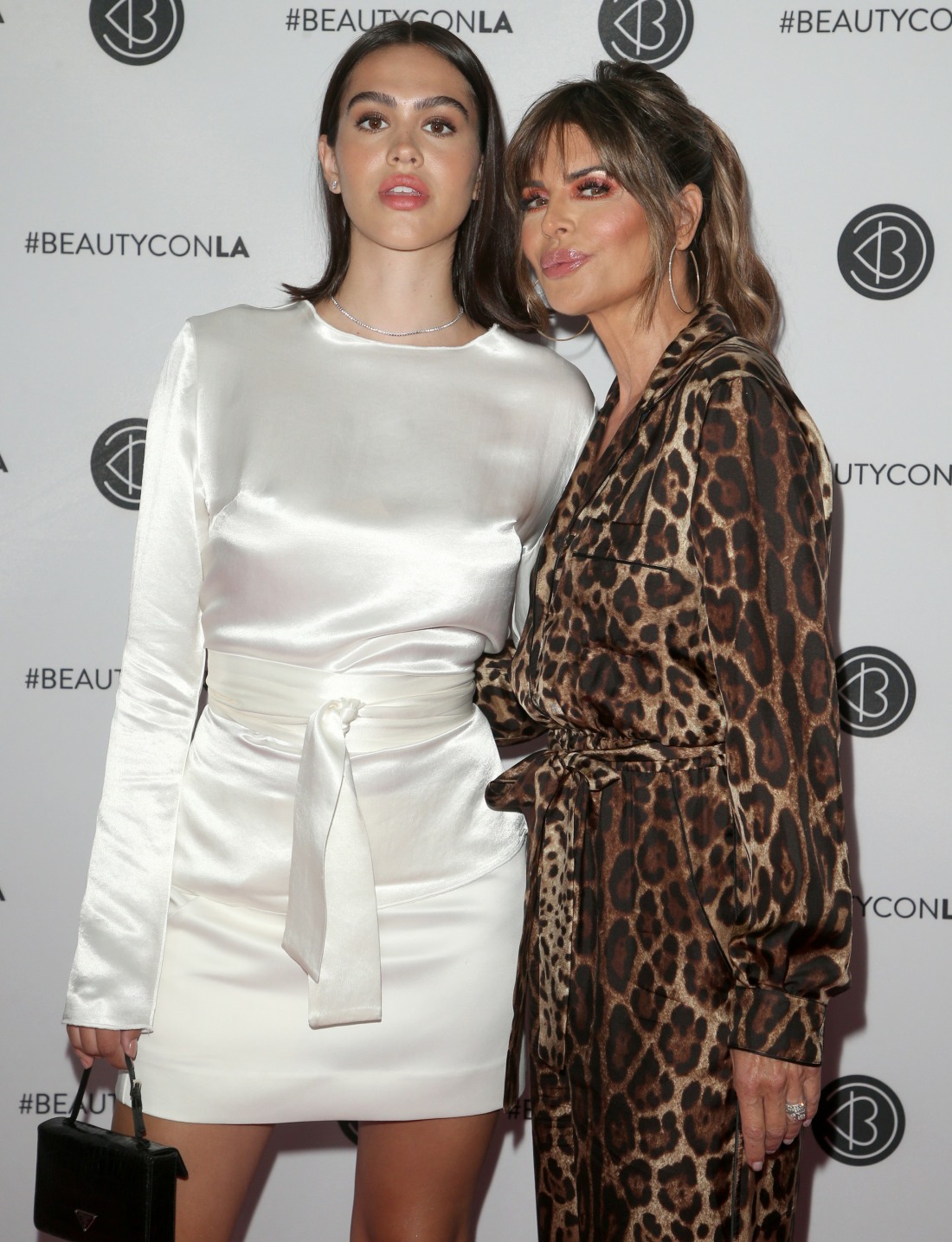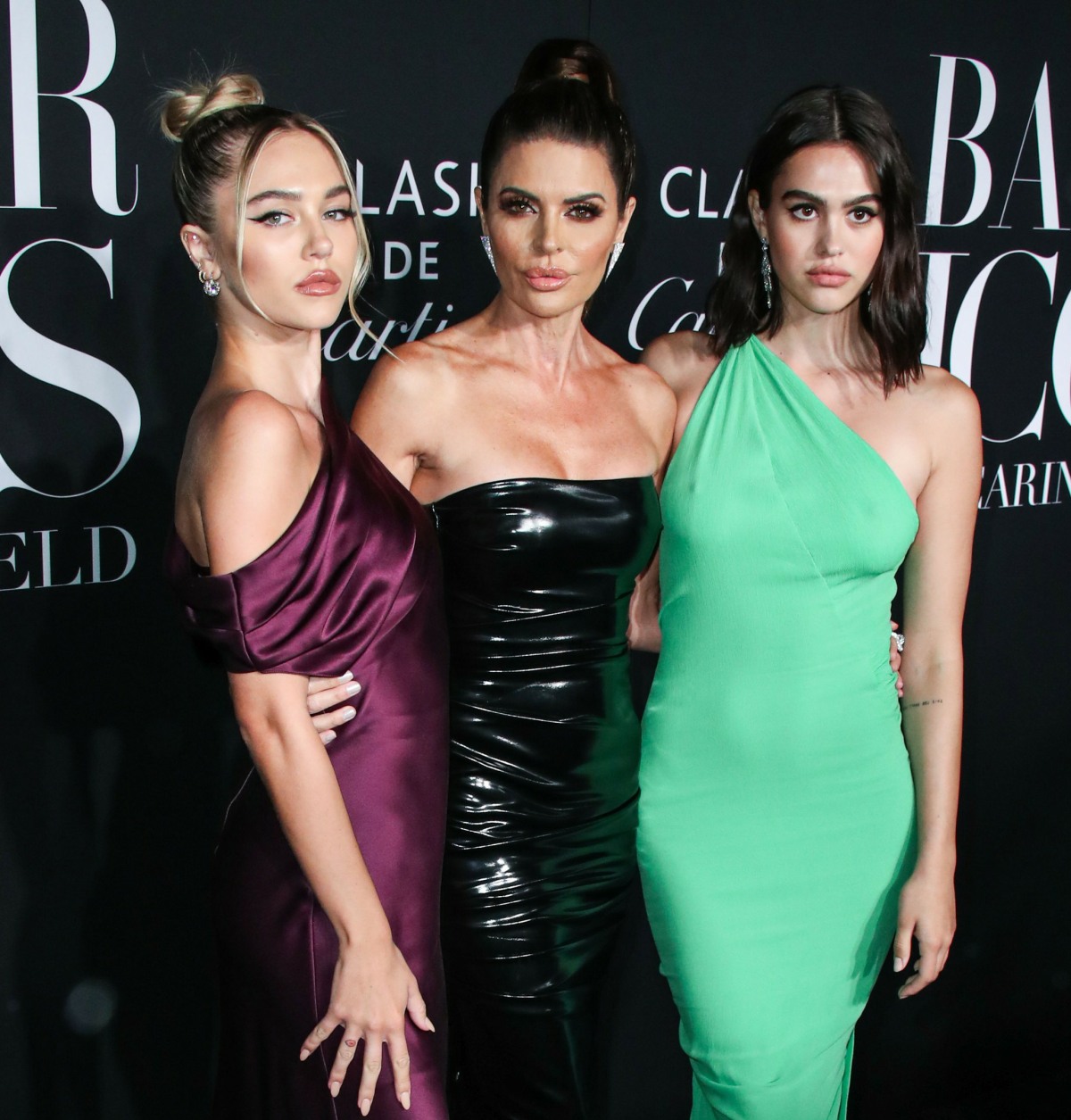 Photos courtesy of Backgrid, Avalon Red.