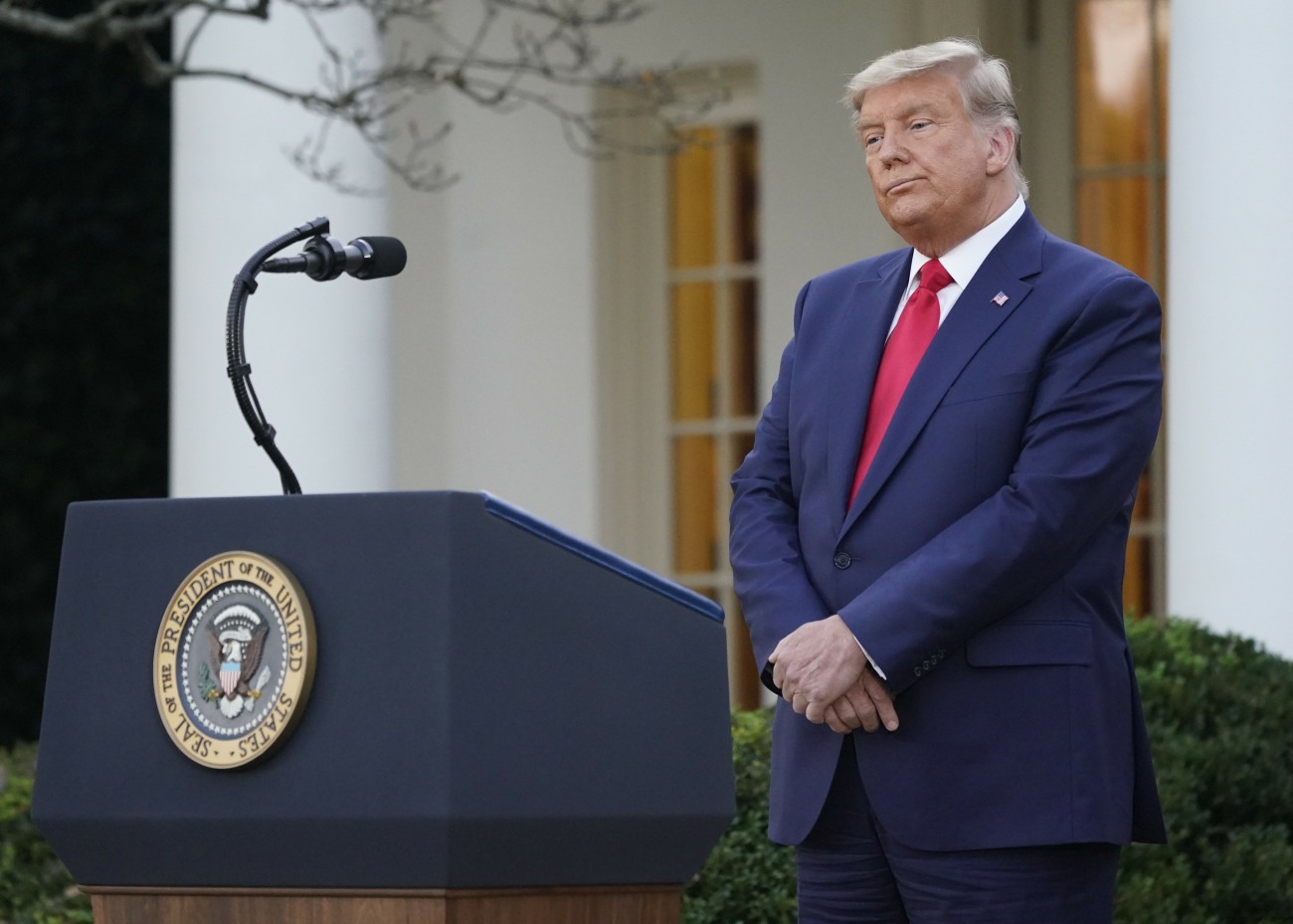 From where you sit, is the transition going as expected? I knew that if Joe Biden won, the transition period would not be easy. I knew Donald Trump would be a suckbaby loser and that he would pout and fume and try to terrorize everyone with his itty-bitty baby fists. But I guess I didn't expect elected Republicans to back up his temper tantrum so thoroughly? That's been the unexpected part – the fact that elected Republicans in local, state and federal government are all like "yeah, we're the Party of White Tears and Karen Tantrums." All of which is happening as Donald Trump goes Full Grey Gardens:
With Giuliani losing his games of 3-D and regular chess, Trump's campaign and legal teams have reportedly been thrown into disarray, with backstabbing and chaos and power struggles. Trump himself, meanwhile, has been pretty much AWOL since he lost the election. He's only made two public appearances—showing up late to Arlington National Cemetery on November 11 to spend 10 minutes at a Veterans Day ceremony; remarks touting recent progress on the COVID vaccine—since his despotic rant in the briefing room of the White House on November 5, when he baselessly alleged a massive voter fraud conspiracy was being perpetrated against him.

"It feels like bunker mentality," an administration official told CNN on Tuesday. Indeed, the Trump White House these days has been more like Grey Gardens, with the reclusive president emerging only to play golf at his nearby Virginia club. Appearing to have largely abandoned his presidential duties, to the extent he ever sought to fulfill them, Trump's only activities of late have been settling scores with insufficiently loyal officials—Chris Krebs, the top cybersecurity official in the Department of Homeland Security, became the latest purge victim after defending the integrity of the election—and wailing on and on about voter fraud on Twitter, which has slapped a warning label on a majority of his posts in recent days.

While his disinformation campaign may be paying off (half of Republicans in a Reuters/Ipsos poll released Wednesday believe Trump won the election but that it was "rigged" against him), even some of his allies seem to be getting tired of the act and appear ready to give up the ghost. The Wall Street Journal editorial board on Tuesday demanded he either produce evidence to back up his claims of improprieties with voting machines or shut up. Republicans not named Lindsey Graham gradually seem to be acknowledging Biden as the president-elect, and Politico reported Wednesday that several GOP senators were spotted fist-bumping Kamala Harris in apparent recognition of her imminent ascension to the vice presidency. And even Fox & Friends appears ready to move on, with Brian Kilmeade urging Trump—a loyal viewer of the program—to let the Biden transition move forward. "It's in the country's best interest if he starts coordinating on the virus and starts coordinating on security with the Biden team," Kilmeade said.
So, let me ask Republicans – does this tantrum end with a bang or a whimper? Will there actually be some kind of come-to-Jesus moment where elected Republicans around the country are like "yeah, Joe Biden and Kamala Harris won"? Or will we still be playing these dumbass fascist f–k games one month from now?
The NY Times had a summary on the Trump campaign's continuing efforts to block certifications and demand endless recounts in states Joe Biden won, with some local Republicans backing up those delusions. So no – even if there is some movement to come to reality, there are still enough dumbf–k crybaby losers around throwing tantrums, so it's still going to take a while.
Oh, and don't forget about Trump terrorizing all of us with his unhinged tweets this week. He goes on these delusion-benders on Twitter and after all this time, no one knows what to do about it (hint: just delete his Twitter).
…AND I WON THE ELECTION. VOTER FRAUD ALL OVER THE COUNTRY! https://t.co/9coP3R44UQ

— Donald J. Trump (@realDonaldTrump) November 18, 2020
Wrong! At first they voted against because there were far more VOTES than PEOPLE (Sad!). Then they were threatened, screamed at and viciously harassed, and were FORCED to change their vote, but then REFUSED, as American patriots, to sign the documents. 71% MESS. Don't Harass! https://t.co/n5frpesHfD

— Donald J. Trump (@realDonaldTrump) November 18, 2020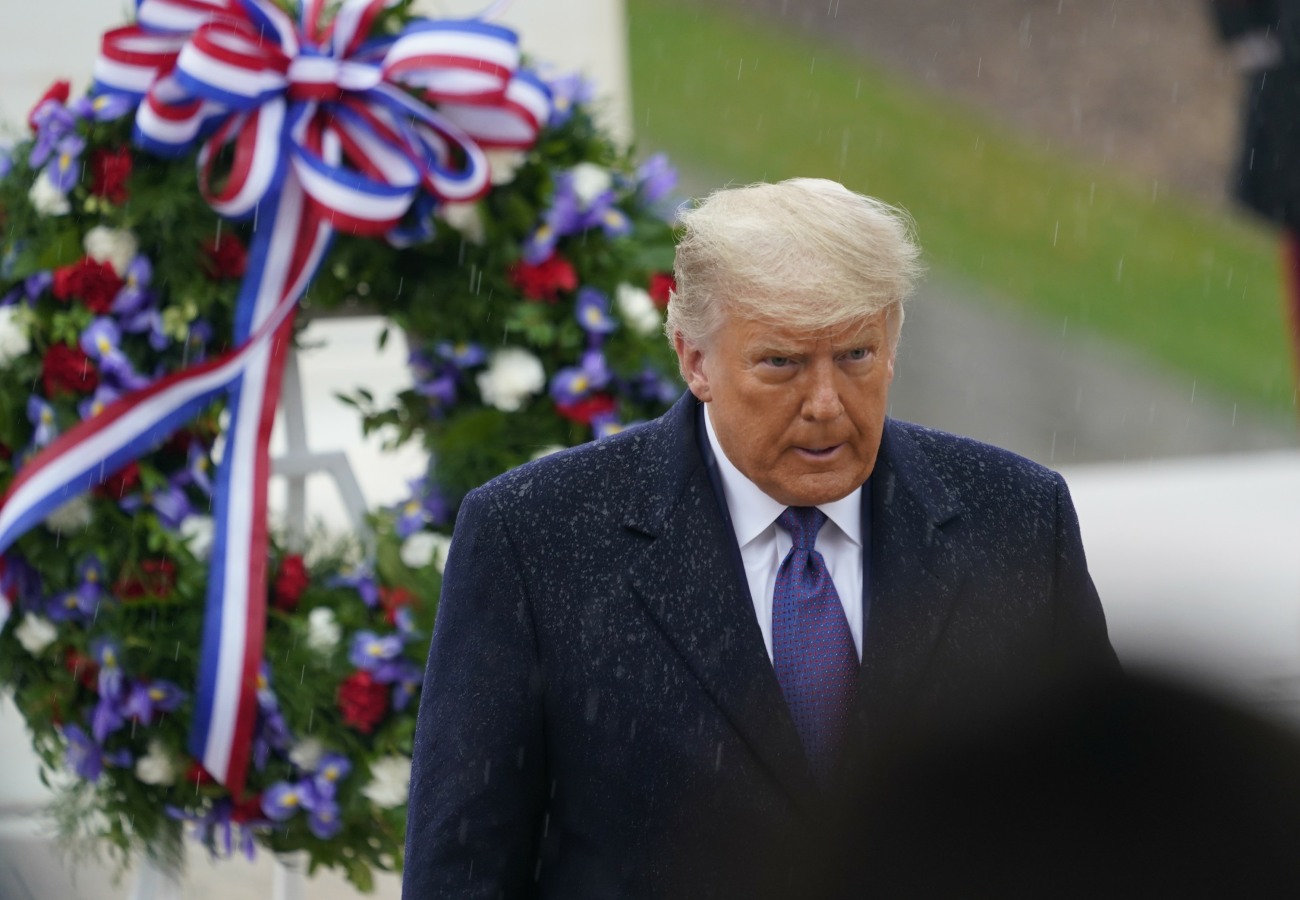 Photos courtesy of Avalon Red.