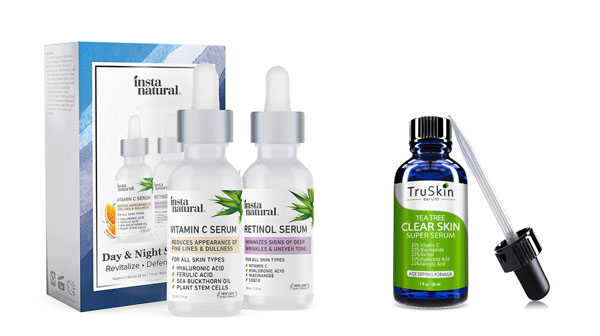 From CB: I've been making a lot of recommendations for kitchen appliances, because I'm ready to settle in again. I'm making myself wait because I just got a Kitchenaid mixer with a pasta maker attachment. However I've owned an air fryer for a few years now and still use it many times a week. If you don't have one yet I highly recommend you get one. My mom bought this airfryer from GoWise last month and has been raving it about it. It has over 15,000 reviews, 4.6 stars and a B on Fakespot. Also both Ellie and DameJudie commented that they ordered the AM/PM serums by Instanatural that we featured in June and love them. DameJudi wrote "They're great, and I mix the PM serum with the Tea tree oil serum that was recommended-my skin has never looked better!"
A scratch off habit tracker poster to keep you accountable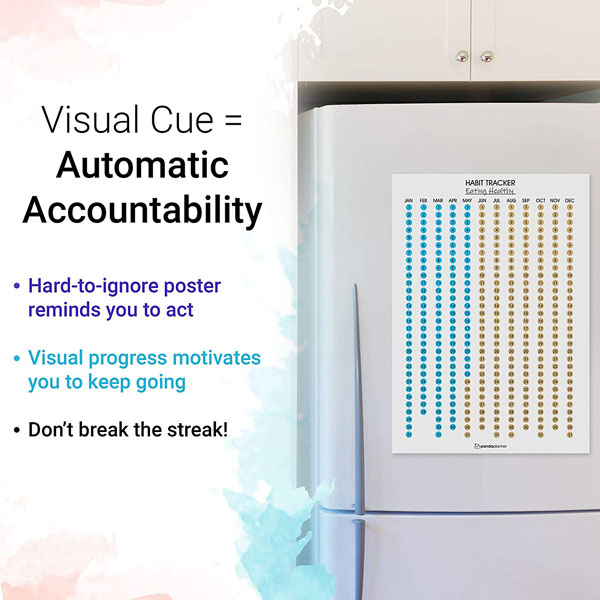 From CB: The original Panda Planner is highly rated, and I use their printables on the weekends to help plan my day. (Here's a link to an article about how I schedule and plan my day.) This scratch off habit tracker by Panda Planner combines the joy of scratching little circles to help keep you motivated. Plus it comes with a metal pick. You just fill out the habit at the top. For me that would be cooking probably, since I'm eating too many snacks and convenience foods. These are $15 and have 27 ratings (they're new), 4.5 stars and a perfect score on ReviewMeta. They come in three formats. You can get the 3 times a week or 5 times a week poster or the one that has a scratcher for every day of the year! Reviewers like how simple and motivating it is and write "It really helps me stay on track, I don't want to miss a day!" "This habit tracker was the extra boost that I needed to keep up with my workout routine!"
A nighttime age-defying serum for clearer, bright skin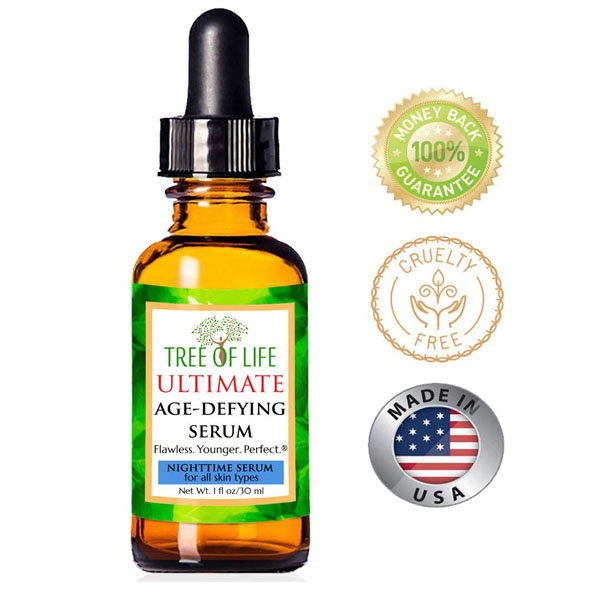 From CB: Tree of Life's Ultimate Age-Defying Nighttime serum has beneficial proven ingredients like vitamin C, hyaluronic acid, salicylic acid and niacinamide. It has over 1,000 ratings, 4.4 stars and a B on Fakespot. Women say it's a great serum with multiple surprising benefits. The call it "the best ever serum" and say "In the week since I've been using it, any breakouts have cleared up, my pores look noticeably cleaner, my skin is soft, hydrated and glowy in the morning, and my PIH is already lightening." "I have used it twice per week & my skin has already shown results. It is noticeably smoother, and I have not had any breakouts." "I bought this serum to help with skin tone and wrinkles and I was not even expecting it help with the bumps but it has all but eliminated them and now I finally have my smooth skin back." This also comes in a daytime formula.
A squirrel house toy to delight your dog Christmas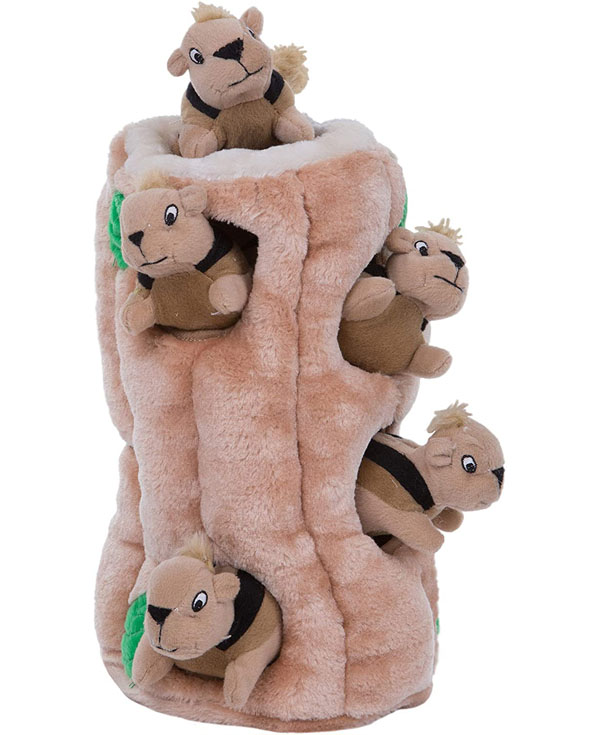 From CB: I know pets don't know it's Christmas, but they always love to get treats and toys. This Hide-A-Squirrel squeaky plush toy by Outward Hound comes in four sizes, all under $20, and has a whopping 27,000 ratings, 4.5 stars and a B on Fakespot. There are different versions like bird, pizza, hedgehog and a festive gingerbread. Pet owners say this is their dog's favorite toy and are astonished that their dogs can't destroy this thing. "This is her favorite toy. She carries the squirrels around like they're her babies. Her favorite pull toy is the squirrel house and its held up better than any toy." "As soon as I showed my dog the toy he went crazy. I hide the squirrels in the trunk and he loves shoving his snout in the opening and pulling the squirrels out. Maybe he feels like he's hunting, or perhaps it makes him feel like an apex predator, but he loves it, lol. I bought the small size for my 10lbs dog. The squirrels are just the right size and fit perfectly into his mouth."
Egg peelers would make thoughtful mini-gifts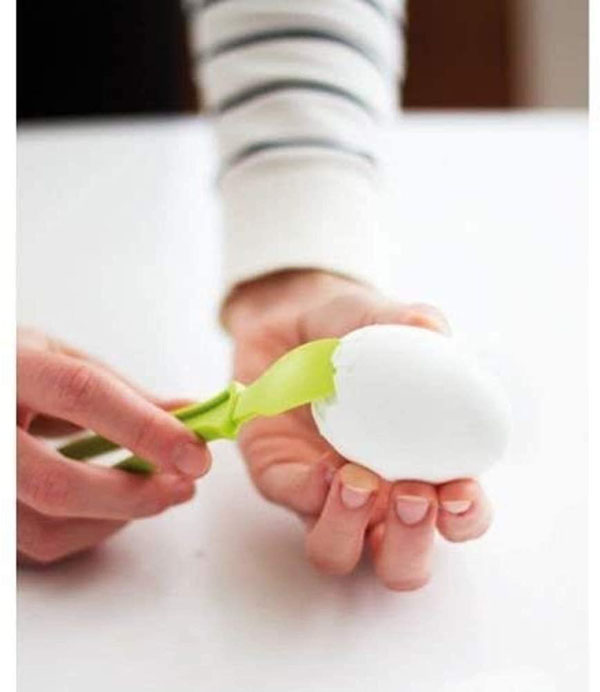 From Hecate: As I mentioned a few weeks ago, we make a lot of ramen and therefore peel a lot of eggs, mostly unsuccessfully. So these would be perfect! I mean sure, I'll miss the countless arguments about who has the better method to peel the egg and ultimately takes off as much flesh as everyone else, but it will be nice to have an unblemished egg for once. Plus, just think of the confusion your family will have when they pull this from their stocking or Hanukkah wrapping. And with two for $9 they're a bargain! ReviewMeta confirmed the 4.2 stars given from almost 600 reviews on Amazon. One issue I have is I buy cage-free or open range eggs, which stick to the shell more, but I am assured these babies still work, "Our friend has laying hens, and she is always giving us fresh eggs… peeling them after hard boiling is a nightmare. Now have them peeled in a third of the time and they are near perfect ovoids." Not only do they work, they get the job done quickly, "By the time my coffee finished brewing, I had peeled ten eggs."
An instant print camera for your hard to shop for teen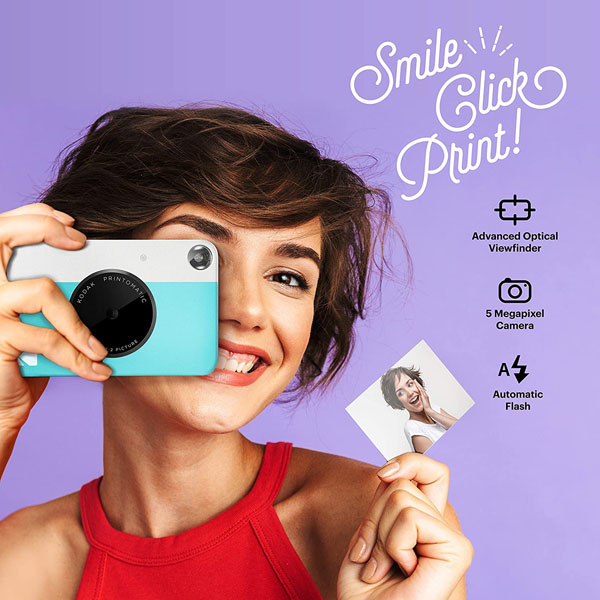 From Hecate:I just purchased this for my teen daughter for Christmas. She's got a good camera on her phone but she never prints the photos. Heck, she rarely downloads them. So I thought it would be fun for her to have some photos she could actually tack to her bulletin board. There are a ton of options for these instant print cameras (what's old is new again, right?) but I didn't want to spend $150 so I opted for this Kodak version. It comes in six different colors, all with a retro look to them. You can buy the camera for $50 or bundle it with other options like photo paper, stickers, pens, etc. You can also purchase those items separately. Over 2,600 reviews said it earned 4.3 stars and ReviewMeta agreed. Many of the reviews said it's a solid camera for this price, "I'm amazed both at the quality and longevity of these photos." Honestly, this is the review that sold me, "I couldn't find a better gift for my teenager !!! What a great idea not to have to go on a computer and go the old way and those teenagers have the pictures so professional and so quick I definitely highly recommend this camera especially for this price."
A rechargeable beanie skullcap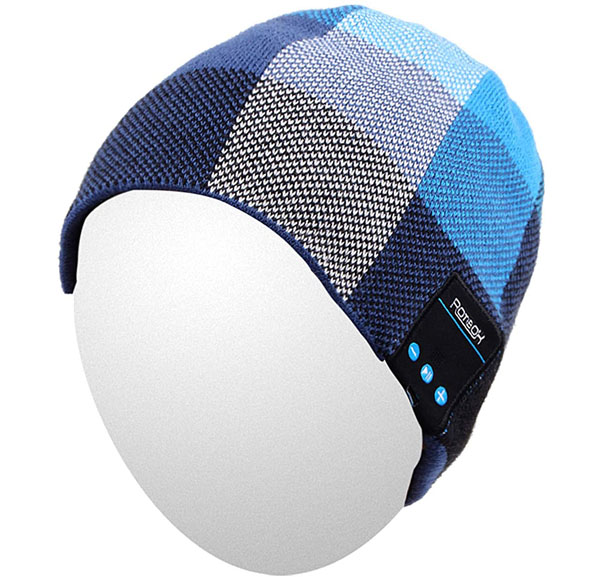 From Hecate: I am seeing these bluetooth beanies all over the place and in colder places, this would be a great gift. I'm thinking about this for my son even though we're in Southern California. He listens to music everytime we leave the house, I think he'll love this. This particular one that Amazon recommended comes in a bunch of styles and colors for right around $30. It has 4.1 stars according to ReviewMeta and 480 reviews. One review said that even though it's got multiple jobs, it does them well, "As a hat it's very comfortable and warm. The Bluetooth has pretty good range. Great sound from the two speakers." And the best part is, you won't have to listen to your kid's music if they're wearing it, "Son wears this constantly and adores it. Hes not one to walk around with headphones in. on low volume, you cant hear it unless you stand right next to him"
Pretty House pajamas for you and your loved ones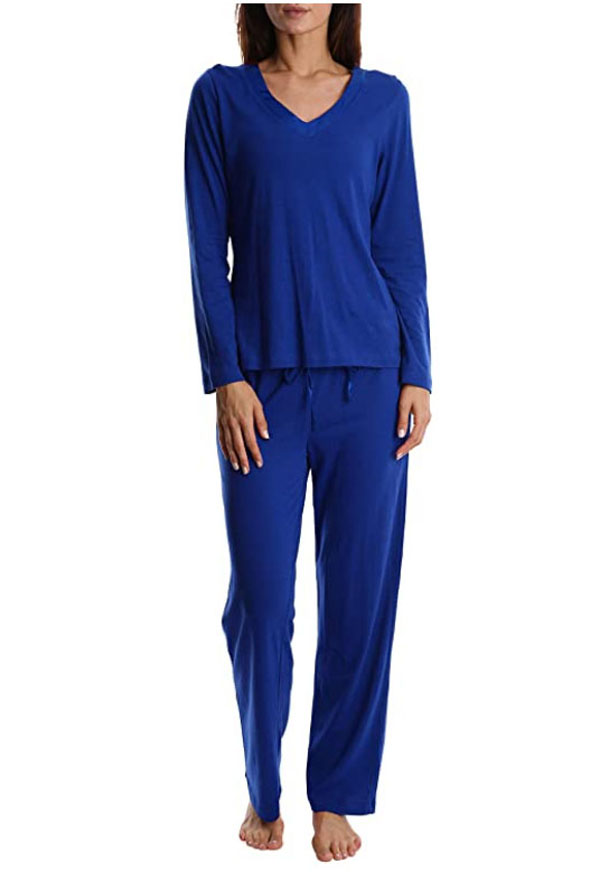 From Hecate: The other day my dad and I were about to pick up some flowers for my mom who's been poorly. But at the last minute we decided to get her some new pajamas because she's in them all day. Oh my gosh, she was so excited. So it gave me the idea to give out a few sets as gifts this holiday since so many of us have a little extra time around the house. I thought this simple pair of Blis loungewear were so sleek and I love the five colors they come in. I'm going to get the Sapphire for myself and since they are only $25, I might get the black too. They have 85 reviews and 4.4 stars on ReviewMeta. Customers said they were the perfect weight, "Material is perfect! Not too heavy and not too light!" Many said the set looked nicer than regular pjs, "It is so comfortable and so pretty it looks like you could actually go out and it." A few customers suggested going a size larger if you prefer a flowy fit.
Thanks for reading and commenting on our affiliate post! If you make any purchases through these links we get a small percentage and appreciate it!