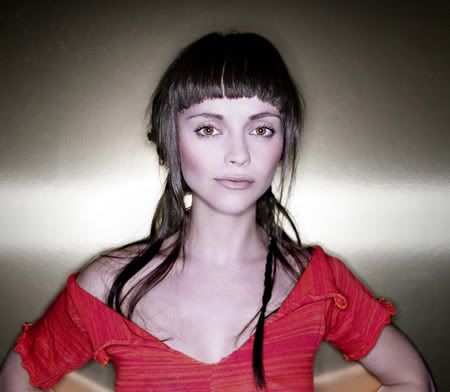 Here's a recent Christina Ricci photoshoot that emphasizes her bobble head and gives her a creepy, other-worldly look. The guy who posted the photos notes that she has a tattoo on her right breast that's visible in the picture of her in a red shirt.
These pictures remind us of the Gallery of the Absurd's "Hollypops," although Ricci looked healthier in the face in the illustration: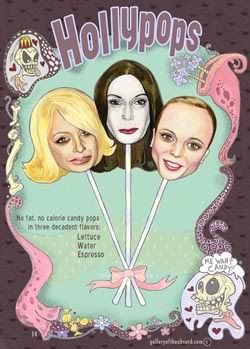 As of mid March, Ricci was shooting the film "Penelope" in London, in which she plays a woman trying to overcome a family curse that left her with a snout like a pig. Reese Witherspoon has a supporting role.
Pictures [via]