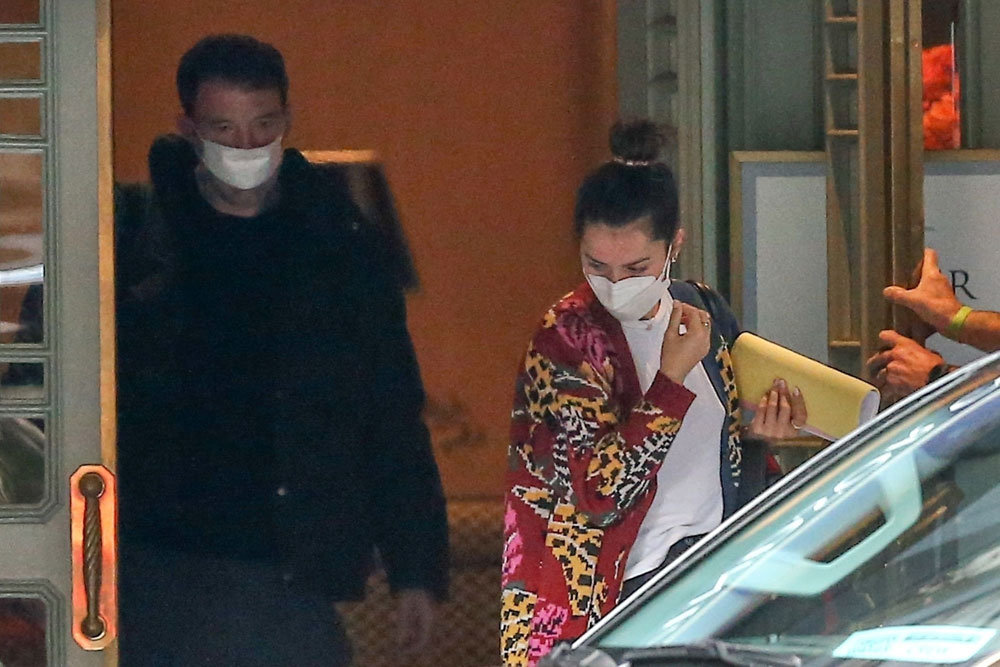 It's been months since we've seen loved-up paparazzi photos of Ben Affleck and Ana de Armas. As I always say, the photos dried up quite coincidentally after a Washington Post article calling them the "world's first pandemic celebrities." They've been off working on projects, sometimes together. Well now we get to witness them again thanks to a very "lucky" photographer who just happened to be there when now-skinny Ben was smoking on a balcony in New Orleans, kissing Ana the whole time. That's so gross I could not date a smoker, not to mention someone who was smoking WHILE I was kissing them. I guess love is noseblind too. I might say that they were filming a scene together but People specifies that this photo was taken while they were taking a break. Oh and Ana had a ring on her left hand that looked super suspicious, but People, which was featuring this photo of them on top of their site on Sunday, points out that it's a prop ring for the film she's working on. She couldn't be bothered to take it off, huh.
While Affleck, 48, and de Armas, 32, took a break this week from doing reshoots for their new psychological thriller Deep Water, photographers captured the pair, who had not been spotted together in several weeks, sharing a kiss on a balcony.

In one image, de Armas sat on the balcony's railing as she held up her left hand, showing what appeared to be a diamond ring on her left ring finger, while Affleck smiled at her lovingly.

One source tells PEOPLE that the ring is simply a piece of costume jewelry from the movie the couple is currently filming together, in which they play a married couple.

PEOPLE has reached out to Affleck and de Armas' reps for comment.
As People mentioned, Ben and Ana are in New Orleans to do reshoots for Deep Water, where they first met on set over a year ago. What does that say about this film that it wrapped a year ago and now they're doing reshoots? Is Deep Water going to be Ben and Ana's Gigli? It's directed by Adrian Lyne (Indecent Proposal, Fatal Attraction, Flashdance, Unfaithful) so it could be amazing or it could be a stinker. It's based on an original novel by Patricia Highsmith and the screenwriter who adapted it, Zach Helm, does not have a lot of credits so we'll see. There's your Afflarmas update, they seem to be doing fine. Will they last until this movie comes out next year?
Ben Affleck and Ana de Armas Share a Kiss While Filming Together in New Orleans​ https://t.co/Iv9cHOQyoJ

— People (@people) November 21, 2020
We don't have the kissing photos which you can see at People above, but we do have these photos of Ben and Ana leaving their hotel in New Orleans. Look at Ben's tiny mask! What the hell? At least Ana is taking mask-wearing seriously now. It took her a while.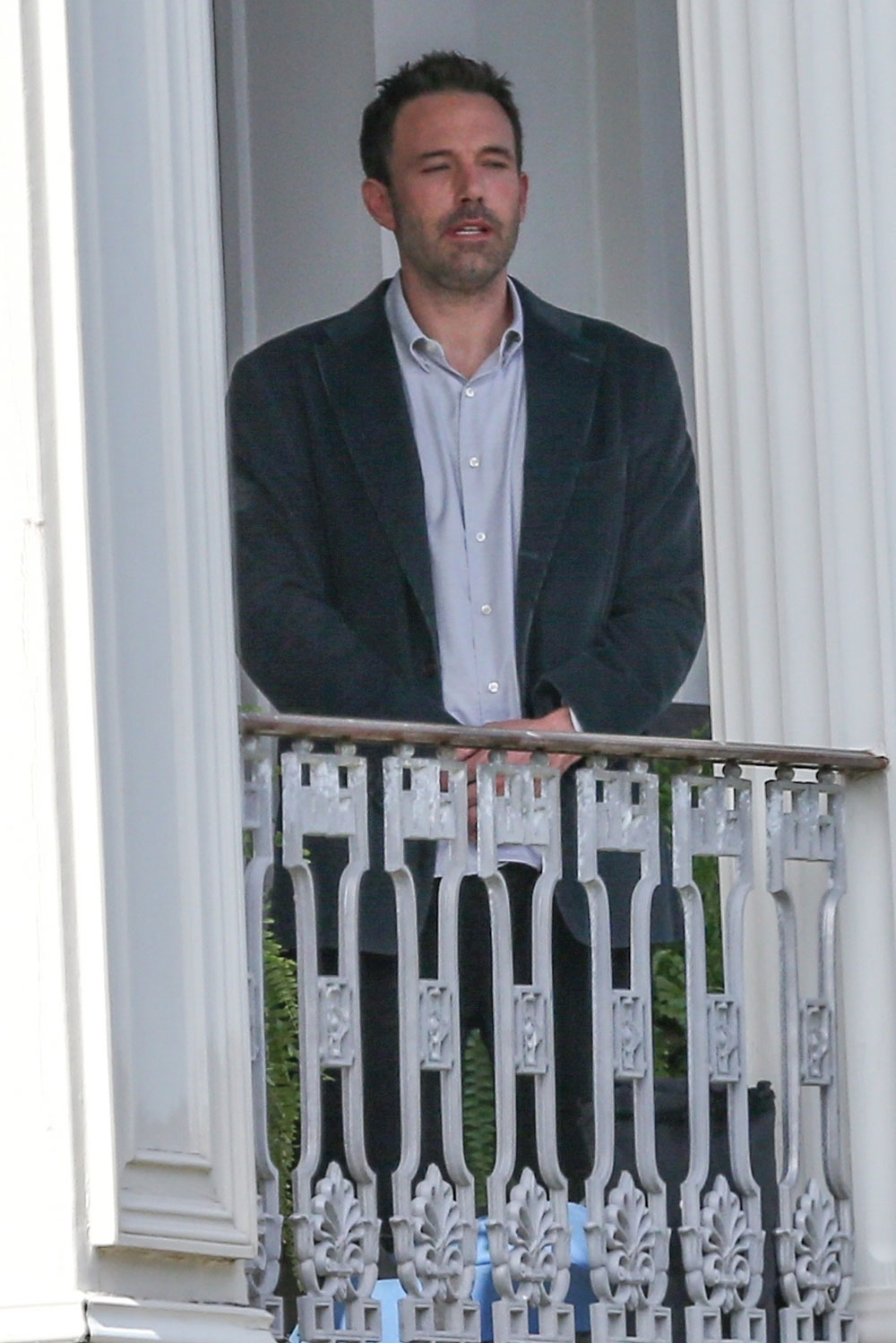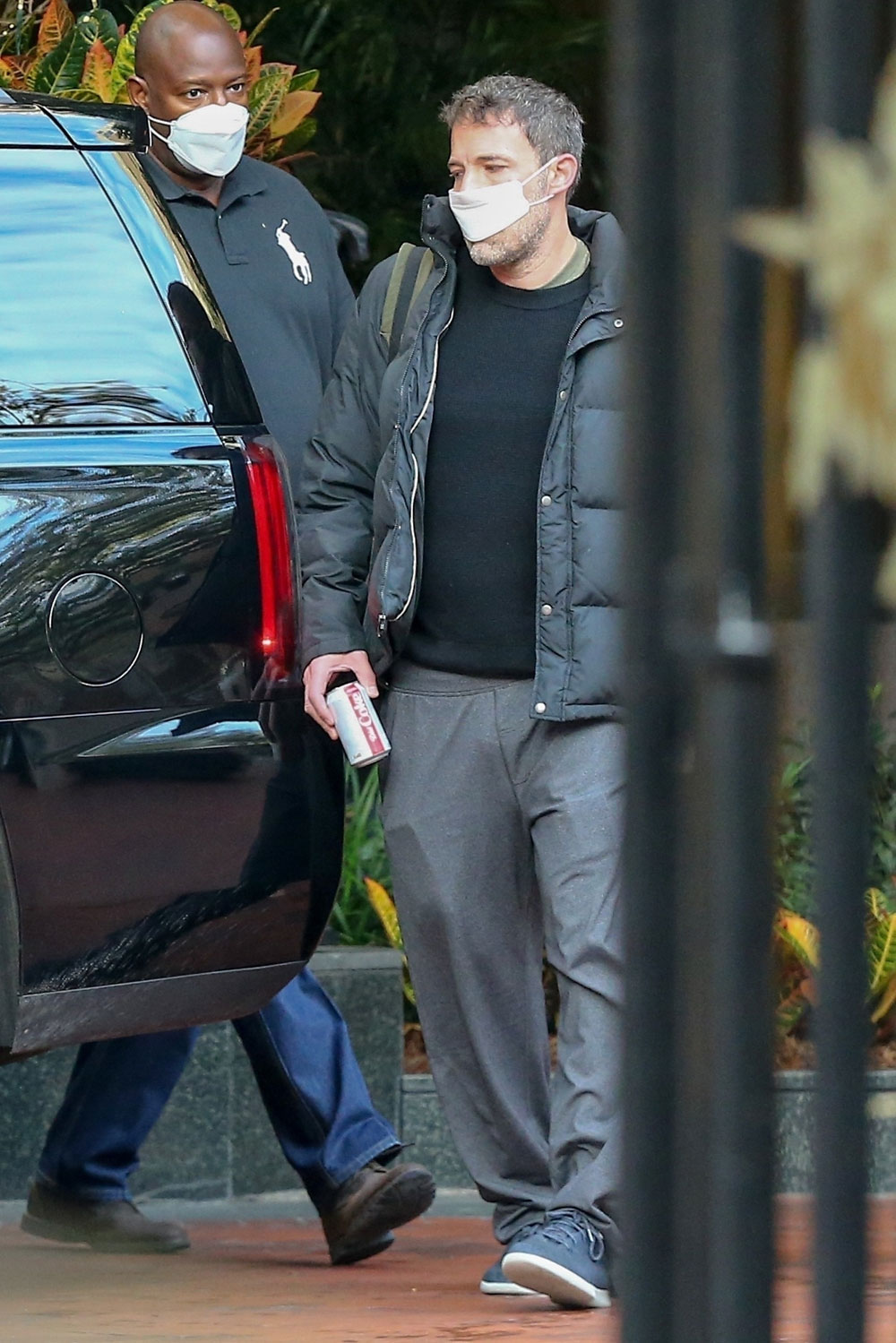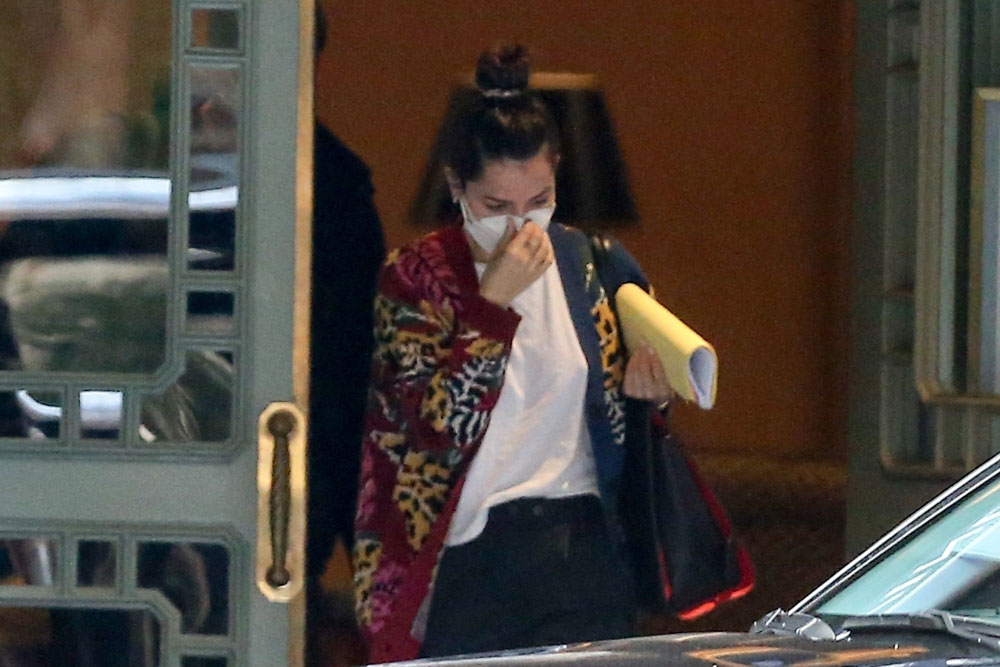 Photos credit: Backgrid