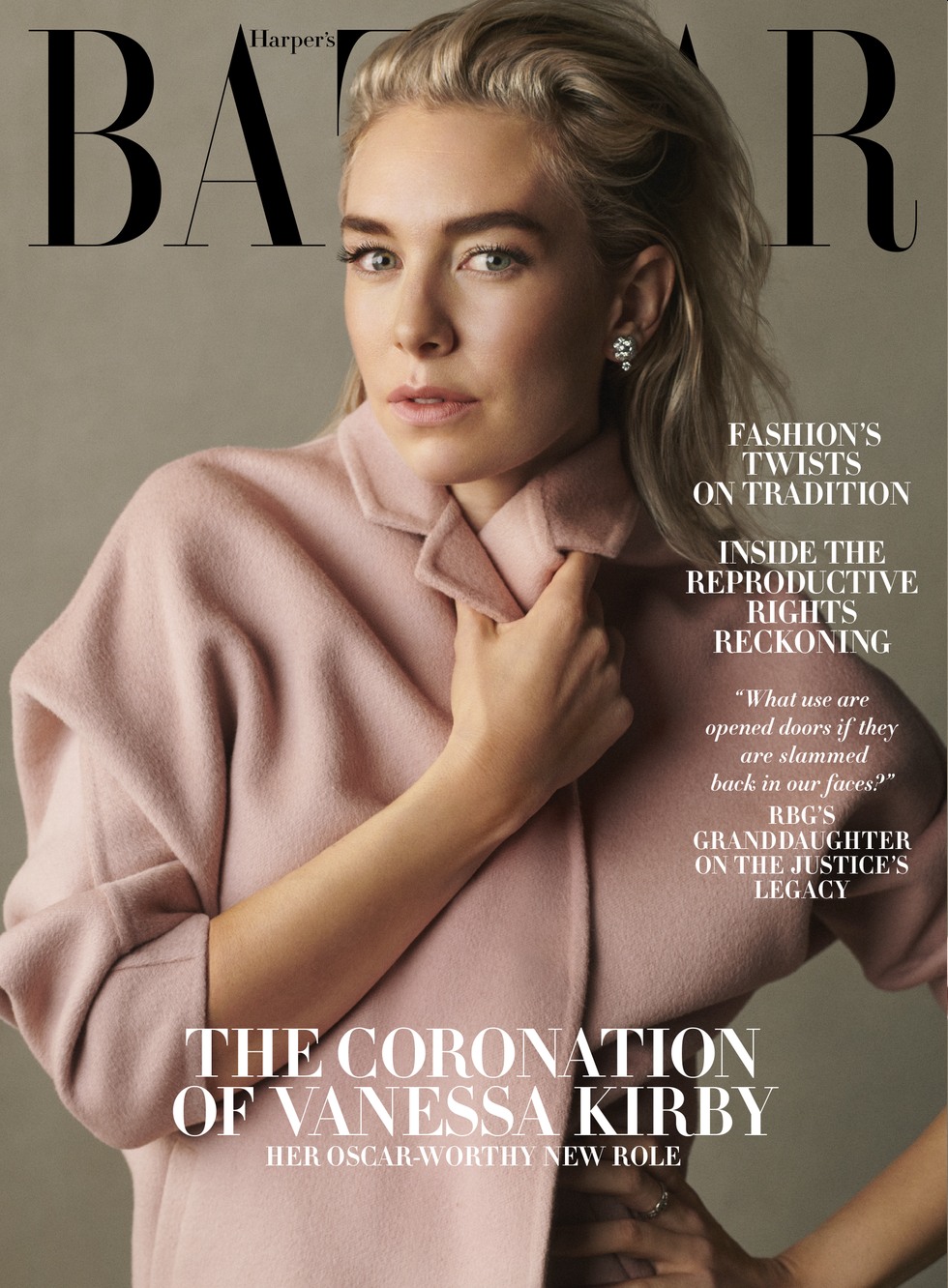 Sometimes a blonde will wear that pale petal pink color and it will look like the most amazing color scheme ever, like on this Harper's Bazaar cover. Sometimes a blonde will wear that shade and it looks like they're trying to wear human flesh as clothing. It's the weirdest thing! Anyway, Vanessa Kirby looks amazing in this Harper's Bazaar editorial. She's perhaps most famous to American audiences for playing Princess Margaret in The Crown's seasons 1 & 2. She's gotten a lot of work out of that, including a recurring role in the Mission: Impossible franchise and the film for which she's on this cover: Pieces of a Woman. Vanessa is getting a lot of "Oscar talk" for the role of a woman whose baby dies during a home birth. I'll be honest, just the descriptions of what this film shows are enough to make me sick to my stomach, but I'm always very queasy about childbirth. Some highlights from the interview:
The opening sequence: The opening scene of Pieces of a Woman is a nearly 30-minute-long take of a labor that ends in the baby's death. The scene is painful, gorgeous, terrifying—moments of it feel like horror. Kirby says that each time they finished filming, she and her fellow actors felt a sort of ecstasy, running out into the snow—they hugged and screamed; Kirby sobbed after the first time through. "It was completely surreal because we were there," she says. "We were just there. We were witness to something."

Research for the role: "I started watching everything I could find. Endless documentaries, home birth videos, but everything was so sanitized; everything was so edited." She ultimately got in touch with an obstetrician, Claire Mellon, who agreed to let Kirby shadow her and one woman in labor agreed: "I watched her for six hours go through a really difficult labor, no painkillers, forceps. It got really, really difficult … . I watched her go on a completely lone journey, like an odyssey, through the most primal, almost divine … .  And I saw the power and the fear in all of it. I came away far more of a woman in appreciating the sacredness of the feminine in a way that I don't think I had fully realized. I feel like I had lived something in human experience I hadn't lived before."

How the film might make some people squeamish: "I think getting in touch with something that makes someone deeply uncomfortable, and deeply feeling … I think you search beyond, you look outside places that you usually look, for resolution, or for understanding, or for connection."

Art will save the world: "I feel that the faith that creativity and art—and that includes the audience as being an essential part of that relationship—that in the darkest of times, creativity, I think, has this impulse to flourish somehow, to speak about experience. I have faith that there will be a lot of spaces where people find a need to speak."
I read the whole interview and Vanessa comes across as rather pretentious AND like she's play-acting being an "outsider" in the world. She's an attractive white woman with a doctor father and she grew up in Wimbledon, for heaven's sake. She turned down a prestigious scholarship so she could work in the theater immediately and guess what? She starting working immediately. I don't know – maybe she's a cool person in real life, but she came across like a navel-gazing phoney in this piece.
As for the subject matter of Pieces of a Woman… I've just gotten to the age where I refuse to willingly sign up for films and TV shows with this kind of exploitative edge, whether it's torture-p0rn or suffering-p0rn or grief-p0rn or what have you. I get that other people have different standards, but no, I'm not going to watch this movie.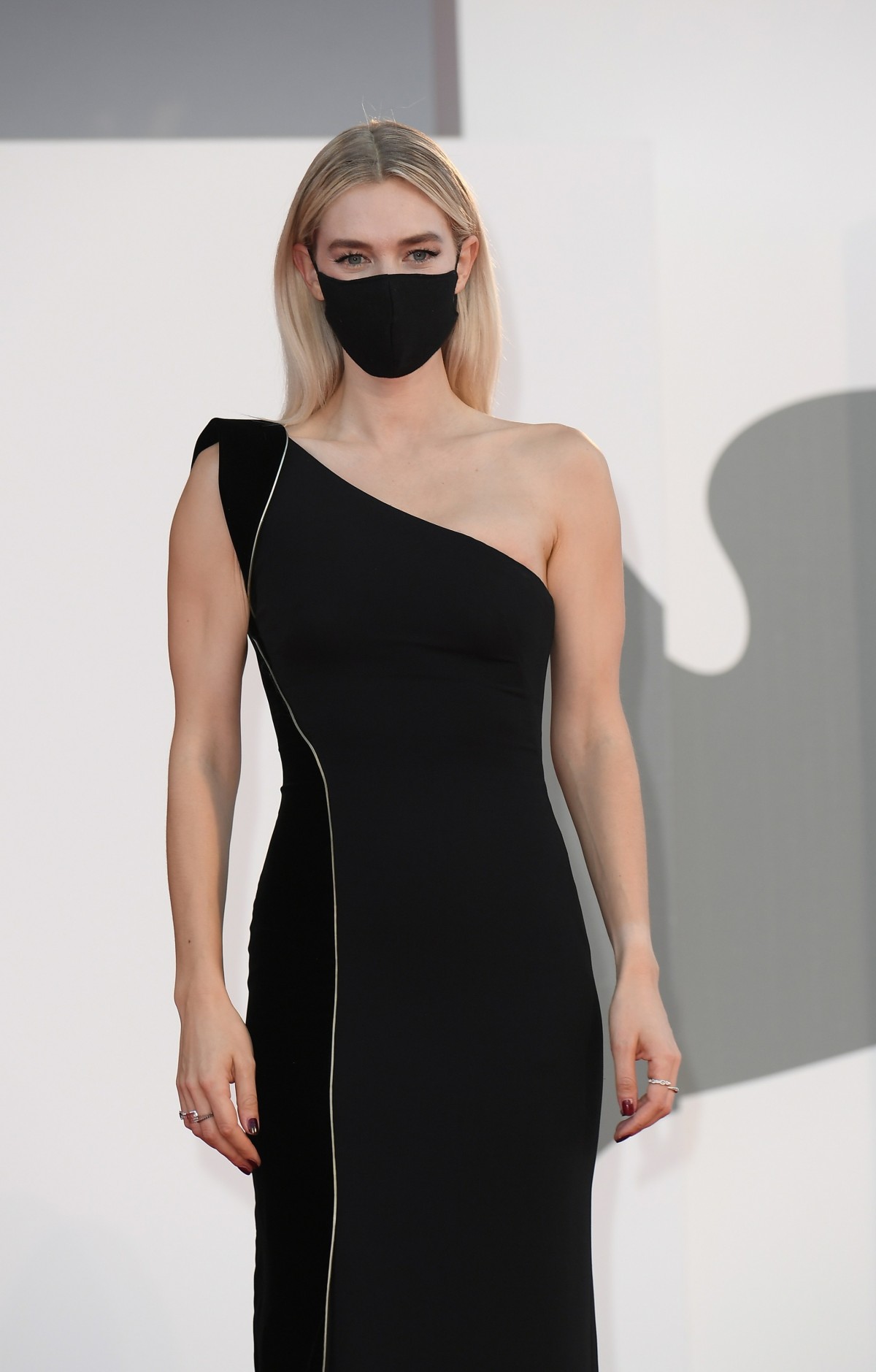 Photo credit: Avalon.red. Cover & IG courtesy of Harper's Bazaar.