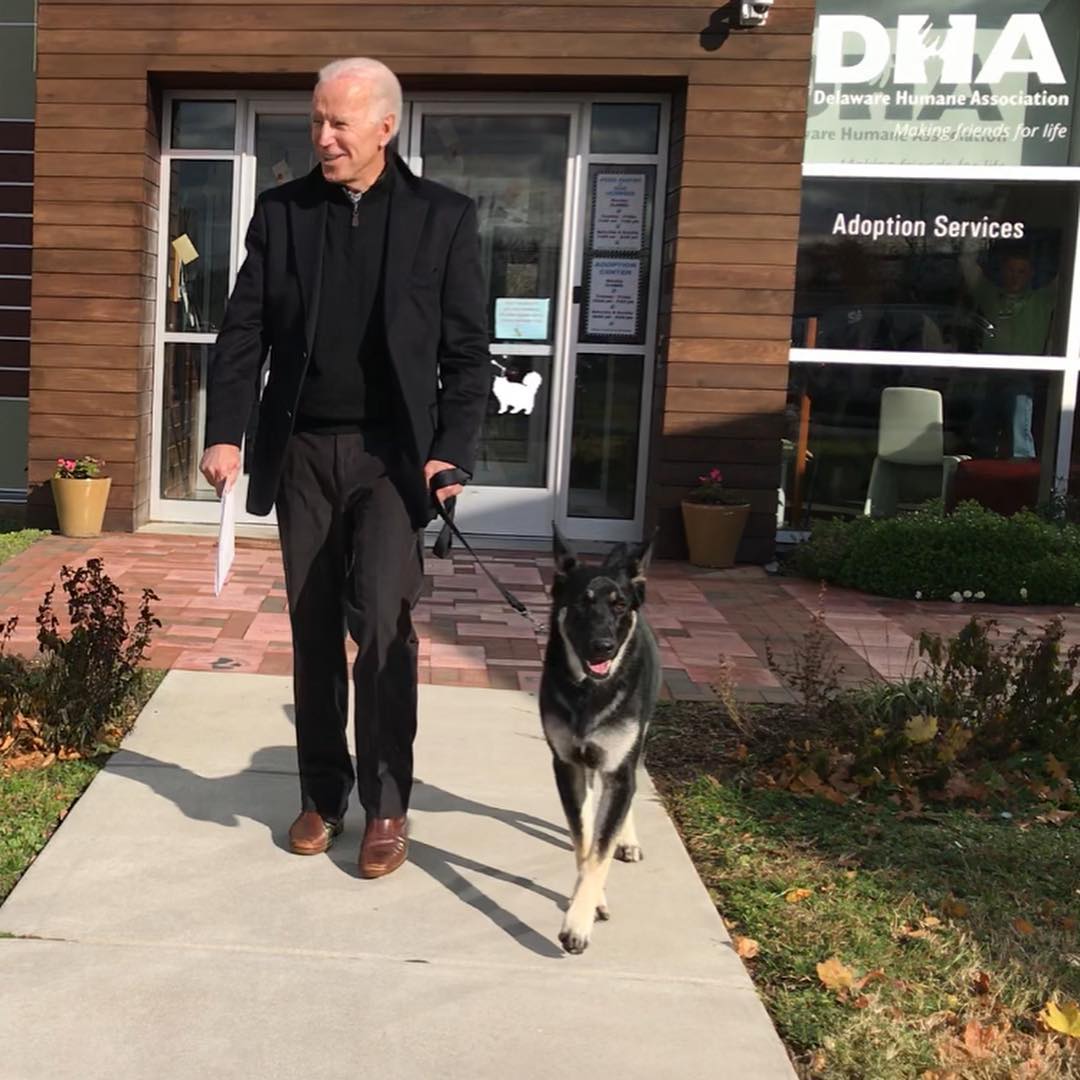 Did you know that George W. Bush had a cat? I have no memory of that whatsoever. The Bushes' cat, India Bush, was the last cat in the White House. But we learned over the holiday that Dr. Jill Biden is apparently a big cat person, and Dr. Jill made a deal with her husband: if they got to move into the White House, she was getting a cat. The Bidens revealed that in an interview with CBS Sunday Morning. There is no word yet on whether they've already found a cat, but I would assume all of the shelter kitties in Delaware have been informed that one of them is about to become a Biden. Kitty Biden will join Major and Champ Biden, the two German Shepherds in the Biden fam. I guess Jill and Joe were already talking about the cat with their dogs, because Major Biden decided to have a word with his dad:
President-elect Joe Biden injured his right foot while playing with his dog and will probably require a walking boot for several weeks, his doctor said Sunday. Biden, 78, slipped Saturday while playing with his dog Major, one of his two German shepherds, his office said.

Late Sunday afternoon, Biden visited Delaware Orthopaedic Specialists in Newark, Del., about a half-hour from his home near Wilmington. After spending about two hours there, Biden traveled to a nearby imaging facility to have a CT scan. A cameraperson traveling with the press pool observed him walking with a limp. A follow-up scan confirmed hairline fractures in Biden's lateral and intermediate cuneiform bones, in his right mid-foot, according to his physician, Kevin O'Connor.

"It is anticipated that he will likely require a walking boot for several weeks," O'Connor said.
Major is the younger dog, and he's only, like, two-and-half years old, maybe three? So he's still got a lot of puppy in him. My guess is that he was getting rowdy with his dad and the President-elect just lost his footing. It happens! An animal has never sent me to the hospital, but scratches, falls, etc are just part of pet ownership. My old dog Pogu liked to jump on me from behind and I would go down like a sack of potatoes every time. Wishing the president-elect well!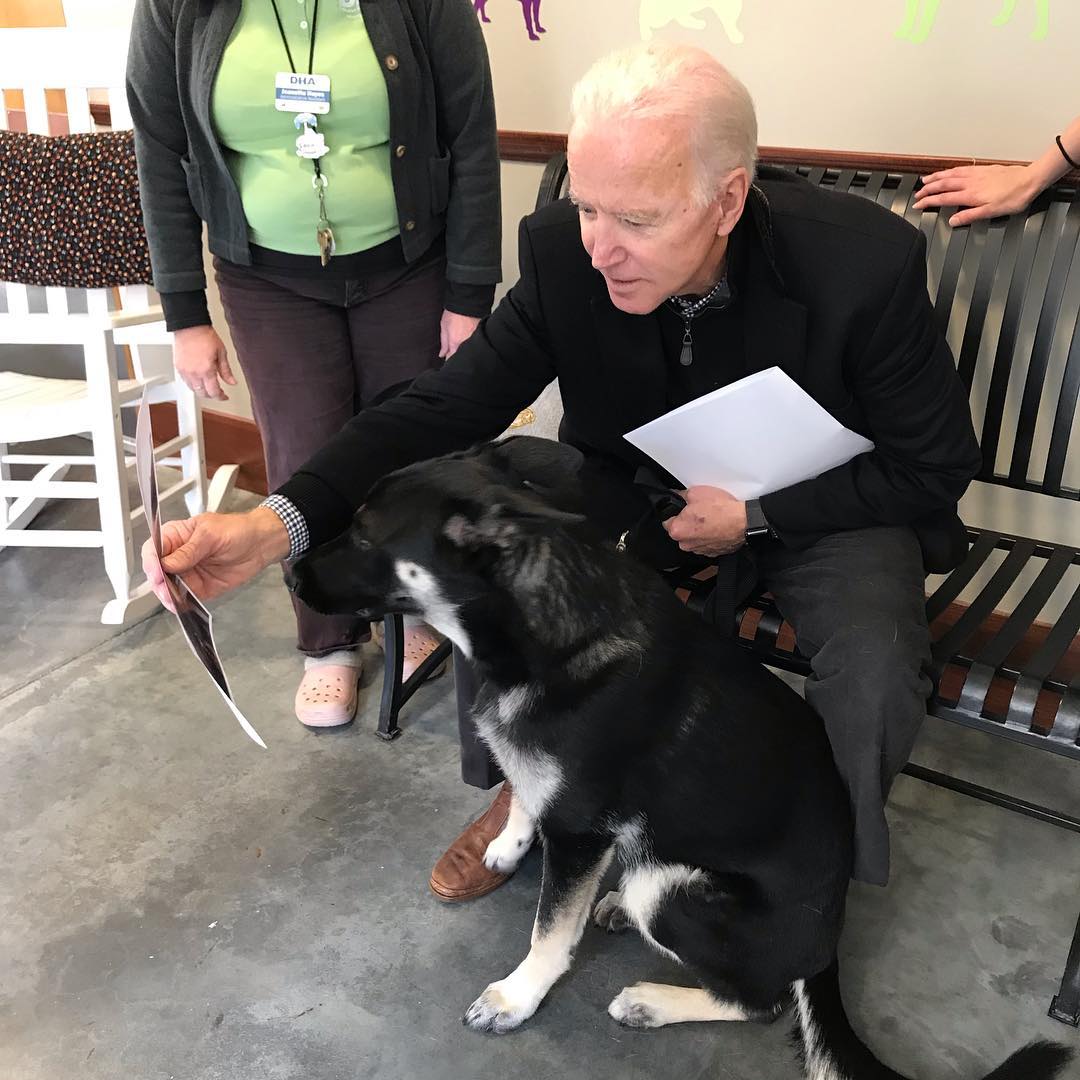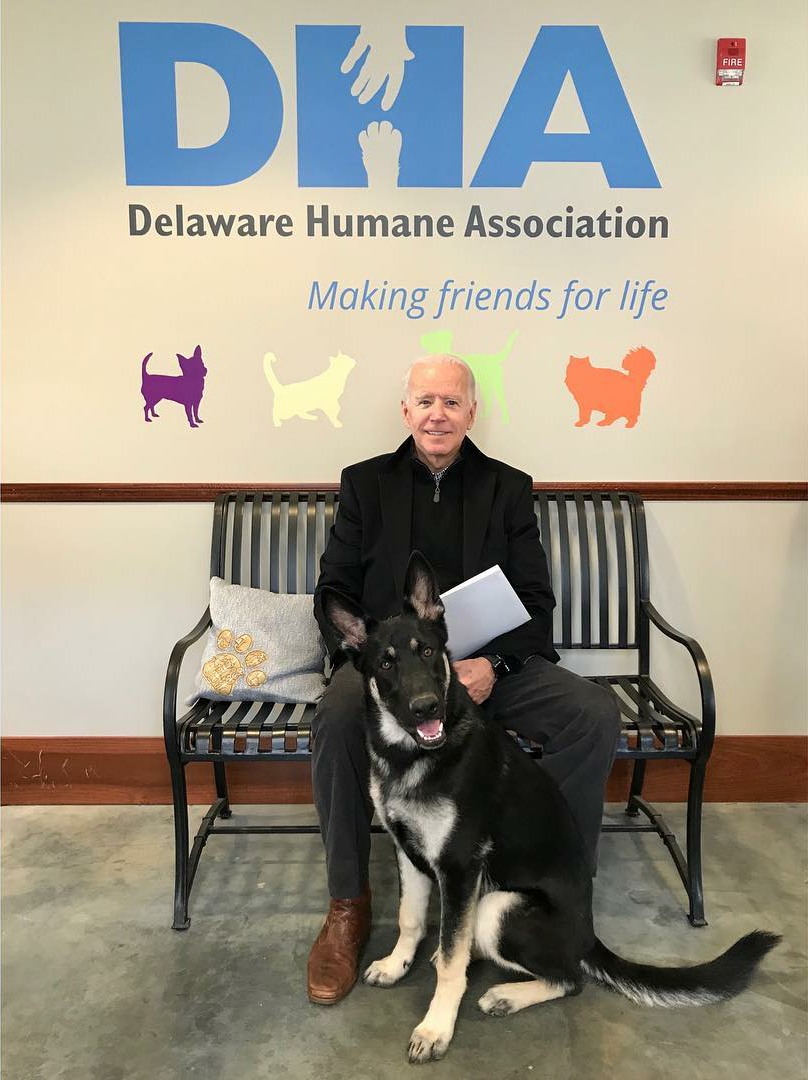 Photos courtesy of Avalon Red, social media.