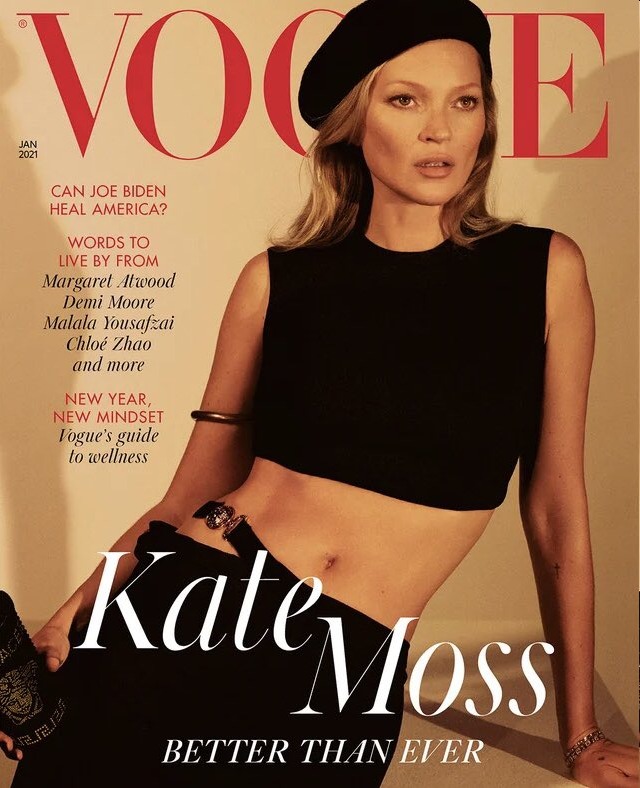 Kate Moss covers the January issue of British Vogue. I feel like every British Vogue editor has it in their contract that they have to give Kate at least one cover a year. Sometimes two a year. In some sense, the constancy of Kate Moss makes me happy. Even though she gives interviews more often these days, she still retains that enigmatic vibe she's had throughout her career, which has helped her so much. She's never felt the need to explain herself, and she's done literally thousands of magazine editorials without ever needing to say a word. Kate is 46 years old and I think she looks really good? Good genes, because we know she's spent the past twenty-five years partying her ass off.
Anyway, Kate didn't do a traditional cover interview for this appearance on British Vogue, but she did a video, with questions submitted by her famous friends:
I also miss the world without cameraphones. Kate's such a '90s girl, yet she would also be at home at any era? But I love all of the gossip here – Kate fainted when she met Frank Sinatra and Bob Dylan, the memories about clothes and parties and all of the famous people she's met and partied with. It's amazing!! Kate hates litterbugs! Kate loves early episodes of Absolutely Fabulous! Kate loves baths! Yeah, this is great.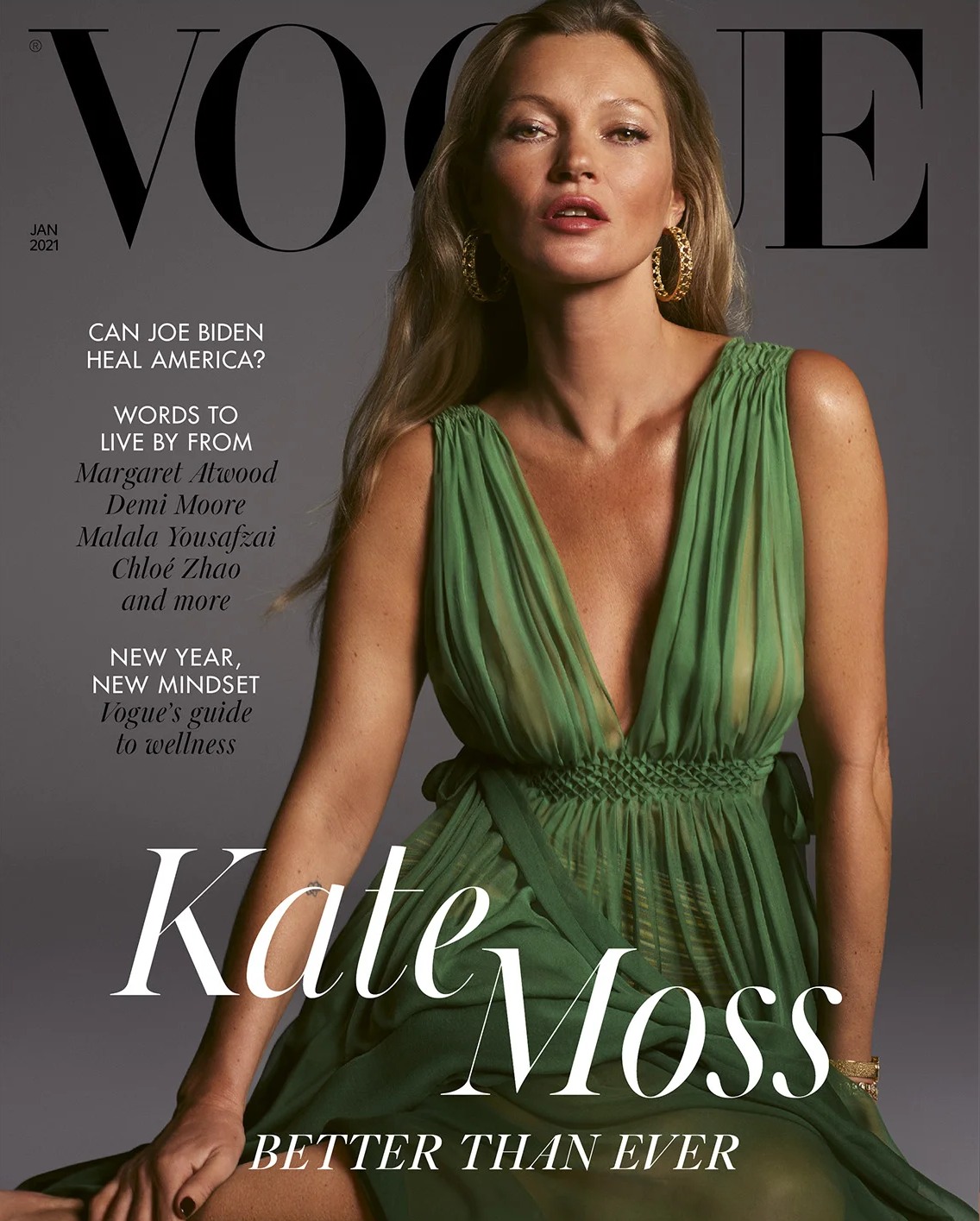 Covers courtesy of British Vogue.