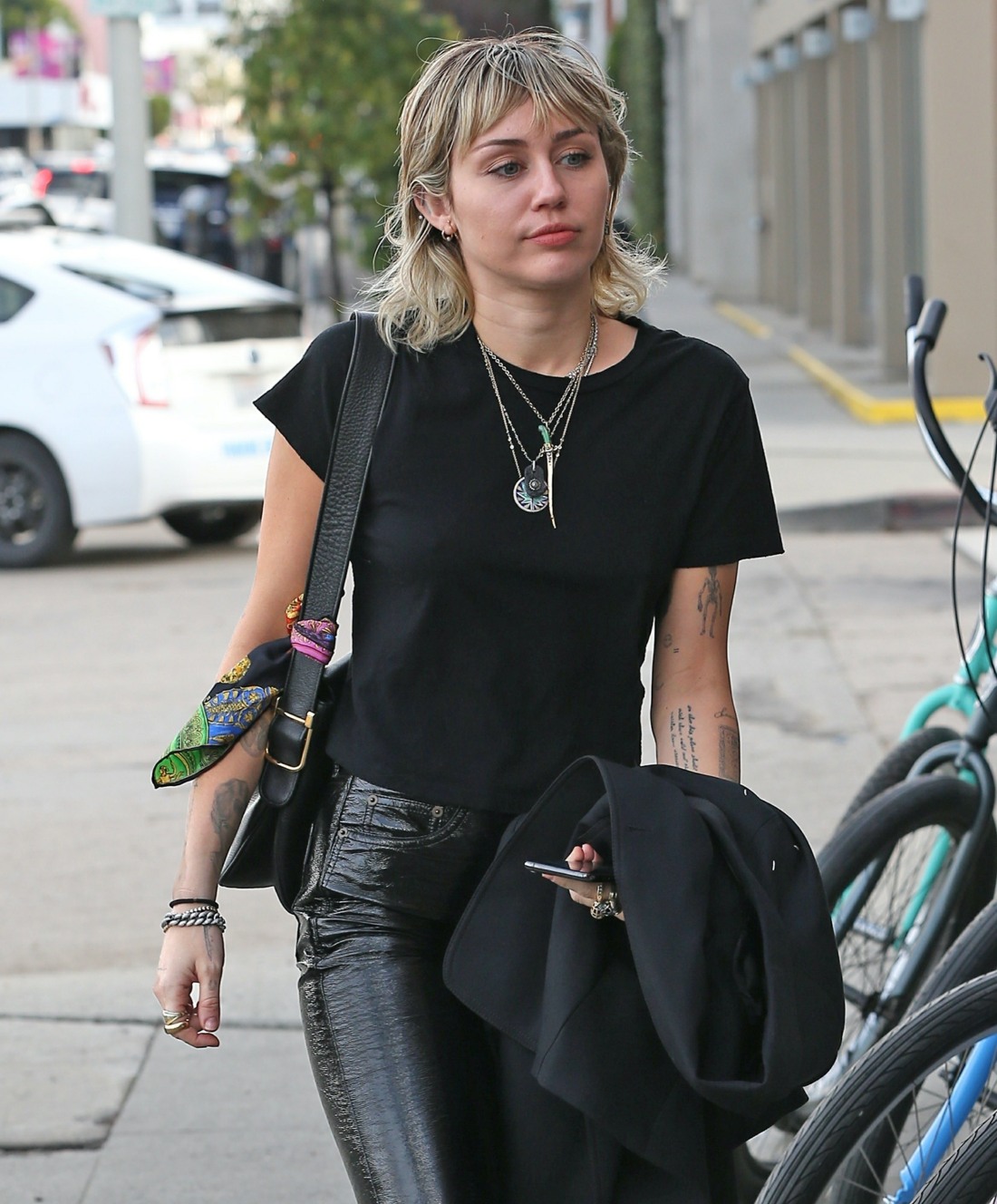 Miley Cyrus was interviewed by Howard Stern this week to promote her new album, Plastic Hearts, which is having one of the most shambolic launches in recent memory. Miley fans have a lot of (completely justified) complaints, but it's stupid and complicated, so I won't get into all of that mess. While the rollout of the physical album has been catastrophic, Miley's promotional rollout has been pretty much Classic Miley – tons of confessional interviews in which she openly discusses sex, sobriety, relapses, Christmas and everything in between. Some highlights from her Stern interview:
FaceTime sex: Cyrus admitted it's been a "really interesting and challenging" time to meet or date people given the coronavirus pandemic. However, she indicated she's still seeing people in other ways. As she put it, "I do a lot of FaceTime sex."

How hard it was to get sober: "It's the decision-making. When I want to do something, I do it and there's just no question about it. So, it wasn't as challenging as it can be for a lot of people."

Her relapse: She noted "the hardest times have been in this pandemic. I am always truthful. And a lot of people, their sobriety broke during this time. I was one of them. Luckily, I haven't gone back to using any drugs, but I was drinking during the pandemic." However, Cyrus said she doesn't "really like calling it a relapse…. I call it, I regressed, because, it's really, for me, drinking hasn't been—that hasn't been my demon. But it does not get me going any further. If anything, it just makes me not reach my full potential, which is unacceptable to me. Like, I will not accept anyone or anything that causes me to not reach my fullest potential"

She abandoned her IG Live show because she wasn't getting "high" off of it: Cyrus recalled how she started her own Instagram Live show at the beginning of lockdown but how that soon "wore off…. The dopamine—getting up every day, seeing the viewer count go up—it didn't do it for me anymore."

Alcohol & drugs have affected her relationships: "I don't consider myself an alcoholic… It really, really affects my relationships. I'm not the best partner; I'm not the best daughter; I'm not the best sister. I can be a little unreliable. So if that's an alcoholic—if we're not measuring it by how much we drink but how we perform as a human being—then I would say alcohol is a problem for me because I'm not at my best."

She married Liam Hemsworth because she lost everything in the Malibu fires: "Me being an intense person and not wanting to sit with it and not wanting to go, you know, 'What could be purposeful about this?' I just clung to what I had left of that house, which was me and him. And I really do and did love him very, very, very much and still do, always will." She also acknowledged "there was too much conflict." "When I come home, I want to be anchored by someone… I don't get off on drama or fighting."
Miley spoke about her relapse/regression on her birthday too, you can tell it's been on her mind, and I think it happened recently, like in the past month. I've been going back and forth about whether I think Miley is actually in some kind of program or whether she just woke up one day and decided to stop drinking, which is kind of what I did. I haven't relied on a program either, and some days I wonder if that would make a difference. Now I wonder if a more structured program would make a difference in Miley's life, especially since she won't say that she's an alcoholic. I actually don't know if I would consider her an alcoholic either? I think she's someone who has abused many substances in her life, and she's someone with a very addictive personality. I'm just saying, she might benefit from some kind of structured program for a while.
As for what she says about Liam… that's the one subject where she's always a little bit squirrelly, like she so badly wants to make him sound like "the bad guy," but mostly they broke up because she was bored and SHE wanted out.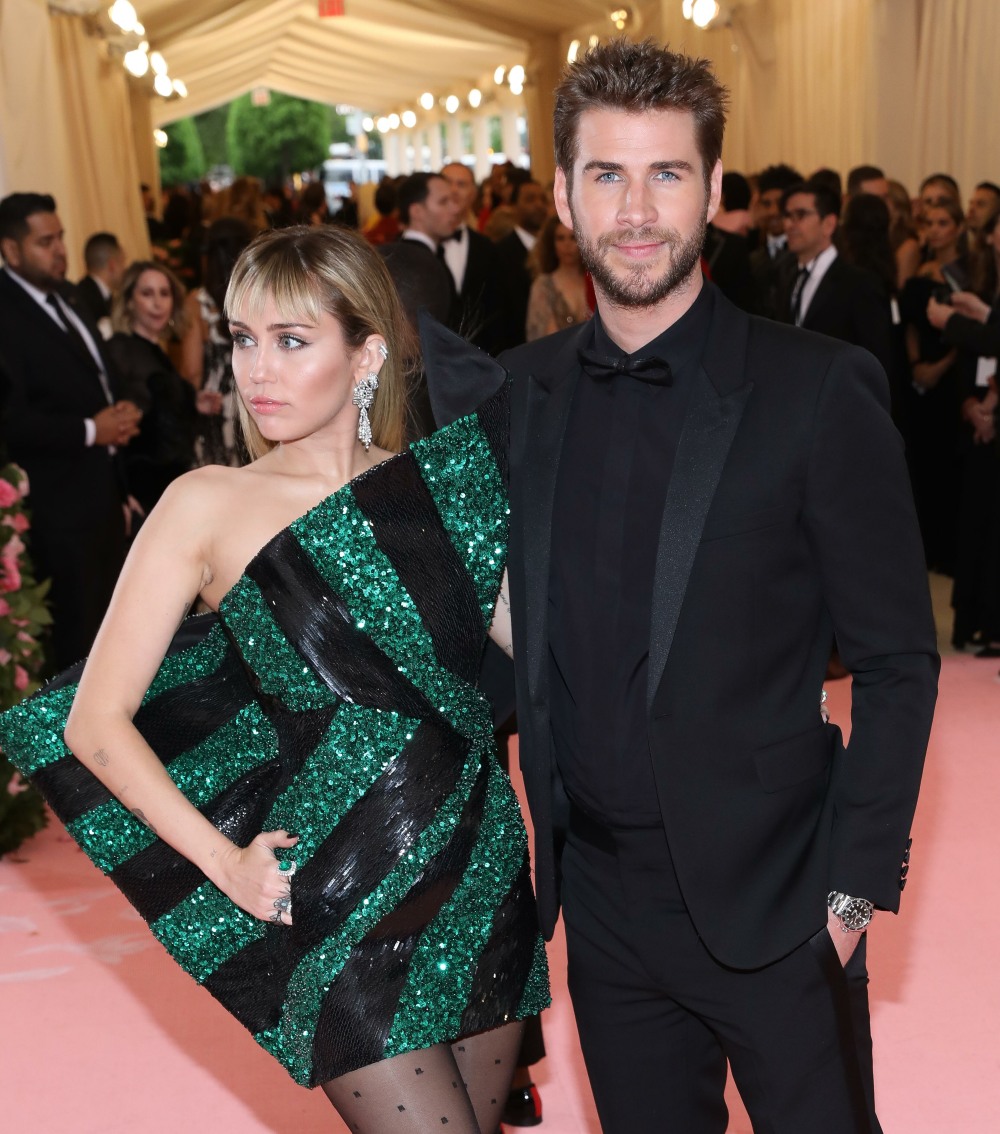 Photos courtesy of Backgrid.