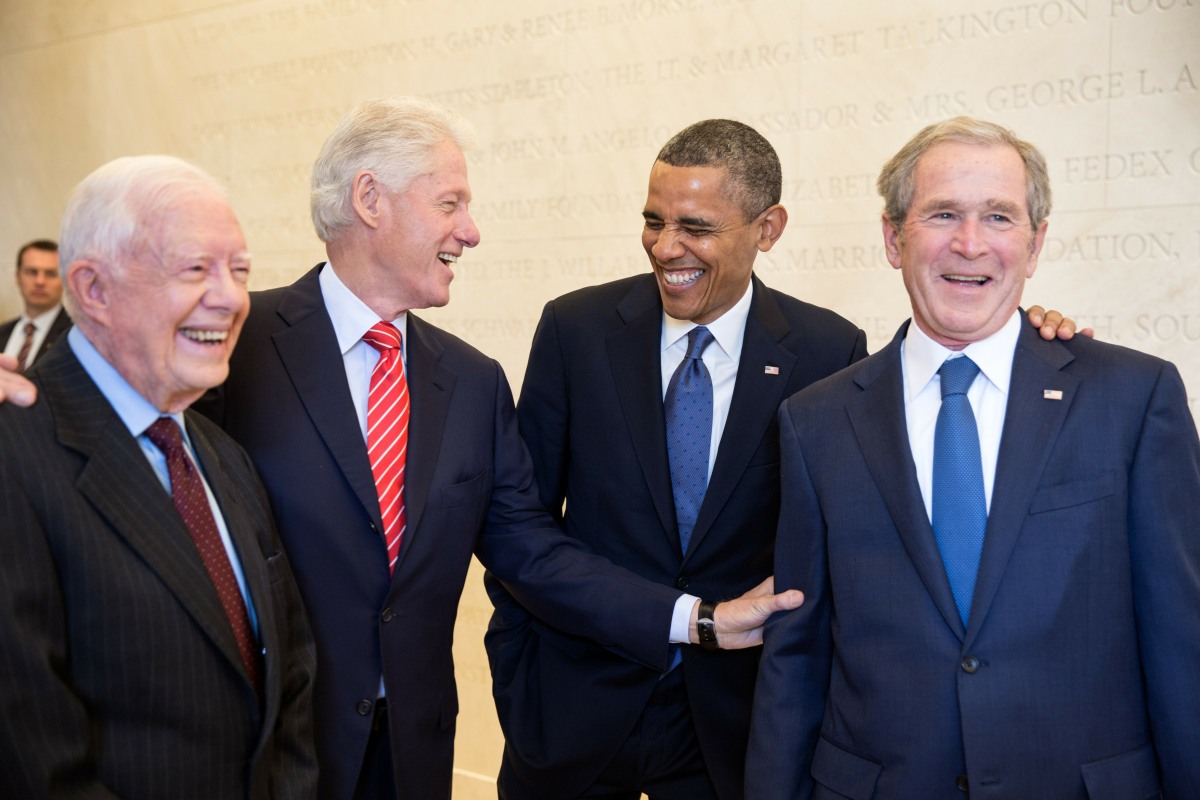 My concerns about the coronavirus vaccines are mostly about availability, which groups will get the vaccine first, and whether or not Donald Trump will insist on calling it "the Trump vaccine." I've barely spent any time worrying about the dumbass anti-Vaxxers and whether there will be large swaths of Americans who refuse to take the vaccine if and when it's offered to them. But I guess it is a legitimate concern. Joe Biden has already said many times that he would take an FDA-approved vaccine, and I would imagine he'll be one of the first to get the Pfizer or Moderna vaccines. But now Bill Clinton, George W. Bush and Barack Obama are joining forces to announce that they too will take the vaccine:
Former Presidents Barack Obama, George W. Bush and Bill Clinton are volunteering to get their Covid-19 vaccines on camera to promote public confidence in the vaccine's safety once the US Food and Drug Administration authorizes one. The three most recent former presidents hope an awareness campaign to promote confidence in its safety and effectiveness would be a powerful message as American public health officials try to convince the public to take the vaccine.

Freddy Ford, Bush's chief of staff, told CNN that the 43rd President had reached out to Dr. Anthony Fauci — the director of the National Institute of Allergy and Infectious Diseases and the nation's top infectious disease expert — and Dr. Deborah Birx, the White House coronavirus response coordinator, to see how he could help promote the vaccine.

"A few weeks ago President Bush asked me to let Dr. Fauci and Dr. Birx know that, when the time is right, he wants to do what he can to help encourage his fellow citizens to get vaccinated," Ford told CNN. "First, the vaccines need to be deemed safe and administered to the priority populations. Then, President Bush will get in line for his, and will gladly do so on camera."

Clinton's press secretary told CNN on Wednesday that he too would be willing to take the vaccine in a public setting in order to promote it. "President Clinton will definitely take a vaccine as soon as available to him, based on the priorities determined by public health officials. And he will do it in a public setting if it will help urge all Americans to do the same," Angel Urena said.

Obama, in an interview with SiriusXM host Joe Madison scheduled to air Thursday, said that if Fauci said a coronavirus vaccine is safe, he believes him.

"People like Anthony Fauci, who I know, and I've worked with, I trust completely," Obama said. "So, if Anthony Fauci tells me this vaccine is safe, and can vaccinate, you know, immunize you from getting Covid, absolutely, I'm going to take it. I promise you that when it's been made for people who are less at risk, I will be taking it. I may end up taking it on TV or having it filmed, just so that people know that I trust this science, and what I don't trust is getting Covid."
I would imagine that all three ex-presidents have likely reached out to Trump administration officials before about possibly working on a campaign to encourage vaccinations, but the Trumpers are too busy pouting and being deranged to organize anything. Like everything else, a promotional public health campaign to encourage vaccinations will likely need to be organized by the Biden-Harris administration. And let's be honest, Obama, Bush and Clinton know that too. All three men are looking forward to working with President Biden so, so much.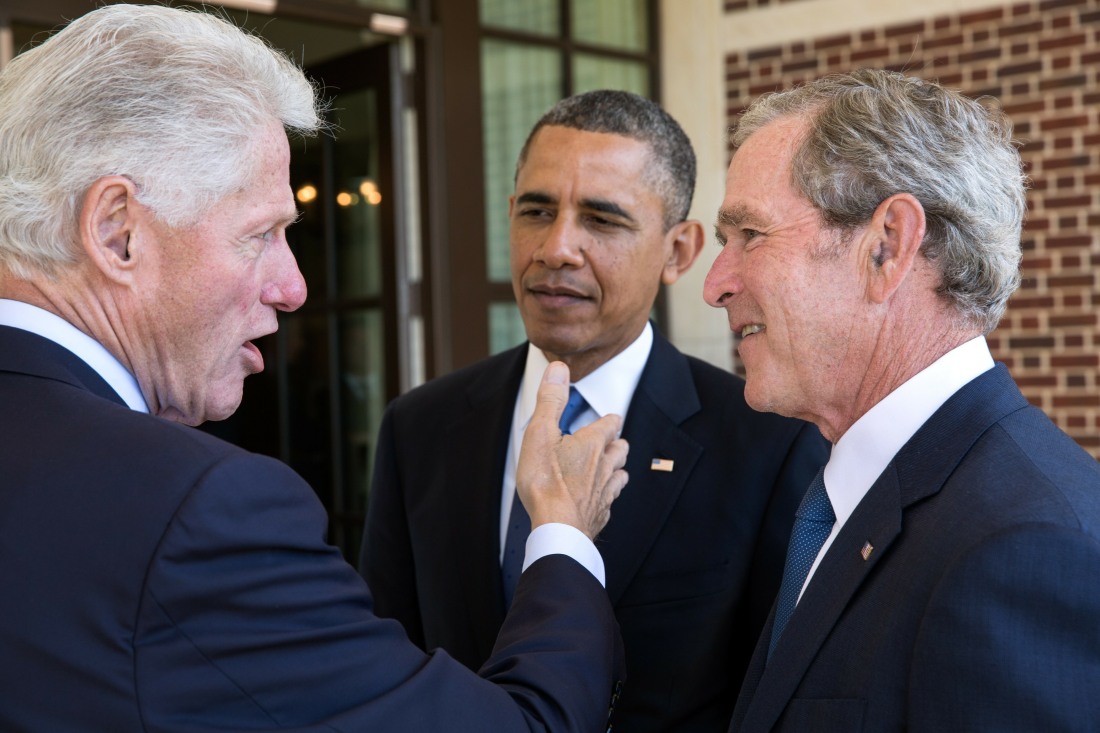 Photos courtesy of Avalon Red.