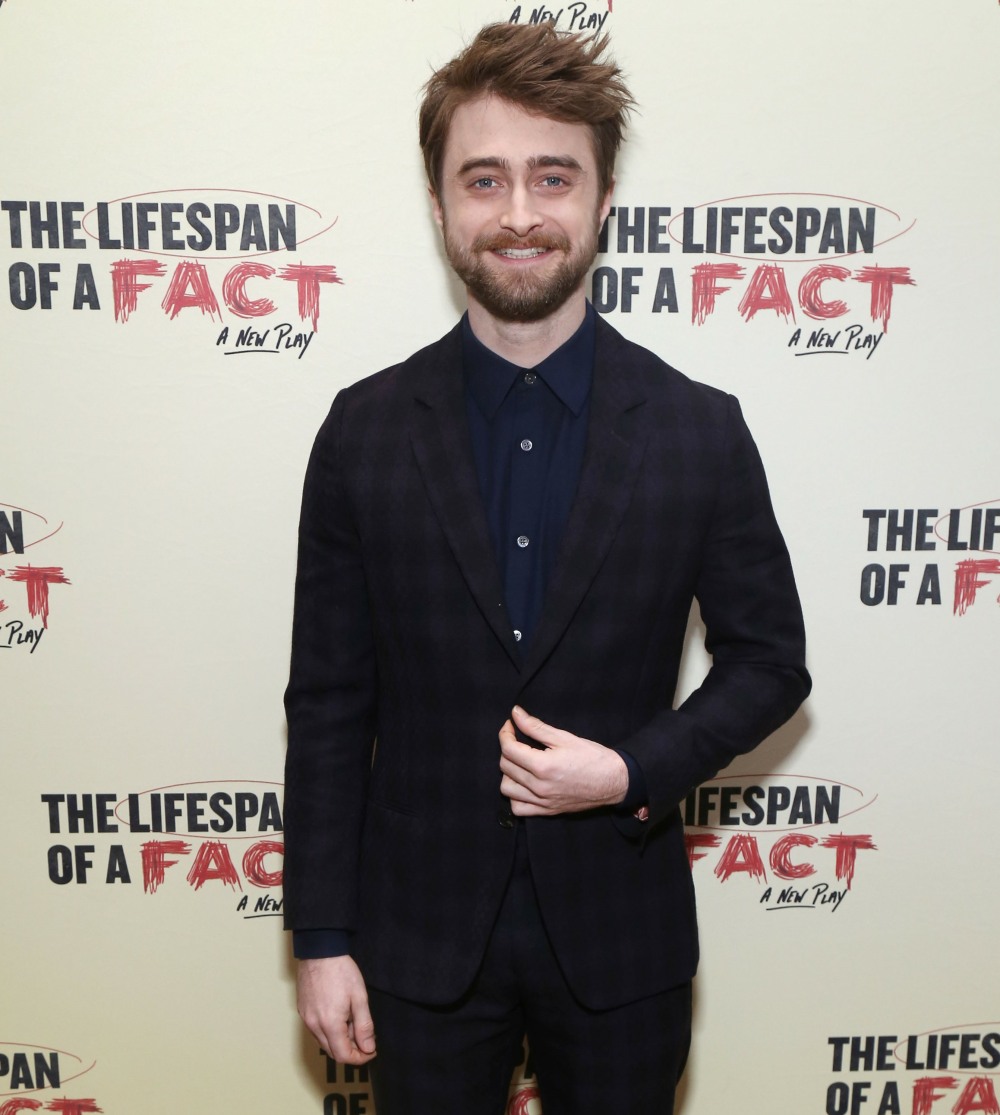 I usually don't watch the Hot Ones YouTube videos, but I love it when people post funny clips from the celebrity interviews, and there are always tons of memes coming out of these videos. Daniel Radcliffe is the latest celebrity to do a Hot Ones interview/spice test. I guess they're doing everything over Zoom these days. I'm including the full video at the end of the post. I just saw these quotes from the interview and I wanted to discuss!
Daniel Radcliffe is opening up about his lack of social media accounts and why he hasn't joined any of the apps. The 31-year-old actor, who shot to fame with his role as Harry Potter, is on the latest episode of Hot Ones, in which he ate 10 spicy wings while being interviewed. Daniel didn't say that he's off of social media to maintain his privacy. He's not on social media to make sure he doesn't get into any fights!

"I would love to say there's some sort of intellectual, well throughout reason for this," Daniel said. "'Cause I considered getting a Twitter and I 100 percent know that if I did, you all would be waking up to stories like 'Dan Radcliffe gets into fight with random person on Twitter."

He added, "When I was younger, not anymore thanks god, I would like to look up comments about myself on the internet and read s–t like that. That is an insane and bad thing to do. And to me, like Twitter and everything just feels like an extension of that. Unless I want to go just read all nice things about myself, which also feels like another unhealthy thing to do."
I have an Instagram but I haven't posted anything in months. I do lurk on other people's IGs because I enjoy their photos. But Twitter is my energy, and DanRad is 100% correct about all of it – I've gotten dragged into Twitter fights as well, and I've been abused by racists and idiots and Twitter can be a really toxic place. But… if you mute and ban liberally and if you're choosy about who you follow, it can be a fun place. It's sort of amazing to see how well-adjusted Daniel is, honestly. How does he even function as an actor without social media? Even the biggest stars have Instagram and/or Twitter. Like, even Leo DiCaprio is on Twitter! The account is run by his team, but still.
Photos courtesy of WENN.