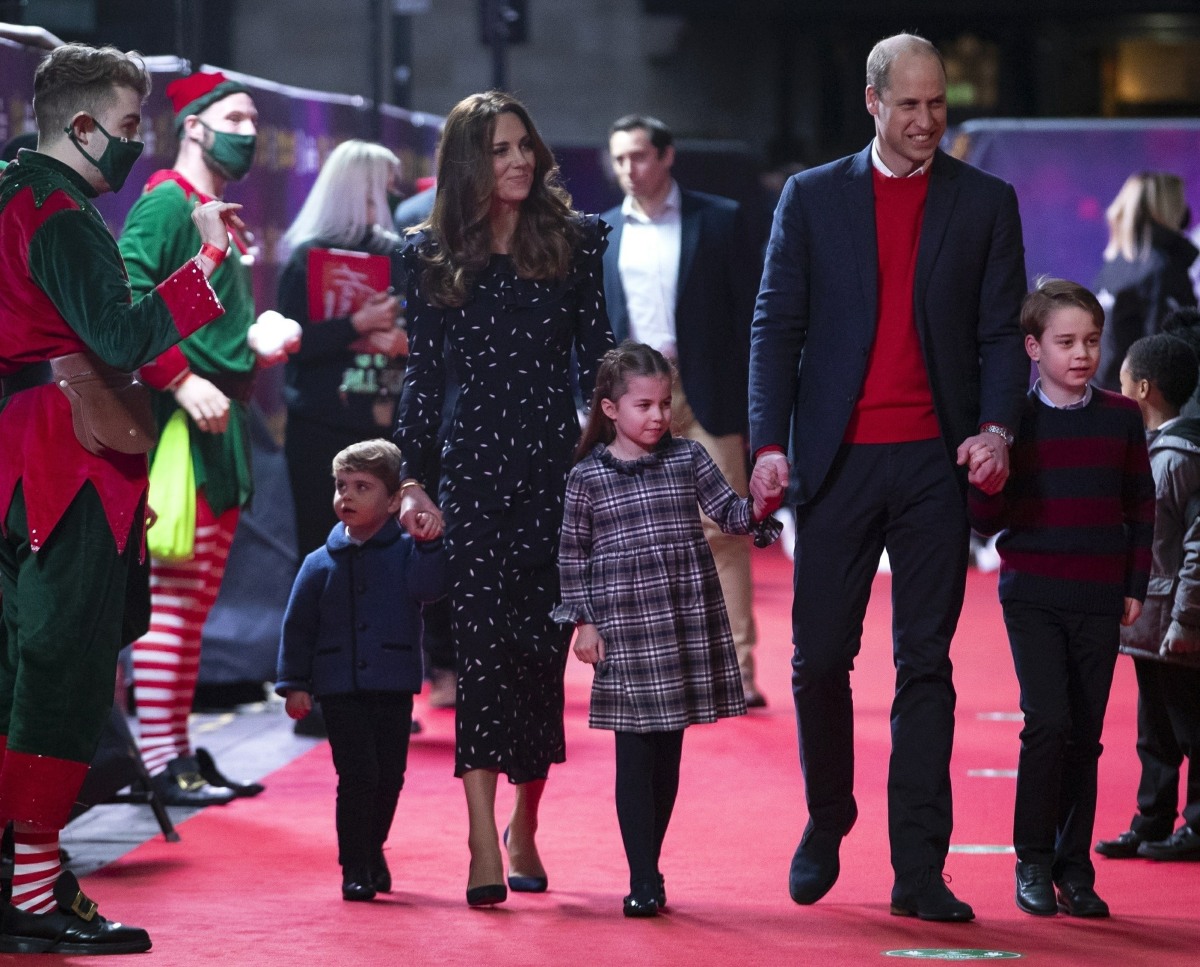 Obviously, the Duke and Duchess of Cambridge's Keen Pandemic Choo Choo Tour was an unmitigated disaster. The tour had everything: masklessness, superspreader events, marshmallows, an angry Scottish First Minister, disgusted public health officials, exorbitant costs, a shallow duchess cosplaying the Black duchess she hates, expensive coats, and an outraged press. The aftermath of the tour was so bad that even Daily Mail commentators were remarking on how awful the messaging was.
The point is that William and Kate needed to change the barrage of bad headlines and they needed to do something fast. So they went to one of the favorite moves: trot out the kids. All three Cambridge kids got pushed out on Friday as the family attended The National Lottery's Pantoland at The Palladium, which was a performance "held to thank key workers and their families for their phenomenal efforts this year." Which means the performance was for essential workers and their families and Will and Kate crashed the event with THEIR kids, probably taking seats from an essential worker and their family. The Cambridge kids even walked the carpet with their parents, which is too much even for me – the kids are way too little to be thrust in front of all of those cameras, on a red carpet.
Besides all of that, it is ASININE that no one in the Cambridge family wore a mask on the carpet. William and Kate did don masks inside (the kids didn't have to, per the rules, because of their ages). Again, coronavirus numbers are spiking in the UK. Even if you don't "have" to wear a mask by the letter of the law, why not wear one anyway, because you know you're going to be in close proximity to people, albeit outdoors? It's INSANE the way the royals have flat-out refused to simply role model good mask-wearing behavior this whole year. You can literally see other people – Palladium employees and other attendees – wearing masks on the red carpet. William and Kate are so dumb and actively horrible, my God.
As for the fashion notes… Kate wore Alessandra Rich, a new-to-us look which hit all of Kate's favorite trends: ugly ruffles, a giant collar, a print which reminded her vaguely of buttons, shoulder pads, and the 1980s. She looks so dowdy, dated and ridiculous. It's like she's wearing her own specially made clown costume. The price tag is the most offensive thing: apparently this retails for £1358. The kids' fashion doesn't offend me nor do I find it super-notable. Apparently George wore a sweater from Ralph Lauren?
Anyway, yeah, photos of the kids. I am asking every single commenter for a special Christmas present: can we not have a giant fight in the comments about who the kids look like?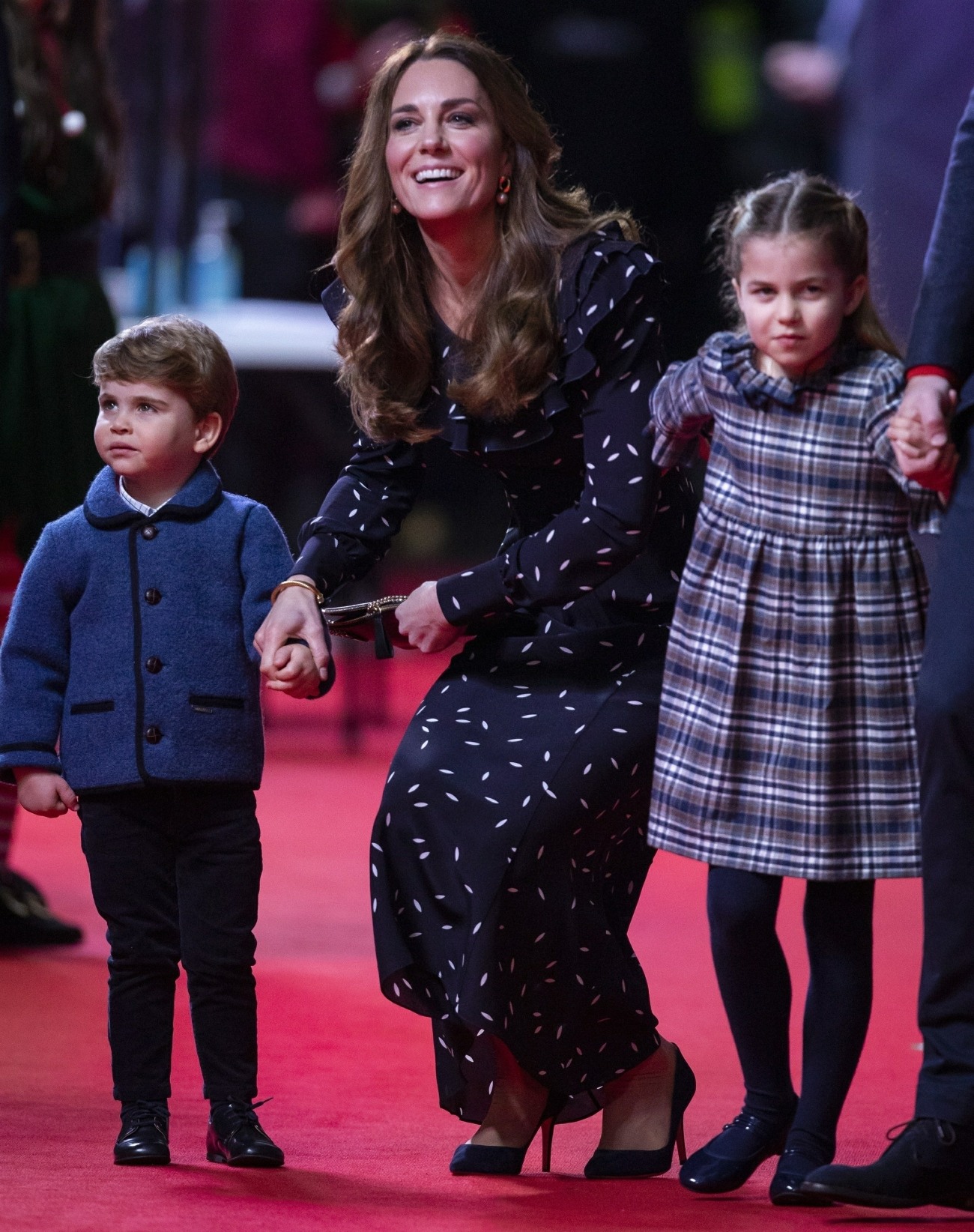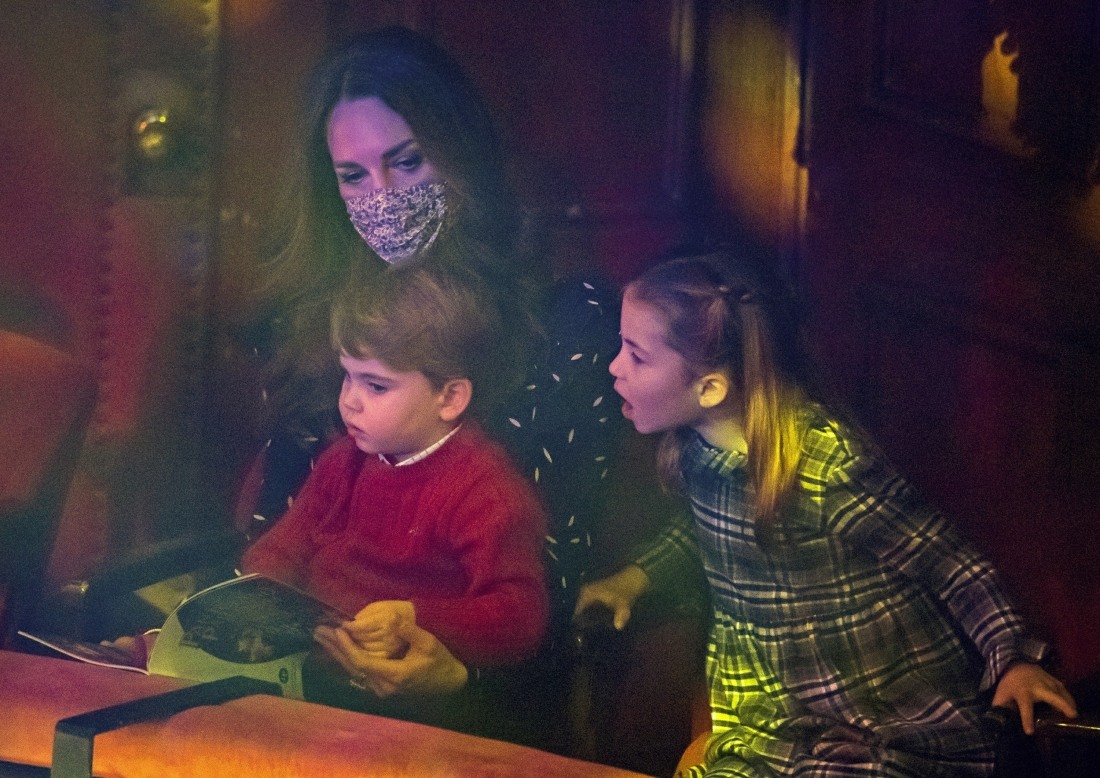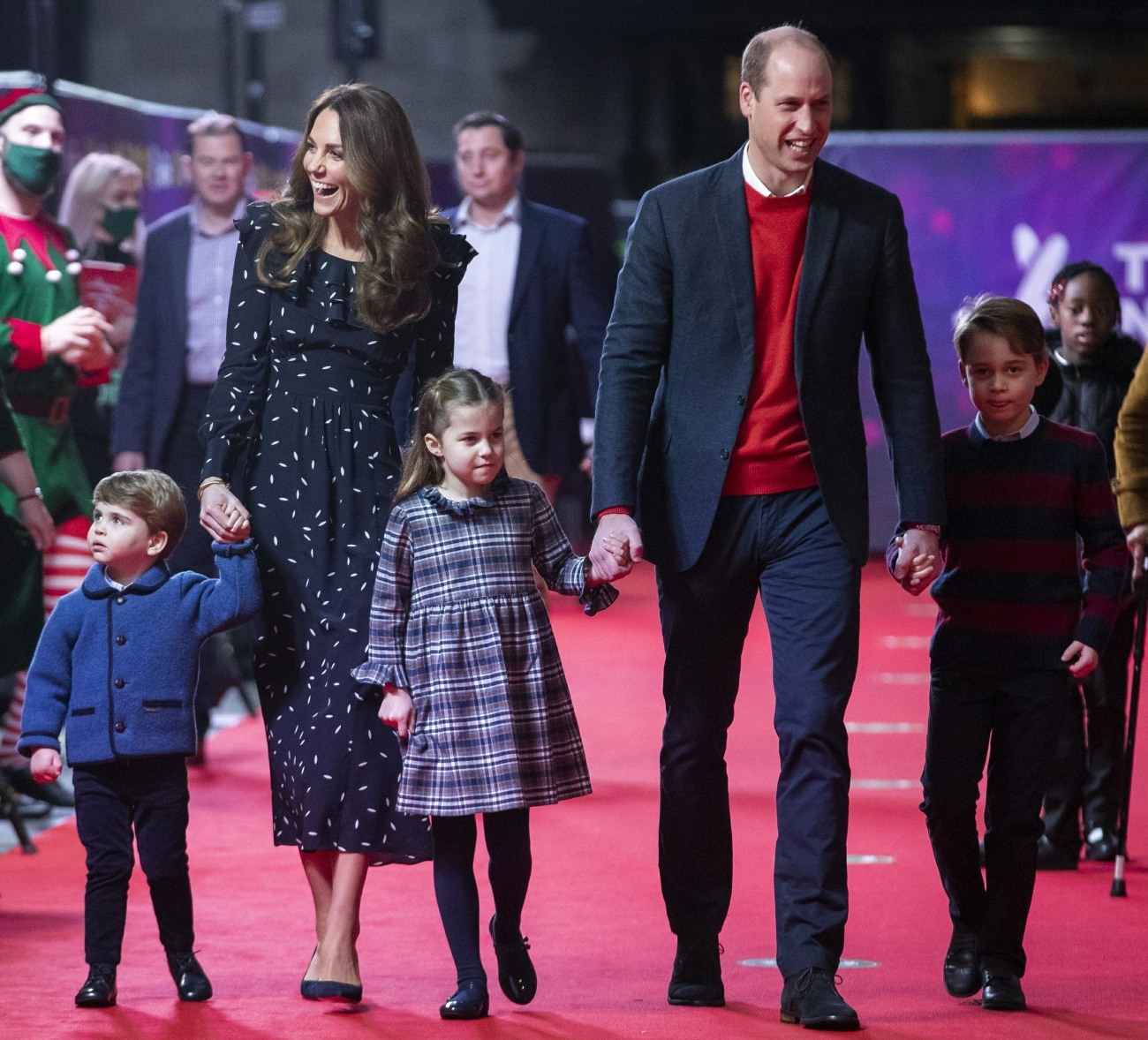 Photos courtesy of Backgrid.