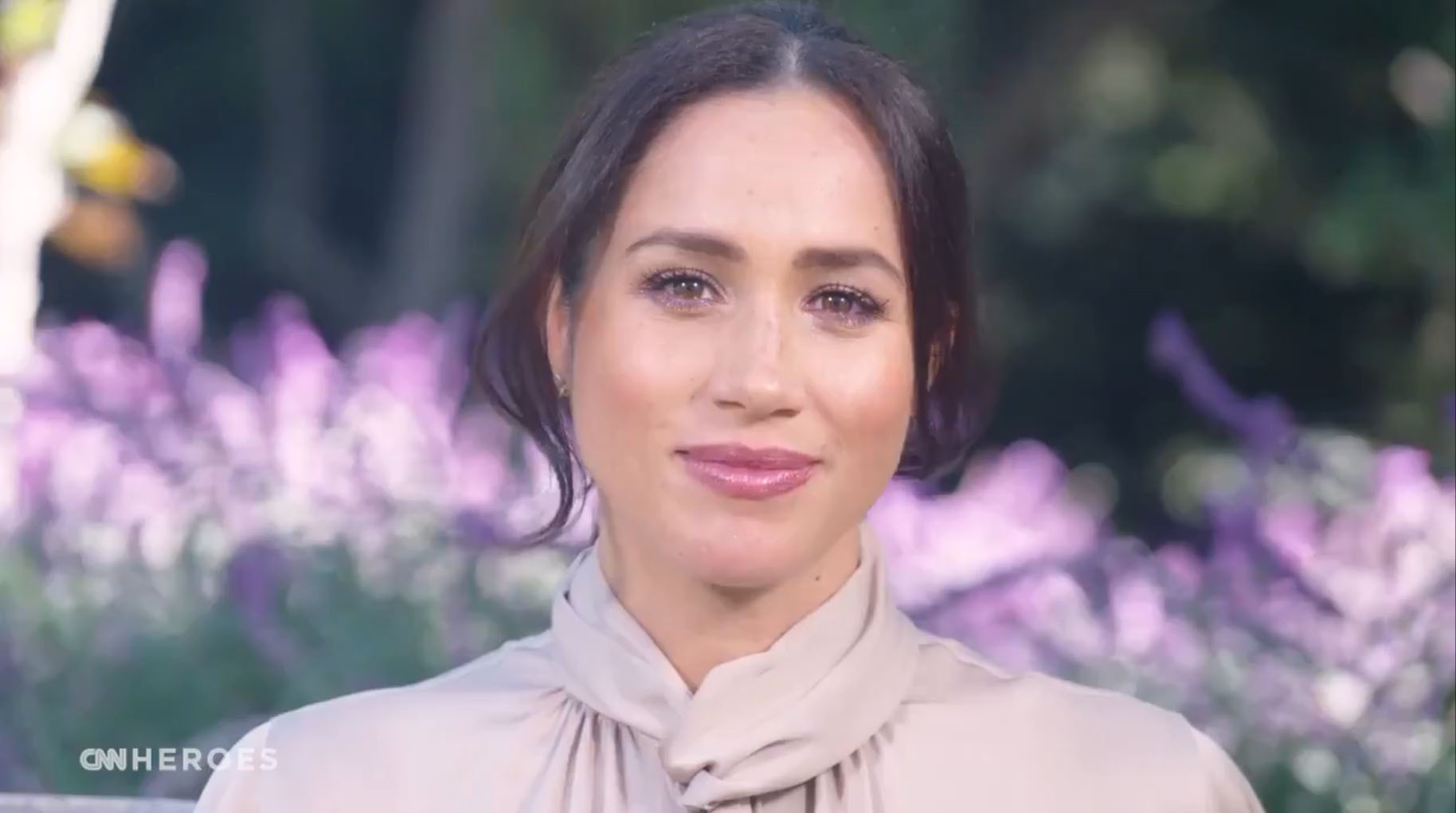 Meghan, the Duchess of Sussex, made a surprise appearance on CNN Heroes: An All-Star Tribute last night. She highlighted the work being done by everyday heroes to ensure that their communities have food. Food insecurity and hunger is one of the huge issues in any year, and the pandemic has made those issues worse, especially for children. Communities have tried different things, from drive-up food banks to delivering food to underprivileged families. Here's the clip of Meghan.
Meghan, The Duchess of Sussex, honors the people working to feed those in need during the pandemic on CNN Heroes: An All-Star Tribute. Get Involved: https://t.co/ANMKKlbytz pic.twitter.com/wNEAzr7tnL

— CNN (@CNN) December 14, 2020
The superficial stuff: Her makeup looks gorgeous and I'm so glad she's safely at home in California and no one is going to climb up her butt about "she's breaking protocol by wearing lipstick/frosted purple eye makeup!" That blouse though… is it wrong that I feel like she's deliberately trolling Duchess CopyKate and her Single White Female vibes? The blouse looks like some sh-t Kate already has in her closet. As for what she says… we stan a lady who can speak to camera effortlessly, about a real subject, without needing 20 takes as she seethes and tries to keep up a fake posh accent.
Also, did Meghan send Oprah this gift basket??
M👑 + Oprah ….🌞🌞🌞 pic.twitter.com/wMJYYZ4qnK

— 🗯Mirandagousley 🗯 (@mirandagousley) December 14, 2020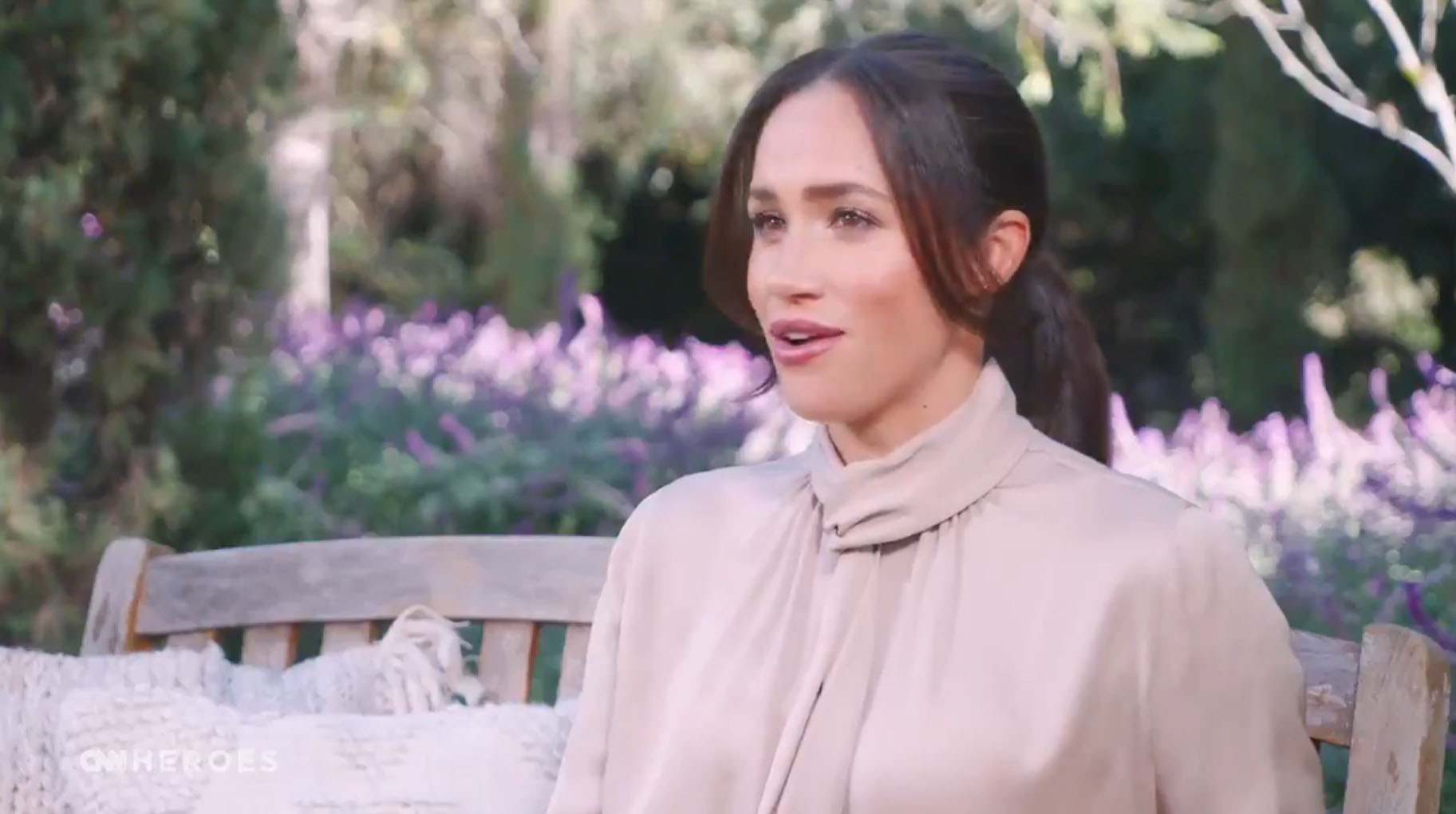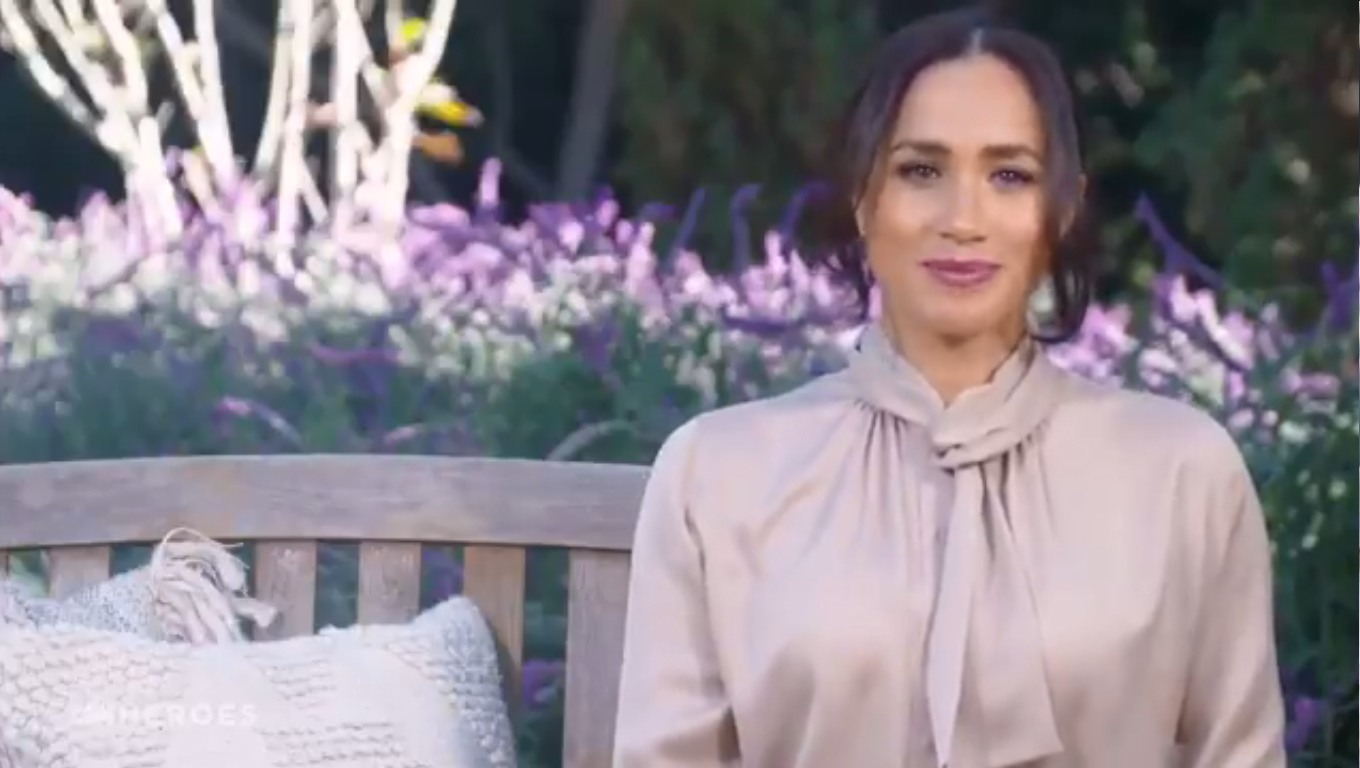 Photos courtesy of CNN screencaps.