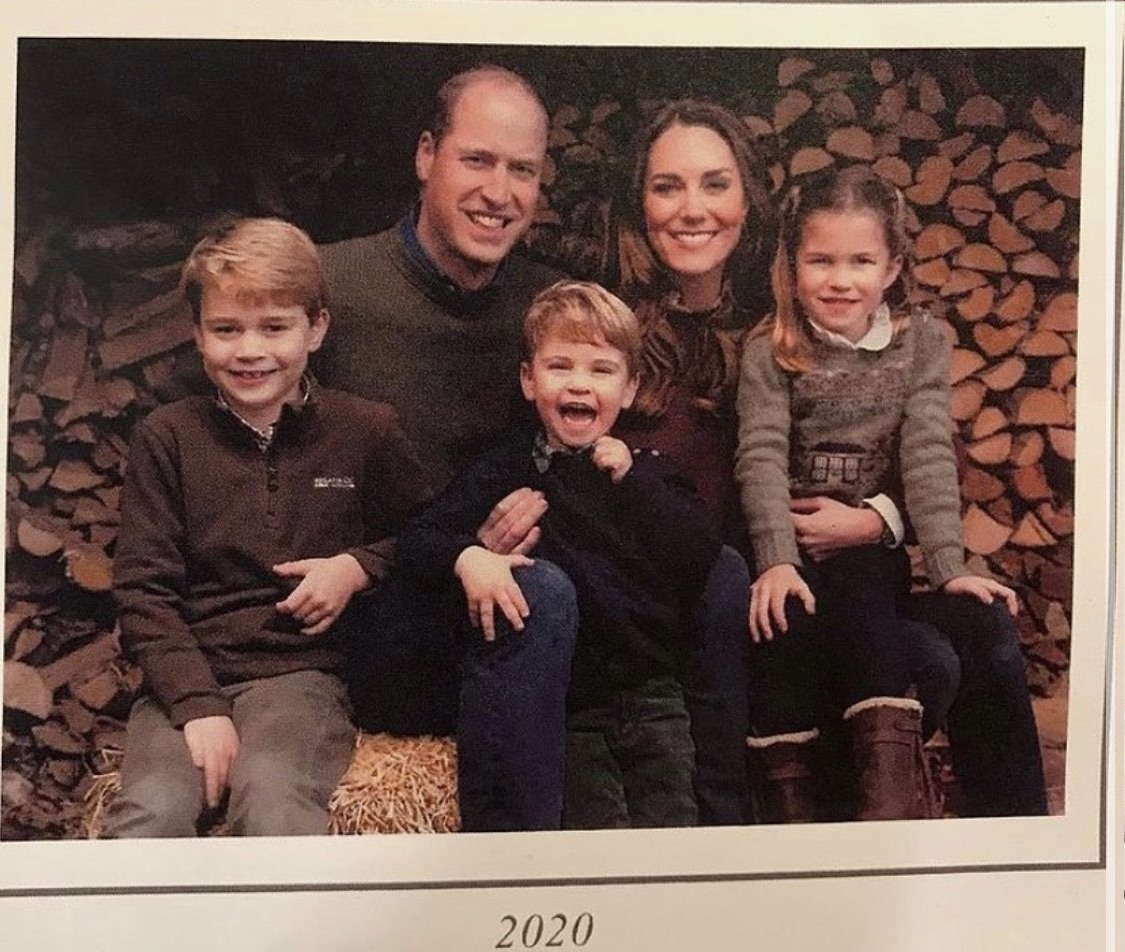 The Duke and Duchess of Cambridge's Christmas card "leaked" over the weekend. This is apparently the card they sent out to charities and friends, I suppose. My guess is that we'll still probably get a new photo of the family, Christmas-portrait-style, closer to the actual holiday. But this leak suits them fine – they're still trying to change the subject away from all of their recent f–kups, from their Covid Choo-Choo Tour to their masklessness at the Panto Performance. I mean, this is what they wanted: all eyes on them, no competition, just the Future King and Future Queen. And this is how they behave. YIKES!
Anyway, I saw people spin conspiracies about the photo used for the Christmas card but I don't see any of that (it wasn't massively Photoshopped, just lightly touched up). I'm more concerned about Kate's "country girl" cosplay, which has been a constant theme throughout her married life. When she was just William's girlfriend, she lived in London and shopped and had city fun. But as soon as she became a duchess, suddenly her life was something out of a Jane Austen novel: she was just a local beauty in Bucklebury, a simple country girl who wanted to raise her kids out in the countryside, on a humble 2000-acre estate. So there we have – Kate and her kids in front of a wall of logs. I don't really get it, nor do I find it very Christmas-y. It's autumnal, not wintery.
One of my least favorite journalism genres is the "body language expert analyzes royal photos or royal events." The Daily Mail and the Sun love that sh-t though, and most of the time I feel like the body language expert is just some editor pushing a ridiculous narrative anyway. So if you care, there are pieces already out, analyzing the Cambridges' body language. They are just kids, please don't do this.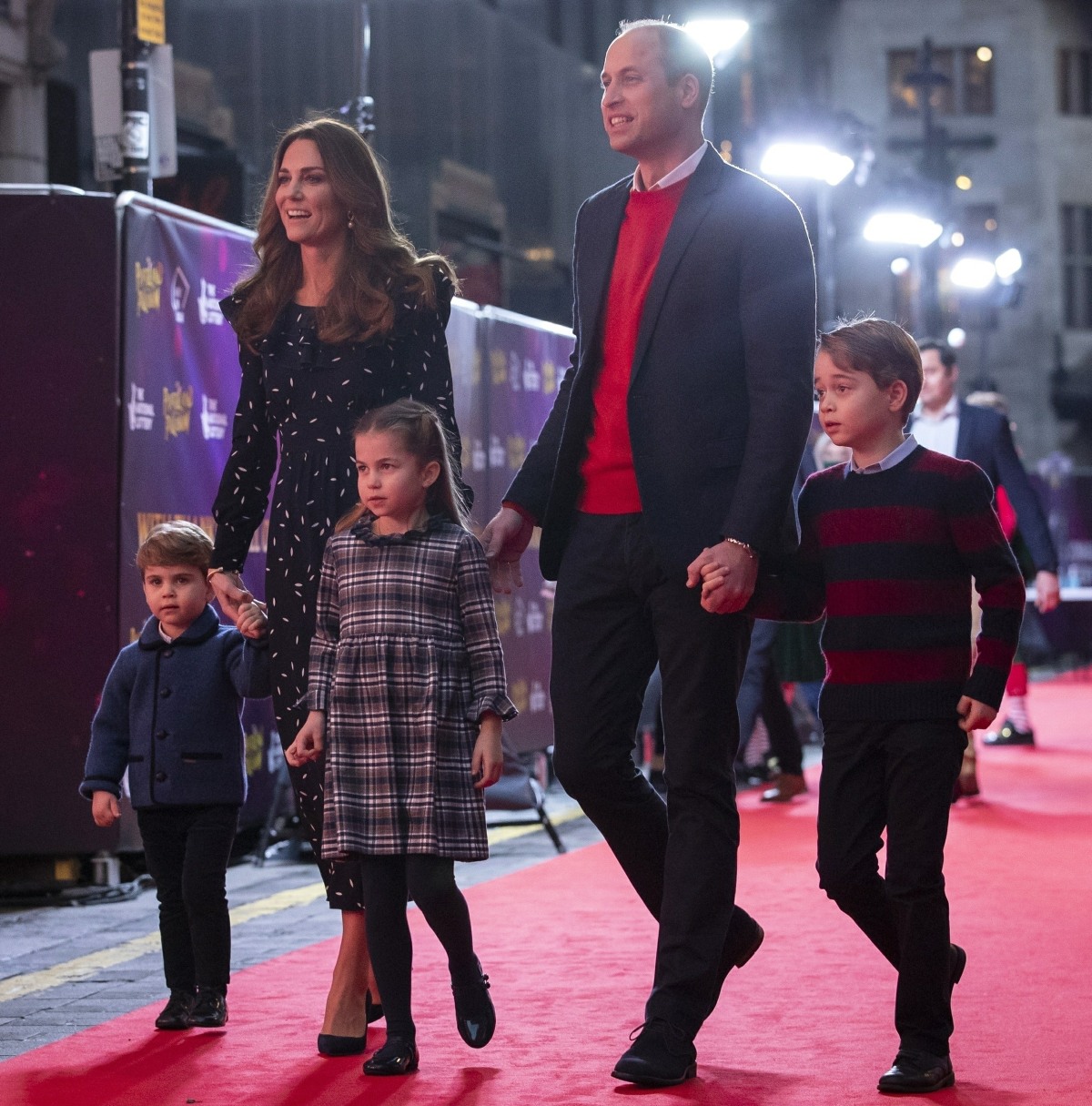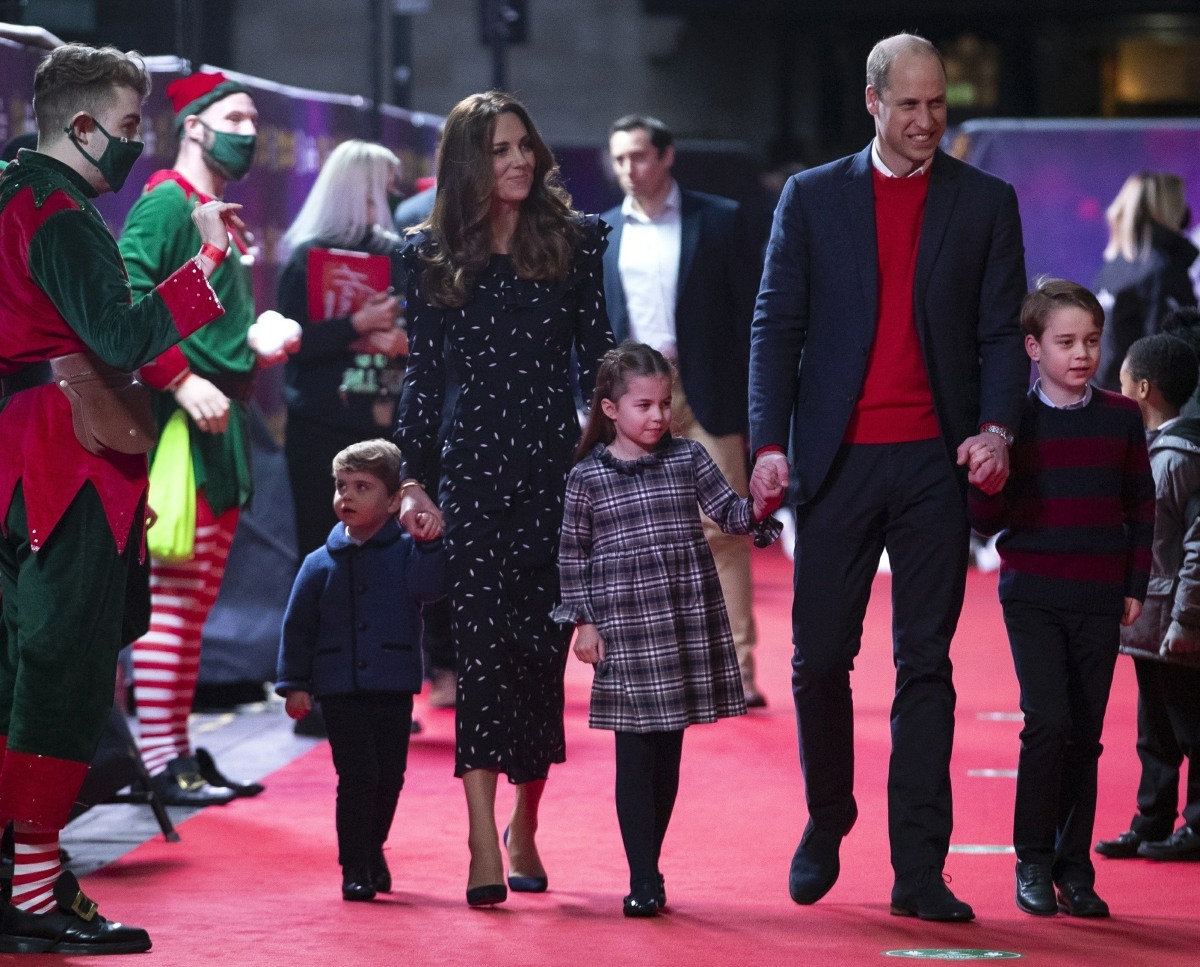 Photos courtesy of Backgrid.