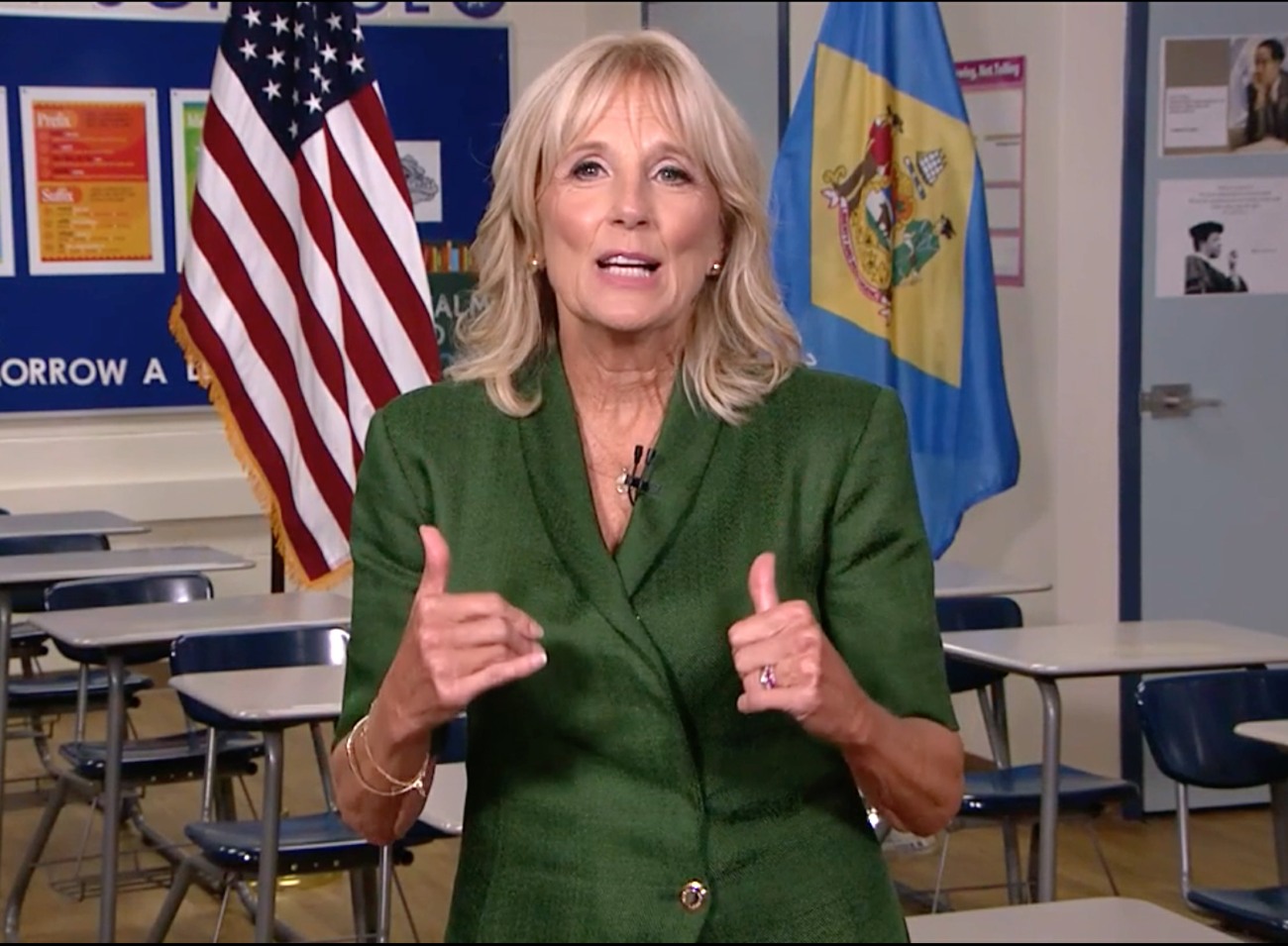 As we discussed, the Wall Street Journal's op-ed page published a completely sexist piece of garbage op-ed by Joseph Epstein over the weekend. The dude was trying to convince Dr. Jill Biden, our soon-to-be First Lady, that she should no longer use her "Dr." title because she is not a medical doctor. Nevermind that she has a Bachelors, two Masters degrees and a PhD in Education. Nevermind that she's been a working educator for decades, and she plans to be the first FLOTUS to hold down a full-time job (as a community college professor) while her husband is president. The sexist drivel included Epstein referring to Dr. Biden as "kiddo" and the whole thing just felt like a snowflake man-baby was triggered by Dr. Biden's knowledge, education and competence in her field, education.
Well, the reactions to the WSJ were amazing. Here are just a handful, including a message from Dr. Biden herself.
Together, we will build a world where the accomplishments of our daughters will be celebrated, rather than diminished.

— Dr. Jill Biden (@DrBiden) December 14, 2020
Her name is Dr. Jill Biden. Get used to it.

— Hillary Clinton (@HillaryClinton) December 13, 2020
Dr. Biden earned her degrees through hard work and pure grit. She is an inspiration to me, to her students, and to Americans across this country. This story would never have been written about a man. pic.twitter.com/mverJiOsxC

— Doug Emhoff (@DouglasEmhoff) December 12, 2020
Both non-medical doctors whose work benefits humanity does not = a comparison of experiences, contributions, leadership and influence.

Please don't contrive reasons to be frustrated. There are enough legitimate reasons. https://t.co/DNQ5VR4lH5

— Be A King (@BerniceKing) December 13, 2020
This douche Epstein also bragged about how he taught at Northwestern without a PhD in the op-ed, and Northwestern is now like "I don't know her." They issued a statement about how they disagree with Epstein's "misogynistic views" and they deleted his profile from their website.
Meanwhile, the reaction to the WSJ piece within the Wall Street Journal's offices has been… confusing. Paul A. Gigot, "the top editor for The Journal's opinion section for nearly two decades" wrote a reaction piece where he basically says this whole thing was some kind of Democratic Party plot, and that the outpouring of support for Dr. Jill Biden was evidence of a coordinated political strategy. Gigot wrote: "Why go to such lengths to highlight a single op-ed on a relatively minor issue?… [the responses reveal] what was clearly a political strategy… My guess is that the Biden team concluded it was a chance to use the big gun of identity politics to send a message to critics as it prepares to take power. There's nothing like playing the race or gender card to stifle criticism." He also wrote: "Mrs. Biden is now America's most prominent doctorate holder and is taking a leading role in education policy. She can't be off-limits for commentary."
This is moronic. Like, the Biden transition didn't FORCE Joseph Epstein to write that misogynistic trash, nor did the transition FORCE the WSJ to publish it. The Biden camp didn't start this, they were reacting to a sexist, contemptible attack on educated women. As for a coordinated response, it was everyday women leading the pushback online, and the Biden transition followed. And no one is saying Dr. Biden should be "off-limits for commentary." We're saying that we have every right to RESPOND to that sexist commentary by trashing the Wall Street Journal. The gaslighting too – "on a relatively minor issue." Dr. Biden studied for years to earn her degrees, all to see her work minimized by a caveman douche.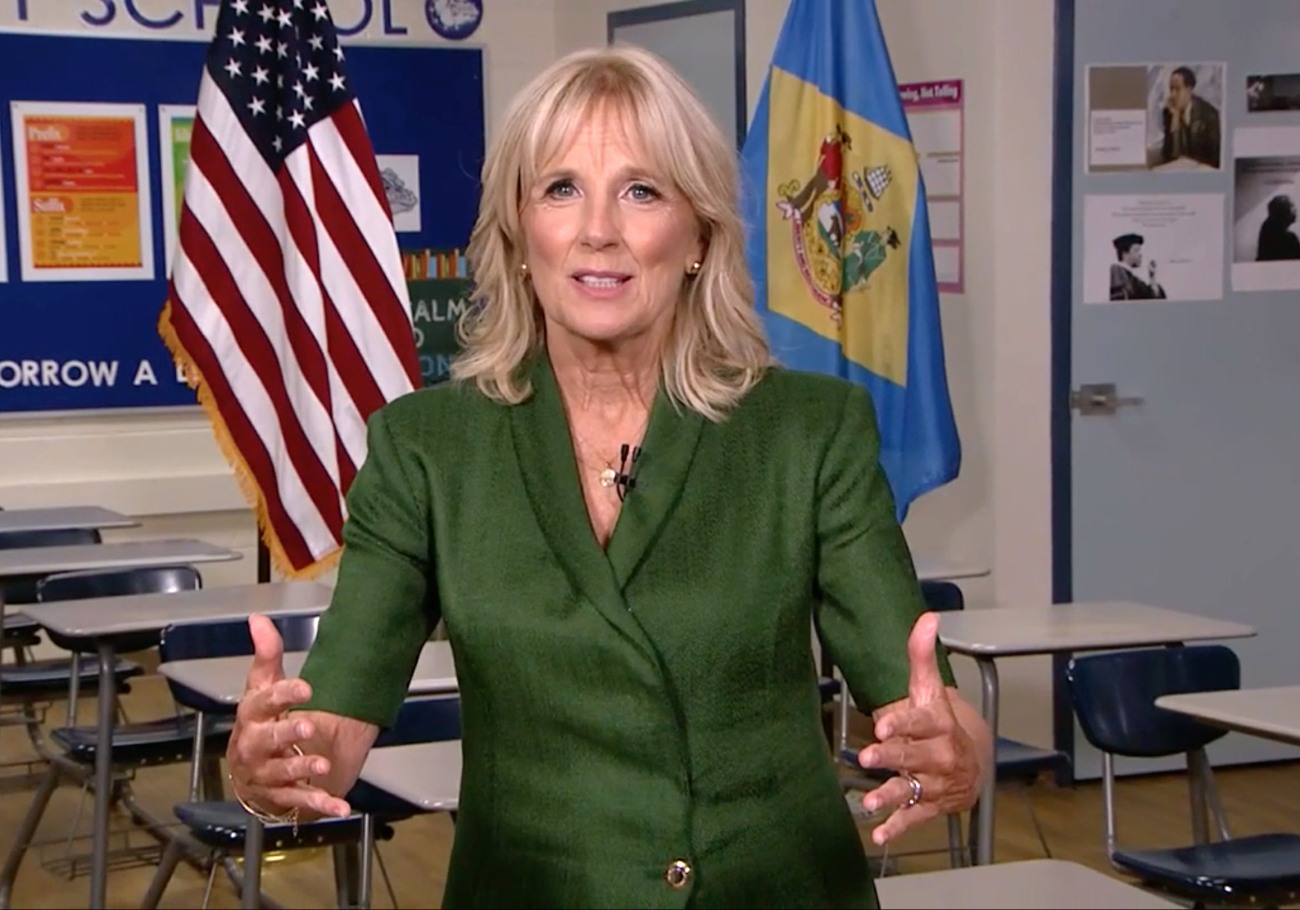 Photos courtesy of Avalon Red, Backgrid.