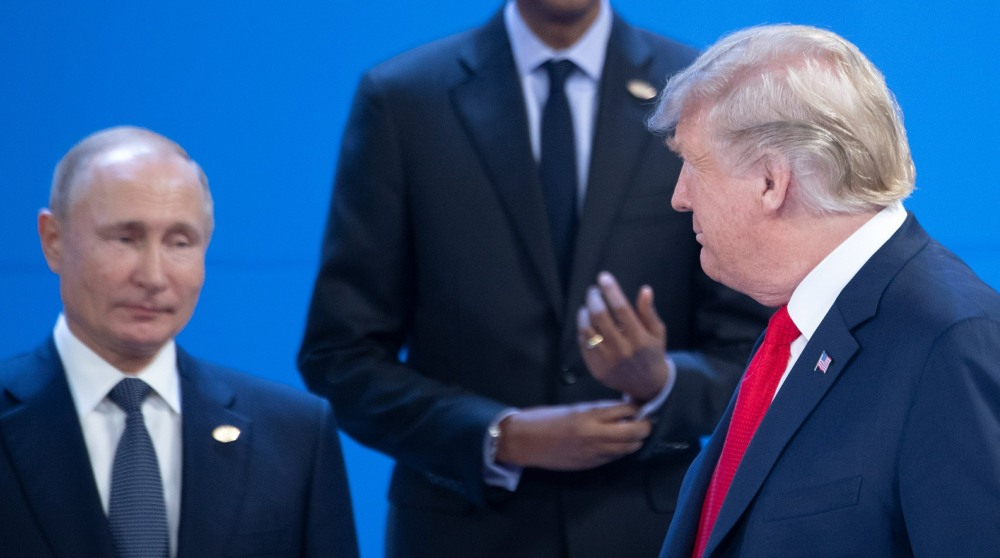 One of the smartest things the Obama-Biden administration did was freeze the bank accounts of Vladimir Putin's favorite oligarchs. While that move was widely derided at the time by Republicans and Russians (same diff), it was enormously effective. It was also one of the big reasons why Putin put resources into f–king with the 2016 American election, because he wanted his useful idiot Donald Trump to un-freeze the bank accounts. Of course, Putin had a longer laundry list of what he wanted from his very own compromised American president, and Trump did the most to make it happen, from weakening America's historic NATO alliances to supporting far-right movements and authoritarian dictatorships around the world. Putin got what he paid for and then he moved on when Trump was no longer useful, or at least that's what it felt like. Don't get me wrong, I'm sure Putin did spend some resources to try to keep Trump around – a weakened, useless idiot as American president is better for Russia, after all. But Putin has finally acknowledged, six weeks late, that Joe Biden is president-elect. Mitch McConnell still hasn't acknowledged it, for whatever that's worth.
Russian President Vladimir Putin congratulated Joe Biden on his victory in the US presidential election Tuesday, six weeks after the vote and a day after the Electoral College officially affirmed Biden's win. While many world leaders congratulated President-elect Biden within days of the election, the Kremlin said at the time that it deemed it "correct" to wait for the official results before Putin congratulated the winner.

"Vladimir Putin wished the President-elect every success and expressed confidence that Russia and the United States, which bear special responsibility for global security and stability, despite their differences can truly contribute to solving many problems and challenges that the world is currently facing," a Kremlin readout said on Tuesday. Putin noted that "Russian-American cooperation based on the principles of equality and mutual respect would meet the interests of people in both countries as well as the entire international community. For my part, I am ready for cooperation and contacts with you," the Russian President said.

The outreach to the incoming administration comes amid news that may further strain US-Russian relations, following a CNN-Bellingcat investigation that identified Russian specialists who trailed Putin's main political opponent, opposition leader Alexey Navalny. It also comes as US officials scramble to respond to a massive data breach attributed to Russian hackers.

It's also a marked contrast to 2016, when the Kremlin congratulated US President Donald Trump within hours of the race being called, but Biden's administration will have a very different attitude towards Russia.
I tend to believe that Putin still has a hand to play in the next few months, and it wouldn't surprise me at all if, when the dust settles, we learn of a dozen more f–ked up things between the Trump administration and Russia. I'm not trying to hype Putin as some all-powerful, all-knowing villain, but I genuinely feel like he's worked it out so that even with the Biden administration, Putin still has some chips to play. Anyway, I hope Biden rips him a new one. I hope Biden restores our NATO alliances. I hope Biden restores all of the Obama-era checks on Putin's power and reach.
Vladimir Putin beats Mitch McConnell to the punch in publicly recognizing President-elect Biden's win. https://t.co/eFYhQuqg8T

— Willie Geist (@WillieGeist) December 15, 2020
Vladimir Putin, an adversary of the US who is said to despise Joe Biden, has congratulated him on his victory. Mitch McConnell, @GOP leader of the Senate and a colleague of Biden for 25 years, has not.

— Borzou Daragahi 🖊🗒 (@borzou) December 15, 2020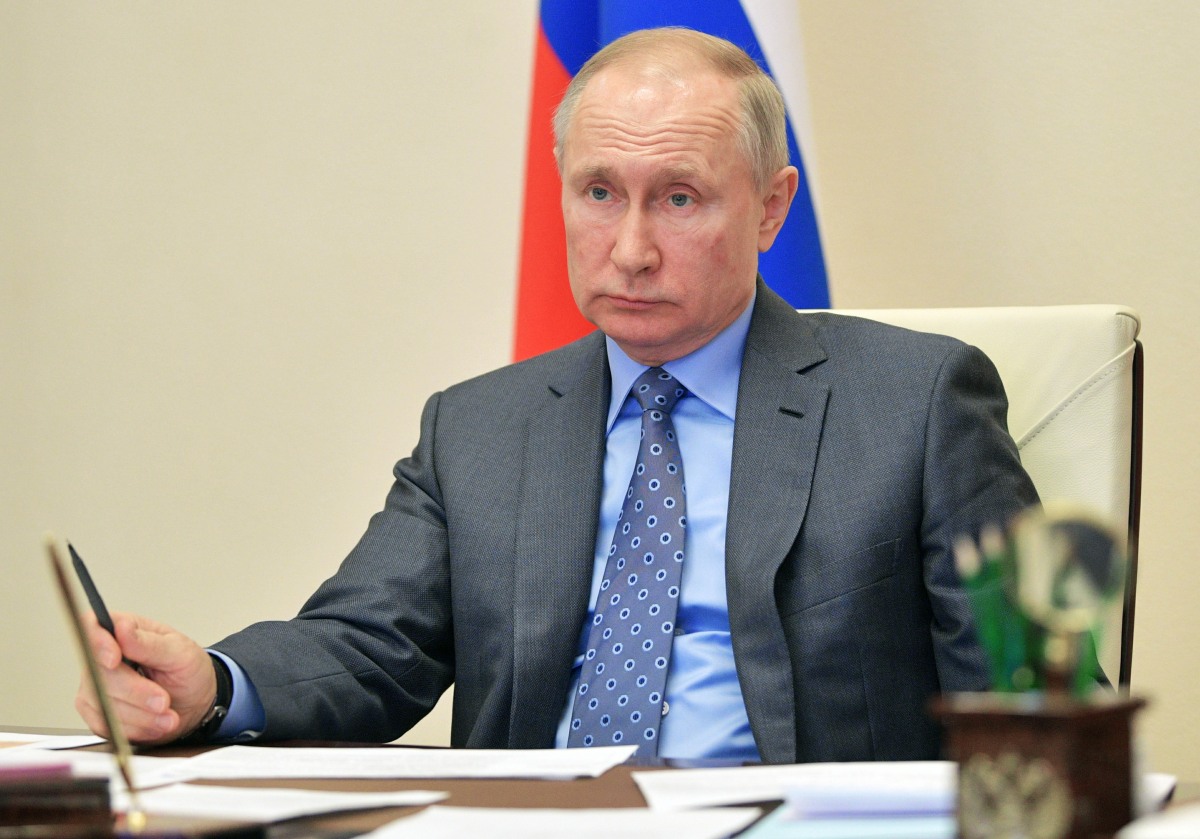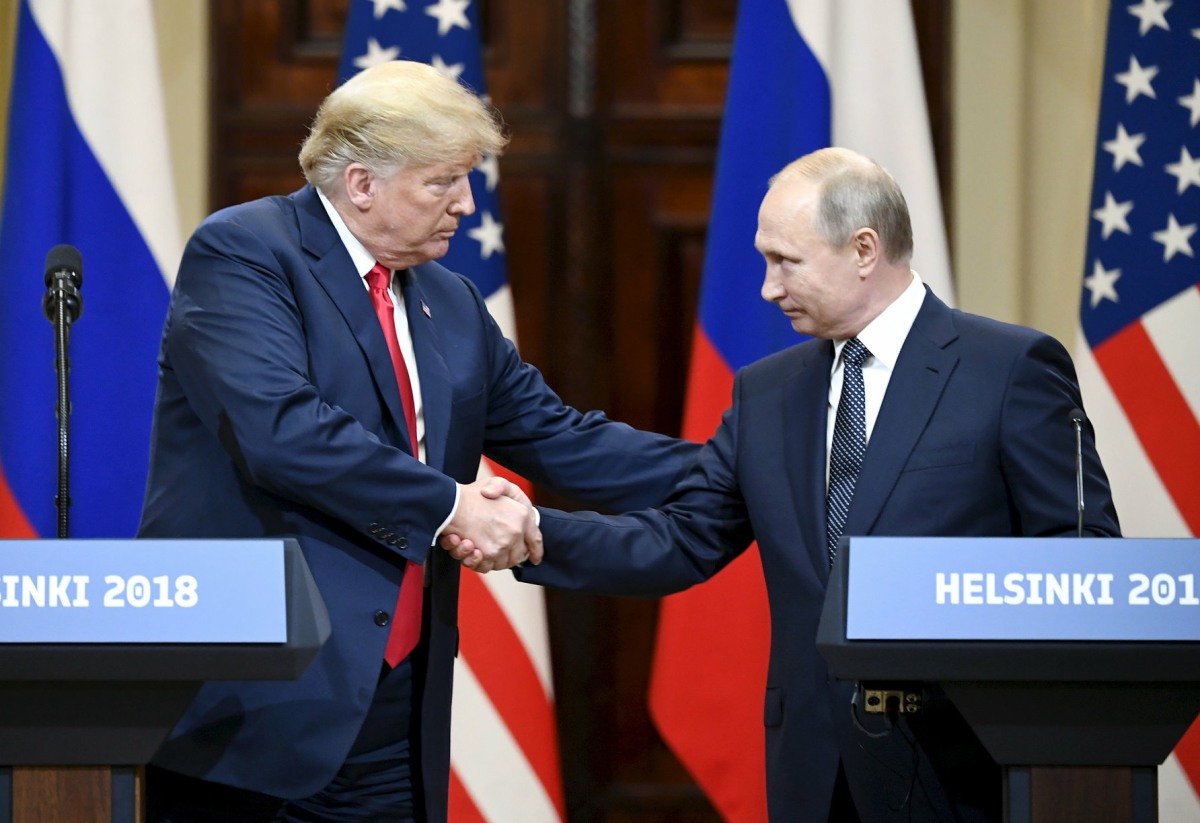 Photos courtesy of Avalon Red.