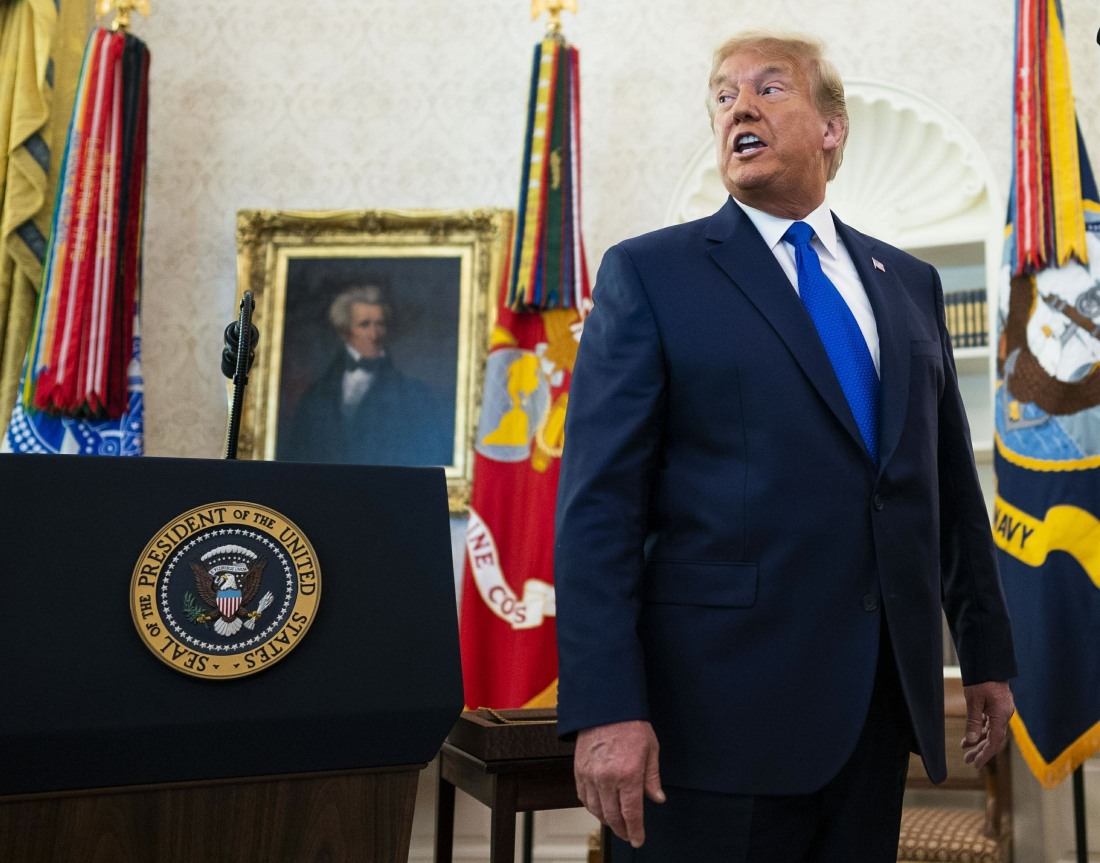 Where to even begin. Sidney Powell is one of Donald Trump's election lawyers. She was the "Kraken" in what will be known as the "Trump Kraken lawsuits," which were the series of 50-odd nuisance lawsuits following the election. Sidney Powell is also somehow in league with Mike Flynn, the traitor and double-agent who was recently pardoned by Donald Trump, and who (even more recently) says that Trump should declare martial law and simply refuse to accept the election results. So, with that background, here you go – an update which belongs in the furthest depths of hell.
President Trump on Friday discussed making Sidney Powell, who as a lawyer for his campaign team unleashed a series of conspiracy theories about a Venezuelan plot to rig voting machines in the United States, a special counsel investigating voter fraud, according to two people briefed on the discussion. It was unclear if Mr. Trump will move ahead with such a plan.

Most of his advisers opposed the idea, two of the people briefed on the discussion said, including Rudolph W. Giuliani, the president's personal lawyer, who in recent days sought to have the Department of Homeland Security join the campaign's efforts to overturn Mr. Trump's loss in the election.

Mr. Giuliani joined the discussion by phone initially, while Ms. Powell was at the White House for a meeting that became raucous and involved people shouting at each other at times, according to one of the people briefed on what took place.

Ms. Powell's client, retired Lt. Gen. Michael T. Flynn, the former national security adviser whom the president recently pardoned, was also there, two of the people briefed on the meeting said. Some senior administration officials drifted in and out of the meeting.

But the idea that Mr. Trump would try to install Ms. Powell in a position to investigate the outcome sent shock waves through the president's circle. She has repeatedly claimed there was widespread fraud, but several lawsuits she filed related to election fraud have been tossed out of court. Mr. Trump has been in contact with Ms. Powell in recent days, despite the fact that the campaign last month sought to distance itself from her as she aired wild and baseless claims about Dominion Voting Systems machines, which were used in some states, somehow being connected to a Venezuelan plot to control the election. Dominion officials have demanded that Ms. Powell retract her claims.

Part of the White House meeting on Friday night was a discussion about an executive order to take control of voting machines to examine them, according to one of the people briefed. Mr. Giuliani has separately pressed the Department of Homeland Security to seize possession of voting machines as part of a push to overturn the results of the election, three people familiar with the discussion said. Mr. Giuliani was told the department does not have the authority to do such a thing.
So, long story short, Mr. Declare Martial Law Because You Lost An Election was somehow there in the White House with Ms. Kraken Failure. Farty Giuliani called in, somehow they were all trying to out-crazy each other with various conspiracy theories and the White House counsel was like "hollllly sh-t." Also: all of this is why Trump fired Bill Barr. Trump was demanding that Barr appoint a special counsel to investigate the Bidens, and investigate the election. And now Trump is trying to get Sidney Powell appointed as that "special counsel." Just layers and layers of delusion, corruption, authoritarian cult behavior and fascism.
Speaking of the White House counsel, Pat Cipollone must have run to the Times AND Axios, because Axios is reporting much of the same thing as the Times, but they're framing it as "senior Trump administration officials are increasingly alarmed that President Trump might unleash — and abuse — the power of government in an effort to overturn the clear result of the election." Apparently senior Trump officials are worried that Trump is spending too much time with "crackpots or conspiracy theorists and flirting with blatant abuses of power." Axios quotes a a senior administration official who said that when Trump is "retweeting threats of putting politicians in jail, and spends his time talking to conspiracy nuts who openly say declaring martial law is no big deal, it's impossible not to start getting anxious about how this ends."
Last thing: this is the Trumps' Christmas photo. Mel is aiming for Marlene Dietrich and failing miserably.
Merry Christmas from President Donald J. Trump and First Lady Melania Trump. @realDonaldTrump & @FLOTUS are seen December 10, in their official 2020 Christmas portrait,on the Grand staircase of the White House in Washington, D.C. (Official White House Photo by Andrea Hanks) pic.twitter.com/PA63RYGSKE

— Melania Trump (@FLOTUS) December 18, 2020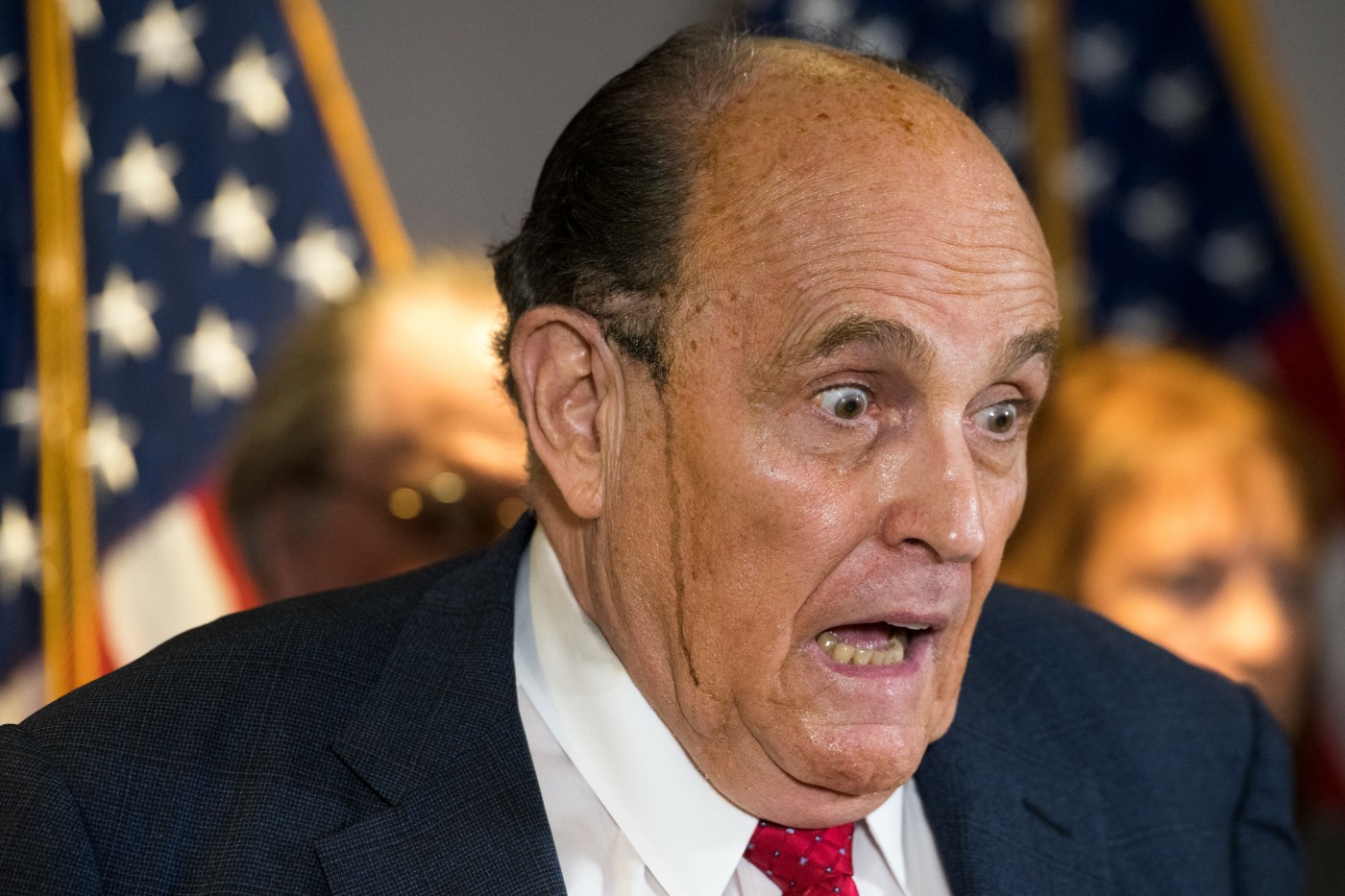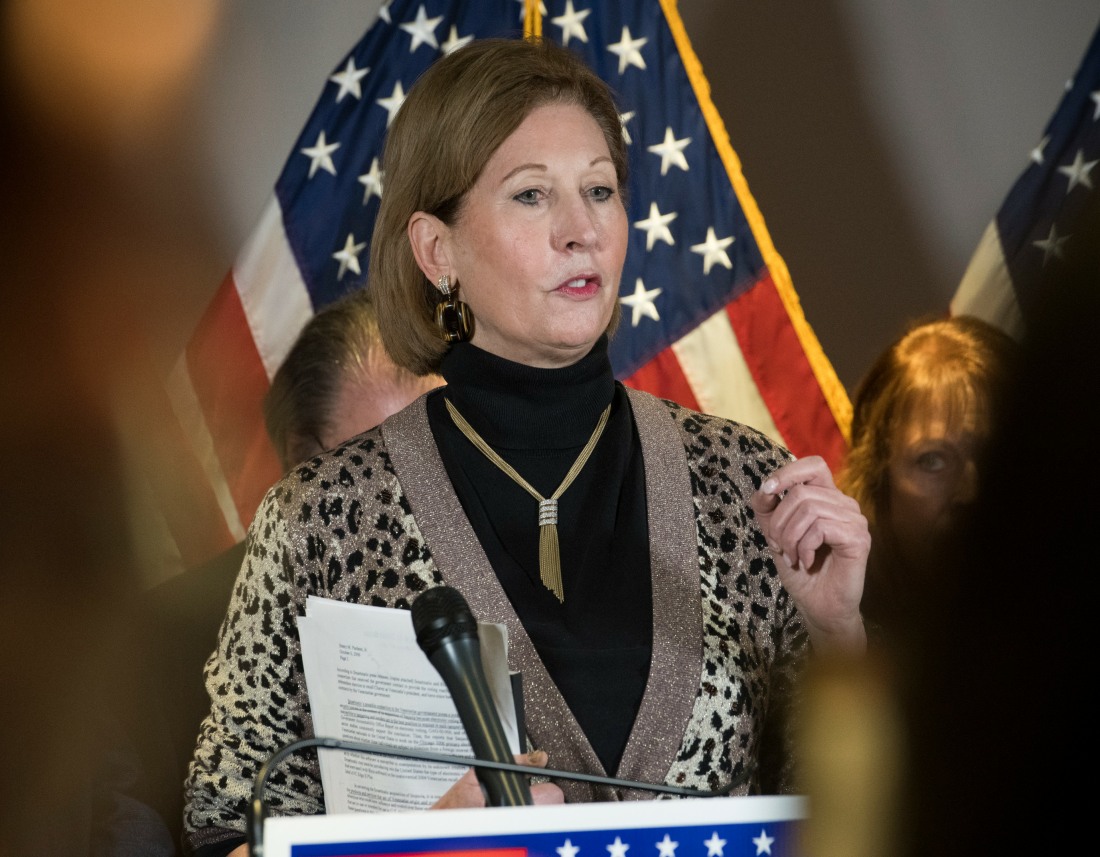 Photos courtesy of Avalon Red.