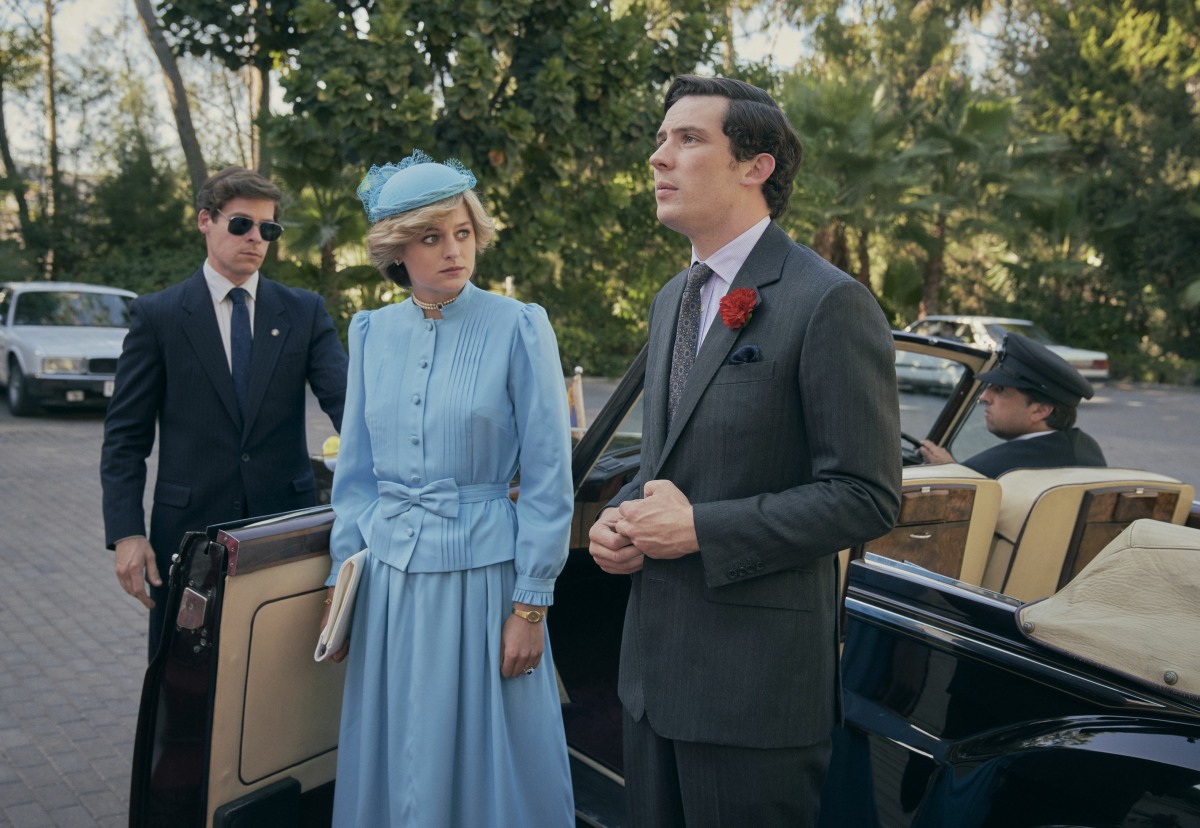 Can you believe that we're still talking about Season 4 of The Crown? LMAO. I mean, I understand why Prince Charles is upset about it. Ten hours of Netflix programming literally destroyed Charles' 25-year rehabilitation campaign, to embiggen his own image and Camilla's image after his divorce and after Diana's death. As we discussed, Charles has powerful allies in the press and government, and many UK tabloids have been angrily arguing for Netflix to put a "disclaimer" on The Crown, saying that it is a work of fiction. The British Culture Minister Oliver Dowden said the same thing, that Netflix should put a disclaimer. Netflix refused, hilariously. About a week ago, Josh O'Connor (who plays Charles) was asked about Clarence House's hate campaign and Dowden's comments. This is what O'Connor had to say:
"We were slightly let down by our culture secretary, whose job it is to encourage culture," O'Connor told Times staff writer Yvonne Villarreal in an interview for a forthcoming episode of "The Envelope: The Podcast," referring to British culture minister Oliver Dowden's request that Netflix append a "fiction" label to the series. "In my opinion, it's pretty outrageous that he came out and said what he said. Particularly in this time when he knows that the arts are struggling and they're on their knees, I think it's a bit of a low blow."

O'Connor, an avowed republican "in the British sense of the word," also echoed Netflix's own rejection of the proposed disclaimer: "My personal view is that audiences understand," he said. "You have to show them the respect and understand that they're intelligent enough to see it for what it is, which is pure fiction."
There was already huffing and puffing in the UK about O'Connor's comments, and now I wonder if those same old farts will talk sh-t about Emma Corrin, who recently commented on the controversy too:
Emma Corrin, who plays Princess Diana on the fourth season of "The Crown," doesn't believe the hit Netflix series should be labeled as a work of fiction, as was requested this month by Diana's brother, Charles, and the U.K. government's culture secretary, Oliver Dowden. "It is very clearly a dramatized version of events," Corrin tells me when I chat with her from her London apartment for an upcoming episode of the Variety and iHeart podcast "The Big Ticket." "This is fictitious in the same way people don't mistake 'Succession' for what actually happened with the Murdochs." Even so, Corrin says, "I also understand [the request] comes from a place of sensitivity and protectiveness of the royal family and Diana."
Yeah. Emma's comparison to Succession is apt, although it's not like the characters in Succession are actually given the Murdochs' names. If Brian Cox was actually playing a character called Rupert Murdoch, people would feel differently about the show. That being said, the rest of it from Emma and Josh is right-on. And Prince Charles, his Clarence House staff, the British press and the British government made an absolute hash of their hate campaign.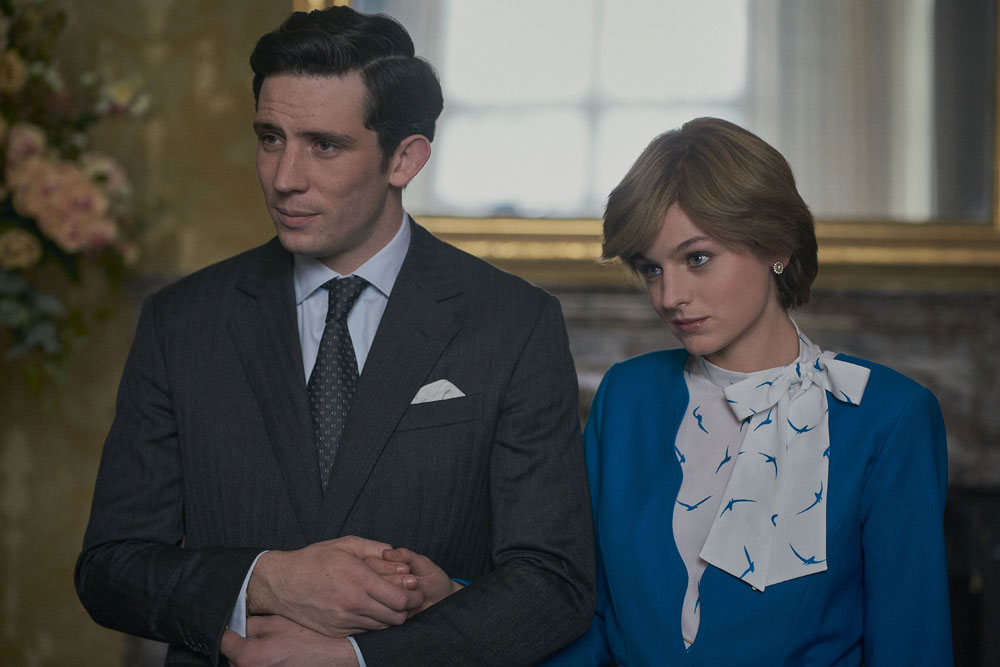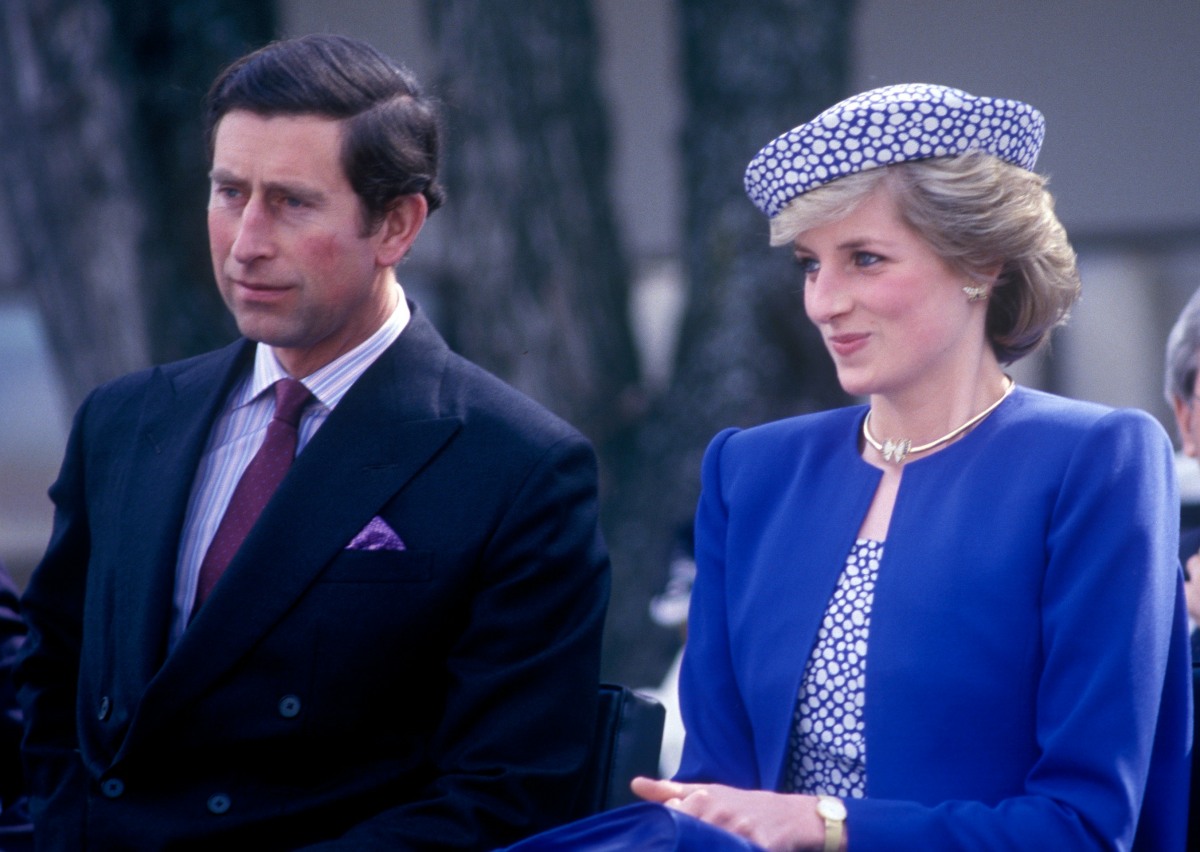 Photos courtesy of Avalon Red, Netflix/The Crown.