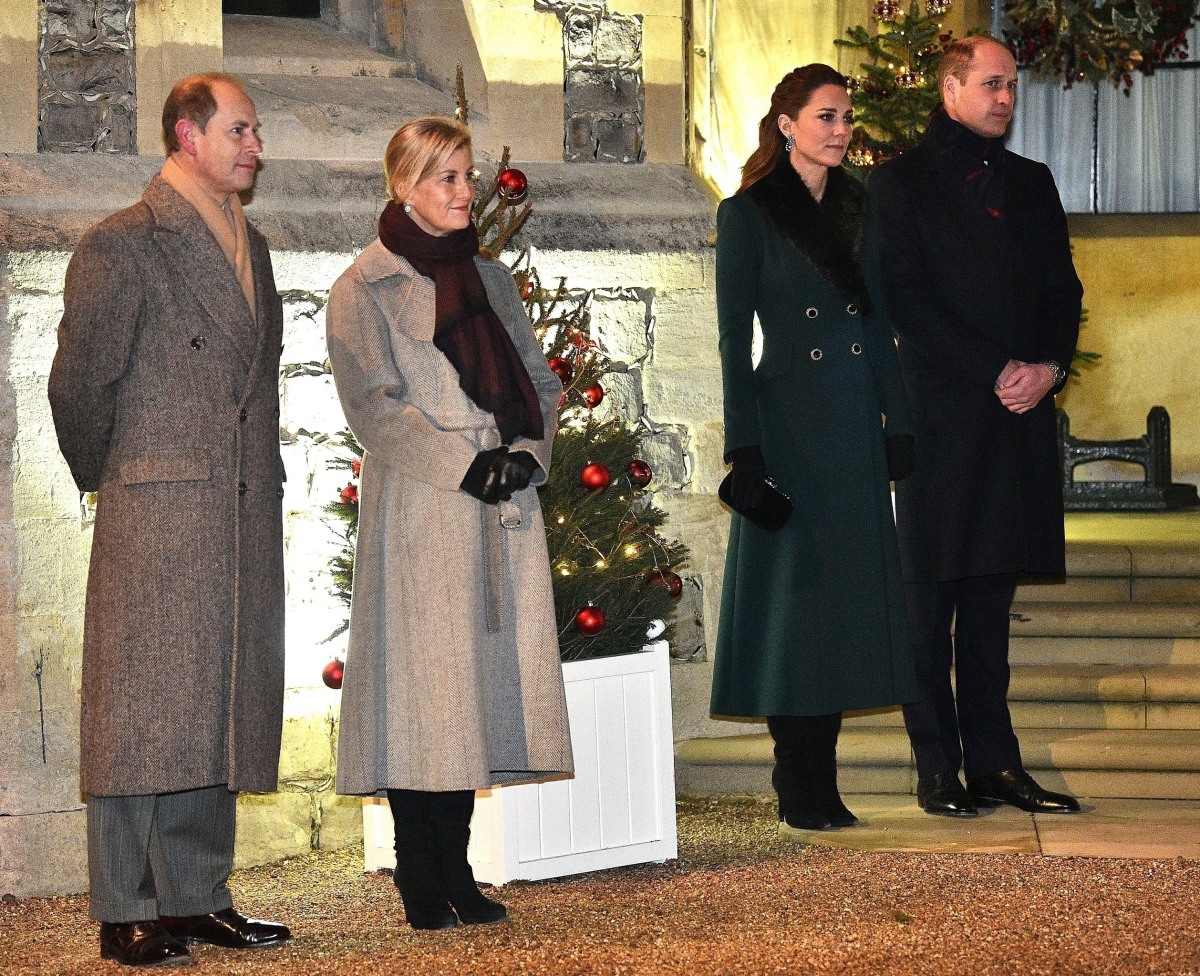 From what I can see, there's no new information about the Duke and Duchess of Cambridge flouting the "rule of six" pandemic rules with the help of the Earl of Wessex and Countess of Wessex. Sophie, Edward, William, Kate and their children (five total kids) had an accidental meet-up at Luminate, an outdoor Christmas "experience" on the Sandringham estate. William and Kate have been staying at Anmer Hall, which is on the estate, but Sophie and Edward live some distance away, and no one is sure if they skipped "tiers" and lockdown measures just to visit their CROWDED Luminate thing. The two families sort of met up, alongside their protection officers, and the whole group was easily twelve people. As they've done throughout this year, William and Kate fail at every level to model good and responsible pandemic behavior.
So what is new? Well, the coverage of the Royal Covidiots has been international and brutal. Even the Washington Post had a big story about it. And now we're at the part of the controversy where British commentators have to give their "takes." The Daily Mail published a lengthy two-essay piece by Sarah Vine (pro-Cambridge) and Jenni Murray (the Cambridges are covidiots). Some highlights:
From Sarah Vine's piece:

The idea that going on a walk with your family might be in breach of any sane rule is one that many people — myself included — still haven't really got their heads around. Nor, quite honestly, do I ever want to. I will do my best to comply; but I will never, ever come to accept these regulations as anything other than an utter abomination.

That something so completely natural and inoffensive as greeting a relative should somehow, in the dying days of 2020, constitute a quasi-criminal act is a state of affairs so completely, utterly, desolately depressing I don't really want to think about it. But think about it I must, as must we all. Because, as these pictures show, it can happen to anyone, even a couple with armies of advisers paid to remind them what to do.

Look, I know the arguments. They're royals, they should know better, yadda, yadda. But they're also people. People, by the way, who have been complete superstars through this whole nightmare. Upbeat, ever-present, generally putting themselves and their young family at the disposal of the public, reporting for morale-lifting duties whenever the occasion demanded it.

The Duke and Duchess of Cambridge have a lot of credits in my book. I refuse to be cross with them about this. In any case at least they're here, in tier-strewn Blighty like the rest of us, which is more than can be said for some people, wafting around their £11 million mansion in California waffling on about raindrops.

From Jenni Murray's piece:

Angry and disappointed. That was my reaction when I saw that nine members of the Royal Family — plus bodyguards — had been gallivanting together at Sandringham on Sunday evening. Norfolk is in Tier 2, where the rules state that six people, including children, can meet outdoors. That's the Rule of Six, folks — not nine. How can they claim they didn't know? Royal schedules are rigidly planned. Advisers and, one would assume, police protection officers, are paid to know the rules and advise.

I am, on the whole, a big fan of Kate and William. They usually get things right. They have been impressive this year, touring the country and offering their support to ordinary people. Yet, surely, it is the duty of the future heir to the throne and his wife to lead by better example.

Thus I joined the many thousands of us across the country who'd never thought we would be home alone at Christmas, but have realised that staying safe and keeping those we love safe is paramount. Those who chose to stick to the rules, however painful they may be. Yet the Earl and Countess of Wessex, with their two children, and William and Kate and their three, most likely through thoughtlessness, looked to be having a good old festive catch-up, with not a care in the world.

Yes, they are in Tier 2. But it is the Rule of Six, not the rule of nine that applies in such regions, when outdoors. Surely they knew they were taking a risk, however socially distanced? If not, they jolly well should! They are the very people in a position to influence those who might be wavering over whether or not to follow the rules.

Whatever their motivation, it was a mistake to commune with one another when you'd have to live under a stone not to know there is a new, highly contagious variant of Covid-19 spreading across the country, particularly prevalent among children like their own. Yes, it's unnatural. But this crisis is unnatural for all of us.
Vine's argument seems to be that since everyone was white and posh in this situation, they can be forgiven unlike a certain interracial couple who fled the British racists' smear campaign. Jenni Murray's piece gets to the heart of the real issue, and while she doesn't say this in so many words, it's been happening over the course of the year: Will and Kate have failed, at every level, to read the room, and to model good pandemic behavior and to show their country that they all should take this virus seriously. I think many people would have been willing to perhaps give the Cambridges and Wessexes a pass if this was a one-off, one screw-up in a year full of the Windsors taking the pandemic seriously. It's not. The Cambridges alone have a laundry list of f–kups in 2020, including hiding William's coronavirus, wandering around maskless constantly, the stupid Royal Choo Choo Tour, and on and on. They've shown their inner Trumpian qualities and it has not been pretty.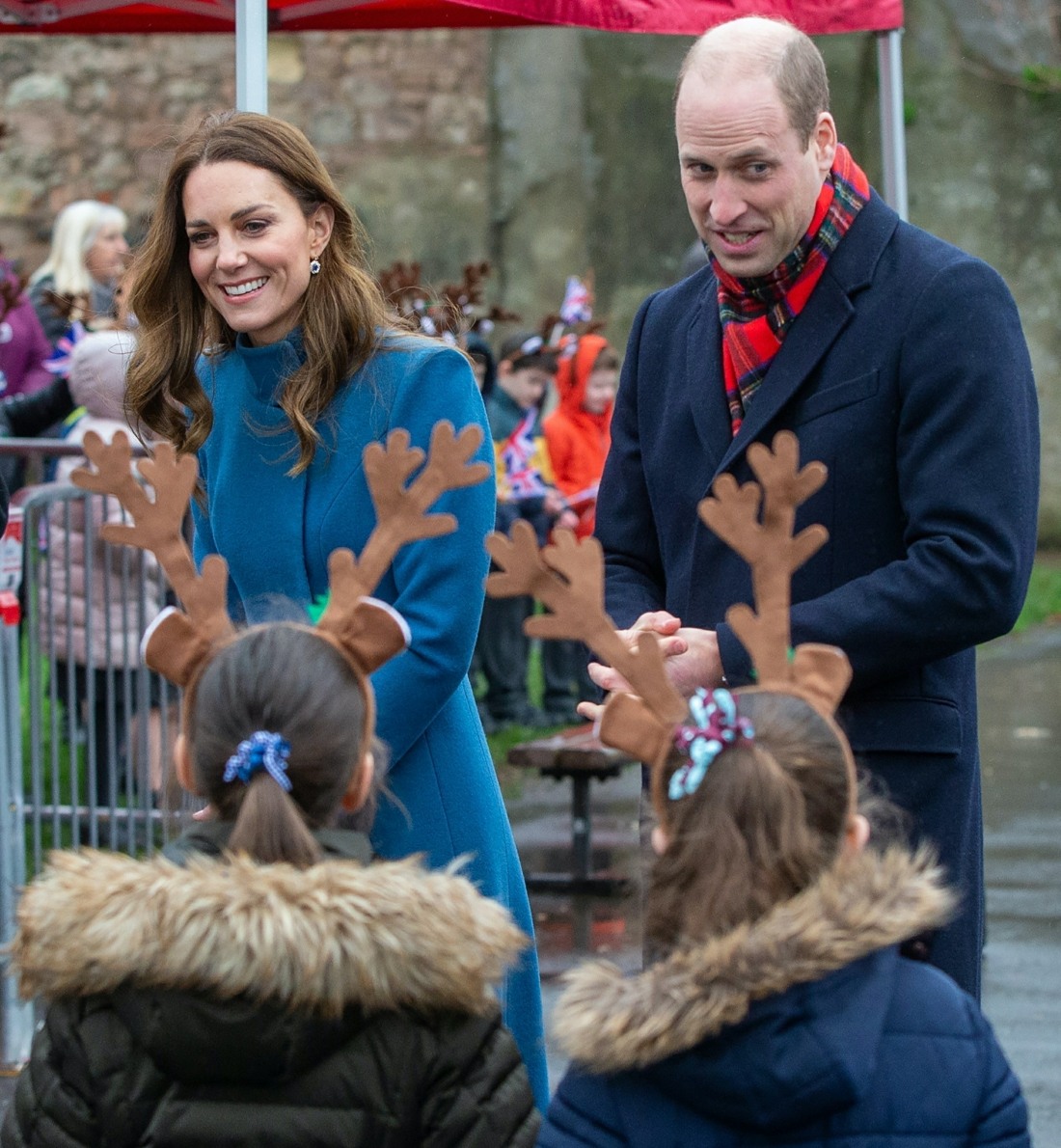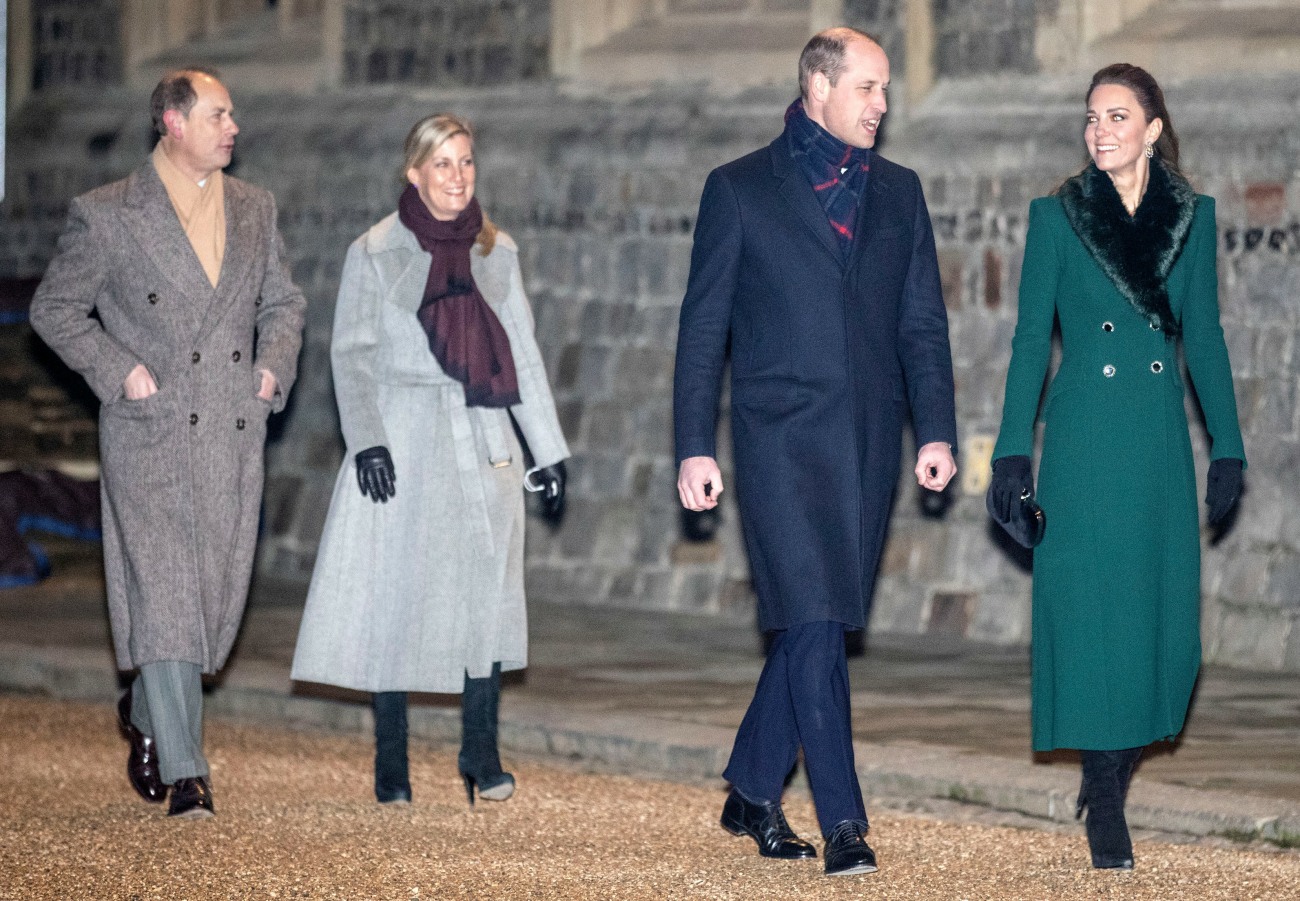 Photos courtesy of Avalon Red, WENN and Backgrid.