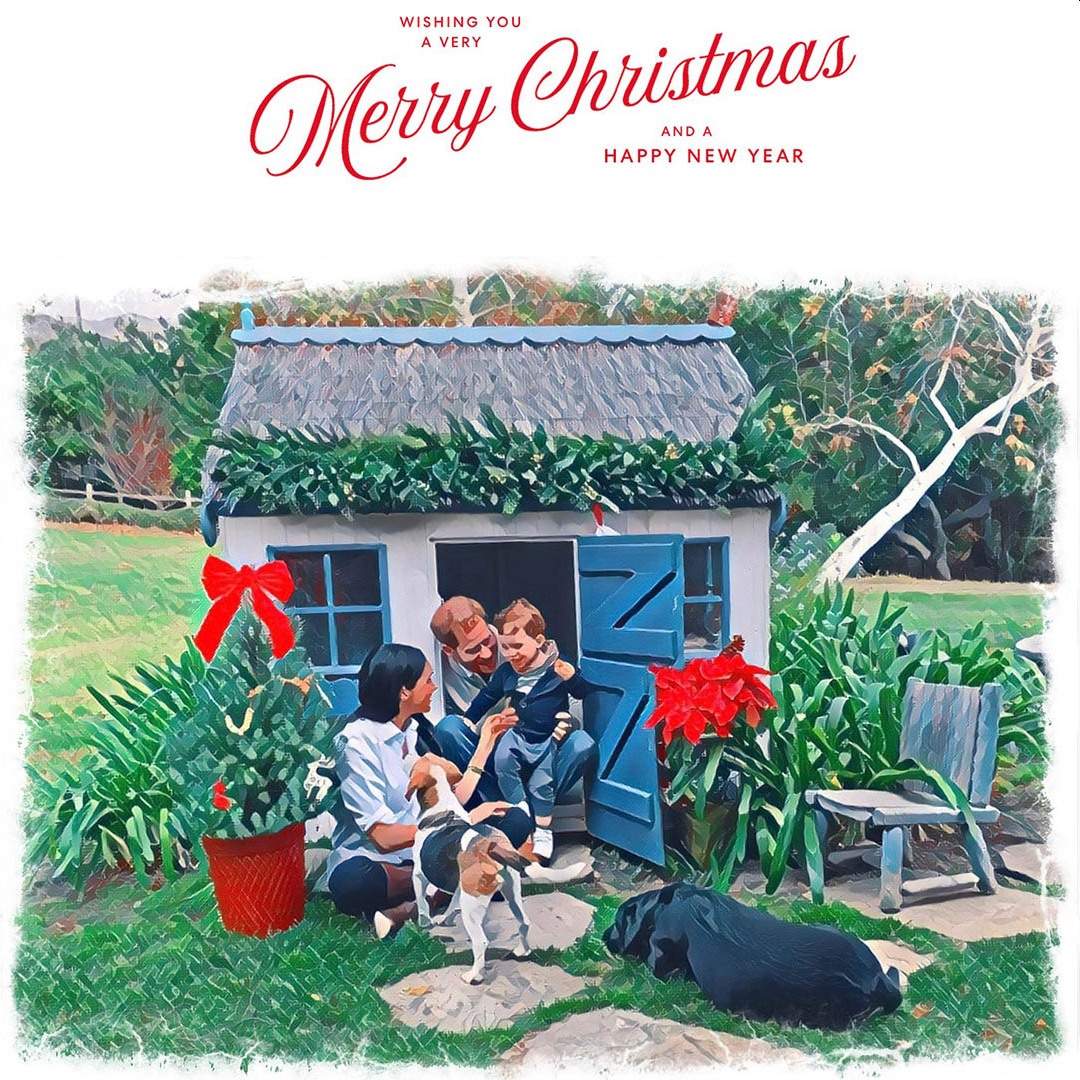 The truth is, the Duke and Duchess of Sussex easily outplay the Duke and Duchess of Cambridge all the time. For the most part, Harry and Meghan are doing it purposefully, with full knowledge of the comparative optics. But sometimes it just happens that, by sheer coincidence and good karma, the Sussexes just make organic decisions which end up making the Cambridges look awful. After a month which saw the Cambridges Covid Choo-Choo Tour (partially maskless), their awkward photo-op at Sandringham with the Queen (maskless) and their lockdown-breaking tour of Sandringham Luminate (maskless), the Cambridges also chose to trot out their kids for their Christmas card and that stupid Pantoland appearance. The PR was obvious: "We're using our kids to distract from our f–kups!"
So it's funny to me that Harry and Meghan chose to do a Christmas card which, yes, features their son Archie… but it's not really a photo. It's an illustration based off of a photo. Just a little screw-you to all of the people who were waiting to attack the Sussexes for "invading their own privacy." And unlike the Keens, H&M really do want to protect Archie's privacy for the time being, it seems.
The Sussexes' Christmas card is based on a photo taken by Meghan's mom Doria Ragland. 19-month old Archie can be seen with a full head of red hair (we knew he was a ginger!). The two dogs, Pula and Guy, are there as well. The Sussexes spokesperson said: "The original photo of the family was taken at their home earlier this month by The Duchess's mother. The small Christmas tree, including the homemade ornaments and other decorations, were selected by Archie, and the tree will be replanted after the holidays." The card was also released through one of Meghan's patronages, Mayhew, the animal-rescue charity. Meghan also wrote to Mayhew:
"This year we, as a family, have made donations to several charities with you in mind. From a local California organisation that helps families transition out of homelessness, to two of our U.K. patronages: one that supports animal and community welfare, and the other, a memorial fund for a cherished friend that helps to educate children and fight poverty in Uganda, we have honoured their work on behalf of all of us."
I mean… well played. Most of it wasn't even a deliberate one-up for the stuffy Windsor clan. It was just Harry and Meghan trying to find the right balance for Christmas in a wretched year. And it's perfect.
We're thrilled to receive wonderful Christmas wishes from our Patron, The Duchess of Sussex, who also made a personal donation, helping dogs, cats and our community. 💜 From all of us at Mayhew, thank you and Merry Christmas. 🎄🐶🐱
Find out more! 👉 https://t.co/5o2RHLveRM pic.twitter.com/uBV19F6Odt

— Mayhew 🐶🐱 (@themayhew) December 23, 2020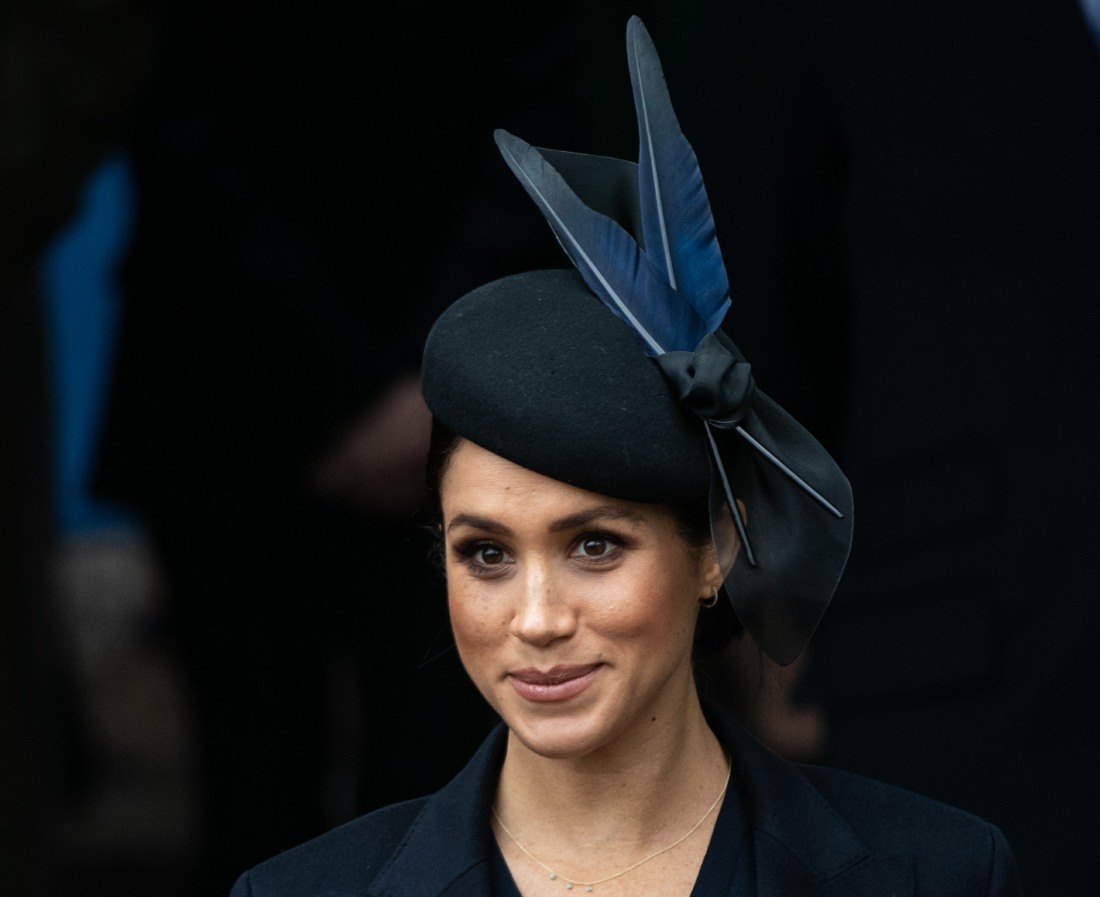 Photos courtesy of WENN, the Sussexes.